Being a brand new mother and at the same time recovering from a major abdominal surgery can be an overwhelming experience in itself. It doesn't matter whether you knew it earlier that you are going to have C-section or not but dealing with both physical pain and mental exhilaration at the same time can be tough and slightly difficult.
Though considered safe, C-sections pose more risks than a vaginal delivery and also take longer to recover. However, C-sections help women who have complicated pregnancies to give birth to healthy babies. Some of the most common reasons for a C-section have been compiled in our article.


Many women nowadays opt for elective Cesarean while a big lot of pregnant women get a C-section done in an emergency situation during the delivery.
---
8 Common Discomforts After A C-section
Stitches can be painful 

Walking can be difficult, but walk anyway 

Going to the loo will hurt 

Coughing, laughing and sneezing can hurt

Stool softeners can be a great help 

Breast feeding after C-section 

Bleeding will also be there 

Wear comfortable, loose clothes 
What Are The Postpartum Pain Relief Methods After A C-section?
---
8 Common Discomforts After A C-section
Like with any surgery, pain and discomfort will be there for some time and you could feel a plethora of emotions which can be an amalgamation of both the anesthesia and the hormones. Listed below are 8 common problems that you will face after childbirth through a C-section and ways to ease and speed your recovery after a C section delivery:
Stitches can be painful
C-section involves making an incision in your abdominal wall and uterus deliver the baby. Your incision can be very painful for first 2-3 days and you may also feel slight numbness at the site. The scar can appear puffy, red and slightly raised but there is no need to worry. It will return to normal soon after some time. These incisions can be infected, and so you will most likely be prescribed antibiotics. Below are some instructions to help you care for your Cesarean incision:
Keep stitches clean and dry
Once your stitches are removed wash it with mild soap and water
Don't try to scrub it
Be regular with your antibiotics and pain medications
Watch for C-section scar infection to be prepared for them
Walking can be difficult, but walk anyway
After undergoing a C- section you may have a few reservations and restrictions regarding resuming your normal activities. However, you should understand that it's important to get out of bed for at least a couple of times after surgery – in short you must walk (however, don't over attempt it) as walking will help you in improving your circulation and will protect you from developing any blood clots. It will also help you with bowel movements which in turn will make you feel more comfortable. Here are some useful tips which can help you –
While you are at hospital ask your nurse to be at your side for the first few times
Learn the proper way to get up from your bed
If you are not able to get up then at least start with wiggling your feet and rotating your ankles so that the blood starts going
Depending upon your condition increase the time you walk. If possible walk a little more than yesterday
Going to the loo will hurt
After keeping the catheter for at least 24 hours it is slightly uncomfortable to pee afterwards. You might experience pain or burning sensation while peeing, so it's better to always pour some water on your perineum to avoid any kind of infection or burning sensation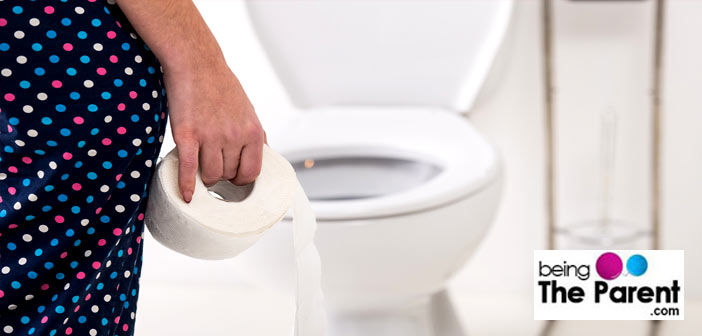 Coughing, laughing and sneezing can hurt
Yes you read it right! There could be happiness around but laughing loudly can actually hurt you instead of making you happy and a bout of cough can cause the sutures to break. So always support your abs, as applying pressure to your muscles can decreases the pain that comes from muscle contractions. Always be careful and hold your abdomen with pillow or your hand near the incision during coughing, sneezing or laughing. Keep cushion handy where ever you sit. Read some of the best self-help tips to recover from a C-section
Stool softeners can be a great help
Passing stool can be a major problem after C- section as it's difficult to push when you have scar on your abdomen which is tender and sore. Taking stool softeners after surgery can ease the process to a great deal, apart from it you can also try drinking lots of water, fiber diet and moving around will also help your digestive system to get going again
Breast feeding after C-section
There is no problem in starting breast feeding after C-section, you just have to be little cautious while lifting or holding your baby during breast feeding. There are some positions for breastfeeding which work much better for women who have C-section and helps them to ease the discomfort.
Football hold position: This position is good for the women who had C-section as in this baby doesn't rest on your stomach instead you position your baby under your arm with your hand at the base of the head and neck. Keep your fingers below your breast and allow your baby to latch-on while pulling him/her in closer. For more comfort you can sit on chair and can put pillow at your lap.
Side lying position: This position is best for you as it can be very helpful during night when you don't want to wake up or sit. Lie on your side and support your head and back with pillows, now face towards your baby and draw him close. Hold your breast and touch the nipple to your baby's lips. Once your baby latches on, use other arm to support your baby. Read more about breastfeeding and bleeding after a C-section here.
Bleeding will also be there
If you are in illusion that bleeding will occur only after vaginal delivery then please consider this as your wake-up call. There will be bright red blood oozing out for first few days after the delivery called as lochia. This happens because the placenta gets detached from the body (whether is a normal or a Cesarean delivery) and your blood vessels are responding to the hormonal change. However, this bleeding will gradually taper off in four to six weeks
Wear comfortable, loose clothes
Loose clothes can continue being your best friend for few more weeks. Since C- section involves an incision which can easily get infected if proper care is not taken. So it's better to wear clothes that doesn't rub against your incision and don't have buttons, elastic or are too tight for that area. Please keep in mind that your intimate clothing can also make you uncomfortable, so it's better to keep some big knickers handy that reach upto your natural waist or beyond that. Try clothes which are soft and loose
Some moms are worried how a c-section affects the baby. Read all about it!
What Are The Postpartum Pain Relief Methods After A C-section?
You will be offered an epidural or spinal for the C-section surgery, which probably will have morphine serving as an excellent pain relief agent till about 24 hours. And no, it does not cause the grogginess that systemic narcotic pain relievers do. After the epidural wears off, you will be given pills, possibly containing acetaminophen. To manage postpartum constipation, a stool softener is generally prescribed. Shots of pain medications every few hours are administered generally.
Sometimes an approach called the "patient-controlled analgesia" is also used- wherein you push a button at the hint of a discomfort and the medication goes inside you through an IV. The doses are machine controlled so you cannot get more than what is recommended. In any case, if you feel pain or discomfort, shun the shyness and ask the doctor for relief. Remember, the more comfortable you are, the easier to breastfeed the baby – so make it a priority and do not suffer in silence.
To recover from a C- section you just have to take good care of yourself. Take full rest and give your body some time to heal as you will be sore, will be bleeding and will have pain and burning sensation in your incisions but just give it some time everything will fall back into normal. Just try to relax and enjoy the new motherhood experience.