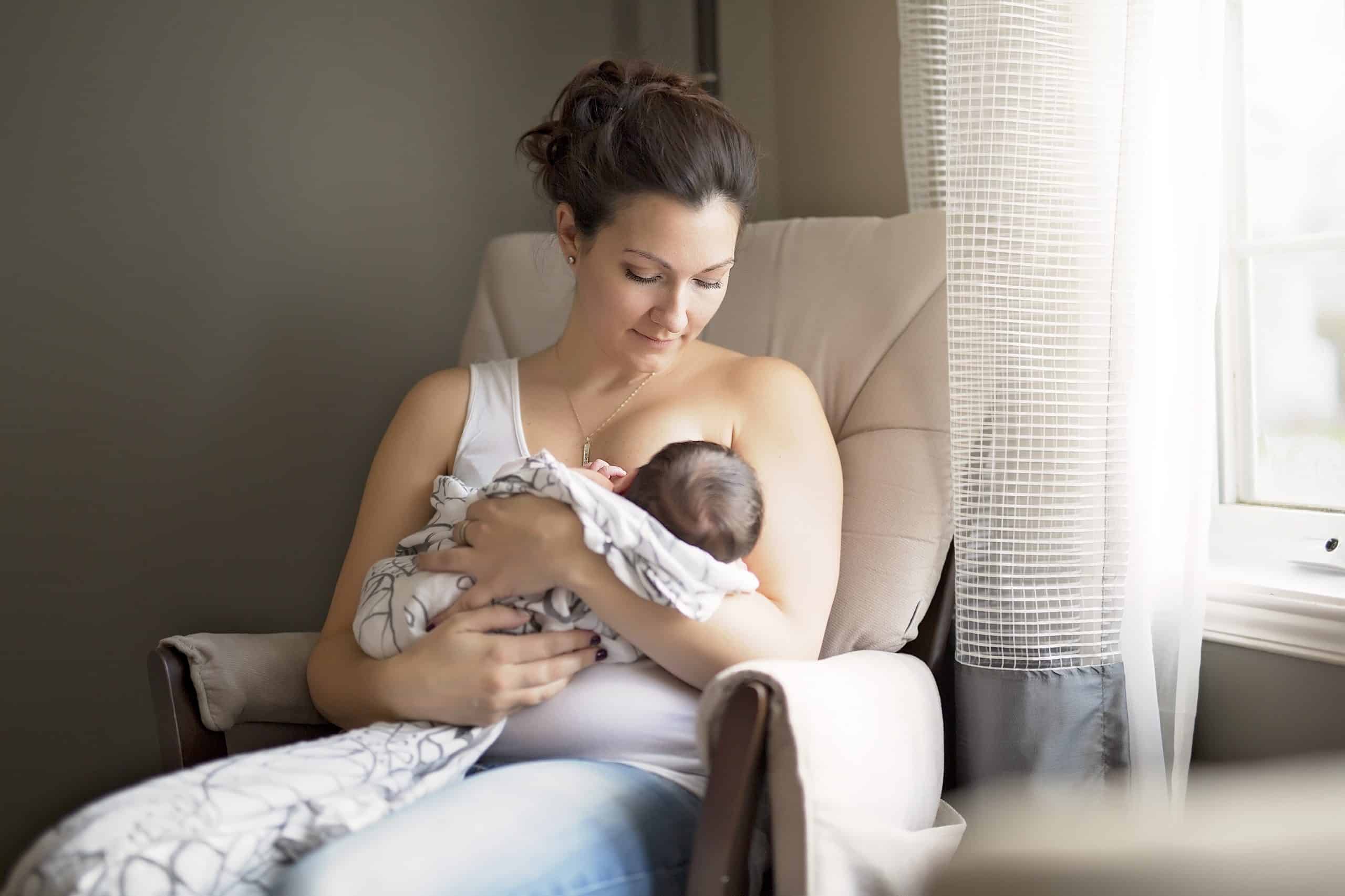 Breastfeeding is a big must for both the baby and the mother. Mother's milk contain essential nutrients that increase the baby's immunity and aid in proper development of the baby. However, breastfeeding can be tricky and young mothers need to be guided through the process. When you hold the little angel in the delivery room, among all the discomfort, the new mother has to breastfeed the baby which may also be painful. It is one of the greatest feelings in the world, and this moment always stays etched in a mother's memory forever.
The First: The first milk that a mother's body produces is called colostrums, which protects your baby from infections. Initially, the quantities are small and the baby would not need much of it, since she is also very tiny. To feed the baby, turn her whole body towards your chest, and touch her lips with your nipple. Wait for her to open her mouth, and once she absorbs the nipple, pull her close, holding your breast, and ensure that her mouth covers not just the nipple but as much of the areola (the darker part surrounding it) as possible. The nipple should ideally be deep inside her mouth.
Your newborn may have some trouble in holding on to the nipple, or even finding it, but there is no reason to be worried! The trick lies in finding a position that suits you both. Patience, practice and calmness is your key, just ask for help from the nurses, or ask for a lactation expert. As your baby grows, your body will produce more milk and this milk will have many lifesaving benefits. Hence, breastfeeding is highly recommended.
Pumping Milk : In case of a premature baby, breastfeeding might be some time and mother's need to pump their milk into bottles which is fed to the baby through pipes or tubes. This can be done by taking assistance from nurses and using the right pumping equipment.
Decide Your Position: You want to sit straight, want a pillow support, want a foot rest, or a back support, a comfortable corner of the room, a soft sheet, whatever you feel comfortable in, ask for it. Some mothers like to support their babies with their arm while some rest them on a pillow. Wear comfortable clothing, dress in soft and airy clothes. As a mother, it all depends on you how you feel comfortable on feeding your baby.
When to Breastfeed?: Ideally, a baby needs to be fed  8 to 12 times every 24 hours. Do not stick to a clock routine and look for signs when your baby wants milk. Don't wait for her to cry out of hunger rather see that if she has been awake, using her energy, is looking for your nipple, trying to feel breasts around her, is actively looking out for you etc. Do not worry about the milk, there will always be enough that your body will produce.
A Mother's Diet: Well, counting calories isn't a very good idea when you are breastfeeding. You might be feeling hungrier than usual, since you body is working on producing the milk round the clock. Eat a nutritious well balanced diet, avoid caffeine, alcohol and smoking at all times, and drink lots of fluids to keep yourself well hydrated. Have healthy snacks, and eat well. Remember, whatever you eat or drink gets passed to your baby through the milk. Babies are not generally cranky with breastmilk, but if you feel that after eating something your baby gets gassy or irritable, try avoiding it. Else, there is no restriction on your diet.
Some Hiccups:  Sore nipples are a common problem faced by nursing mothers. Exhaustion is also possible, with your baby feeling hungry every now and then. Some mothers also think a lot about whether the baby is getting enough milk or not. Some women might face the problem of Engorgement (breasts that are excessively full and uncomfortable) or Mastitis (a breast infection). In any of these conditions, or for any of your fears or apprehensions, talk to your doctor or call on a lactation expert.
Breastfeeding is your gift of a healthy life to your baby, never neglect any aspect of it.