Pregnancy is that phase in your life that's filled with every kind of emotion. Knowing Creative And Fun Ways To Announce Pregnancy gives a beautiful start to your journey of pregnancy.A roller coaster phase like this certainly calls for an announcement that's out of this world too—fun, creative, sometimes cryptic and mysterious. When the news breaks, the expression on the faces of people close to you is priceless!!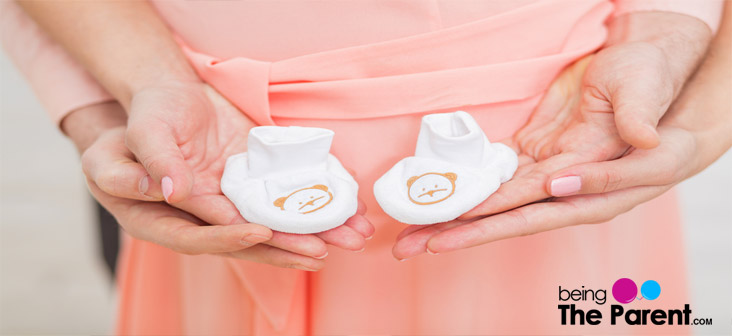 ---
How to Break the BIG News?
15 Most Creative And Fun Ways To Announce Pregnancy
---
How to Break the BIG News?
For those of you who're wondering how to break the BIG news in a BIG way, rather than simply saying, "I'm pregnant" or "there's something in the oven", the good news is, the possibilities are endless. there are different Creative And Fun Ways To Announce Pregnancy. All you have to do is to think out of the box and depending on who you are going to break the news to, get down to some serious thinking and let your creativity go wild.
Pictures speak louder than words so it's more fun if you can think of an idea that can be conveyed through pictures that can leave your audience thinking. Some people like to play treasure hunt hiding clues all over the house and asking their husbands to collect them, finally getting to the point. Of course, as with everything else, ideas are endless and you can get as creative as you want to.

15 Most Creative And Fun Ways To Announce Pregnancy
Here are some  Creative And Fun Ways To Announce Pregnancy to get you started. You can tweak them to suit your tastes and needs. As long as the message gets across in an alternate way, every effort taken is worth it.
1. Clothesline Announcement:
You could take a picture of clothes hanging on the line. Along with yours and your husband's you could add a baby romper in the line to suggest that you will soon have a new member in the family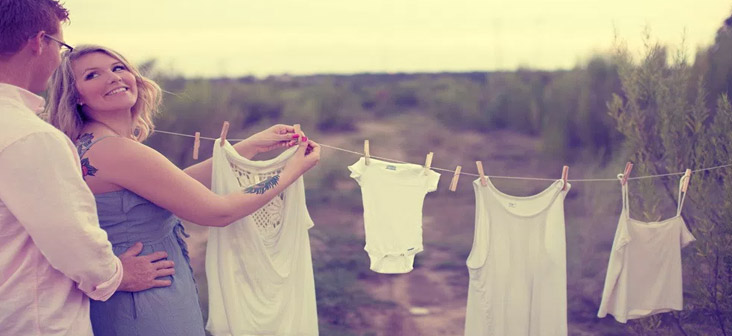 2. Loading:
You could arrange your play station remote and add yourself and your husband in the picture against it. Place a third, smaller remote and against that, you could write, "Loading"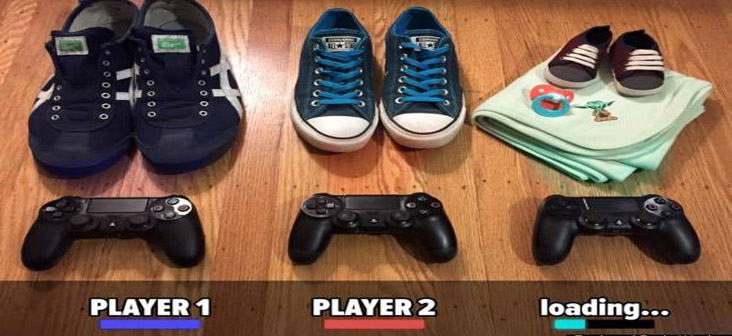 3. Crib Eviction:
If it's a second child you are expecting, hang an eviction notice in the crib of your older one and mention the date of eviction. Make sure you mention that the reason for eviction is the entry of a new tenant
4. Book It: Creative And Fun Ways To Announce Pregnancy
Booklovers might want to get themselves captured reading certain books that are suggestive in themselves, such as, "Are You My Mother", "What to Expect When You're Expecting"," name books" and so on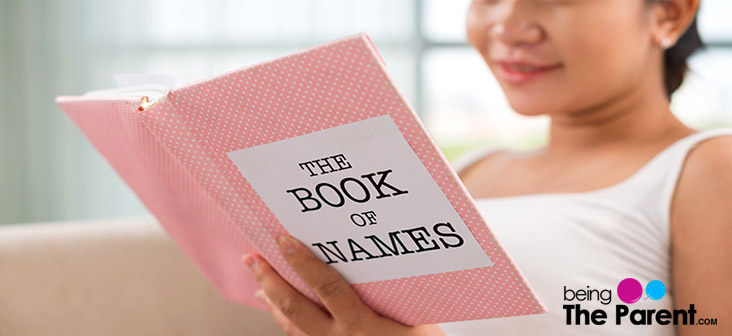 5. Hatching soon:
If you get to know that you're pregnant and you're meeting up with your family over Easter, you could keep a note inside one of the eggs which says, "Hatching in November". Hopefully, the one who opens it, gets the clue!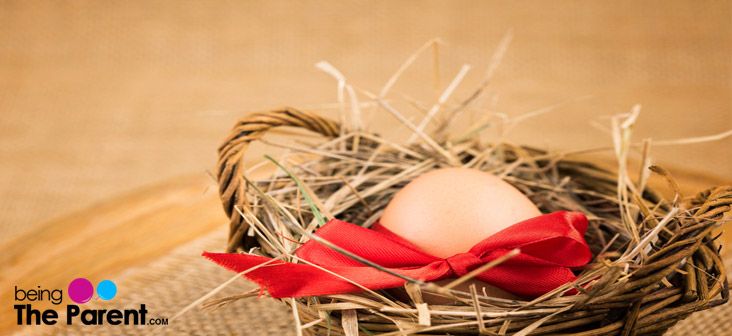 6. Word play: Creative And Fun Ways To Announce Pregnancy
Some people announce it through word building games. They arrange letters to make, "Baby", Wheelchair", a specific month, without actually mentioning that they're pregnant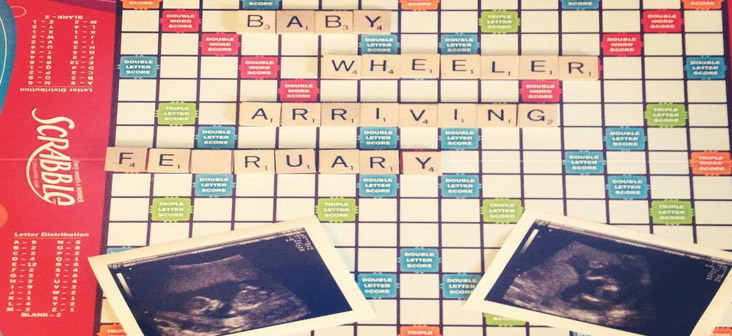 7. Carve the birth years:
Some, more creative ones picture their feet against the sand on a seashore and place a tiny footwear in between. They carve the expected date, click pictures and send it to friends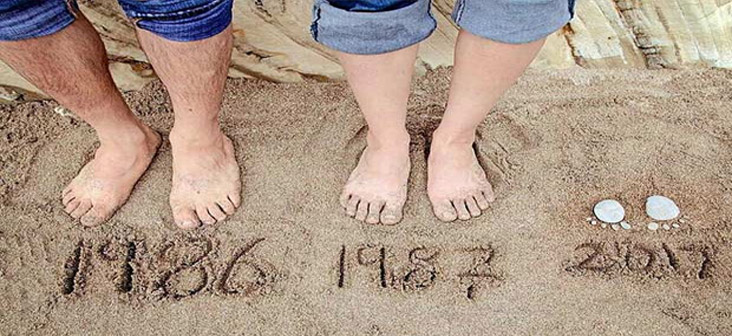 8. Superheroes:
I found this beautiful one which I thought was very well thought. It had the picture of the older sibling dressed up as a hero and a board alongside which said, "Every superhero needs a sidekick". Alongside this was the date of arrival in the corner. Isn't it cute?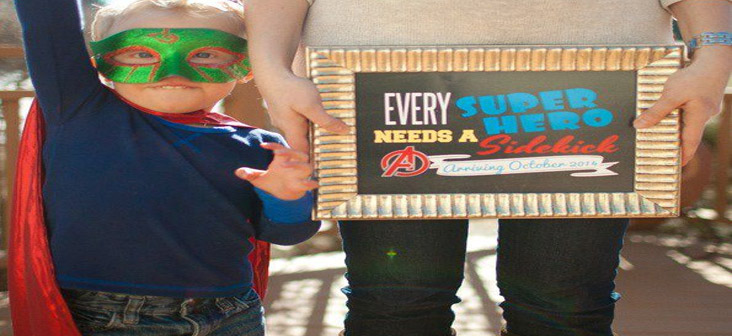 9. Bump Ahead:Creative And Fun Ways To Announce Pregnancy
A friend had sent a picture of herself and her husband standing along a sign on the road that read, "Caution! Bump ahead!" It was self-explanatory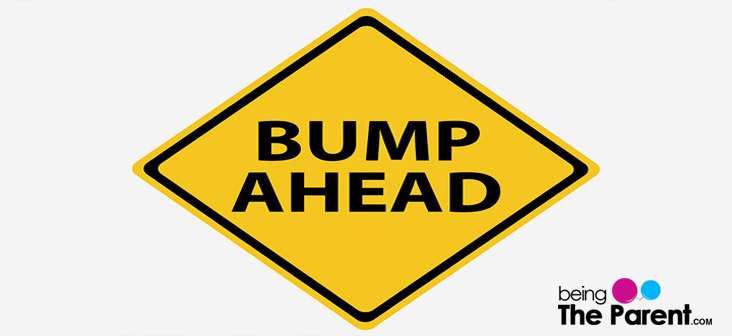 10. Baby names:
You can also write baby names on a paper and take a picture of yourself selecting a name. That sends a clear message too.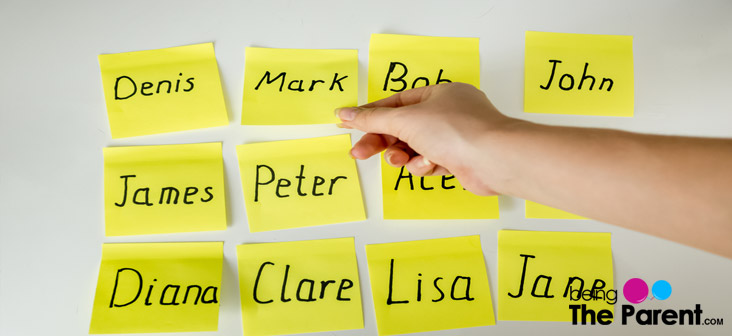 11. Pop the balloon:
You and your partner can blow two different balloons and with a marker, write two different messages on the balloons. Like your partner's balloon can have the message "expected to pop" and your balloon you can write your due date. You and your partner can get the pictures clicked and send it to your family and friends to make the announcement
12. Older sibling announcing: Creative And Fun Ways To Announce Pregnancy
Recently another friend of mine sent me a message with her daughter's picture and sharing a cute message that says "I am going to be a big sister or brother". The idea of your first child playing the role of older sibling with this cute message that you can send to your family and friends is quite interesting and fun way to make an announcement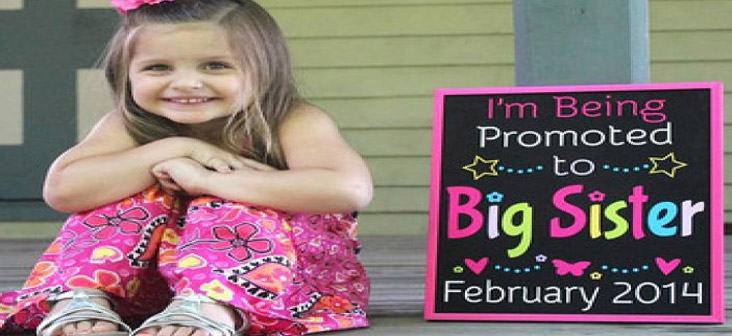 13. A bun in the oven:
The phrase "a bun in the oven" has been quite popularly used to denote pregnancy. So another fun way to announce your pregnancy is to call all your family and friends over and have some fun in the kitchen. You can put the bun in the oven with your due date stuck on it and leave it for your family and friends to guess it. It will convey the message loud and clear that you are expecting a baby soon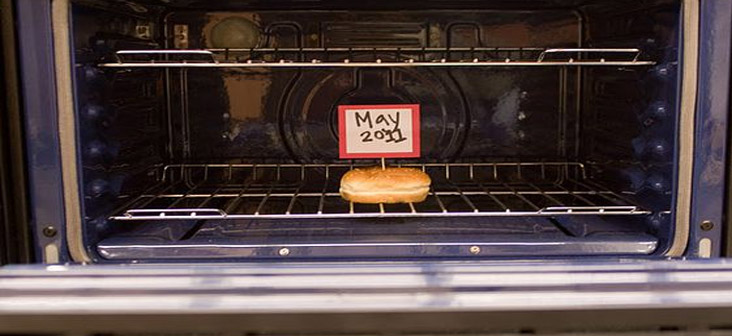 14. Announce with an ultrasound report:
Another cute way to announce that you are pregnant is to frame the ultrasound report and reveal it to your friends and family to let them know that you are expecting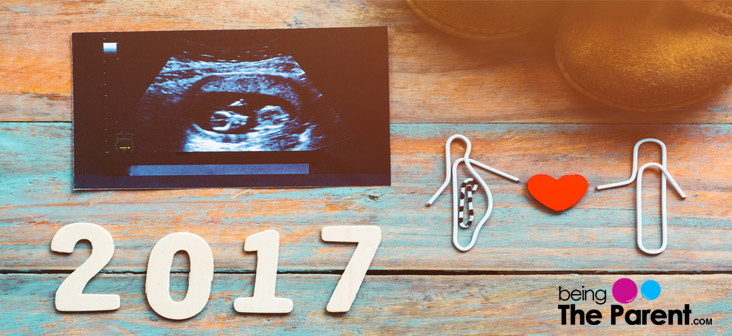 15. Fortune cookie:
A very unique but fun way to make pregnancy announcement is to hide the message that you are expecting in fortune cookies. So when your family and friends break open the fortune cookies they can read the announcement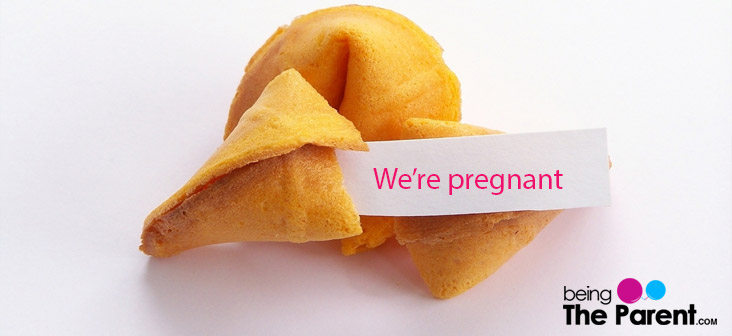 Remember, there's no end to being a little naughty when you're expecting. After all, it's your big moment and you have all the rights to come up with ideas that are quirky or sometimes weird too. In an age when technology has taken over every aspect of our life, it helps to use it to draw attention towards the expanding family too. Come on, get started and let us know if you used any of our ideas. You could also send us your own so we can add them to our list. We are as eager and curious as you are!