A child's mind is just like fire that needs nothing but a little spark to light up its surroundings. The right sort of trigger can often lead to learning and understanding for a child in such a delicate age, full of questions and doubts as to why, how and when things happen. Designed to touch these pointers, educational toys bring something new to the table for kids with their scientific, attractive and often engaging construction. So what are these toys? What do they look like? How do they work? Do they work? Let's take a glance at these in detail!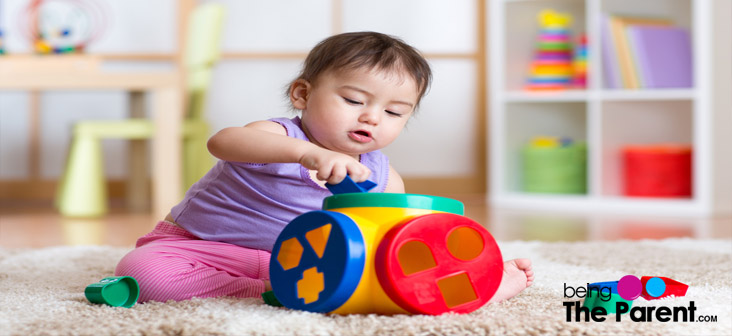 What Are Educational Toys?
What Do Educational Toys Look Like?
How Do These Educational Toys Work?
How Do Educational Toys Benefit A Child?
Types Of Educational Toys
10 Best Educational Toys For Children
What Are Educational Toys?
Educational toys are simply toys and objects for playing that are mostly designed for kids and older children. They are designed with an aim to stimulate certain senses and promote learning in some form or the other. These toys are mostly created to fulfill an educational goal or purpose like teaching about a subject, developing a new skill or learning a new art.
What Do Educational Toys Look Like?
Since these toys are designed to teach, they are often designed in a simple yet engaging manner. They may look like miniatures of big, complex things or resemble models or items used by adults. We know that kids like adult things more than toys. They want the real deal! But that's not always possible or even safe. Also, these cannot be called educational toys because they are not toys and are not designed specially to educate. That is why we need objects in the form of toys to give kids an idea of how certain things work, function and why.
How Do These Educational Toys Work?
An educational toy has to achieve one purpose: teach kids about something. This could be in a physical, emotional or even intellectual manner. An educational toy is expected to teach a child about a particular subject or help them develop a new skill like hand-to-eye coordination, fine motor skills, speaking skills and the list goes on. After all, there's so much a child has to learn! That is why a whole lot of research and scientific methodologies go into building something as simple as building blocks. This is because research and real-time study of kid psychology help designers build something more meaningful and educational.
How Do Educational Toys Benefit A Child?
Educational toys are not only fun, but they also aid your child in learning new things in an interesting and exciting way, right from a very early age. Here are some benefits that will help you understand why it's a good idea to invest in some educational toys for your child.
Makes learning fun: Children have a very short concentration span. Therefore, they easily get disinterested in toys they have. This is where the educational toys come in. They help children learn better by making learning more fun. They help children learn new skills along with maintaining the playtime fun
Encourage imagination in children: Educational toys like building blocks or shapes help the children explore the different ways of using them. These toys encourage children to use their imagination and incorporate the same into learning and play
Build real-life skills: When children engage in pretend play, a lot of it will lean towards real-life situations. For example, children may have electronic cash machines and toys in the shape of household items, food items, etc., to use as they pretend to play shopping at a grocery store. Here children use their imaginations to in order to build real-life skills
Educational toys help encourage interaction: While using educational toys, children often use their imaginations and practice real-life situations, they often like to involve others in their play. Playing together with parents, siblings or friends is a great way to encourage interaction. This helps the parents know more about their child's personality, his likes and dislikes
Supports problem-solving skills: Educational toys like puzzles or toys that teach numbers, basic additions, subtraction for the kids are designed in a way that helps to support and develop problem-solving and logical skills in children
Improves hand-eye coordination: Educational toys can also help in increasing hand-eye coordination in children. Toys like wooden blocks that involve children to build towers and carefully place the pieces in such a way so that the towers doesn't topple over require constant attention. Also, when they solve puzzles they also begin to visually see how the pieces fit together. All these help to improve hand-eye coordination in children
Types Of Educational Toys
Dolls: Yes, dolls are toys that teach. A doll is simply a figurine that resembles a person, essentially having a head, torso, foot and facial features to mimic a human. Kids love playing with dolls as they teach kids role play. Using dolls as puppets attract kids and they love to see such puppets talk, dance and move around. Dolls have mostly been a favorite of girls and we all have heard about "Barbie dolls". Made of different materials, covered in different dresses, certain doll kits engage kids by using other accessories
Stuffed Toys: Who knew that a soft teddy bear could be an educational toy? Yes, stuffed toys are considered great educational toys. They are often designed in shapes of animals, birds, bears and come with other additional features like sounds, accessories etc. However, special care should be taken as sound buttons can be swallowed by kids if left alone with them. Kids love taking their stuffed toys around since they are so cuddly, soft, cute and friendly in looks. They promote the feeling of love, compassion and promote recognition
Puzzles: One of the hardest and most intriguing little toys, puzzles have been around for such a long time for many reasons. They are interesting, educative and promote reasoning and logical thinking in kids. Since puzzles take time to complete, they often teach kids patience, recognition and memory building. Puzzles can often end up as family activities as completing a puzzle with your child can be both rewarding and educational for them as they learn how to take instructions
Activity Toys: Such toys are designed with a purpose of making kids complete a certain task or activity. Doing such outdoor or indoor tasks can help children do physical exercise and strengthen their bodies. Rocking toys, throw the ball, Pull-along, Ride-on toys are all activity toys aimed at strengthening child body core
Computer or Digital Games: Nowadays the digital world has forayed into the world of educational toys. With more and more gadgets like laptop, mobile phone, and tablet replicas, children have numerous opportunities to learn basics like alphabets, numbers, sounds and other topics right at the palm of their hands. However, there are still debates going on as to how much of this exposure to technology is actually good for kids. If you feel it is right for your kid, go ahead!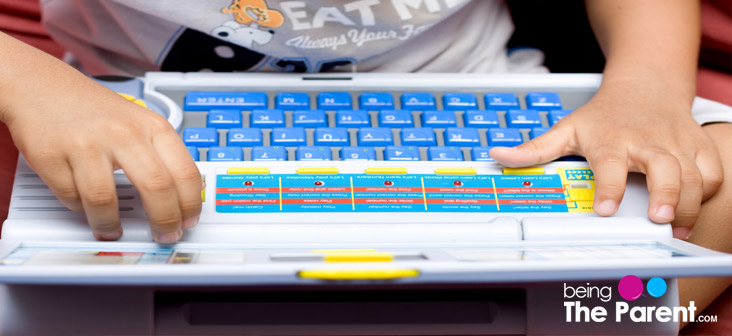 10 Best Educational Toys For Children
We made a list of some of the best educational toy categories based on the age ranges that are available in the market for the little minds:
Magnetic Numbers, Alphabets – Ages 3 +
Soft Toy, Dolls – 9 Months +
Interactive Learning System – 1 Year +
Pull Along – 9 Months +
Early Learning Centre Toy Collection – 9 Months +
Puzzles – 18 Months & above
Musical Toys – 1 Year +
Magnetic Writing Board – 2 Year +
Wooden Blocks – 9 Months +
Early Learning Laptop/Computer or electronic toys – 2 Year +
There are hundreds of brands catering to such needs. However, some of the best products have come from brands such as Fisher price, Lego, Mattel, Early Learning Centre, Playskool, Disney, VTech, LeapFrog to name a few.
Remember, you are the first and best teacher for your child. Educational toys are just an addition to this teaching process. Your child will look up to your support and guidance on this wonderful journey of learning. Giving them the best, most simple and fun educational toy will just enhance this experience. For kids, the world is a playground full of possibilities with unlimited room for imagination and creativity and such toys will only promote that. Good luck!