A good part of the childhood is spent playing and a majority of that is focused on teaching kids some or the other skill. Be it motor skills, hand-eye coordination or even brain development, most toys are designed to cater to one of these skills in order to nurture a growing child's developmental stages. One such toy category that almost all kids love and have is LEGO Toys. Yes, we are talking about the "building blocks", "puzzles", "bricks" and "LEGOs" that generally all kids play around with because they are so much fun and engaging.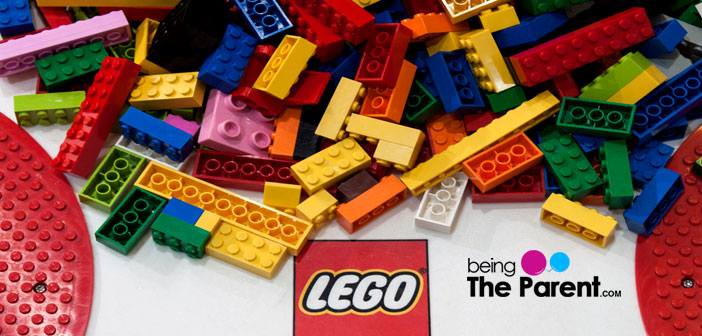 What Are LEGO Toys?
What Are The Benefits Of LEGO Toys?
How Are LEGOs Good For Early Learning?
Are There Any Disadvantages Of LEGO Toys?
What Are LEGO Toys?
LEGOs are nothing but simple, colorful, interlocking plastic bricks that often come with matching gears and other small figurines creating a whole lot of possibilities to construct buildings, machines or even vehicles. Original LEGO toys are designed from a special type of plastic called acrylonitrile butadiene styrene or commonly known as ABS Plastic which is pretty strong and resilient in nature. LEGOs have been around for decades, sparking curiosity nerves of little children and adults alike. The very fact that you can create almost anything from them is what makes them so unique, simple yet fun. Designed by a Danish company, the term LEGO was derived from the words "Leg Godt" which simply translate to "Play Well". LEGO is one of the most selling toy brands in the world, but is there really so much into it? Let's find out!
What Are The Benefits Of LEGO Toys?
Since LEGO Toys are brick shaped, they aim to entice the senses of the user in a way that encourages them to think creatively to assemble these bricks in a manner that it creates something. The aim here is to create using logical thinking. Some major goals that LEGOs achieve are:
Develop fine motor skills: Yes, that's one of their major benefits. Kids who are growing up need this skill because it lays a strong foundation for future growth. Handling the miniscule pieces allows the kids to use their thinking power to understand how to hold them correctly and place them according to size and shape. Smaller hands turn and twist the fingers, gain dexterity and learn arm coordination. LEGO bricks also help children learn to apply differential pressure – experience from which comes in handy when they start to write
Build creativity: Although LEGOs come with specific instructions for building different themes or designs in every kit, these LEGOs also encourage children to think differently and create products other than those mentioned in instructions. Once they know how to build basic shapes through the guidance provided in the kit, they can start experimenting to make other shapes as well. Their imagination gets ignited and they lose all inhibitions, trying different things with the LEGOs bricks. That's when children start thinking out-of-the-box!
Build confidence: Yes, you read it right. Most kids will not start off with these brick shaped toys instantly, simply because they think they cannot build using bricks. But the instruction manuals and the easy to use bricks make it very easy to understand the concept of building. Once that is learnt, kids get the urge to do it again and again to see how good they can get at it and its all super fun for them!
Develop problem-solving skills: While creating things out of these bricks, your child is often challenged by questions like: How to create a slope? Where do I put this brick? Will this brick fit in here? How does a brick make a ceiling? By asking themselves these questions, they are driven to answer them as well, all through experimentation. LEGOs offer numerous such possibilities and opportunities for kids to find solutions to problems
Opportunity to try new skills: As kids engross themselves within the infinite world of LEGOs, they get to learn the mathematical concepts of symmetry, shape and geometry. As they let their creativity take shape, they try building new things – and sometimes the towers may fall off, and the kid tries again. LEGOs leave no room for the fear of failure, and teach that if something doesn't work as we planned, we can always start again with a new plan
Doubtlessly, LEGOs need to be in your child's toy basket for the immense benefits it offers.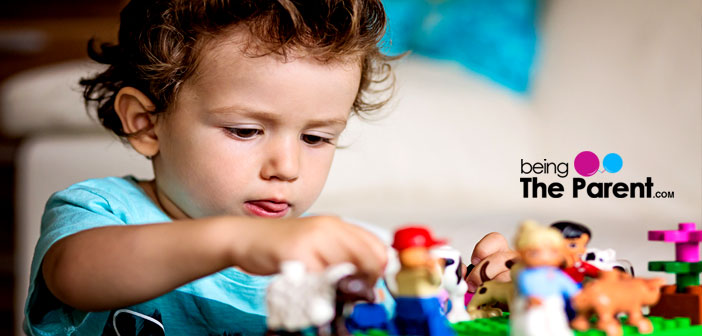 How Are LEGOs Good For Early Learning?
As small kids are on a journey full of huge challenges, LEGOs come of great help as they let kids satisfy their curiosity and boost creativity while enhancing their thinking power and improving their fine motor skills. A child left alone with a box of LEGOs is creativity at work! There is so much fun, excitement and countless possibilities with LEGOs because these could be a building to one and a castle to another, a robot to one or a rocket to another! This is why introduction of LEGOs at an early stage in life would be the best thing to happen to a child.
Are There Any Disadvantages Of LEGO Toys?
Are there any? Apart from the fact that there will be hundreds of small plastic bricks all across the house, we don't really think there are any disadvantages of LEGO toys. However, you should take care of a few things while introducing LEGOs to your child:
Always accompany your child while playing with LEGOs. There could be a choking hazard in case the child is smaller than 3 years
Always check for quality and authenticity. There are hundreds of cheap, low quality LEGO imitations in the market. These are not made using the same material and quality standards as original LEGO Toys. Bad plastic can be harmful for kids and cheap quality could mean pieces not fitting onto other pieces
All in all, LEGO Toys have been around for decades, so there has to be a reason for it right? That's because the possibilities with LEGOs are infinite! They are fun, exciting, simple and unique. Every creation will be new, different and a new challenge every time, all the time. With the market flooded with battery operated toys and games, LEGOs are held in high esteem given the fact that they aid a child's development from a very early stage.
So go ahead, grab a box of LEGOs for your kid and join them in their journey of exploration!