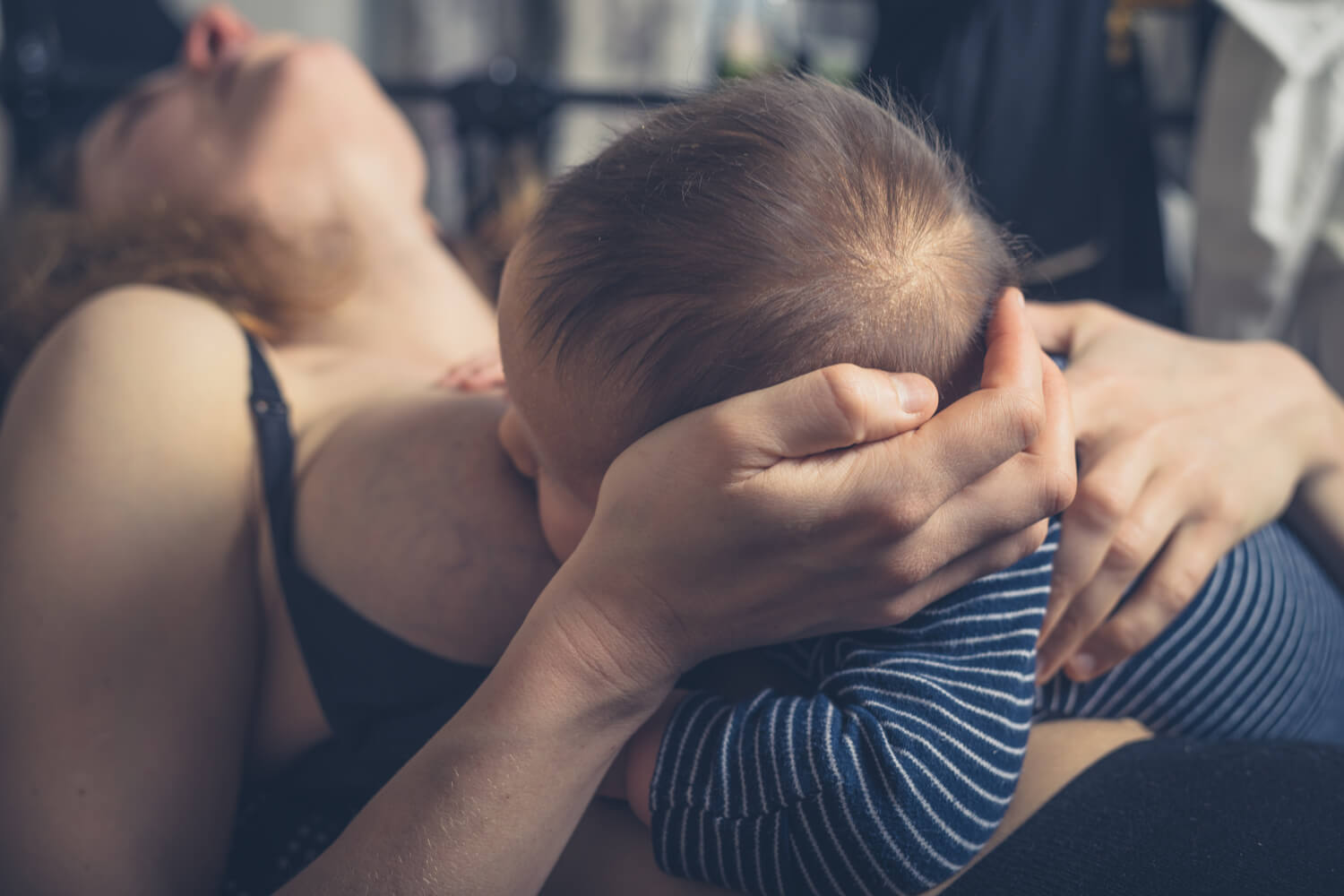 Ouch! Your baby begins to breastfeed and it hurts! A very common lament of breastfeeding moms is sore, cracked, and bleeding nipples, which, many new moms think, is an inevitable part of nursing the baby. There are many reasons that could trigger this pain. In this article, we discuss 12 effective home remedies to treat cracked and bleeding nipples.
One important point here to consider is breastfeeding is not supposed to hurt. It is a sign of a problem that needs correcting. Even though these tips will help to ease the pain, it is important that you identify the problem and solve the underlying cause.  That is important to continue nursing your baby with pleasure.
In This Article
Is it Normal to Have Cracked And Bleeding Nipples During Breastfeeding?
As a new mom, it may take you anywhere from a few days to a few weeks to get adapted to the strong suck of your newborn on your breasts. In the initial weeks, it is normal for your breasts to become more sensitive and your nipples may tingle, burn, feel tender and your breasts may even ache. But as you get used to breastfeeding your baby, this discomfort and sensitivity should go away.
Sometimes you may notice some bloody discharge in your breast milk or colostrum. But if this is not accompanied by any pain, then blood from nipples in the initial week of nursing is something that you should not stress about. It may be caused because of an increased flow of blood to the breasts, and the development of tissues that produce milk.
This should resolve on its own in some days. But sore, cracked, and bleeding nipples are not a normal part of nursing your baby. If it continues, then it may be a sign of your baby not properly latching on at your breasts or some other underlying issue.
12 Home Remedies to Treat Cracked And Bleeding Nipples
Following are 12 effective home remedies to treat cracked or bleeding nipples.
1. Breast Milk
Do you know that your breast milk works wonders for treating cracked and sore nipples? It is the best antiseptic and moisturizer. All you need to do is express a little breast milk by hand and apply a few drops of this expressed breast milk on your nipples continuously for a few days. The best part is you don't have to worry about your baby ingesting it. To know some surprising uses of breast milk other than feeding click here.
2. Coconut Oil
Another effective home remedy to treat cracked and sore nipples is using coconut oil. Apply some coconut oil on your nipples and massage gently. Within two days you will notice a difference.
3. Clarified Butter or Ghee
An age-old home remedy to treat sore and cracked nipples is using homemade ghee or clarified butter. It is a very effective way to treat cracked nipples and at the same time, it is harmless if swallowed by your baby.
4. Olive Oil
Massaging your breasts with olive oil before taking a bath is another effective way of treating cracked nipples.
5. Milk Cream or Malai (मलाई )
In order to treat the cracked nipples faster, just apply some fresh milk cream or malai around your nipples after you feed your baby. Leave it open till your baby's next feed.
6. Aloe Vera
Another effective way to treat cracked and bleeding nipples are using aloe Vera gel. Aloe Vera is known for its healing and pain-relieving properties. Apply some aloe Vera gel around the affected area and let it dry on its own. Clean the area with a washcloth dipped in warm water before feeding your baby.
7. Basil leaves
Basil leaves are known to have healing properties that cure many skin problems. It heals sore, cracked, and bleeding nipples faster. Grind a handful of basil leaves into a smooth paste and apply it on the cracked nipples and let it dry. Apply this paste 3 to 5 times a week and wash off this paste before feeding your baby.
8. Tea Tree Oil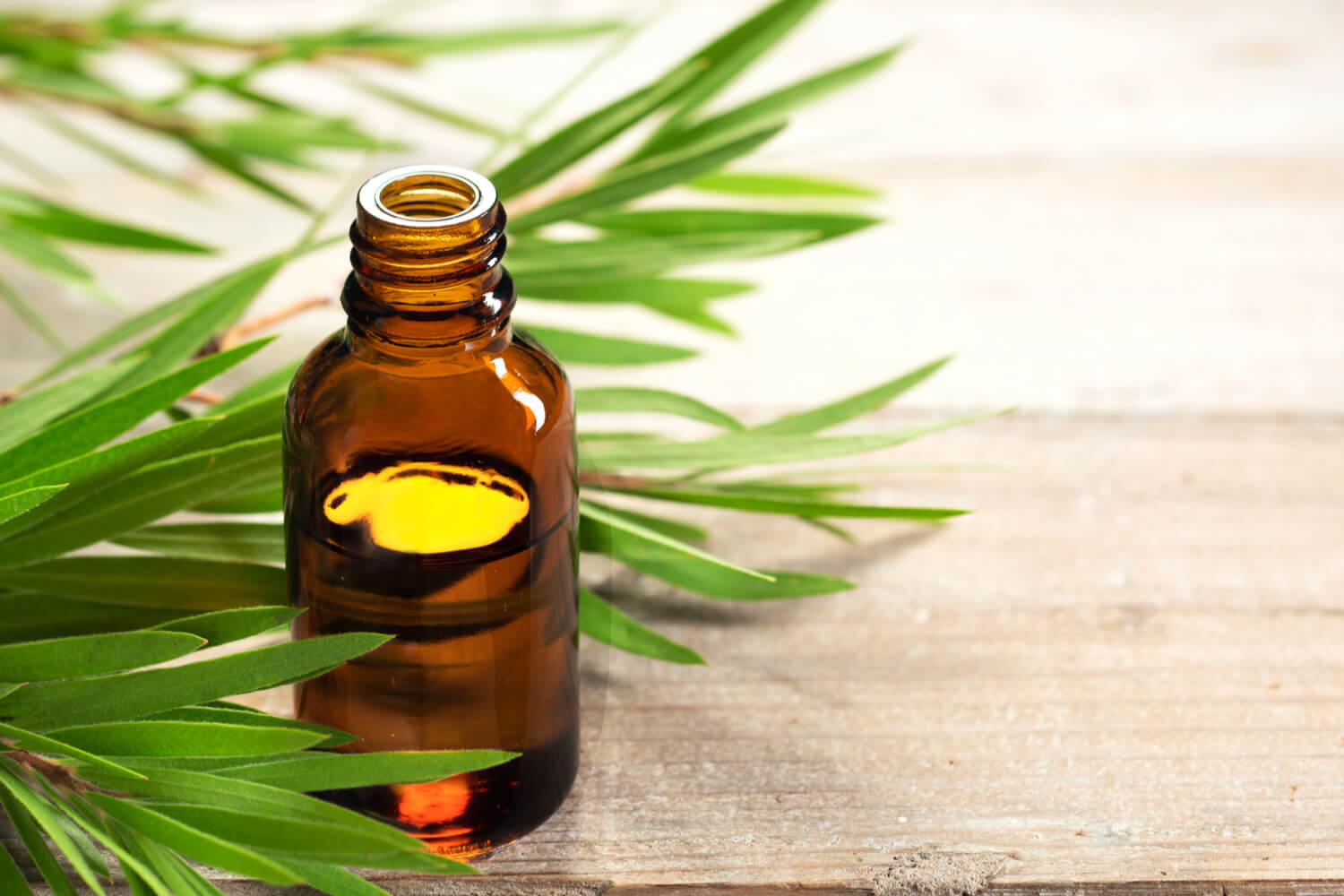 Tea tree oil has antifungal and antiseptic properties so applying tea tree oil on cracked nipples helps to heal them faster. Add 1 or 2 drops of tea tree oil to a glass of lukewarm water. Dip a cotton ball in this liquid and dab it on the affected area. Allow it to air dry and rinse it with lukewarm water before feeding your baby.
9. Chamomile
The anti-inflammatory and antimicrobial properties in chamomile help to treat sore and cracked nipples. All you need it to steep 1 or 2 tea bags in hot water for 10 minutes. Take out the tea bags and squeeze out the excess water. Apply these moist tea bags on the sore and cracked nipples for a few minutes.
10. Apple Cider Vinegar
To keep your nipples clean and destroy any bacteria or yeast infection, make a mixture of 1 tsp of apple cider vinegar and a cup of water. Dip a cotton ball of water in this mixture and apply this on the nipples after feeding your baby.
11. Calendula Flowers or Oil
Calendula flowers are known to provide relief to chapped and cracked nipples. Crush 1-2 calendula flowers well and make a paste. Apply it on your sore nipple and let it dry on its own. You can also mix equal amounts of olive and calendula oil to make a mixture or apply calendula ointment onto your nipples.
12. Hot oil compress on nipples
Hot oil massage not only relieves muscle pain but also soothes sore nipples. You can make a hot oil compress with almond oil, olive oil, or coconut oil. Soak a soft cloth with oil, wrap it with another soft cloth, and place it on the breast. Place a hot water bottle on top of this. Re-heat the pad according to your comfort.
What Causes Cracked And Bleeding Nipples During Breastfeeding?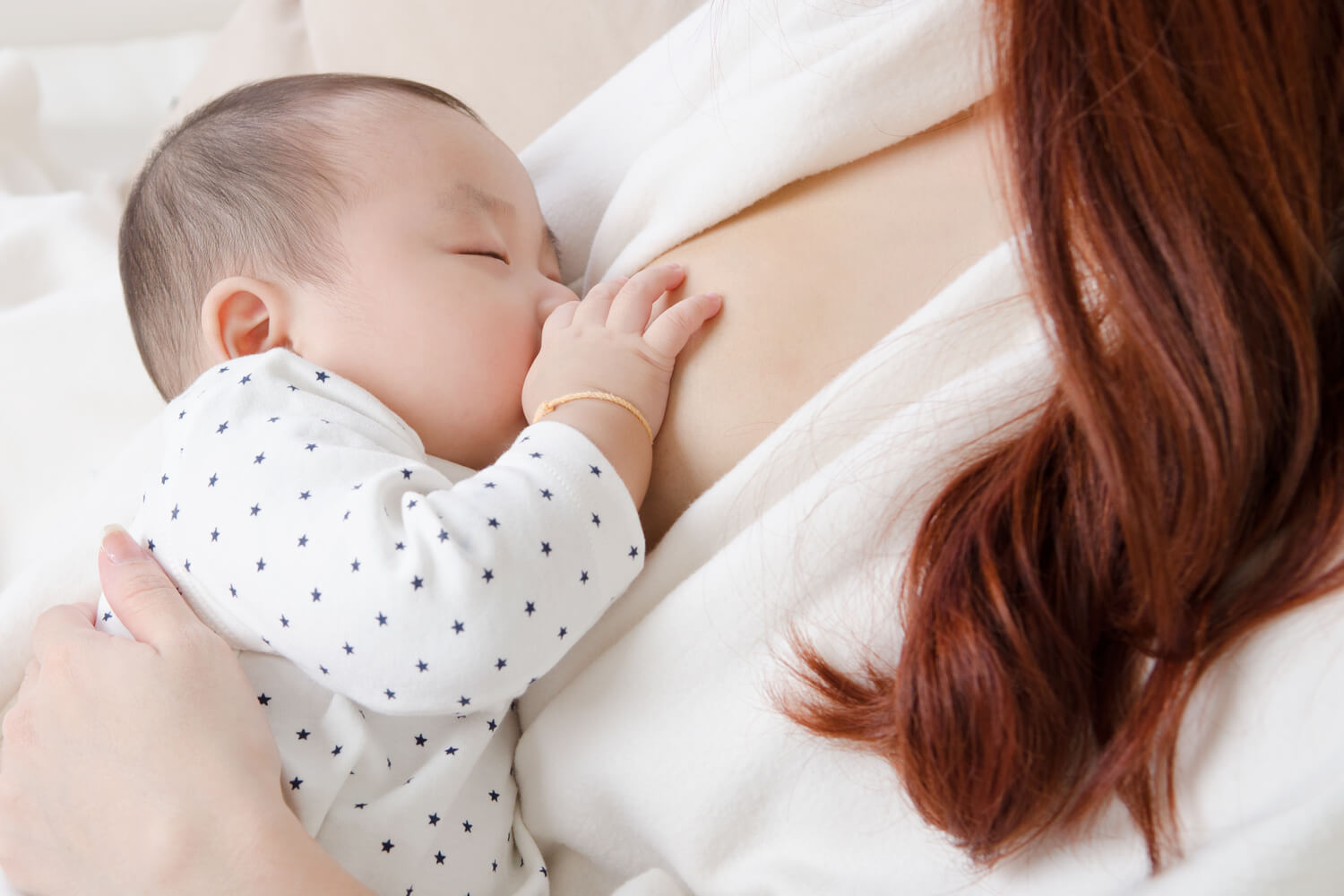 Some of the common causes of cracked or bleeding nipples during breastfeeding are:
1. Trouble Latching
If your baby is having problems latching on to your breast properly, then it can cause cracked and bleeding nipples. Read here to know some easy tips for latching a baby for breastfeeding.
2. Aggressive Sucking
Leaving your baby until he is over hungry before you nurse him can lead to the baby sucking aggressively at your breasts. This can cause nipple damage.
3. Thrush
Thrush, a yeast infection in the baby's mouth can pass on to the mother when you nurse. This can bring about nipple damage.
4. Eczema
You can have cracked or bleeding nipples if you have extremely dry skin or eczema. The signs of eczema include itchy, pain, scaly, and red patches on the skin. If you think you suffer from eczema then consult a dermatologist.
5. Flat or Inverted Nipples
If you have flat or inverted nipples, then breastfeeding can be difficult. This can also lead to cracked or broken nipples. Read here to know how to breastfeed your baby with flat and inverted nipples.
6. Tongue Tied Baby
Another cause for cracked or bleeding nipples is if your baby is tongue-tied. A tongue-tied baby is normally not able to lift its tongue. The baby will not be able to latch correctly at the breast. Instead, s/he will latch onto the nipple and chew it. This can cause a lot of nipple damage and pain.
Cracked or Bleeding Nipples From Pumping
A breast pump can also cause cracked and bleeding nipples. Wrongly using a breast pump like using excessive suction can injure the delicate breast tissues by breaking the breast capillaries and causing bleeding. So while expressing milk, just be careful on how you use the breast pump to prevent any damage to the nipples.
Nipple Creams to Heal Cracked or Bleeding Nipples
If you have cracked and bleeding nipples, then check with your doctor and ask him to prescribe an appropriate ointment to heal the same. This will help to ease the pain and discomfort and also help in healing the wound sooner without forming a dry crust on the skin. There is no need to wash the ointment before feeding your baby.
Can Cracked or Bleeding Nipples Affect the Baby?
No, cracked or bleeding nipples are generally ignored by babies. A little blood in your breast milk will not harm your baby. So as long as you can bear the pain, you can continue nursing your baby. Just get your baby fed efficiently so that the nipples get a chance to heal. It is also important that you understand the cause of cracked or bleeding nipples.
If you are suffering from cracked nipples because your baby is not latching on properly, then sorting out this problem will not only help you but also benefit your baby. If your baby is not latched on properly, s/he will not be getting the best from breast milk and may continue sucking for hours together without any benefit. As a result, your baby will not gain weight
Can You Breastfeed Your Baby With Cracked or Bleeding Nipples?
If you have cracked or bleeding nipples, it may be excruciating to feed your baby. If it is impossible for you to bear the pain, then you can express your milk and bottle feed your baby.
We hope that the above home remedies will help you recover from cracked and bleeding nipples soon. It will once again make breastfeeding enjoyable for you and your baby.
Happy motherhood.
FAQ's
1. Can I Use a Nipple Cream for Cracked Nipples?
Yes, you can. There are specifically designed creams in the market. their purpose is to heal cracked nipples.
2. Can I Use a Nipple Shield for Cracked Nipples?
Yes, you can. It is safer than creams. It can be difficult for the baby to suck though.
3. Can I Use Coconut Oil for Cracked Nipples?
Yes, you can. This is highly recommended. Use a cotton pad and warm water to clean before feeding.
4. Can I do a Salt Water Rinse for Cracked Nipples?
Salt water can be effective. It is a natural antiseptic. However, it can hurt.