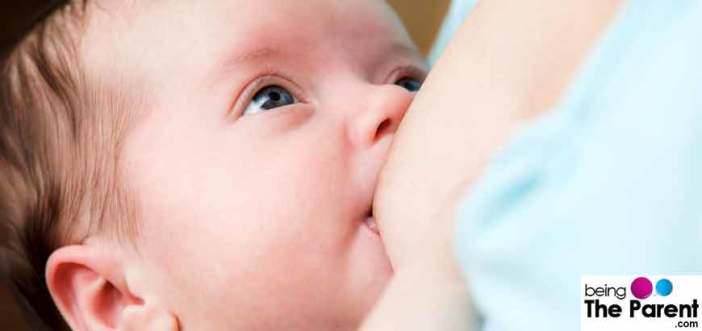 A baby latching to your breast is one of the few things that he has learned from his instincts. Sometimes this task can be difficult for a mother because of her concerns. Though it can take some practice initially, using techniques for properly and comfortably latching a baby can make it easier. Some positions like laid-back breastfeeding let the baby use his instincts and natural reflexes to feed, while for some other positions, it might be some time that your baby understands how to latch and suck.
Latching Tips:
For successful and satisfying breastfeeding, a good latch is a primary factor. A proper latch will simply mean that your baby can feed in a relaxed, comfortable way. Some cues from the below-mentioned tips will help you establish a good latch:
First of all, find yourself a comfortable spot with minimum distraction. See if you can have a cushioned, comfortable chair to sit on – with soft back support. A small stool to support the legs would also be helpful.
If you are using a breastfeeding pillow, or any other pillow for supporting your baby, make sure that it is not putting any additional weight on your or your baby.
At all times during breastfeeding, your baby should be facing your tummy with his
Your baby's ears, shoulders, and hips should form a perfect alignment
It is recommended that you bring your baby towards yourself instead of you leaning onto the baby. This will ensure minimum strain on your back and shoulders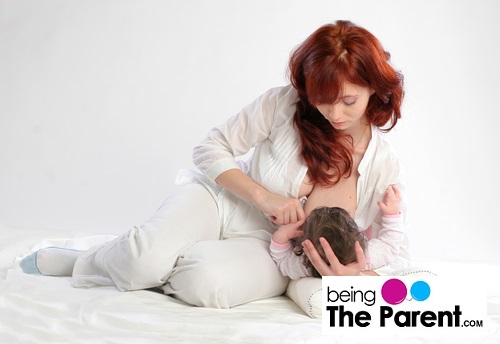 Hold your breast from the side, grasping it in a C-shape or a U shape hold, keeping your fingers away from the areola. At this instant, make sure that the baby's chin is not resting on his chest
Bring the baby's nose near the nipple and touch your nipple. The baby would open his mouth for the nipple
Do not force him to open his mouth, and put the nipple inside the mouth only when it is wide open
Try that the areola goes into the baby's mouth as whole
Latching your baby can cause some tingling sensation in your breast, but it's normal, and you could have breast-pains. While nursing your baby, it must not hurt you or the baby. If nursing your baby hurts, it's a sign that latching is not done correctly. Break the seal by gently inserting your finger between your baby's mouth and your breast, and then try again. If you feed the baby while it hurts or pains, you will most likely end up with sore nipples. Speak to your doctor or midwife about it.
Some breastfeeding positions can enable the baby to use his reflexes easily. Nursing a baby seems very simple, but for some, it is a difficult task. Most of the baby's energy is consumed in continuing to suck the milk out and supporting his head.
How can you make this easy for your new-born
Make sure that your baby's mouth is wide open at the time of latching
Take care that his tongue touches your breasts first, then lips, and later his chin
While nursing your baby don't push your breasts weight on your baby's nose, so as to enable him to breathe properly
Use positions so that it is easy to nurse your baby, and the weight of your breasts is appropriately supported. Your baby's head should be tipped back while latching. Maintain a posture that comforts you and your baby. Your body should be relaxed while feeding your baby, and the baby should also be calm before he is finished. If you find your baby wriggling, make sure he is latched properly. Usually, a sitting position or laid back position is very helpful when it comes to latching your baby.
Latching your new-born properly to your breast can be improved with patience, support, and time. When you have to feed your baby, make sure that your breast does not block his nose. Once you learn to latch your baby correctly, the baby will feed nicely.
If you are still unsure, ask the midwife for guidance and help. Watch other mothers feed their babies, and do not forget to ask for helpful advice. Read about tips on breastfeeding a new-born.