How can I give egg yolk to my baby?
At this stage of growth your baby needs various nutritional elements such as cholesterol, chlorine, lutein & zeaxanthin, and sulphur. According to the study, Egg yolk has all these effective and beneficial nutrients.
Cholesterol is necessary for central nervous system, help in fat digestion, brain's growth, and  the production of numerous hormones. Chlorine has a nutrient for development of brain and egg yolk comprises B-Complex vitamin chlorine, Egg yolk also has lutein and zeaxanthin which is essential to protect baby's vision, and finally Sulphur is another necessary nutrient for baby and egg also contain high amount of sulphur. It enhances the production of collagen and keratin which aids in maintaining stron nails, hairs, and glowing skin.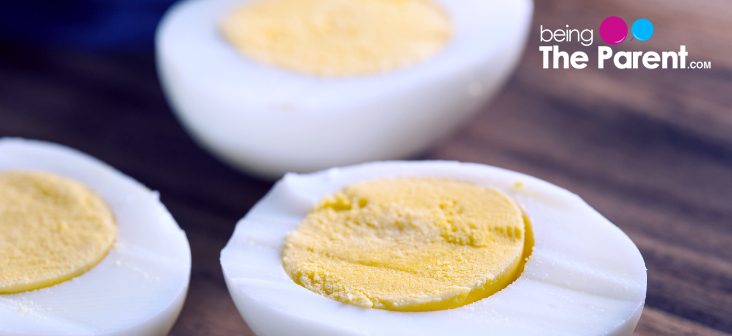 Egg is one of the best foods for a baby's growth. You can give your baby a boiled egg which gets ready in just 5 min and your baby gets all the required nutrients easily.
When can I give my baby eggs?
As per pediatricians, egg, especially egg yolks are best for baby's health and tested as non-allergenic. According to them, the best time to give eggs to the baby is when your baby is around 8 months old but remember that do not give egg white to your baby before 1 year as egg white is tested as allergenic.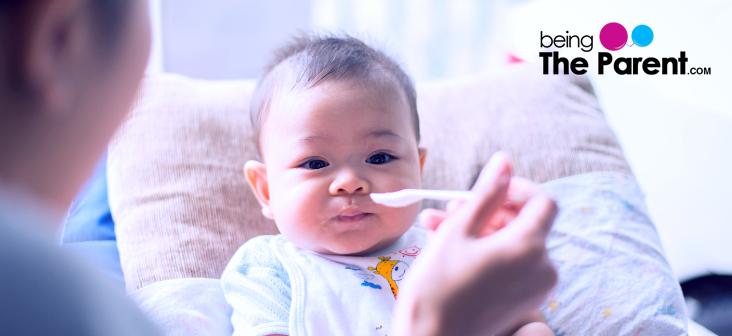 The yolk of an egg does not contain the proteins which is the reason of the allergy happens due to eggs. On the other hand, egg whites contain 4 proteins that can range from mildly to highly allergenic.
Most pediatricians say that egg whites should not be fed to baby before 1 year of age however now recommendations are changing.
As per the 2008 study, waiting to introduce eggs to your baby may not prevent any atopic disease(s). Mostly, people suggest introduced whole eggs to your babies from the start.
How do I introduce egg to my baby?
Introduce egg yolk to your baby of around 8 months old because egg yolk does not contain protein which is usually the reason of allergy to the babies. After a year, you can give a whole egg to your baby, as egg has many nutritious elements required for a baby's growth. As per the research after the age of 5 the allergy has been outgrown.
Can I give my 8 month old eggs?
Yes, you definitely can give your 8 months old baby eggs. But make sure that the egg white and yolk are completely cooked until solid, as this will kill any type of bacteria if present in the egg.
You can give your baby egg in various forms like scramble, boil, poach, fry eggs, or an omelette, whatever your baby likes most. You can also give foods which contain cooked egg. 
Try to not give your baby a raw egg or containing raw eggs unless you can be sure that they have been pasteurized. That's why avoid to give your baby a food such as mousses, homemade ice cream and homemade mayonnaise which contain raw egg. 
When you give egg to your baby for the first time, try to give it separately from other food items which causes allergy like peanut butter, cow's milk and fish. It will help you to find out whether the egg causes reaction to your baby or not.
If your baby has an egg allergy, it may have physical symptoms like: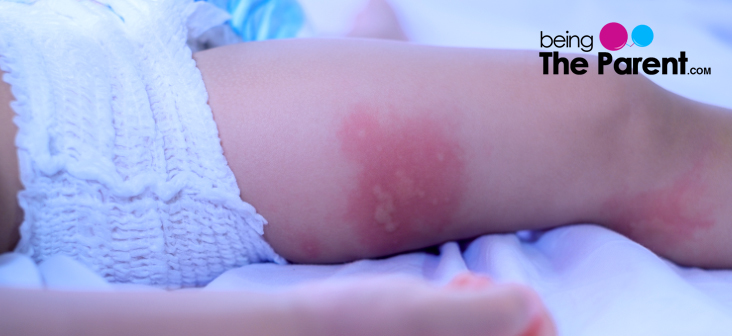 itching on body

running nose

a sore throat

itchy and watery eyes

rashes on the body

swelling
Some egg allergy causes Anaphylaxis:
problem in breathing

dizziness or fainting

a rapid pulse

sweating
The major point is that egg is one of the essential foods for our baby's growth and development, but at the same time giving raw egg or egg white may cause allergy. So try to give your baby cooked egg and still If you think your baby may have an egg allergy, then rush to your doctor first and provide an appropriate treatment or medicine. Avoid giving egg to your baby till she turns two years old.