You wake up in the wee hours of the morning to prepare breakfast and lunch for the whole family. You put in more focus, some extra effort, and lots of love while preparing and packing your child's school lunch box. You ensure the food is something your child likes, you ensure it is not junk, you ensure it is interesting and you make it healthy. And then, when you open the lunch box in the evening, you see that the food in untouched, or at best just nibbled at. The whole effort and planning and waking up early would seem fruitless to you then, and rightly so. Fussy eating in small babies and preschoolers is known and tolerated. But by the time they are in kindergarten, kids are expected to get over their fussy eating phase. Theoretically, of course. The reality is the untouched tiffin in front of you. Here is some reasoning and help.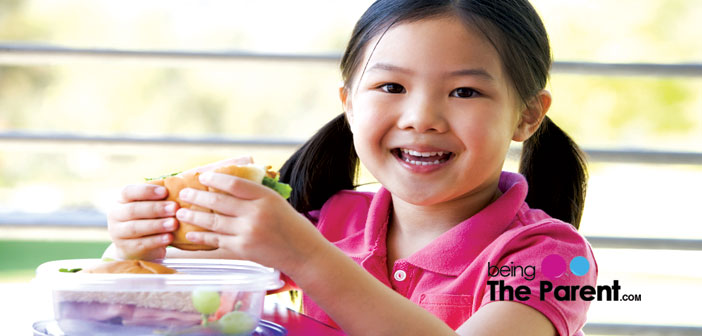 Why Is My Child Not Finishing His Lunch?
Every child is different and has a different personality. So we cannot really generalize why your child might not be eating. Broadly, the reasons could be these:
Appetite problem: Your child might have an appetite problem that is related to some eating disorders. This has a strong hereditary component. If you suspect this, it is best to talk to your child's doctor
Too much pressure: You might be surprised how much pressure your child might be feeling to finish his food from you or the teachers. Ironically, more the pressure, the lesser the motivation to eat food. Do you scold him a lot when he does not eat? Is your child being force-fed? In fact, even "praise" can be a form of pressure. So is forcing your child to eat the left over lunch during snack time
Inappropriate eating times: May be your child is just not hungry. When was his last meal? Do you give him late breakfast? Is he still feeling full during lunch time? Is he over-fed?
There could be many behavioral aspects also that can lead to fussy eating.
8 Tips To Ensure Your Child Finishes His Tiffin In School
Let your child plan the lunch: Your child would love to get involved in planning his lunch. Let him pick what he wants to eat every day of the week. Let him even get involved in the making process (even if it is just sitting by and watching you flip the pancakes). Let him have a sense of control over the food he is eating. Ask him what and how he wants his lunch, and let him feel a boost of confidence and sense of pride
Let your child pack the lunch: Let him assemble and pack his own lunch. That will make him more confident and accountable of his own lunch. He also gets an idea what to expect in the afternoon break
Do not give left overs as snack: For most kids, having to eat left over lunches is a form of punishment. And when they feel they are being punished, they rebel, they start viewing lunch negatively and end up not eating lunch again the next day as well
Talk to your child: Have an open conversation with your child on eating. Let them know they have a say. Let them know they get to say no to certain food. Ask them why they refuse to eat a certain food. Ask them if it tastes different / stale / ripe by lunch time. Ask them if the color or texture bother them
Do not mix too many things: May be it is not the sandwich that your child hates. It is the onion slices you put in. Or it is not the pulao that bothers him, it is the green peas in it. There might be just one component in the food that the child might be hating. Try to figure this out and separate it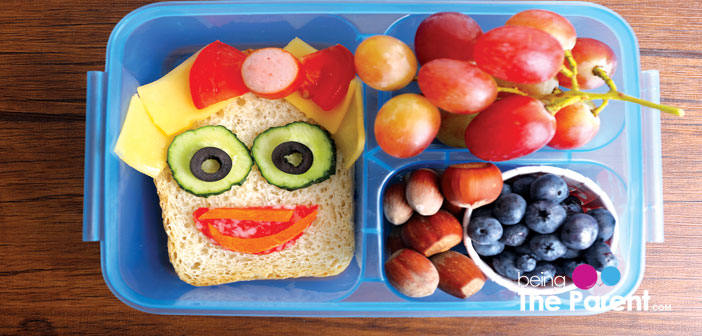 Do not get over inspired by the "lunch" ideas in the web: Look in the web, and you will see 100s of creative lunch ideas. From sandwiches that look like Mickey Mouse to Michelin-star worthy complicated baked items. Do not get overwhelmed by all this. Packing something that your child loves – even if it is as un-glamorous as idlis – is what matters
Make a snacky lunch: Young kids can get overwhelmed if their lunch comprises of a daal, some rice, and chapati. It becomes too much to handle. The way to this is to pack a finger food inspired lunch for your child, which is colorful, easy to eat, and has a tasty dip or two
Relax: In fact, this is the most important tip. If you give your child the feeling that you are overtly worried about his eating, then chances are he will fuss. Act cool. Act like it doesn't matter. Let your child know that you trust him to take control of his eating
Remember, the more pressure you feel, the more pressure your child will feel. The more pressure your child feels, the more negative he feels towards his lunch. So, do not get pressurized and spare your child the If your child is growing as expected for his age group, then it is a sign that there is no malnutrition. So it is alright and acceptable.
Happy parenting!