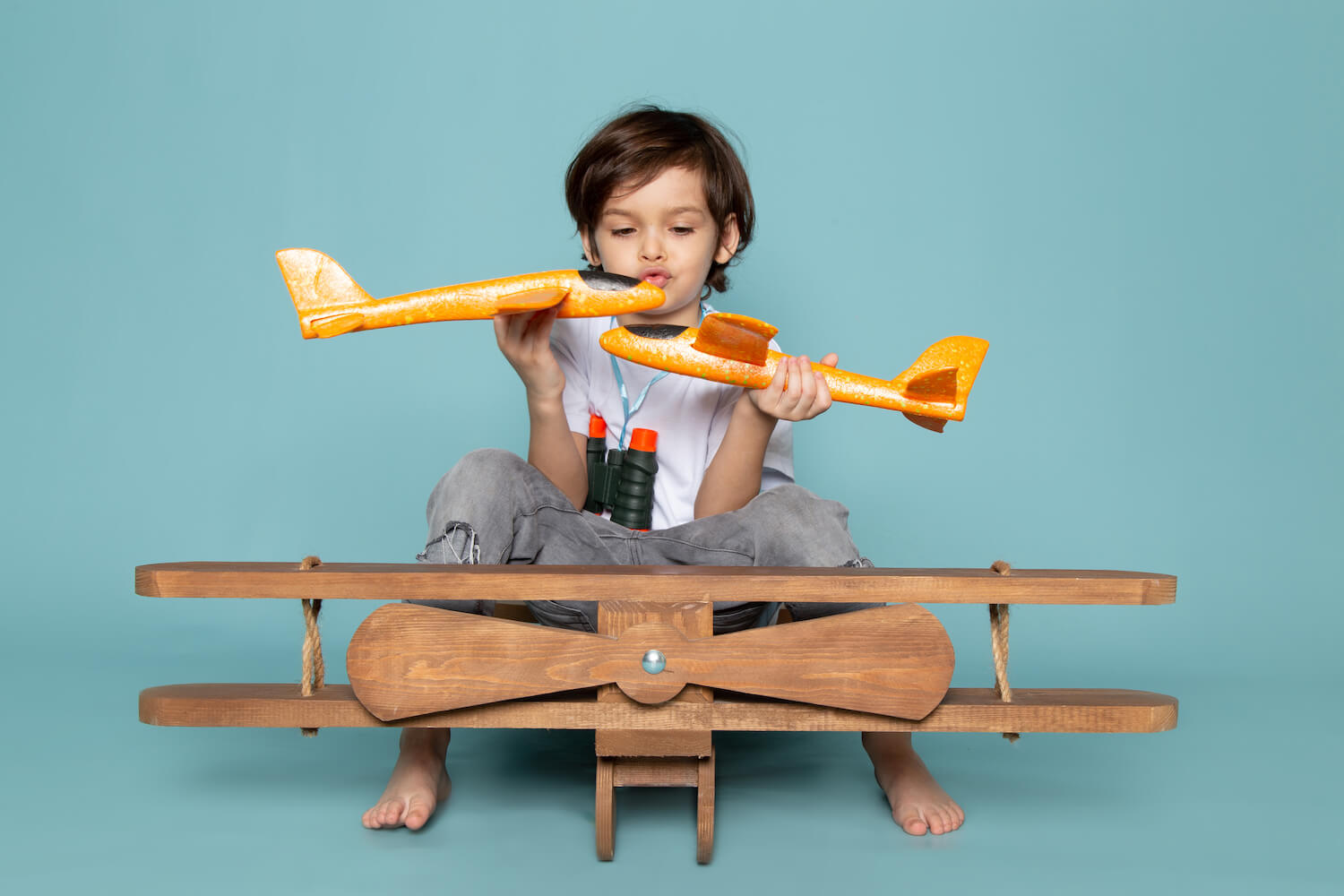 It's yet again that time of year – holiday shopping! You probably have some knowledge of finding the finest Christmas presents for babies at this point, but buying Christmas gifts for kids is a different story.
Are you overwhelmed by the plethora of toys available? To maintain the holiday spirit alive, we've completed the research for you and compiled a list of the best Christmas presents for children.
In This Article
How to Buy Christmas Gifts For Kids?
Choosing the perfect Christmas gifts for kids will no longer require preparing a lengthy list and double-checking it. Get ready to put an end to your shopping dilemmas. Your youngsters too will have no issue deciding what they want to see under the tree this Christmas because we're here to help. You can now finally rest and be your merry, joyful self. Keep reading.
Let Us Help You With Buying Christmas Gifts For Kids
These sections provide you with the information for purchasing a gift or two that your children will like without going overboard. They still can give you a wish list of gifts they desire, allowing them to make specific requests.
Limiting the number of presents you get your kids may seem strange at first, but consider it as a method to be more mindful of your expenditures and practice excellent spending habits for the family members.
In the end, it should have no bearing on your vacation customs. Instead, it will benefit them since you will place a greater emphasis on the quality of the presents rather than the number.
Here are some holiday gift suggestions for children.
1. Something That They Desire
This is a present that your kid selects, and it is most likely the largest present they will get. You might encourage your child to create a list of holiday gift ideas as they become older so you know what to buy.
Younger kids will most likely desire a unique toy. You might look for an appropriate one online. Older kids can request a new bicycle or a smartphone.
If you have many children, you may even buy a larger collective present if they all desire the same product.
2. Something to Wear on the Holidays
This purchase might be as basic as your baby daughter's dress. It may be a good pair of shoes for your kid.
You may offer your child a gift voucher from their favourite retailer if they prefer to choose their clothes.
3. Something They Require
This item can be chosen by your kid or you, depending on the age group. You can easily guess what your youngster needs if you pay close attention to them.
Consider the following suggestions:
Your youngster might need a new coat or jacket.
A musical instrument to learn at school.
The possibilities are unlimited, and the thing you select does not have to be costly.
4. Something to Read
If your youngster enjoys reading, this choice will help you give them two presents for the cost of one.
If you have a kid, a set of kids' books would be a good choice and If your child is older, you might want to choose books by their favourite writers.
The plugin is free to use, and it even allows you to check prices to discover a decent bargain and stretch your Christmas budget further.
What to Get For Your Kids on Festive Occasions?
So, what are the finest Christmas gifts for this in-between period that will delight and amuse, as well as help with development? We've found the answer for you. The best Christmas presents for young boys and girls range from musical devices and bathing items to giftable membership packages, or other fun and out-of-the-box items.
1. Shaved Ice-Making Machine
With a shaved ice-making machine, your kids can produce shaved ice, popsicles, snowballs, slushies, and cocktails for the adults! It's washable, fits beneath your kitchen cupboard, and produces the most delectable cold treats.
2. Lullaby Book Gift Set
Books make great Christmas gifts for kids of different ages, but they're especially appropriate for a child with a rapidly increasing vocabulary. This beautiful lullaby includes a charming sugarplum fairy who swings her magic to spread seasonal happiness in this customized tale. Even better, this set comes with a cuddly polar bear for your child to love.
3. Multi-Purpose Learning Bots
Among the most important toys of this year, learning bots mix the thrill of a robot with the pleasure of building toys and learning.
It's a combination of a plush toy, a popping toy, and three options.
4. Fun and Adventurous Base Camp Sets
This collection is swiftly running out, and it's easy to see why. It is truly beautiful and has strong miniatures with an activity campsite. It has blazing lava stones, explosive eruptions which cause earthquakes in the earth, and extremely cold vapours.
5. Convertible Kick Scooter
Kick scooters are an excellent initial step for children trying to ride a scooter. It may be ridden like a cross between a bike and a scooter, or it can be driven standing up. The rear wheels may be split apart to make it more like a tricycle, making it a very simple ride for children.
Its innovative design allows individuals to develop with the scooter while saving money for parents.
6. Battery-Powered Bumper Car
Get out of their way since your child wants to put you in their bumper vehicle which is really slow and highly cushioned. This rechargeable battery-powered bumper vehicle has a top speed of one m.p.h and is operated by two remote controls on either side of your child. Once you let your kid out, ensure their safety harness is tight.
7. Digital Camera and Printers
Remember how much fun a Polaroid camera was? Suppose if you could have seen those pictures beforehand? This is the same thing, except it's more child-friendly.
There are game-changer products now in the printing industry. They have all of the standard capabilities of a simple digital camera, as well as the capability to compose photographs. Your children will have a blast being their goofy little selves.
8. Activity Tracker For Kids
It might be difficult to persuade your child to get away from the devices and outside during the colder months. The activity trackers for children will assist you in setting fitness goals for your child, teaching them how to read time and even tracking their quality of sleep, which you can examine through an app.
9. Smartwatches For Kids
Even if they aren't mature enough for an expensive smartwatch, an age-appropriate wristwatch is an informative Christmas present for children that they will love.
It has a calendar, timer, notes, reminders, alarm clock, and is equipped with two built cameras for taking hilarious photographs/videos with pals, along with plenty of games to keep them occupied.
10. Classic Retro Toys
Put your hand up if you had or wished to ever own a toy with a screen and pegs to create art as a youngster. When you watch your children play with this iconic toy, you'll get the same feelings.
A few big improvements have been made to this retro toy. Your child will spend several hours making new glittering creations with a larger and clearer screen and more studs.
11. Tile Structure Sets
Tile structure sets are lovely, and they're always a great present. However, when you give them for the holidays, that's even more spectacular. It's made up of 19 large parts that come together to form a scene that seems like it came straight from the pages of the beloved children's book.
12. Ball Pits
Look no farther than a ball pit when looking for Christmas presents for children that they'll use regularly. Some are made of organic cloth and a subtle colour palette, you get to pick the ball colours! So it won't seem out of style in your living space.
Get Them Something Fun Yet Meaningful
It's great to indulge kids, but there's a price to pay. This permits some extravagance but also encourages concentrated spending.
This allows you to purchase quality presents for your kids while still teaching them the value of not being excessively materialistic. That's an important life lesson they'll remember for a long time.
Read Also: Christmas Activities: Make the Best Holidays for Kids