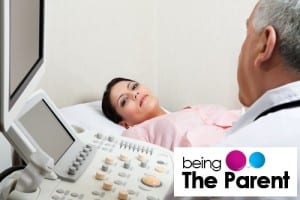 Before you jump to the conclusion that you are infertile let us understand what infertility is. Infertility of a woman is the inability of getting pregnant after about an year of unprotected sex with the male partner. The reasons behind infertility are many. It is not always because of you or your partner. Infertility is affected by many factors like age, life style, hormonal problems etc. It is always recommended to consult a doctor before jumping to conclusions. The doctor will give you detailed information and test will help you find out, what exactly is lacking in your efforts. Its then only you have to consider taking medications for infertility.
Infertility in women can be caused by many reasons. Anatomical reasons and hormonal reasons should be analysed with a doctor. If your infertility is because of anatomical reasons like damage of fallopian tubes, cervical conditions of cervical canal, abnormal anatomy of the uterus etc. ; a small surgical process or intrauterine insemination can help you to get pregnant. If your infertility is caused by hormonal problems it can be easily detected by using basal body temperature charts, ovulation predictor kits, and blood tests to detect hormonal levels. If your condition needs medical treatment the doctor may suggest you to take medications to treat infertility.
The medications commonly used for treatment of infertility help you stimulate ovulation. These medications are taken in courses of time periods to boost your changes of ovulation and hence getting pregnant. Clomiphene or Clomiphene Citrate is a medication most commonly suggested to women's. It is taken orally by mouth. By consumption of this medication your body generates more hormones that lead to maturation of eggs in the ovaries. The chance of multiple pregnancies by taking this medication is 10%. A women on this medication of Clomiphene or Clomiphene Citrate is suggested other advanced fertility treatment, if only she fails to get pregnant after taking Clomiphene for six menstrual cycles continuously.
The other advanced fertility treatment is Gronadotrophins and Human Chorionic Gonadotrophin (hCG). These are the hormones that are injected directly to stimulate eggs to grow in the ovaries which help in ovulation. This medication is only suggested if the prior medication of Clomiphene is found to be ineffective. While this treatment of Gronadotrophins, health care providers monitor the size of developing eggs by transvaginal ultrasound. Blood tests are conducted regularly to check ovarian level of estrogen in your body. The chance of multiple births is 30% higher in this treatment.
In some cases the cause of infertility is because of high levels of the hormone prolactin. Certain medications, kidney diseases or thyroid problems can cause high level of prolactin hormone that causes hindrance in ovulation. This can be treated with Bromocriptine or Cabergoline. These medications help to level the prolactin hormone in body. Once the level of prolactin hormone is normal the chances of ovulation are increased simultaneously. The consumption and treatment of these medications should always be followed according to the guidelines given by doctor. One should inquire as much as he can about the side effects if any, chances of multiple pregnancies, dosage methods etc. to their doctor and then only accept the treatment.