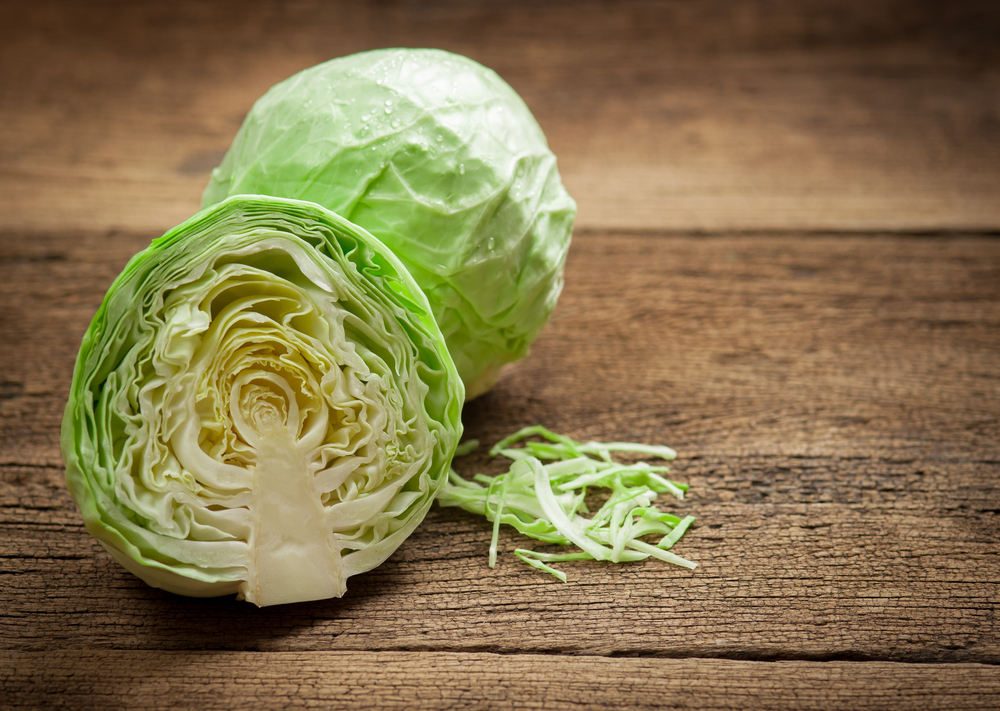 As soon as your baby is ready for solids, we know how much you can struggle with regards to what to feed your baby. While there's plethora of the things to give and things not to, there're a few exceptional veggies which will serve wonders for your little one.
Cabbage! Yes, while adults intake it while dieting, it can be just the reverse for babies. It is not an ordinary food; on the other hand it is a super food which is highly beneficial for your baby.
Read on to find out more.
Cabbage For Babies:
Cabbage can be an amazing veggie for babies. It will not only serve variety in your baby's diet, it also has nutritional values to add to the chart. It is rich in vitamin K and various other nutritional values. Vitamin K in cabbage will not deplete while cooking and hence very beneficial for the growing baby.
Nutritional Value Of Cabbage:
75 gms of cabbage contains
| | |
| --- | --- |
| Calories | 17 |
| Protein | 1gm |
| Vitamin K | 81.5 micro grams |
| Folate | 22 micrograms |
| Carbohydrate | 4 grams |
| Vitamin C | 30% -35% of daily required |
| Antioxidants | |
| Magnesium | 11 milligrams |
It also contain some quantity of calcium, potassium, and vitamin B 6
When Can I Start To Give Cabbage To My Baby?
Your baby can start eat cabbage ones he or she turns 8 months. It's better to give your baby pureed cabbage before he or she masters in chewing and swallowing food. This way, you can avoid the chance of choking hazard.
Giving Red Cabbage To Your Child:
Cabbage and red cabbage has almost same qualities. But red cabbage surely wins the race. It has more vitamin C than Orange, can you believe it!? Including red cabbage in your baby's diet will surely prove more wholesome.
Green Cabbage Vs Red Cabbage For Your Child:
While both the cabbages have robust nutritional values, red cabbage is a bit above. It has more amounts of Vitamin C, A and is rich in Iron.
When it comes to green cabbage, it surely has an upper hand in case of Vitamin K.Hence both the cabbage types can be included in your baby's diet for healthier growth.
Health Benefits Of Red Cabbage:
Here's how red cabbage can prove to be a super food for your toddler –
Boosting the Immunity: Red cabbage has decent amount of iron, which helps in boosting immunity in your baby. You can give red cabbage juice to your baby, or even red cabbage puree can work well.
Protects Guts: The amounts of fibre present in red cabbage make it a gut friendly food. It will ease out the constipation and keep your baby smiling.
Better Healing: Red cabbage can boost immunity levels, and improve the haemoglobin levels of your baby; which will ultimately lead to better and faster healing.
Strengthening Bones: Cabbage promotes bone growth. The nutrients and minerals present in red cabbage help in the strengthening your babies bones.
Other Benefits Of Cabbages For Babies:
Cabbage will never disappoint you. It never runs out of benefits! Here're a couple of more benefits cabbage has in store for your baby-
Good For Digestion: The amount of fibre and sulphur present in cabbage kill the unwanted bacteria in the guts; thus, improving your baby's digestion.
Prevents Cancer: Researches prove that consuming cruciferous vegetables lowers the risk of cancer. While we know you haven't even thought that far, but it is always better to be prepared!
Detoxifies Body:It is very important to detoxify one's body. Be it an adult or a baby. A detoxified body means a healthy body! Bid toxins goodbye from your baby's body.
Keeps Heart Healthy:The high polyphenol content in cabbage helps reduce the gas, and inflammation in your baby. Hence, a healthy, hearty, happy baby!
Cabbage For Babies – Side Effects To Watch Out For:
Everything has a good and bad to it. While cabbage can be a super food for your baby; here're a few side effects to watch out for.
Contains Nitrates: Cabbage contains a lot nitrate. This can affect the haemoglobin levels in your baby. Hence, should be fed wisely.
Can Cause Intestinal Gas Issues: Cabbage is one of the top rated foods that induce gas issues. Gas issues can make your baby cranky.
Choking Hazard: Because of its appearance and texture (it is crunchy and chewy), cabbage can choke your baby. Cook it well. It is advised to give in puree form to your baby.
Low On Calories And Fats: The reason why adults include it in their food while dieting is because it has low levels of calories. Your baby might need more of that for a healthy growth!
Can Cause Diarrhoea: Giving uncooked cabbage to your baby can result in diarrhoea. Also, since it eases digestion, if given in larger amounts to a baby, it might back fire!
What All Should Be Keep In Mind While Preparing Cabbage For Babies?
Here are some points that you should keep in mind while giving cabbage for your baby:
When it comes to giving cabbage to baby always remember overfeeding can increase the chances of side effects.
Avoid using the large rib in the centre of the cabbage while preparing cabbage for your baby.
Add little cumin or fennel while preparing cabbage to bring down the chances of gas formation.
Use organic cabbage to avoid the risk of pesticides and herbicides.
Never overcook cabbage. Overcooking bring about the sulphurous odour which is often associated with cabbage.
Healthy Cabbage recipes for Babies:
Here's amazing and easy to make cabbage recipes to your baby. Hush the fuss away!
1. Apple and cabbage puree:
Take an apple and boil it. Once boiled, peel of the skin. At the same time, wash the cabbage thoroughly and boil it. Once the leaves are soggy take it out of the water. Put the apple and cabbage in a mixer and grind well. The puree is ready to serve.
2. Carrot and Cabbage Puree:
Take a carrot, wash and dice it, then boil. Repeat the same with cabbage. Once boiled, toss them into a food processor. Once the desired consistency is achieved, it is ready to serve. You can also add castor sugar to it, in order to cast out the plain taste.
These easy to make recipes will help you introduce cabbage to your baby with ease.
We hope you find this useful.