For women expecting to be pregnant and couples going through their fertility treatments, a missed period is a sign of hope. For those that are not planning to have a baby or have other life-plans, a missed period leads to anxiety and worrying about the future. Sure, a missed period is an indication of pregnancy. But it is not a 100 percent guarantee of the same.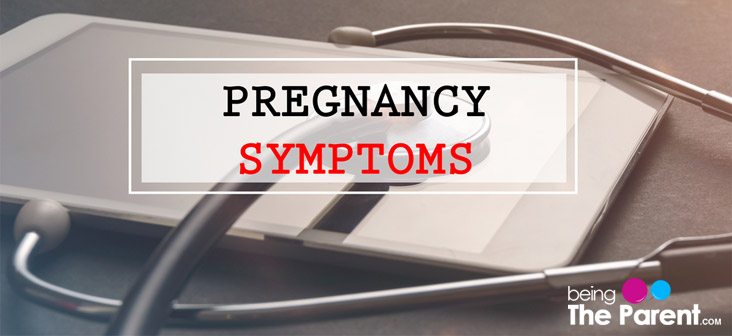 For all the nervousness, a missed period could mean that you may have mentioned an incorrect date of your previous menstrual cycle. It could also indicate a possibility of a hormonal imbalance in your body. Changes in your diet, weight or intake of certain medicines could also lead to a missed or delayed period. Stress and physical exertion could also lead to a delayed period and could have absolutely nothing to do with pregnancy.
But there are sure signs of pregnancy after the first missed period that one should watch out for. These are clear indications of pregnancy, of course, to be ascertained by follow-up tests.
How Soon Can You See Pregnancy Symptoms?
But before we dive into the symptoms that you should look out for after a missed period, let us do some groundwork. Pregnancy symptoms can be experienced much before you miss your period. In fact, some women experience pregnancy symptoms in the first week of conception itself. Symptoms appearing this early is quite uncommon, but not unheard of. A rise in your basal body temperature is one of the early symptoms of pregnancy.
8 Common First-Month Pregnancy Symptoms After Missed Period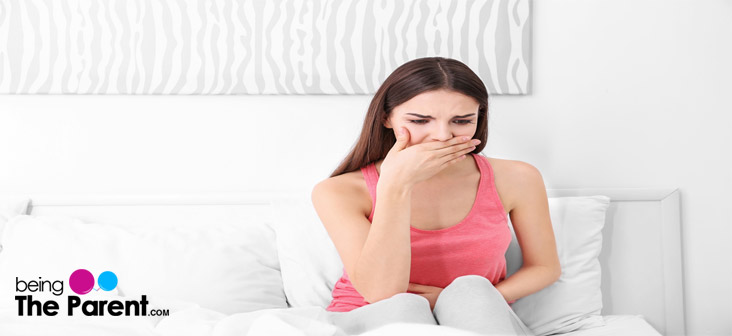 All these symptoms put together, or considered individually, should make you raise your eyebrows and question your status – pregnant or not. Taking the pregnancy test soon will help you ascertain the status, emphatically. A visit to your gynecologist will further cement this!
First-Month Pregnancy Diet
Once you have confirmed the status, you will need to take care of yourself. This includes being cautious about your diet. Your first month diet should include folate-rich foods, Vitamin B6, fruits, meats, iron-rich foods, and foods rich in natural sugars. You may want to steer clear of foods the induce contractions, seafood, soft cheeses, and junk and packaged foods. To know more read: Foods To Eat And Avoid During Your First Month Of Pregnancy
1-Month Pregnant Belly
The first month of pregnancy is one of the busiest time during gestation starting with conception and then implantation. By the end of the 1st month, there will be development in the yolk sac, amniotic sac, and umbilical cord. At this stage, the embryo will be about 2mm in length. However, you won't any noticeable changes to your 1-month pregnant belly.
During the first month of your pregnancy, the only sign that you're pregnant is usually a missed period. You won't see any changes in your belly just yet. The uterus which is normally located behind the bladder will remain there until around 5-6 weeks' of pregnancy. After this, it moves upwards and forwards.
Recognizing the early signs of pregnancy can help you and your partner prepare better and give yourselves time to read and know some basics about pregnancy before your doctor introduces these facts to you.