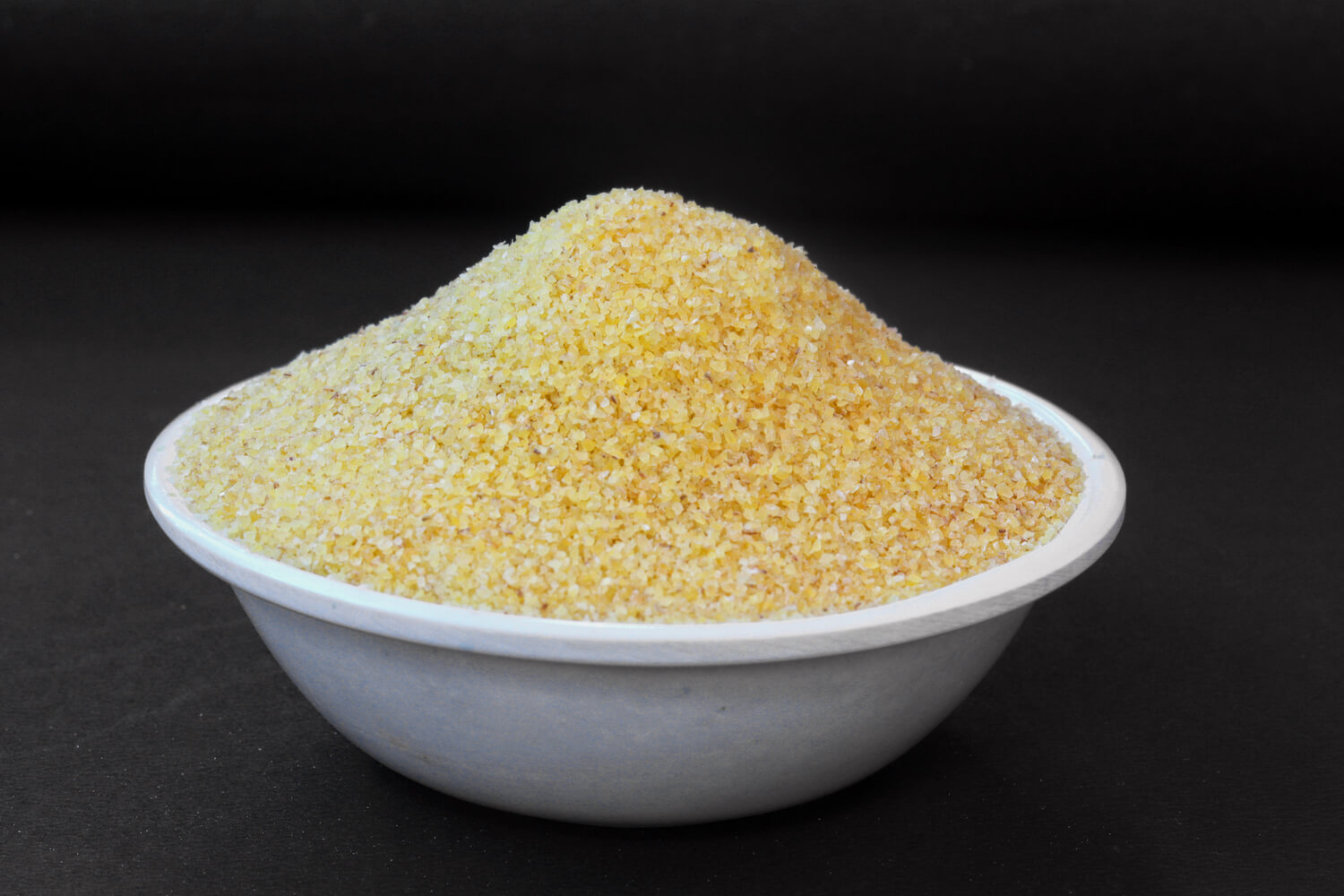 The consumption of a nutritive-rich diet affects the development of the brain of the unborn baby. It helps maintain healthy birth weight and reduce birth deformities. A healthy and happy mother will also have a healthy baby. Pregnancy is both a cherishing and a challenging one. A major part of having a nutritious diet is to include all food groups. This article discusses the pros and cons of having semolina during pregnancy.
With respect to diet, a pregnant woman can go crazy as there is a never-ending list of things that should be done as well as the ones that should not be. Everybody starts to load you with wise bits of advice, some of which are true while others could be a myth as well. Suji or semolina is a traditional ingredient that finds a place in many Indian recipes.
In This Article
What is Semolina?
Semolina refers to a thin yet granular flour that is made from durum wheat. This is widely used for the preparation of pasta as well as many other dishes. In India, we combine milk and sugar to prepare a sweet dessert. Suji is much darker and with a shiny golden color than other types of flour. It has an aromatic flavor and traces its origin to the Middle East. However, is easily available in all parts of the world.
Nutritional Value of Semolina
Semolina is rich in many nutritive qualities and is a source of fiber, vitamin B complex, vitamin E, has no acid fats, has low levels of both sodium as well as cholesterol, and even has some minerals as well.
What are the Benefits of Eating Semolina During Pregnancy?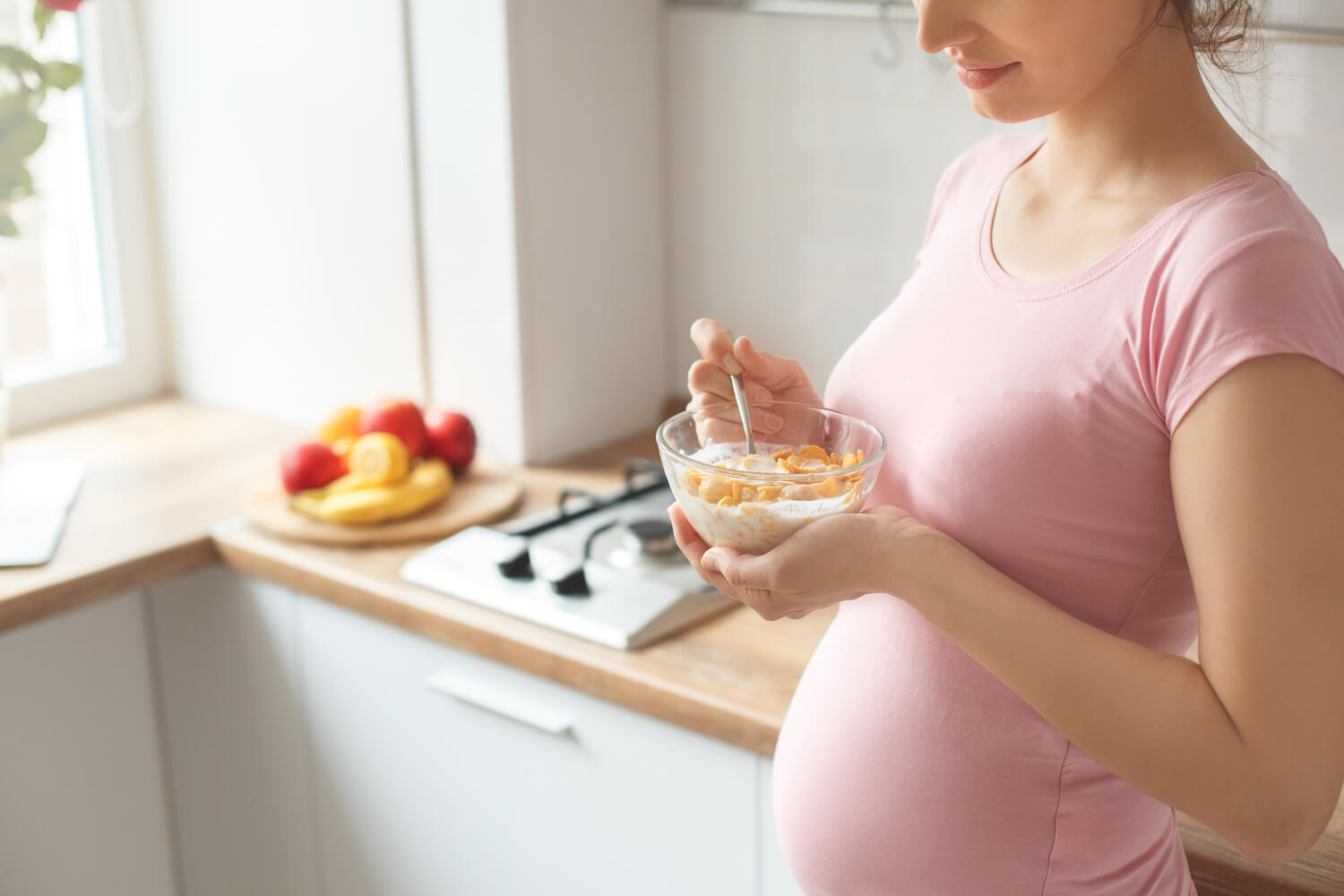 Following are 12 amazing benefits of consuming semolina during pregnancy:
1. Keeps You Full For a Longer Time
Since semolina is made from durum wheat, it keeps your stomach feeling fuller for a long period of time. This helps to keep the weight gain under control and helps in shedding excess fat. Fiber also helps you avoid cravings, a problem that is quite common when you are pregnant.
2. Prevents Anemia
Rich in iron content, (1 cup of semolina provides 8% of the recommended daily amount of iron!) It helps in boosting blood circulation and prevents anemia. Low hemoglobin levels are common during pregnancy and pregnant women must concentrate on having an iron-rich diet at all times.
3. Boosts Your Energy Level
Semolina is an excellent source of carbohydrates and releases energy slowly and gradually. Pregnant women who lead an active lifestyle can depend on this as an energy-giving food.
4. Helps to Control Gestational Diabetes
Consumption of semolina helps to lower the blood sugar level. Semolina or suji has a low Glycemic index. This means suji releases sugar slowly into the blood, thereby, avoiding a sudden hike in blood sugar levels. If you are diabetic, you can talk to your doctor and include this ingredient in your diet plan.
5. Boosts Immunity
Semolina has a good content of selenium, which is an important antioxidant. Antioxidants help to prevent the oxidation of cell membranes. This oxidation process paves the way for several health issues and infections. Therefore, consuming semolina during pregnancy helps to make the immune system strong.
6. Increases Bone Density
Semolina is a considerable source of calcium as well as magnesium that keeps the bones dense and strong. Maintaining bone health during pregnancy is important to avoid the risk of osteoporosis in the future.
7. Good for the Nervous System
Semolina has good levels of zinc and magnesium, which is crucial for the development of the nervous system of the baby in the womb.
8. Enhance the Overall Health of The Mother
Not only does semolina contain fiber, Vitamin B-complex, and Vitamin E, it is also low in sodium and cholesterol levels. All these factors smooth the progress of the pregnancy to some extent.
9. Improves Heart Health
Intake of semolina is also good for the heart, as it helps in the prevention of heart-related issues. It is low in cholesterol level and beneficial in improving the cardiovascular health of the expecting mother.
10. Facilitate Bowel Movements
Being excellent with fiber, suji helps in the digestion process and smoothens bowel movement. It is quite important during pregnancy because constipation is a common issue among expecting mothers.
11. Rich in Folate
Taking one cup of semolina each day will provide about three-quarters of your daily folate needs. Known also as folic acid, folate is a B vitamin. As it helps to prevent neural abnormalities such as spina bifida, folate is essential for your baby's health during pregnancy.
Note**In addition to eating foods rich in folate, pregnant women are advised to take 400 micrograms of folic acid every day.
12. Rich in Protein.
Proteins are found in each and every cell of our body. The brain and other tissues and organs of a baby require protein in order to grow properly. Protein is also essential for the growth of breast and uterine tissue during pregnancy. ‌ Semolina is high in protein, that too without the saturated fat that meat has.
When Should I Avoid Semolina During Pregnancy?
Irrespective of its amazing  health benefits, it should not be included in a pregnancy die:
If You Have a Wheat Allergy:
You should avoid semolina in case you are sensitive to wheat consumption as it can lead to nausea, asthmatic conditions, stomach cramps, etc.
If You Have Celiac Disease:
Avoid Sooji if you have celiac disease as it can lead to abdominal pain, constipation, etc.
If You Are Sensitive to Gluten:
Semolina is not advisable for those who have a gluten intolerance as it can lead to depression, hyperactivity, or bad attention span.
What are the Allergic Signs of Semolina During Pregnancy?
Semolina is a good choice due to its aromatic taste and color with health benefits as well. Yet it can even lead to allergies and the signs of this allergy are as follows:
Stomach Upset
Rashes
Inflammation
Pimples
Skin Irritation
What are the Disadvantages of Semolina During Pregnancy?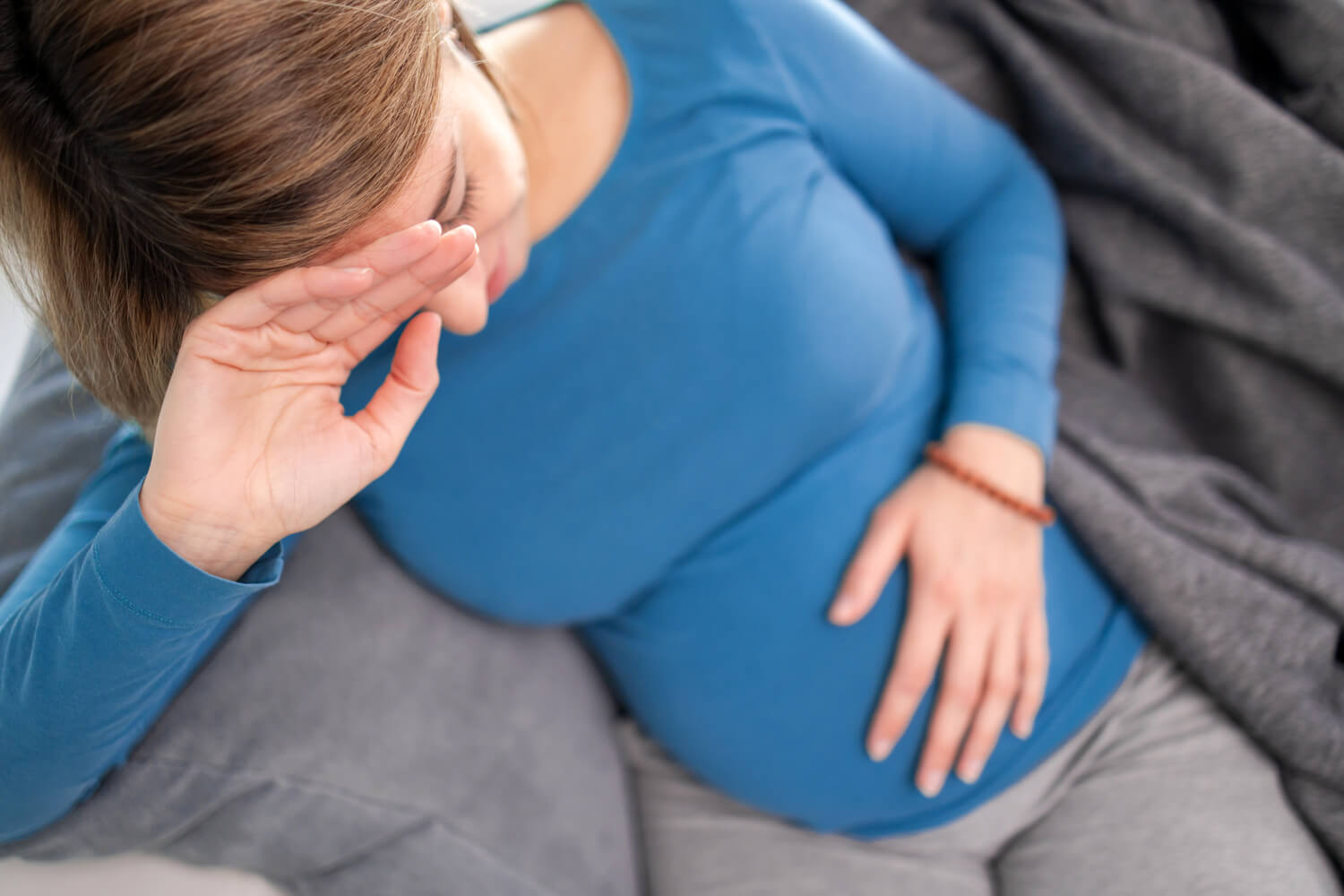 Following are some of the disadvantages of including semolina in your pregnancy diet:
Acts as Calcium Invader
Semolina is an excellent source of calcium. At the same time, it even acts as a calcium invader and does not let calcium enter the bloodstream. The phytin phosphorus in semolina that acts as a calcium invader by binding calcium and preventing it from getting into the bloodstream.
Rich in Gluten
Semolina is very rich in gluten and many people have an intolerance toward it leading to other diseases. Therefore, it is unsafe for expecting mothers who have gluten allergies.
Risk of Allergy
If an expecting mother has a wheat allergy, eating semolina can cause severe allergic reactions.
How to Incorporate Semolina Flour in Pregnancy Diet?
Semolina flour can be incorporated into the pregnancy diet in the following ways:
1. Use It Instead of White Flour
Being high in gluten content, semolina is more elastic and stretchy and, at the same time, firmer than normal white flour. Therefore, it is perfect for pasta making. Semolina flour, when used in pasta, also holds its shape better.
2. Use It to Thicken Soups and Stew
Thicken soups, stews, and gravies with semolina flour. Unlike all-purpose flour, semolina flour doesn't form lumps, for the reason that the level of wheat gluten is high.
3. Use It Instead of All-Purpose Flour
Replace the all-purpose flour in your recipe with an equal amount of semolina flour. The end result will be better due to the high gluten content of semolina flour.
Easy to Prepare Semolina Recipes for an Expecting Mother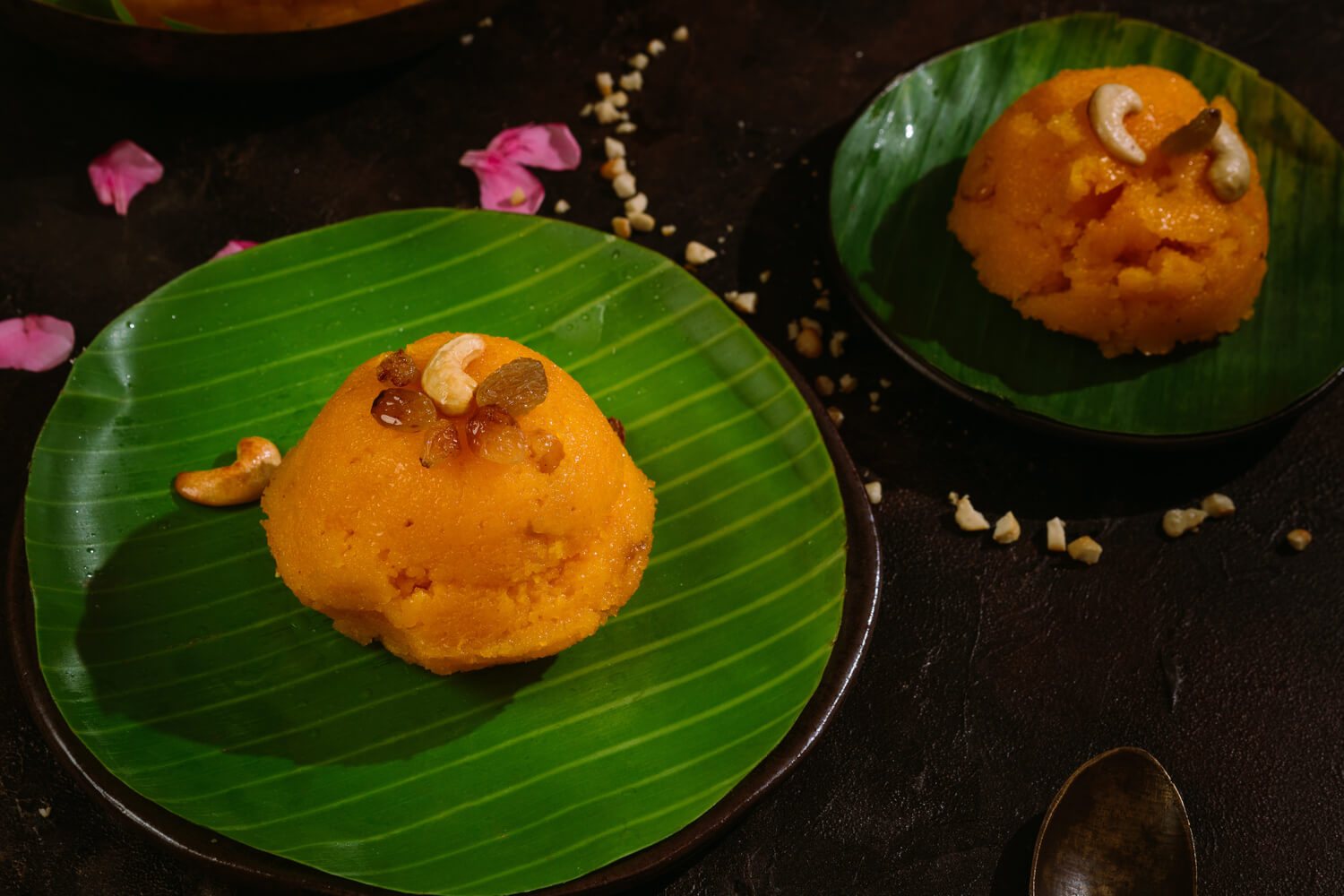 Find out some yummy Semolina recipes to try during pregnancy:
1. Sooji Mango Kesari
Take 1 mango and peel it. Cut it into pieces and deseed.
Blend mango pieces in a mixer till it becomes a smooth consistency.
Melt a tablespoon of ghee in a pan, add 10 halved and chopped cashew nuts, and roast them on low heat till crisp and brown, being cautious not to burn them.
Remove the cashew nuts from the pan and set them aside.
Now in the same pan, heat ¼ cup ghee and roast 1 cup semolina till it is lightly roasted. Remove from the pan and set aside to cool.
Place 5 cups of water in a pan and let it come to a boil.
Add ½ cup of sugar and let it boil for about a minute.
Now add roasted semolina and keep stirring to ensure that no lumps are formed.
Add the mango pulp to the sooji sheera and mix gently.
Cook for seven minutes.
Turn off the gas and garnish with 10 halved cashew nuts and a few drops of ghee.
2. Rava Kesari Bhath (Sooji Halwa Recipe)
Boil 2 cups water, 1 cup milk, ¾ cup sugar, 2 saffron strands, and 1 teaspoon cardamom powder in a pan and stir till sugar dissolves. Simmer the mixture on a low flame
In another pan, heat 3 tbsp of oil on low heat, add 1 cup Sooji (Semolina/ Rava), and roast till it becomes golden in color. Be careful to not let it burn.
Stir the hot liquid mixture prepared earlier into the roasted semolina.
Stir the mixture till it thickens.
Take another pan and add 1 tablespoon of oil to which 10 cashew nuts are added until it gets golden and 2 tablespoons of raisins are added.
Take it off the heat and add to the sooji halwa.
3. Sooji Kheer
Boil 2 cups water, ¾ cup sugar, 2 saffron strands, and 1 teaspoon cardamom powder in a pan and stir till sugar dissolves.
Simmer the liquid mixture on another stove.
Heat 3 tbsp of oil on low heat, add 1 cup Sooji (Semolina/ Rava) and roast till it becomes golden in color, not letting it burn.
Stir the hot liquid mixture prepared earlier into the roasted semolina.
Stir the mixture till it thickens and then add 1 cup of milk.
In another pan, heat 1 tablespoon of oil, add 10 cashew nuts and fry until golden brown. Add 2 tablespoons of raisins, fry for a minute, and set aside.
Add them to the sooji halwa.
Semolina is beneficial for pregnant women and it is an excellent source of vitamins, proteins, and minerals with no cholesterol as it is good for the heart as well as the blood vessels. Expectant mothers must have semolina in moderation as an excess of it can harm the mother as well as the baby.
FAQ's
1. Is Semolina Gluten-Free?
No, in fact, it is the opposite. Semolina is very rich in gluten. If you are sensitive to gluten, you need to avoid or reduce semolina intake, especially when pregnant.
2. Can Semolina Help me Control Weight Gain During Pregnancy?
Yes, it can. Semolina takes time to digest and keeps you fuller for longer. It is also low in calories, thus aiding in weight management.
3. Is Semolina Healthier Than Other Flours?
Semolina is rich in iron, calcium, and antioxidants. It also releases energy slowly. This makes it a healthier option when compared to Maida, wheat, and a few other flours.
4. Is Sooji Pasta a Healthy Choice While Pregnant?
Sooji is healthier than whole wheat and many other flours. When pregnant and craving pasta, semolina could in fact be a healthy choice. It has many nutrients that can be beneficial during pregnancy.