None of us like to be disheartened when we are trying to put on our favorite dress and our body just doesn't seem to fit into it. Those flabby arms, bulging belly and love handles are not a pretty sight to see in the mirror! When you set to search tips and ways to get fit and slip into those curvy dresses, you might have often come across lemon water with honey as a top remedy for weight loss. There are plenty of people who swear by drinking lemon water with honey for weight loss. Have you ever wondered if drinking this mix would really help in weight loss? Read on to find out.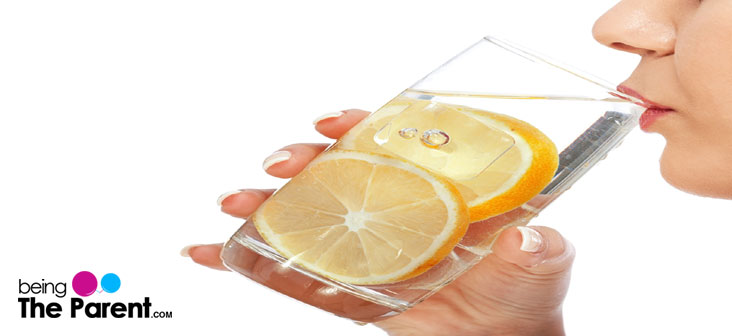 Will Drinking Lemon Water With Honey Help You Lose Belly Fat?
A concoction of warm water with honey and lemon is a traditional and a popular practice in India
Having water is the best thing to keep you hydrated. Many of our body functions use water to run. Drinking a large amount of water in the morning helps to revive the body giving a kick to boost the metabolic rate
Lemon is an excellent source of fiber pectin that makes you feel full for a longer duration thus keeping hunger pangs at bay
Vitamin C in lemon water helps to trigger a certain chemical reactions which helps to break down the body fat and utilize it as energy
Honey on the other hand, is loaded with rich vitamins, minerals and other amino acids
Apart from speeding up body's metabolism, honey has an excellent stabilizing property which helps in regulating blood sugar level and improves digestion which in turn assists in calorie burning
Mixing up warm water with lemon and honey (along with a pinch of black salt for added taste) and consuming it first thing in the morning is known to keep calories under check and at the same time detoxify the body of all the toxins
What Does Hot Water And Lemon Do For You?
A lemon honey warm water mix does more good to you than just aiding in burning fat. Let's find out what are the other pros of drinking honey with lemon water
10 Benefits of Sipping Lemon Water Every Morning
Helps in Digestion: Lemon water removes the undesirable toxins from the body. It expels the liver to create more bile and digestive juices that help in digestion. Lemons contain great amount of vitamins and minerals that help discharge off the toxins present in the digestive tract
Purifies your system: Lemon has natural diuretic properties. The citrus extract in lemons amplifies compound capacity so having lemon water maximizes the enzyme function and helps in purification
Gives a boost to your immune system: Lemon water gives the much needed boost to your immune system and keeps the infections at bay. Lemons are significantly rich in vitamin C, which is awesome for keeping cold away. They are also great source of potassium, which invigorates mind and nerve work. Potassium likewise controls pulse. Lemons additionally lessen the measure of mucus created by the body
Balances pH levels: Lemon water helps to balance the pH levels in the body as lemons are a one of the most alkalizing substance for the body. While lemons and lemon juice are known to be acidic but they have an alkaline effect on your body
Clears skin: The vitamin C in the lemon water diminishes wrinkles and flaws and it battles free radical harm. Vitamin C is essential for sound shining skin while its antacid nature executes a few sorts of microbes known to bring about skin break out. The amount of vitamin C present in lemon revives the skin from inside
Energizes you and enhances your mood: Lemon is one of those limited substances that contain more negative charged particles, giving your body more vitality when it enters the digestive tract. The aroma of lemon likewise has mood uplifting and stimulating properties
Encourages healing process: Vitamin C that is present in a huge amount in lemons, advances wound remedy and is a fundamental supplement in the upkeep of sound bones, ligaments and connective soft tissues in the body
Refreshes the breath: Other than fresher breath, lemon water is well-known to diminish tooth agony and gingivitis. To get best results, it is advisable to brush the teeth first and then follow it with a drink of lemon water
Keeps the lymph structure hydrated: A regular drink of warm water mixed with honey and lemon juice works wonders for the immune system by keeping it hydrated and replacing fluids that are lost by your body when your body is deprived of sufficient water
Helps to promote weight loss: The most important of all benefits, lemons are again a great source of a high fiber ingredient known as pectin, which is effective in battling hunger desires and thus aid in weight loss. Researches have proved that those who follow a diet rich in alkaline, in fact tend to lose weight much faster
How to Make Lemon Water?
Ingredients:
1/2 lemon
1 tbsp. honey
1/4 cup cold water
1/3 cup boiling water
Method:
In a glass, squeeze lemon juice with lemon reamer and dispose off seeds if any. Add water and honey, stir and drink while still warm.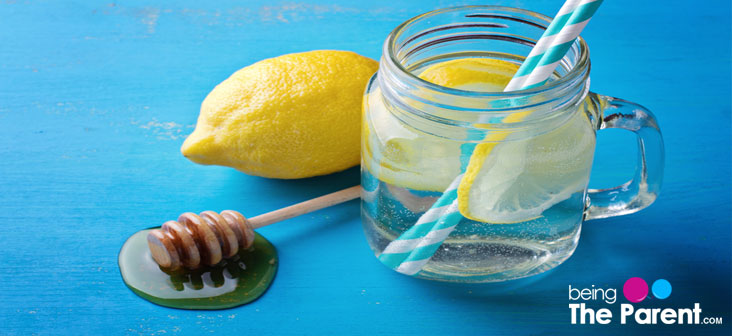 What Else Can You Drink To Lose Weight Fast?
Apart from having lemon water there are a few must haves to lose weight fast. Some of them are:
Green Tea: If you drink around 3-5 cups of green tea daily then in all probability you'll be burning 35-to-43% more fat .The caffeine content in green tea increases your fat burning metabolism. The diuretic properties in green tea helps to flush out excess water weight
Ice cold water: A glass of ice cold water can help to get rid of around 100 calories daily. Sipping on ice cold water can speed up the calorie burning process in your body as to bring the ice cold water to the desired body temperature, your body needs to work. Consuming good amount of water a little before eating the meals certainly makes you binge less on food and hence help to shed off the kilos quicker. Water aids your liver for burning off fat. Drinking water flushes out extra water weight
Coffee: The caffeine content in coffee helps to suppresses your appetite and boost your metabolism. The caffeine provides extra energy during those fat burning workout sessions thus making you work harder and longer enabling you to lose weight faster. But remember to restrict your intake to 1-to-2 cups per day and avoid it completely if you are breastfeeding your baby
Slim Milk: Milk is a rich source of calcium and studies have proven that including more milk in your daily diet regime can help to shed off those extra flab. Calcium moderates calcitriol hormone that actually makes you flabbier. By getting rid of calcitriol from your body, it can make fat breakdown much easier. Calcium quashes your craving thereby stopping you from putting on weight and instead helping you to drop more weight because you will eventually be eating less
Whey protein: Whey is perhaps the most effective dietary strategy to aid weight loss because it contains thermogenic which burns the maximum calories after you eat it. Whey protein helps you release a lot of cholecystokinin (CCK) which is an appetite suppressing hormone. Whey protein may regulate blood sugar and insulin for less fat storage & faster fat burning
Yogurt smoothies: The thick smoothie reduces your appetite since like milk even yogurt is highly rich in calcium. When yogurt is added to your diet, it enables the body to lose around 60% more fat and around 80 % belly fat. This is because calcium helps to burn fat on one hand and on the other hand limit the quantity of fat that your body can produce
Vegetable juice: Drinking a glass of vegetable juice before your meals may help to lose calories remarkably. Vegetable juices play an important role in any weight loss regime. You can make a visit to your nutritionist/dietician to know which juices will work the best for you
Conclusion
If you are trying to lose your post pregnancy weight or looking at weight loss in general, honey and lemon can activate weight loss, but it's not a magic potion for taking away those extra pounds. Completely depending on this concoction is not something you should do if you are aiming to lose weight. Any weight loss program is successful only when supplemented by a healthy diet and regular workout. But, if you do not witness any change in weight over a period of time it is best to check with a doctor or a nutritionist without any delay.