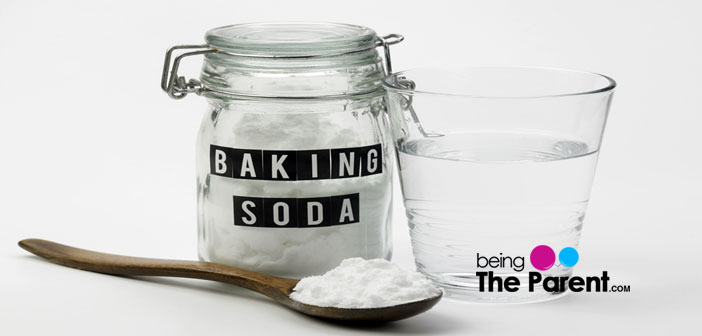 Pregnancy is a time when unexpected things happen. You are always anxious if your symptoms are normal, whether you eating right, whether you are doing the right exercises and so much more. Among other things, you are curious all through nine months is to know if you are carrying a girl or a boy. Because sex determination is a legal offense in India, the curiosity is all the more high. Usually elders or other experienced people are able to gauge the sex of the child from the look of the bump itself and many old wives tales run in various geographies. However, we all know well to ignore these, or atleast take them in a light way. But it is true that there are several DIY methods that could break the secret for you. It is not very clear whether these methods are 100% accurate, but what's the harm in trying? After all, unless you are too sensitive or emotional, it is not a bad idea to test them to see whether it comes true in your case.
What Is The Baking Soda Gender Test?
The Baking soda gender test is a very simple test and takes no more than a few minutes to complete. All you need is a clean bowl (one that has been unused) and fresh baking soda (preferably not one that was bought months before and is in the refrigerator), few drops of first relieved and undiluted urine (for most pregnancy tests, this is mandatory and crucial). Science has it that the HCG hormone is released by the placenta of women who are expecting. This circulates in the body and traces of it are present in both the urine and blood.
Baking Soda Gender Test Directions
All tests, either to confirm pregnancy or the gender of the fetus rely on the urine sample completely. And the sample should not be taken at any time of the day. It should be the first, unrelieved sample collected early in the morning. Here's what you need to do:
In a clean, dry bowl, add 1 or 2 tablespoons of baking soda- baking soda can get stale quite quickly and lose the effect – so get a fresh box for the test
To this, add a few drops of your urine sample
Reading The Baking Soda Gender Test Result
The reaction is almost immediate. If the mixture fizzles like any carbonated soft drink, it is a boy. On the other hand, if there is no reaction at all, it is a girl. Calmed as yet?
Baking Soda Gender Test Accuracy
Many mothers wish to know the gender of the baby they are carrying so as to be able to set the nursery and do the shopping according. Though that may seem far fetched out, but the truth is many women have reported the test to be true. Simple, but quite a powerful test, this can be easily tried at home without incurring any additional expense. However, the success of these tests also depends on the ingredients. They must be used in proper proportions and must be fresh. Also, always keep it in mind that no test is completely accurate. So, don't get too carried away and start shopping too much or deciding on names for your baby right away. These tests are aimed to calm the restless mind and add some zing to your pregnancy. If you deliver a boy when you were actually expecting a girl, don't get disheartened. Keep your fingers crossed and wait with bated breath to receive your bundle of joy. Because there is no science backing this test up, keep up your curiosity for some more time and then you will know whether you should be recommending the test to someone else!
Why DIY Tests To Confirm Pregnancy And The Sex Of The Baby?
People in rural areas may not have access to good clinics. On the other hand, they may not be able to afford pregnancy test kits. Plus, sometimes before you officially announce to take a pregnancy test, you might want to be sure first. In situations such as these, these DIY tests come handy. Moreover, several decades ago, our grandmothers relied on these methods and even to this day, they vouch for these tests. In India, it is illegal to determine the sex of the fetus and doctors do not disclose the gender of the baby even to this day and therefore, many modern women have tried these to answer their curious minds. In many parts of our country female feticide is common to this day; therefore most women might want to keep away from trying out these tests. In other countries around the world, doctors disclose the gender of the baby if the parents wish to know, most likely during the 20th week ultrasound. Nevertheless, many women still try these tests to second what the doctors confirm.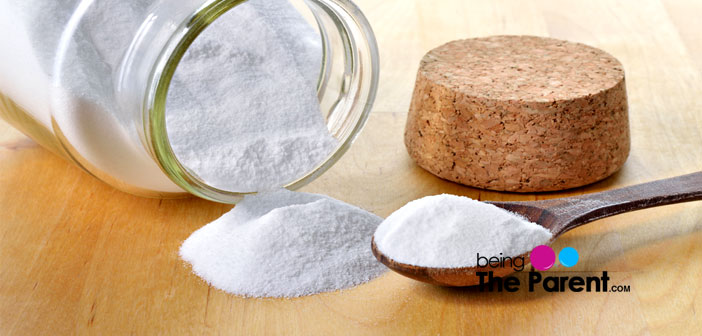 Homemade Pregnancy Test With Baking Soda
Baking soda is not only used to test the gender of the unborn baby, but also used for confirming the pregnancy within the privacy of your home. The accuracy of baking soda pregnancy test is as high as 70%, and you can do so easily without having to spend any money. All you need to do is add your urine sample, preferably the first urine of the day to a clean dish containing 2 tablespoons of baking soda. A fizzle indicates a baby is being formed inside of you, whereas no reaction implies that you are not pregnant. Easy peasy huh!
The cyberspace is filled with several tests that you can do from the comforts of your home and the get clear results.. The best thing about these tests is that they are easy to perform and the ingredients you need are readily available at home, almost always. The reliability, however, is the only factor in question. However, if curiosity gets the better of you, there is no harm in trying one of these tests; but of course, the final result will be known only at the end of nine months.