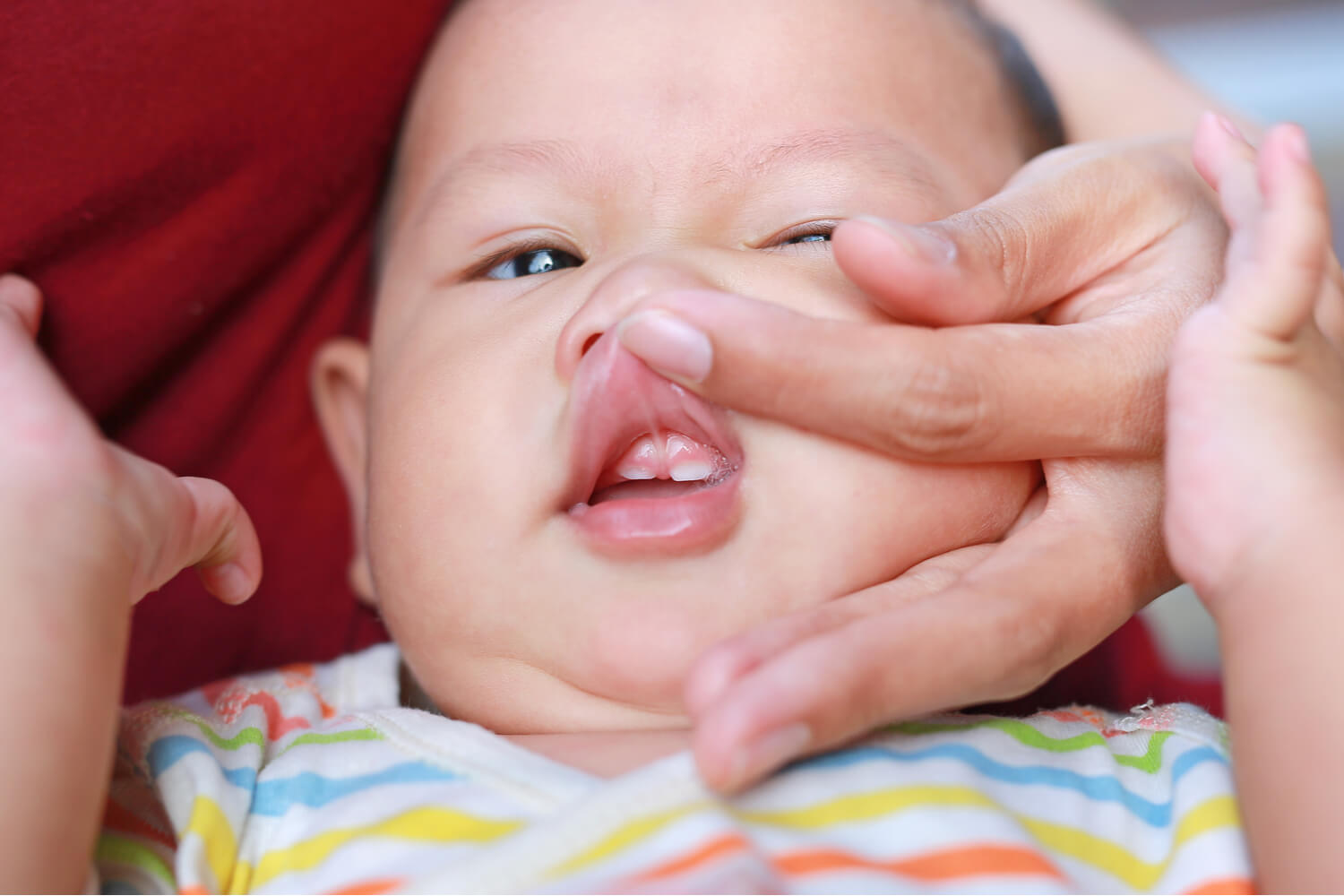 Lip tie mainly occurs when the labial frenulum gets tight. It will be pretty difficult for anyone to move the upper lip, especially babies. This can cause many problems, the prominent one being that the baby will not be able to breastfeed easily. In fact, the mothers may also have to endure issues like pain in the breasts, mastitis, etc because of lip ties in babies. Therefore, it becomes important for the parents to understand and find a solution to this problem.
Always remember, since the baby is feeding only on the mother's milk at this point in time, therefore, if your baby suffers from lip tie, then that might lead to breastfeeding issues, which will result in the unhealthy growth of your little one. This article will throw more light on the topic and also on how you can identify the symptoms and get them treated by a doctor.
In This Article
What is a Lip Tie in Babies?
Lip tie is one consideration when the membranes behind the upper lip are way too stiff or thick to allow the lip to move in a normal way. Such ties are available in various grades, based on which the babies might not breastfeed easily. Some conditions might allow the baby to breastfeed without any treatment for years.
Is Lip Tie in Babies a Cause to Worry?
Most of the time, a lip tie comes with a tongue-tie, where there will be a thick tissue band connecting the bottom of the baby's tongue to the mouth's floor. There might be tongue ties without lip ties, but the opposite won't happen. Severe cases make it difficult for babies to breastfeed. So, the babies might face it difficult to gain weight. A lip tie is not that big of a deal if your infant can gain weight according to age.
Causes of Lip Tie in Babies
There is hardly any reason behind its causes. Some babies are actually born with it. The condition of such lip ties will develop inside the womb. Some experts think that genetics might have something to do with it, but this is not a proven theory.
Does Lip Tie in Babies Mean it Will Have a Tongue Tie?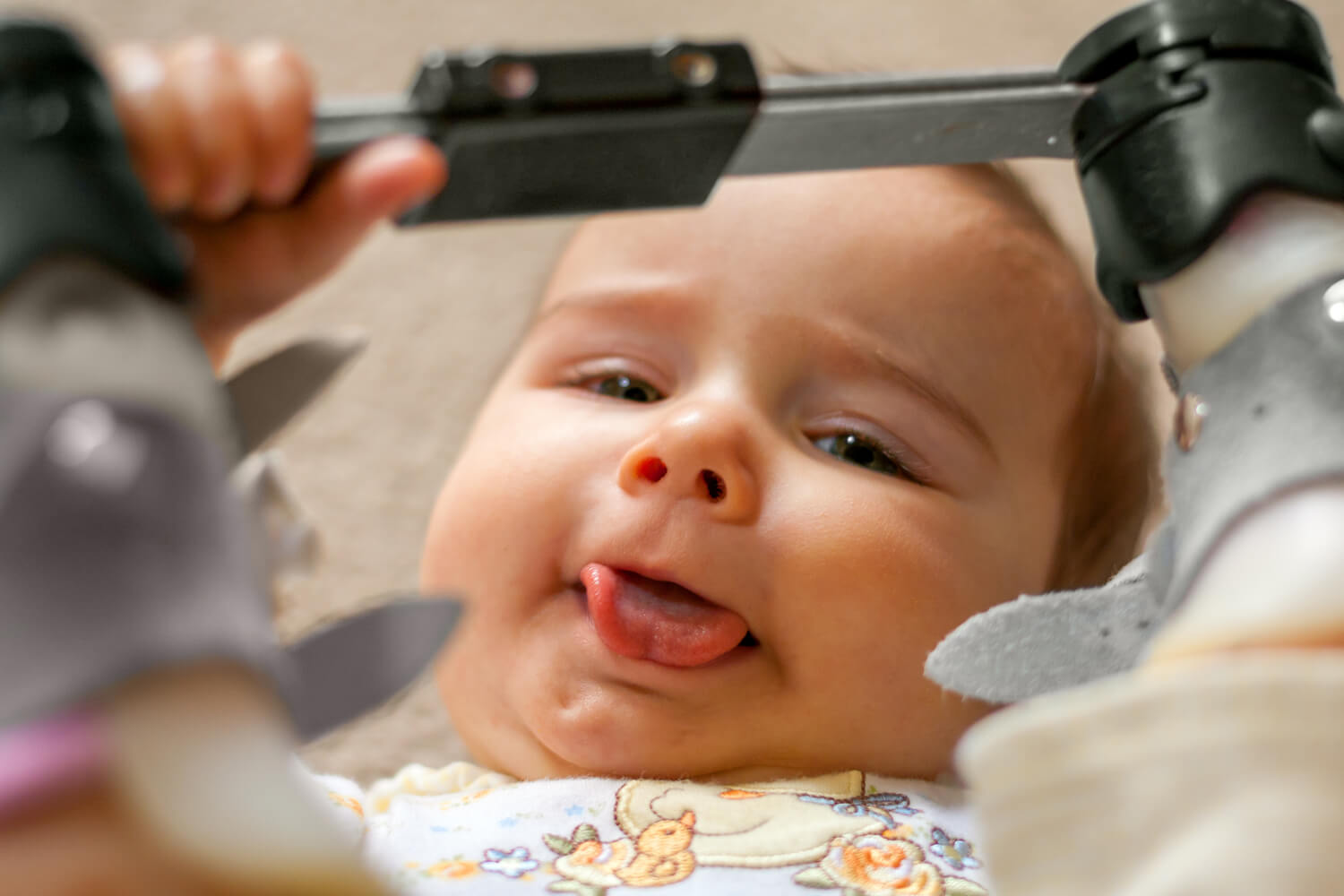 Yes. If your baby has a lip tie, then there is a sure shot chance that it will be tongue-tied as well, but the opposite won't happen all the time. But, there will be a grade difference, and it might or may not affect the weight gain and breastfeeding of babies.
Signs and Symptoms of Lip Tie in Babies
One of the most under-diagnosed conditions got to be lip tie. As the occurrence is not that common, most of the symptoms remain more or less similar to tongue-tie. That's where you need your instincts to work and take note of all the signs that your baby is showing. Some of the signs to jot down are:
Clicking sound while sucking on the nipple
The poor form of latching
Sucking out quite strongly to create a vacuum
Not enough milk transfer
Colicky
Too much weight loss or weight gain
Moving away from breast
Biting or chewing the nipple
Choking, coughing, or gulping while feeding
As a mother, you will feel some signs too. Those are:
White stripe across nipples
Change in the shape of nipples
Lower milk supply
Uncomfortable feeding sessions
What are the Types of Lip Tie in Infants?
The lip ties are mainly classified into various types. They deal with the level of severity mostly. Those classifications are:
Class 1 Lip Tie: Without any major attachment and quite rare among babies.
Class 2 Lip Tie: Lip ties attached to the gums primarily.
Class 3 Lip Tie: Ties attached to the area where the teeth might grow in the near future.
Class 4 Lip Tie: The most severe case where the ties are attached to the mouth's palate.
Depending on the classification, the baby may or may not face any issue during their growing time. But, if the condition is serious, apart from breastfeeding, there are some other problems that babies will suffer from.
What Problems do Babies With Lip Ties Face?
Even though it is not always visible, but babies might face severe issues if suffering from lip ties. But, if they are suffering from Class 3 lip ties, then there is nothing to worry about. You have to keep your eyes open for the signs and consult a pediatrician immediately. The babies might have to be fed in the cluster, and they might even struggle to latch onto the nipple. Some babies will be more colicky than others, and some can even struggle to gain some weight because of improper breastfeeding.
Can Lip Tie Affect Breastfeeding?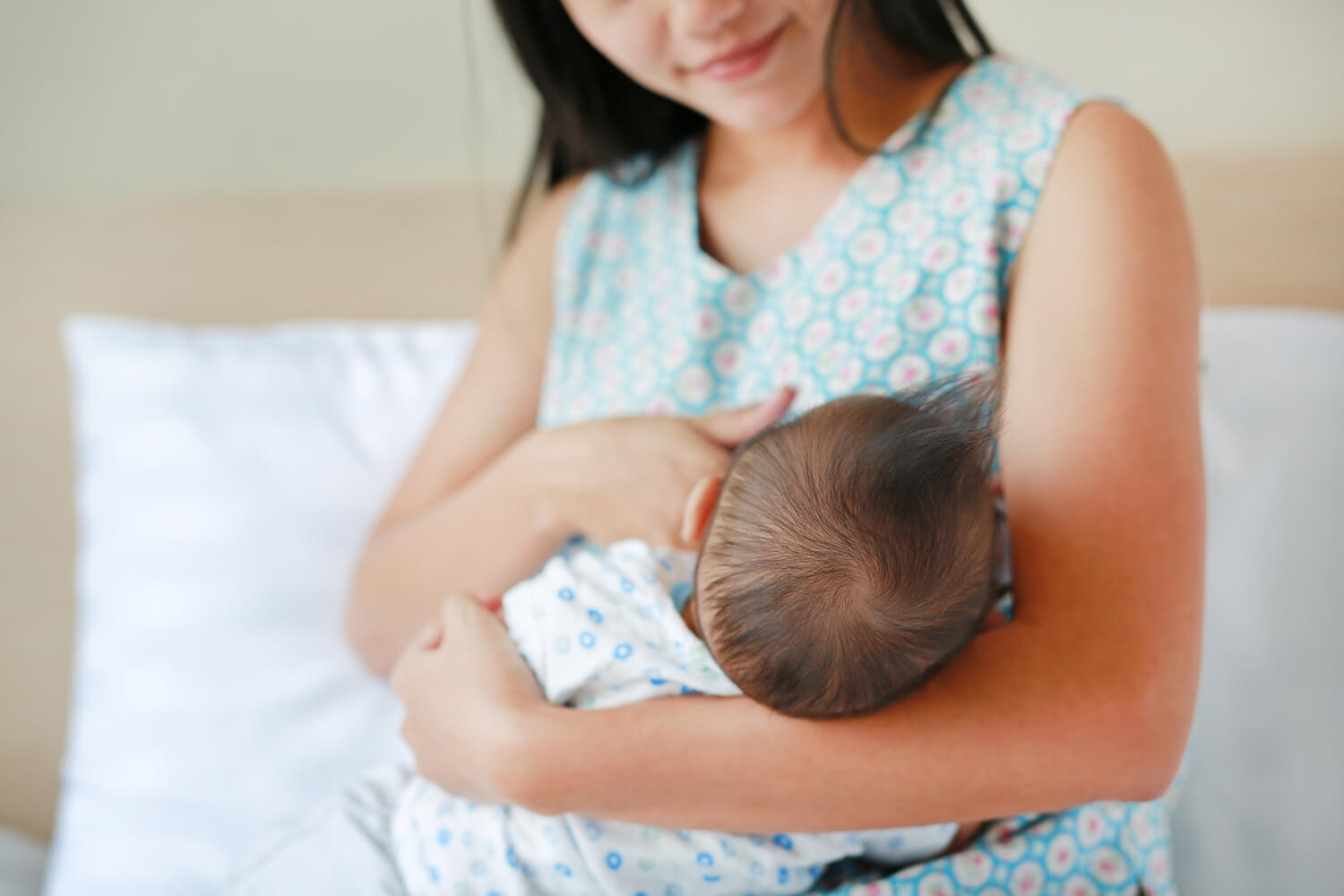 The issues that can occur due to lip ties will vary in most of the vases. In some instances, the mother might continue to feed without feeling any pain, and the baby will also gain weight with all proper nutrition. Then for the class 4 lip tie, breastfeeding will be a bit difficult as the baby fails to latch onto the nipple well. So, they won't get enough milk for proper bodily development.
Mothers might also try to feed frequently, but most of the new mothers will struggle to let babies latch onto the nipple well.
Some moms can feel the pain and soreness in their nipples because of these latching issues.
It is important to correct the latch either by revision, suck training, or by other methods, based on the cases.
Some of the experts can further state that bottle-feeding might not be the right solution to cover the breastfeeding issue. So, consulting a doctor is advisable.
Diagnosis of Lip Tie in Babies
Most doctors will diagnose lip ties depending on the physical exam. But the most proper option is a diagnosis by consulting a lactation specialist. Some parents might be asked to visit an orthodontist related to infant dentistry for diagnosing lip tie along with its severity level.
Treatment of Lip Tie in Babies
The treatment will vary based on the condition level. Doctors will also check if lip tie is affecting the baby's feeding condition. Most doctors advise against any major treatment for lip tie at an early stage in case the baby is normally breastfeeding.
In case this breastfeeding is affected, it is important to revise the lip tie, and it is done using lasers or scissors.
The treatments are followed by stretching exercises to prevent the lip tie from re-attaching.
Post-Treatment Care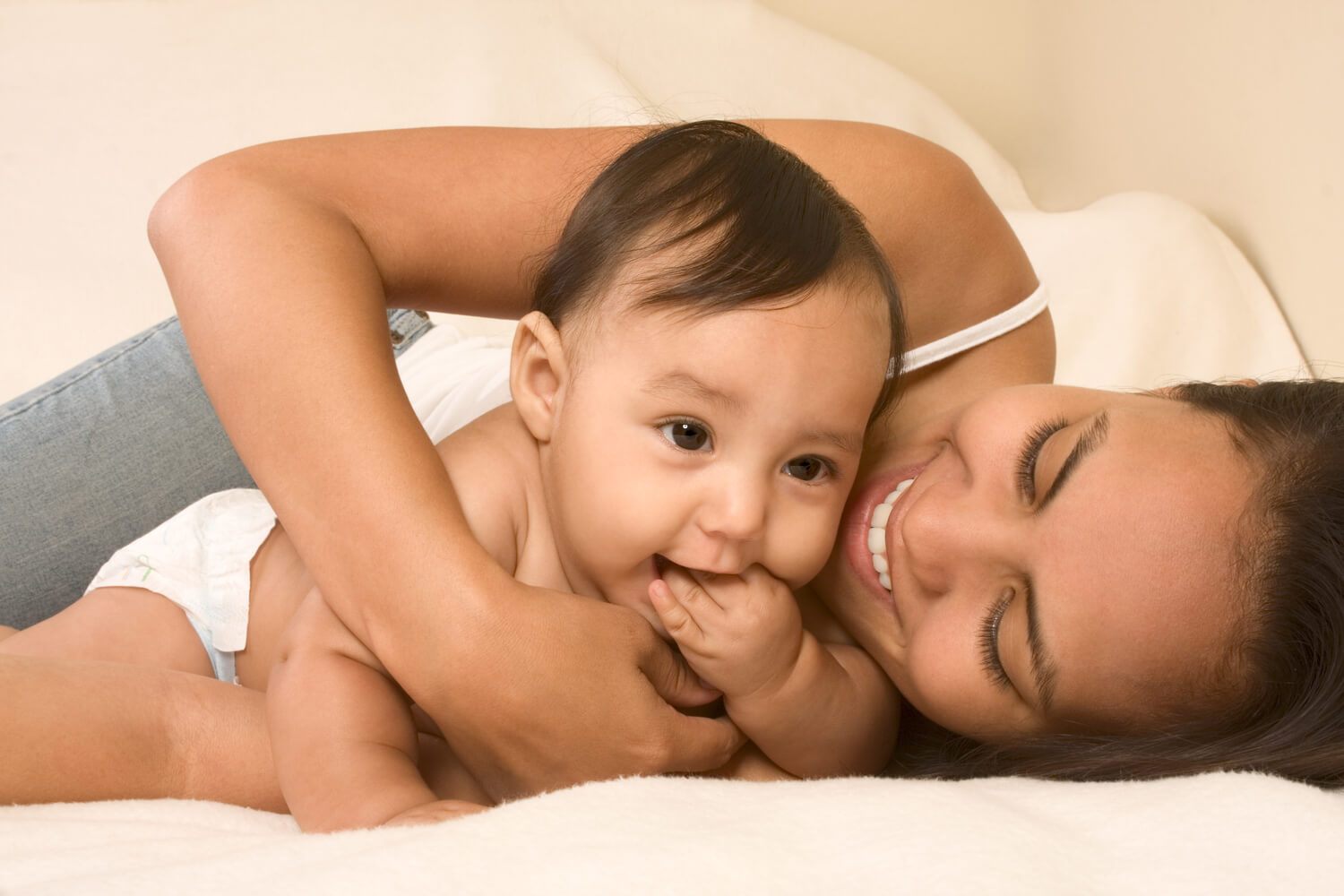 The infant has to focus on multiple oral exercises, which will reduce the pain level and heal the baby. There are some post-treatment care tips to follow here:
Opt for some suckle exercises and sucking techniques for the babies.
Always keep teething toys ready.
Use ice cubes for the affected areas.
If the pain becomes unbearable, you can consult a doctor.
Make sure to improve the skin-to-skin contact with little ones.
Breastfeed your baby once before the process starts and right after the process is over, immediately.
When to Consult a Doctor/ Lactation Consultant?
Whenever you notice any feeding issue, remember to take your baby to the pediatrician. Whether it is your first time or revised visit, keeping the doctor's number handy is always a clever call.
FAQ's
1. Can Lip-Tie Result in Tooth Decay?
Generally, lip-tie babies won't get proper oral care, and that might affect the incisors on either side.
2. Can Lip-Tie Result in Speech Issues?
Well, even though the possibility is pretty rare, but it is possible when the condition seems severe.
3. What Causes Lip Tie in Babies?
Lip tie takes place when the tissue behind the upper lip is way too tight or short, and that limits the movement of the upper lip.
4. How Common is it to Find Lip Tie in Babies?
It all depends on the class of lip tie that you are talking about. Class 1 is the rarest of them all, and Class 3 is the most common one.
Make sure to keep your doctor's contact details handy if you find any symptoms of lip tie in your little baby. Getting it treated ASAP is one way to improve your baby's health condition from the start.
Read Also: Cleft Lip In Babies