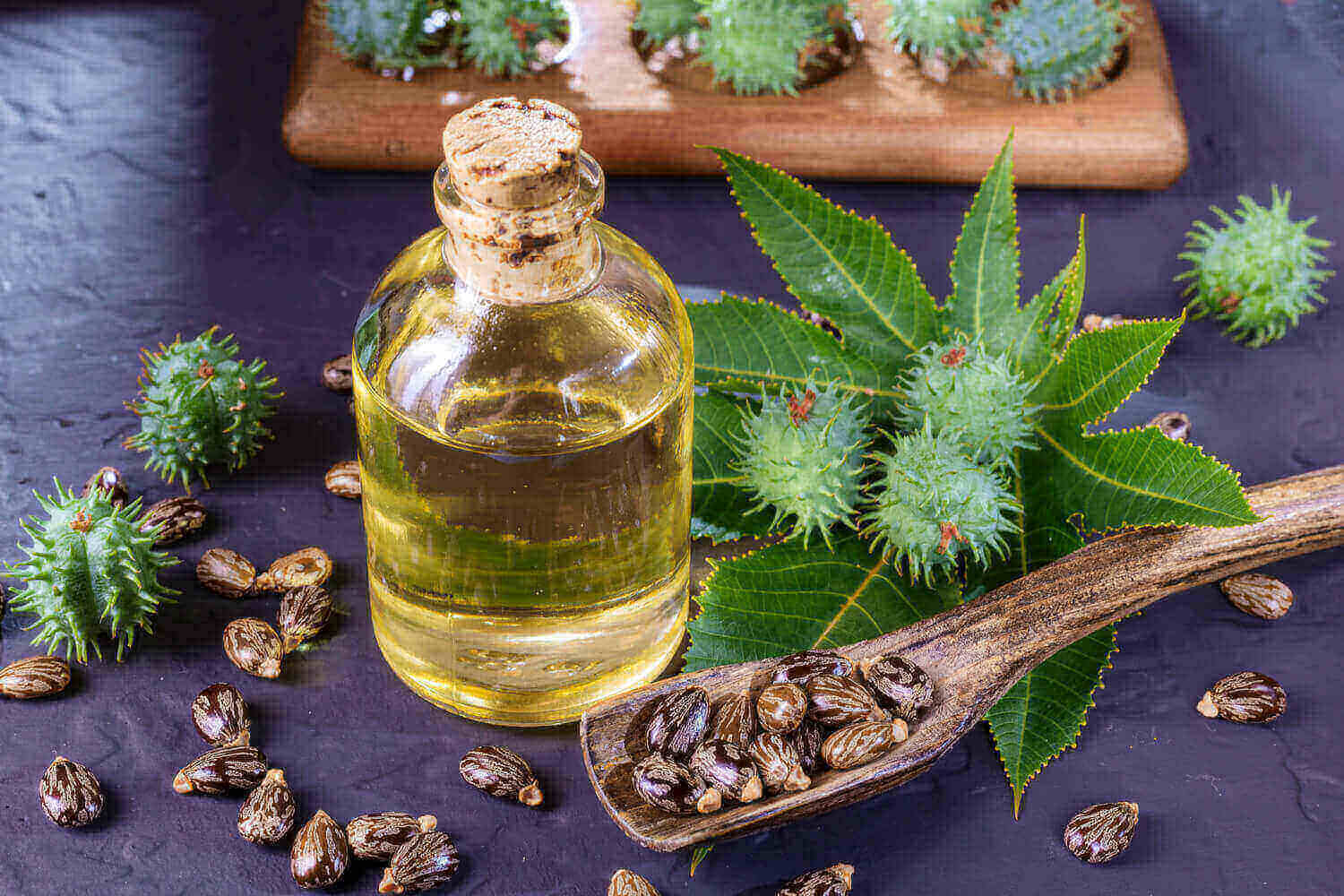 We all know that babies have extremely delicate skin and hence using random products on their skin is surely not a good idea. Using a random product on your munchkin's skin would not just make their skin rough, but can also lead to other skin-related issues such as rashes, dryness, or irritation to their skin.
Well, castor oil is an oil that comes with numerous health and skin-related benefits as it contains medicinal ingredients which not just protect your baby's skin but also keeps it nourished and moisturized. Castor oil is extremely safe for your baby's skin as it does not contain any kind of toxins which makes the skin unfit.
In This Article
Massage for Baby- Is it Beneficial?
Well, frequent massages are always beneficial for your baby as it makes them feel pampered and helps their muscles grow. Along with that, oils which you use to massage them also have various benefits which can prove to be beneficial in every manner. Castor oil is an oil that can be used as an essential oil for massaging your baby as it is fit to be used on a baby's sensitive skin. Not every oil can be used on the soft skin of a baby as it can lead to skin-related problems. As this blog post is dedicated to the mothers, we have included many other things which you need to know about castor oil before applying it to your baby's sensitive skin.
Now, let's discuss some properties of castor oil, beneficial for babies in everyday life.
Incredible Properties of Castor Oil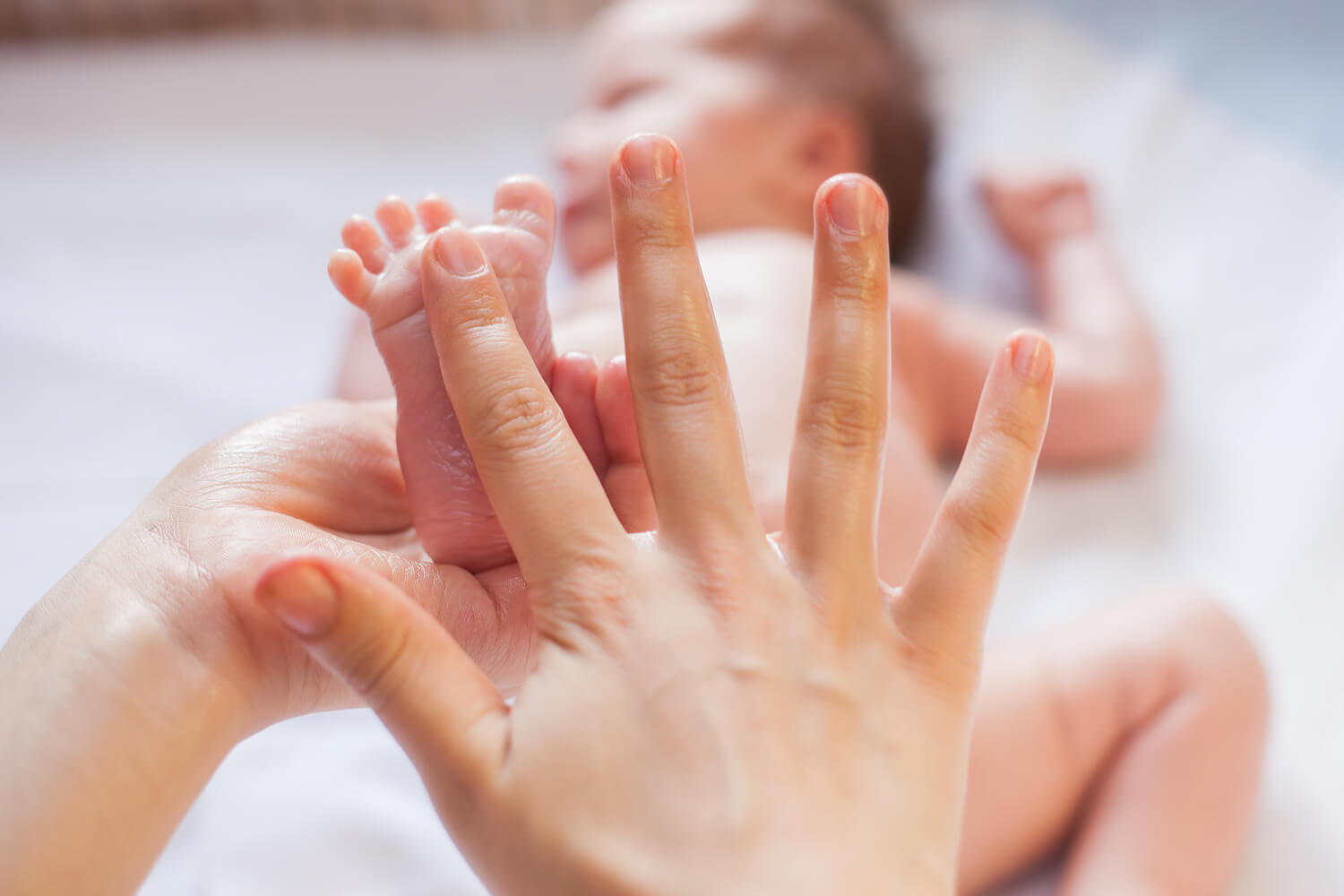 Before we begin discussing the properties of castor oil, we would like to make you aware that the properties listed below have relevance to using this oil for your baby as well.
Besides being an oil that is beneficial for the skin, castor oil is a good match to be used, if your baby is suffering from problems related to constipation or severe stomach ache. This is because castor oil is prepared using a fatty acid known as "Ricinoleic acid". This acid is an amazing supplement for many health-related issues.
Now let's discuss some properties of castor oil for babies:
1. Antibacterial Properties
Bacteria usually catch a newborn baby. To curb bacterial issues in babies, it's better if you include this in their diet. Even massaging them with the wonderful oil would work. This is because it is blended with many natural ingredients which act as neutralizing agents to bacteria making it a great curb for bacterial issues.
Another good advantage of using this oil on your baby's skin is that it forms a layer coating around their skin, which protects them from bacteria and hence a great remedy consisting of anti-bacterial properties.
2. Anti-Fungal Properties
Castor oil has an impressive property known as anti-inflammatory property as it contains a fatty acid known as "Ricinoleic acid", which not just heals an ongoing pain in babies but also helps them with instant relief from any kind of pain they must be suffering from.
This property of castor oil makes this oil the best fit to be used for your baby's growth. This is not enough, castor oil also helps your baby with instant relief from any kind of irritation they might be experiencing. This is because it is blended with moisturizing properties and hence the best oil for baby growth.
[Read : How To Massage A New Born Baby?]
Is Castor Oil Safe for Babies?
As discussed above, castor oil is safe to be used for your baby. Why? Because it contains many properties which make it the best fit for your baby's growth. Not just this, castor oil can also be used as an oil that is rich in moisturizing properties and hence keeps your little munchkin's skin growth in place.
Castor oil also helps your infant heal from any kind of irritation they might be suffering from. It also helps to mend the sensitive skin of your newborn baby.
Castor oil is a great solution found by many mothers for their baby's growth. Let's have a look at some of the benefits served by castor oil for babies.
[Read: 10 Wonderful Benefits Of Mustard Oil For Massaging Babies]
5 Wonderful Benefits of Castor Oil for Infants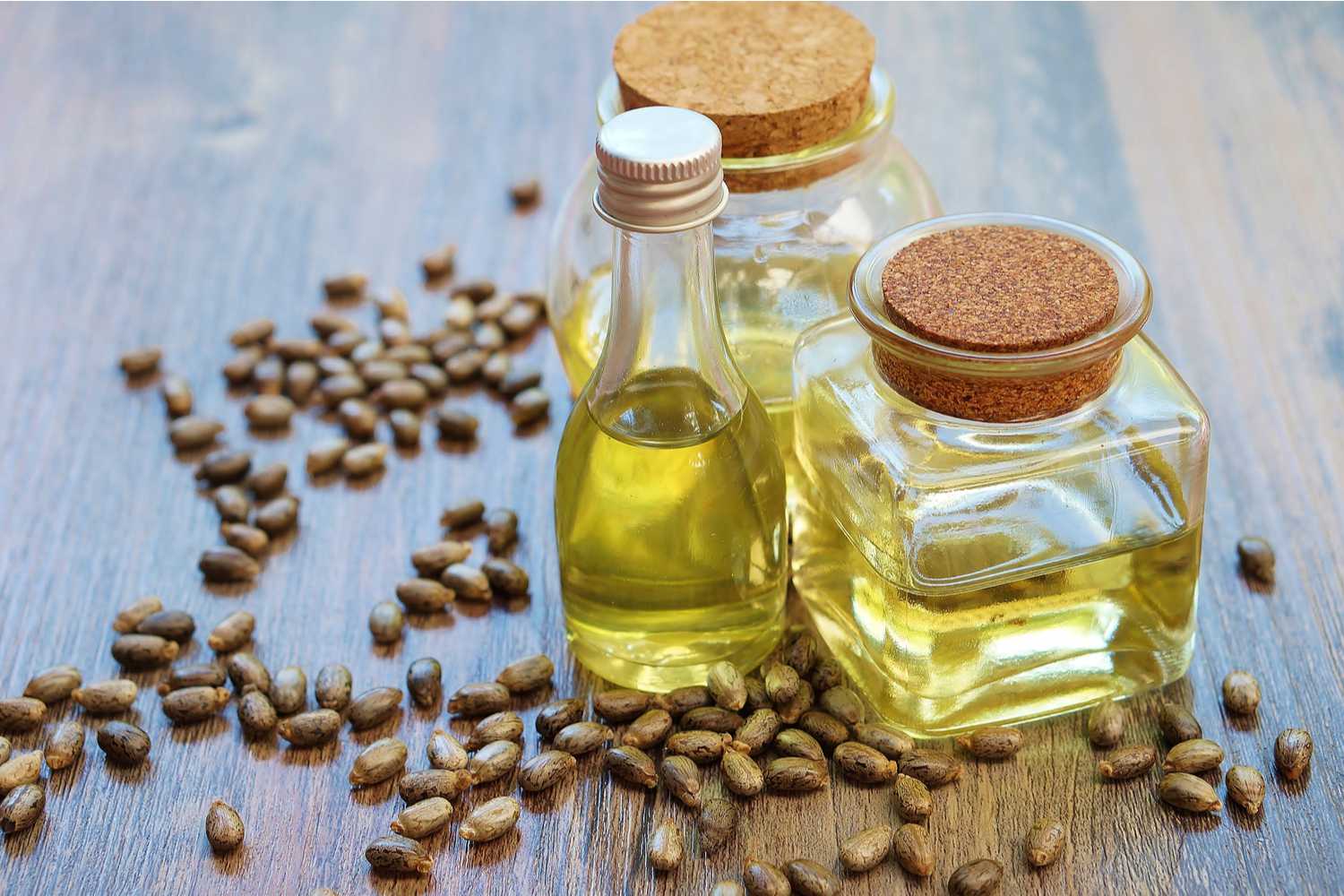 Castor oil benefits infants in amazing ways. Following are 5 amazing benefits of castor oil for babies.
1. Protects Them From Diaper Rash
Well, the sensitive skin of the babies often forms severe diaper rashes which are painful and hence cause your infant with problems such as crankiness or severe mood swings. Applying castor oil, after baths every day and then making them wear the diaper would be the ultimate solution to this problem.
2. Protects Baby's Skin From Severe Sunburns
When you go out in extremely hot weather, the sun catches off your little one's sensitive skin and causes sunburns which can lead to baby acne and redness to their skin. If this ever happens, you can simply apply castor oil to the affected area.
3. Strengthen the Hair Growth
Massaging your baby with castor oil daily will keep their hair follicles nourished. It also helps them with a promoted hair growth. Nourishing your baby is essential as early age is the age when all these things can be kept checked.
4. Gives Instant Relief to Tender Areas of Your Baby
We have already discussed above that castor oil has anti-inflammatory properties which mean, it keeps the tender areas of your infant checked. This includes relief from pains, irritation, and so on.
5. Clears the Access Blemishes From the Skin
New-born babies often develop warts on their skin which can be curbed with the help of castor oil. Now you must be thinking about how castor oil can be useful to treat warts? Well, if applied in the right manner, castor oil cures the sensitive skin of your infant. Just make sure you do not apply too much hot oil on their skin but warm oil and you will see its effective results.
Precautions to Take While Using Castor Oil for Your Baby
It's never harmful to know about the precautionary measure about a thing you are using firstly for your baby. Reading about precautionary measures can save you from performing any wrong action which can lead to the bad health of your baby. We have gathered a few precautionary measures for using castor oil for your baby.
Do not use castor oil on the affected skin of your infant. It can lead to severe irritation. They might feel uncomfortable.
While applying castor oil on your infant, make sure to leave the private parts, eyebrows, nostrils, and lips.
Make sure your infant doesn't intake castor oil in their mouth, as it can be poisonous for their health.
[Read: Benefits Of Almond Oil Massage For The Baby]
FAQ's
1. Can I Use Castor Oil to Curb My Baby's Constipation?
Of course, yes! It is a great remedy to treat constipation problems.
2. Is Castor Oil Safe for Babies to Drink?
Absolutely No. Infants below the age of 6 months to 1 year are strictly advised not to intake castor oil. It may harm their food pipe.
3. What Are the Side Effects of Castor Oil?
Many factors can act like side effects of castor oil on babies, such as dizziness, pelvic congestion, nausea, abdominal cramps among other issues.
4. How Fast Does Castor Oil Work?
Within 6 hours it shows you its results. It helps your baby with rapid relief from the problems he might be suffering from.
Conclusion
Well, we have arrived at the end of this blog which states everything about the usage of castor oil for babies. Besides having ample benefits, it also has some side effects which can prove to be fatal. So, before you make a final call about using castor oil on your baby, make sure to consult your doctor.