Experiencing motherhood is a blessing for women, but this excitement and happiness will convert into anguish and agony when an expecting woman faces a miscarriage. Miscarriage is spontaneous termination of pregnancy without any effort before the 20th week. According to the research of the American College of Obstetricians and Gynecologists (ACOG), miscarriage is the most prevalent type of pregnancy loss.
What Is A Miscarriage?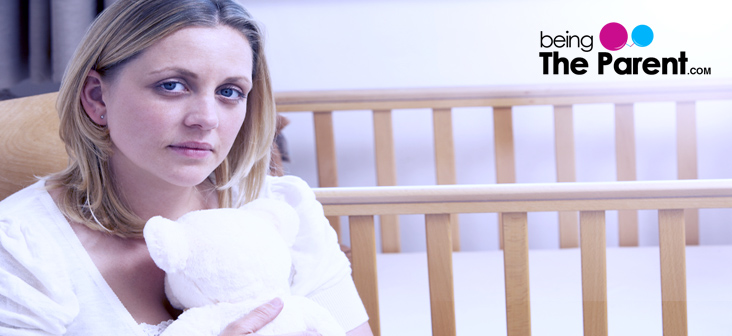 Miscarriage is a term that refers to a pregnancy that annuls on its own before the 20th week of pregnancy. This is an accident which arises naturally without any medical abortion or surgical abortions. As per the studies were done by March of Dimes, 50% of pregnancies abolish because of miscarriage. Out of them, some occur before the realization of women that she is pregnant.
What Are The Signs & Symptoms Of A Miscarriage?
The major signs and symptoms of Miscarriage are –
What Causes Miscarriage?
Miscarriages are caused due to various factors like –
Chromosomal Disabilities – This is not related to mother or father; this is a problem that halts the development of the fetus and causes miscarriage. This happens mainly in the first trimester.
Other possibilities of miscarriage happen in the first trimester are –
Drug and Alcohol abuse

Hormone Problems

Smoking

Excessive caffeine

Maternal Age

Maternal Trauma

Malnutrition

Obesity

Problem with mother's reproductive organ

Infection

Obesity

Exposure to environmental toxins

Uncontrolled diabetes
Possibilities of miscarriage in the second trimester are
Unmanaged 

diabetes

High blood pressure

Lupus

Kidney disease

Thyroid problems

Rubella

Cytomegalovirus (CMV), Bacterial Vaginosis (BV), Polycystic ovary syndrome (PCOS)

Sexually transmitted infections

like HIV, Chlamydia, Syphilis, and 

Gonorrhoea

Malaria

Food poisoning

Fibroids

Womb structure problems

Weakened 

cervix
The risk of miscarriage is higher in women of older age. Women under the age of 35 yrs have 15% chances. Women between the age of 35-45 yrs have 20 – 35% chances and Women more than the age of 45 yrs has 50% chances. Apart from this, a woman who has had previous records of miscarriage has higher risks of miscarriage.

Different Types  Of Miscarriage
Ectopic Miscarriage –

In this type of miscarriage, the fertilized egg embeds barring uterus, mostly implants in the fallopian tube. This situation requires immediate treatment otherwise could end in severe maternal complications.

Blighted Ovum –

A fertilized egg placed itself into the uterine wall, but not starts fetal development, this miscarriage is also known as

embryonic pregnancy

.

Complete Miscarriage –

In Complete miscarriage, the embryo has completely come out of the uterus and causes too much bleeding. This miscarriage can be settled by surgical curettage or ultrasound.

Molar Pregnancy –

In this pregnancy, the fertilized egg implants in the uterus develop its growth into a mole or a cyst rather than the normal embryo.

Inevitable or Incomplete Miscarriage –

In Inevitable miscarriage, the tissue of pregnancy remains in the uterus, but the bleeding and back pain has begun. It is also known as an incomplete miscarriage.

Missed Miscarriage –

It happens when women do not know about their pregnancy.

Recurrent Miscarriage (RM) –

The situation when

three

or more consecutive miscarriages occur in the first trimester. This can affect 1% of couples trying to conceive.

Threatened Miscarriage –

In a threatened miscarriage, bleeding and abdominal pain occurs, but the pregnancy continues.

Treatments For Miscarriage
The main treatment for miscarriage is –
To prevent hemorrhaging or infection.

Dilation & Curettage (D&C) is the surgical method to stop bleeding and prevent infection.

Consult your gynecologist in case of bleeding and abdominal pain for better consultation.

How To Prevent Miscarriage
Healthy living and healthy atmosphere is the main concept to prevent miscarriage.
Regular exercise

Eat healthy food

Do not smoke

& drink alcohol

Detect and treat your disease before pregnancy

Avoid things like x-rays, caffeine intake, recreational drugs, and infectious diseases.

Immediately contact your doctor in case of any signs and symptoms of any prenatal issues.