'The outcome of every conception is not a viable healthy embryo. Some are lucky enough to thrive successfully while the unlucky ones fade off at an early stage!'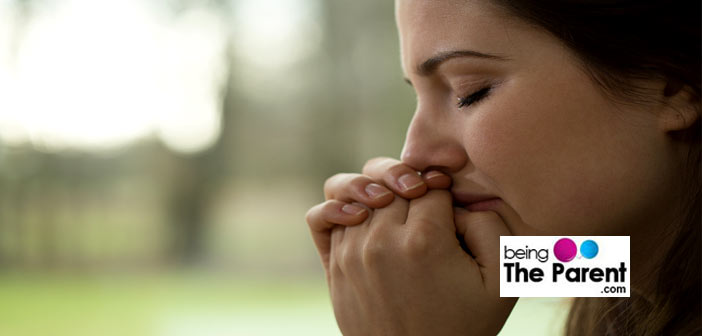 Early pregnancy failure, blighted ovum or anembryonic pregnancy is defined as a condition characterized by implantation of a fertilized egg in the uterus but its inability or failure to develop into a viable embryo. Early pregnancy failure is accompanied by cessation of embryo development either at the last or at the initial stage. Anembryonic pregnancy or no embryo is the chief cause of miscarriages in early pregnancy.
According to experts one out of every two miscarriages occurring during first three months of pregnancy are due to blighted ovum. The miscarriage often occurs before the woman actually realizes she is pregnant.
What Causes Blighted Ovum?
Normally as a woman conceives, the fertilized egg gets attached to maternal uterine wall. A viable embryo should develop by the time pregnancy reaches five to six weeks. In viable pregnancy the embryo as well as gestational sac develops normally but in blighted ovum, the sac grows and embryo does not. The cause of blighted ovum or early pregnancy failure can be chromosomal or genetic. Besides this, poor quality sperm or egg are also responsible for blighted ovum. Sometimes inappropriate cell division also causes miscarriages in early pregnancy. It is seen that the occurrence of blighted ovum is not regular and mostly occurs once. The subsequent pregnancies are normal. It may be mentioned here that blighted ovum is not caused by anything that you did, and you cannot do anything to prevent it.
What Are The Signs Of A Blighted Ovum?
Initially you will see slight reddish-brown stained vaginal discharge accompanied with abdominal cramps. Some women often consider it harmless and neglect its importance. The uterus does not grow in accordance with the period of amenorrhea.
Besides the usual signs of pregnancy such as nausea, fatigue and sore breasts the blighted ovum is associated with the following signs:
Missed period or positive urine test for pregnancy
Signs of miscarriage for instance-

abdominal cramps
bleeding or spotting from vagina
heavy periods than normal
The pregnancy signs appear initially but then subside as the embryo does not develop further.
Diagnosing A Blighted Ovum Pregnancy
The failure of early pregnancy caused by blighted ovum cannot be diagnosed by urine test alone. Just as the implantation happens, the levels of human gonadotropin (hCG) rises and remains at a high level. The hCG continues for a short span even with blighted ovum or anembryonic pregnancy because the placenta grows for a brief period.
In order to confirm the diagnosis ultrasonography is needed. An ultrasound confirms the presence of an empty sac.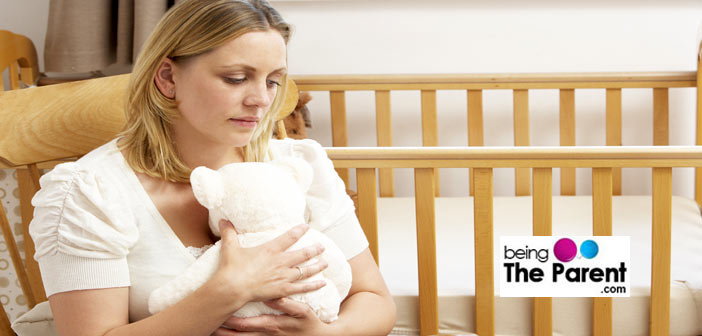 What Happens After a Miscarriage?
Once the diagnosis of a blighted ovum is confirmed, your doctor will advise you to go for D and C (dilation and curettage). It is a surgical procedure done for removing product of conception or uterine contents by dilation of the cervical canal. The uterine contents are sent for histopathological examination for analyzing the underlying cause. D and C gives you relief from the physical and psychological trauma caused by anembryonic pregnancy.
Your doctor will prescribe you some medicines following D and C in order to keep you protected against infection which is otherwise so common.
The administration of misoprostol is also a useful method for termination of blighted ovum, though is associated with few side effects such as abdominal cramps and heavy bleeding. The expulsion process may take few days to complete.
Once the elimination of anembryonic pregnancy is done, you will be advised the abstinence from sexual intercourse for at least two to three weeks.
When Can I Conceive Next After A Blighted Ovum Miscarriage?
A very important and obvious question arising in your mind would be when should be conceive next. Well, after the removal of uterine tissue or blighted pregnancy you should wait for another six to seven weeks. The good news is that the pregnancy following anembryonic pregnancy and its termination, have better chances of being viable and healthy. A research claims that women who get pregnant within 6 months of having a miscarriage have better chances of having a healthy pregnancy.
Women who conceive later than 6 months after a miscarriage are liable to a have another miscarriage or ectopic pregnancy. Though physically it might be viable to get pregnant again, you may be coping with the loss of pregnancy on an emotional level. This can be tough on you and you need to remember and remind yourself that none of this is your fault.
Future
A common notion is that women having blighted ovum or early pregnancy failure are likely to have repeated miscarriages. Well this is not a true statement though little precaution is required. Sometimes repeated ultrasounds are needed to confirm the presence of blighted ovum.
Family support is required to console the woman going through the psychological trauma and emotional upheaval. Sometimes counseling is needed particularly if the pregnancy is precious or resulting after medical intervention.
Read more about miscarriages here and here.
Read about coping with loss of pregnancy here.