Once you become a parent, you realize that bringing up a child is not as easy as you imagined. Being a parent is a challenging role that requires ample patience. You experience a lot of trials and tribulations that leave you surprised and frustrated at times. Wouldn't it be wonderful if you get some useful tips that will help you deal with various issues and ensure you raise your child in a better way? A decade back, for any parenting advice, one would reach out to grandparents, older relatives or consulting doctors. But, nowadays information it is just not limited to these mediums. Today, you can get parenting tips even from media. A quick browse through the Internet will give plenty of information ranging from top medical journals, various parenting magazines and newspapers worldwide.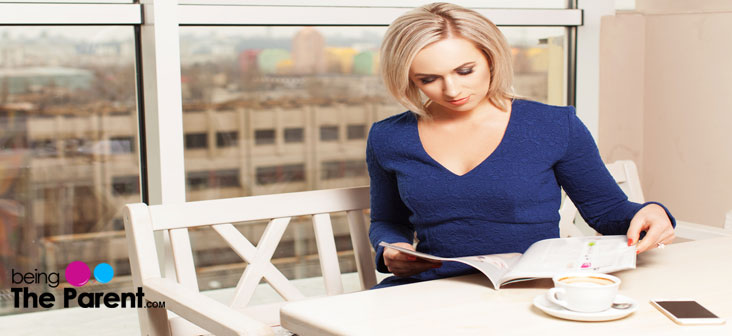 How To Get Parenting Tips In India?
10 Popular Parenting Magazines In India
How To Get Parenting Tips In India?
As a new parent, you can get good parenting tips from different sources of media be it print or online. Collecting information on different aspects of parenting is very easy these days for parents struggling with different parenting issues. If you take a quick look on the newspaper stands, you will come across many magazines that cater to parents in different stages of parenthood and offer also useful child care tips. Given below are some wonderful parenting magazines that are a must read for parents. Remember these are in no particular order.
10 Popular Parenting Magazines In India
1. Junior
Brought out by Media Star, this is a magazine in India that comes once every month. This magazine has excellent reviews. It features a variety of enlightening features and a lot of expert advice that is thought provoking too. There are a number of features on education, children's health and development. They also have wonderful articles that offer you useful travel suggestions, child friendly interior ideas and excellent options for kids' fashion too. The main aim of this magazine is to provide helpful suggestions that strengthen your bond with your child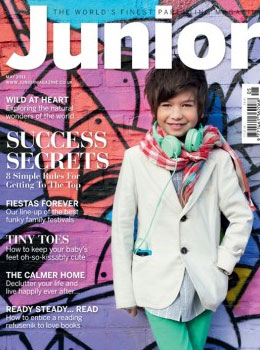 2. Parent Edge:
This is a lovely magazine that is published bi-monthly and is mainly targeted at parents who are concerned about developing a child's intellectual side apart from just education. Prayag Consulting are its publishers and this magazine is quite a wise pick for parents whose children fall in the age group of three to fifteen years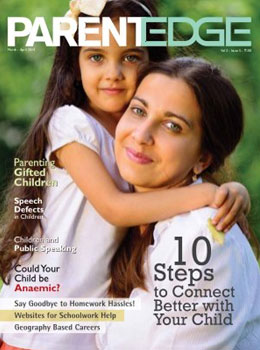 3. Mother and Baby:
One more bi-monthly publication printed by Nextgen Publishing. With attractive pictures, enriching and optimistic features, this magazine is ideal for new parents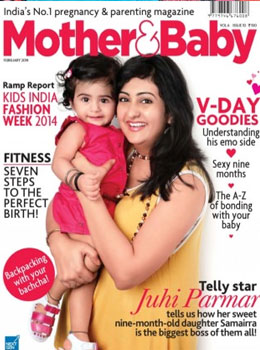 4. Parents India:
This is a monthly magazine for parents that is published by Maxposure Media Group. This magazine has a commendable circulation and is targeted for new generation moms who play the role of a super woman juggling home, work and family together with wonderful confidence. They have quite a lot of articles on how children grow along with scientific theories. The good news is that the magazine also has a section that has interaction with parents. They have all necessary articles for raising kids like child's health, how to handle toddlers, various child related events, health scan and even pregnancy features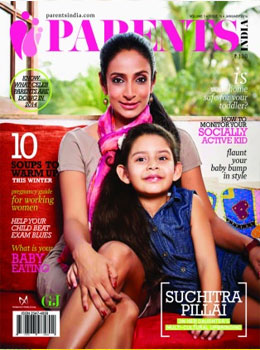 5. Responsible Parenting:
Published by the well known Silverzone Enterprises, this is yet another monthly magazine that is a must read for parents. They provide you excellent insights on how to improve your child's behavior and ensure positive traits in your child. They enlighten you on how to help your kid in mastering multi-tasking skills. This magazine aims at fostering networking, support and information exchange to parents. In addition to this it also helps parents by giving them the much required confidence boost to raise their children well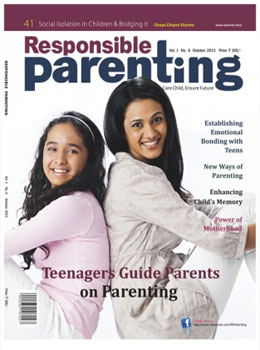 6. Parenting Magazine:
Parenting Magazine published by First City Publications is more than two decades old now. This monthly magazine ranks among the top parenting magazines sold in India that is just perfect for all queries and articles regarding child birth, pregnancy and baby care
7. Parent and Child:
Published by Euro Kids International, this magazine is published on a bi-monthly basis mainly contains articles related to child health and nutrition, education and hobbies. It provides you with excellent tips on how to deal with minor and major parenting issues in a simple manner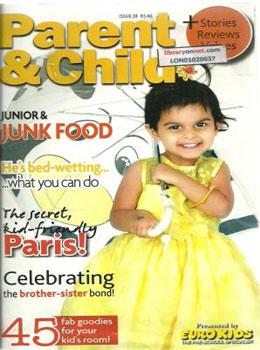 8. Parent Circle:
Published by Harini Circle, this monthly magazine designed to bring together a community of parents, advisors and experts to share their views and ideas on how to raise kids the right way. They cover all topics including social, educational, emotional and physical requirements of children. It also provides articles on how to tackle several issues surrounding children.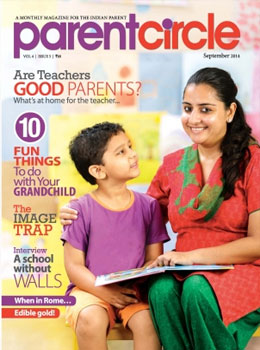 9. Child India:
This is another popular magazine in India that has been found to be a real guide for parents. The magazine provides a variety of articles on various topics on parenting and child issues. It has plethora of parenting tips from taking care of a newborn till the kids is seven years old. Published by Exposure Media Marketing, this magazine comes out monthly and is extremely popular today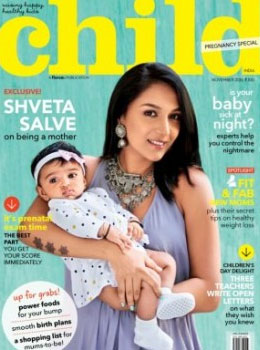 10. Autism Parenting Magazine:
This magazine is perfect for parents who have autistic kids. It provides you with all necessary information and the latest updates on autism. The magazine also offers wonderful expert guidance on how to deal with autistic kids. The magazine also features some real life stories. This can be a great inspiration for parents. They also have articles on therapies useful for autistic kids. The magazine also features, how to cope with sensory issues and umpteen articles penned by experts in the area of autism. In short, this magazine is a real friend and guide for parents with autistic children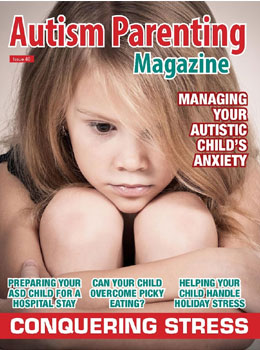 We hope our list of 10 popular parenting magazines India will help you to get the tips that you are looking for. You can also browse through our website on various articles from newborn care, behavioral issues to positive parenting and much more.