Parenthood is one of the best feelings in the world that you will ever experience. But it also comes with its pros and some minor cons too. The feeling that you get for the first time when the little hands hold yours is irreplaceable. With this new sense of completeness, you also need to make sure that you do your duties the right way. As this might be the first time of owning such cute little kid, there will be many things that you might not know. To be a great parent, you have to be very careful with your actions and activities.
Be it with a newborn baby, or a tiny furry pet, you always need to be cautious and attentive around them. Parenting can seem to be a bit difficult in the initial days, as you will not be used to the new routine yet. It can be because you are not used to the new routine yet and have not yet made complete changes for the new member in the family.
Every family needs to adapt according to the changes required for the comfort of a new member in the house. If you are looking for some ideas and modifications to make in your lifestyle for the newcomer, go through the points below. This article is for the new parents who are dealing with their new babies- be it a human baby or a new brought pet at home.
Hygiene tops the table
You might have seen it many times that whenever a new child is born, doctors never touch them with bare hands. There needs to be a proper set of codes to be followed when dealing with a newborn. So whenever it is time to welcome a new one home, maintaining proper hygiene should always be your priority.
It is the hygiene that will ensure the wellness and health of your younger one. You may also need to be extra cautious relating to sanitation because the little ones are more prone to diseases and bacteria. Whether it is your baby or a pet, ensure that you make proper arrangements for their cleanliness. It will save you from many avoidable health problems and unnecessary expenses.
Careful Handling
The most crucial thing about the babies comes at the time of holding them. You will notice that younger ones do a lot of hip hop when you are going to hold them up. The new-parent might not know of this before. So, whenever you pick your baby, always give support at the back of their head. In the case of pets, pick them gently in between your hands, and you can give a massaging touch at their back.
Comfort and well-being
It is essential that when the new member arrives home, it must feel at home too. For that, you need to take extra care. Keep in mind that the new one might feel a little uncomfortable in their initial days into your lives. You might need to give up your sleep schedule too, for your new one's comfort. You have to make everything available beforehand, from diapers to baby food.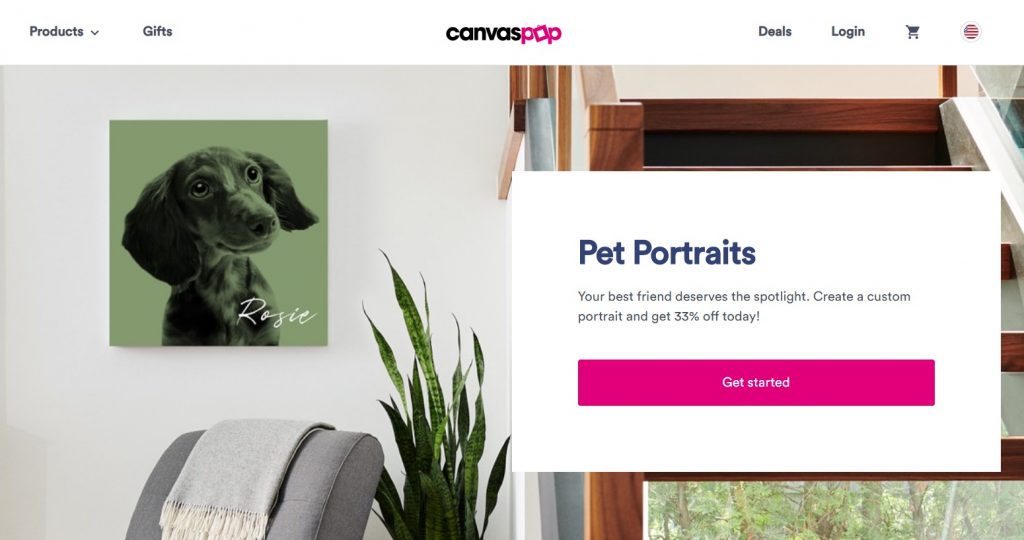 Sense of belonging
For your new baby to feel attached to you and add some new features to your home.  Every creature needs its own time to feel comfortable in the new environment and its surroundings. Adopt to the things that are babies and pets friendly.
For a baby, you can add cute baby posters around the walls. If you have brought a newborn pet into the home, it also needs to care the same way as a baby. To make your pet feel embraced and admired, you can add pet portraits on the walls of your home. It will help them adapt to their surroundings, and be friendly with you soon.
Calming Techniques
You have to calm down your younger one many times during a single day. As babies start crying without any known reason. So, it gets quite difficult for new parents to understand the problem and calm down their baby.
In this case, try to hold your baby as close to you as you can. Because this way the babies feel they are safe, and feel the warmth of your love. It will make them calm down if not suddenly, then surely eventually. The same technique goes for pets too. Pets can also understand the language of love and needs to feel safe so that they can love you back and develop suitably.
Make pre-arrangements
To ensure that all your attention goes undivided to your baby, make all the necessary arrangements before their arrival. Take leave from your work for some days. Get your house dirt and germ-free. Make proper arrangements for the hygiene of your baby and yourself.
If you are adopting a pet check with the veteran for any unknown diseases and health conditions. The plus point is that you will enjoy doing all these chores as it is for the wellbeing and safety of your loved one.
Bathing Tricks
As you might have never given a bath to an infant, it can be quite risky and new for you. You
have to stay extra cautious during the time you are bathing your child. In the first few weeks, bath your kid with only mild water.
The skin of a newborn child is sensitive for soaps and shampoos. It is not important to bath them daily. As it will lead to der your bay's skin and consume a lot of your time. In the first year, consider bathing them once or twice a week.
Don't Neglect Yourself.
It is common in new parents that they often neglect their well-being. They do not make time for themselves and end up being exhausted and tired. It can lead to a health problem for you and your kid. It will also slow down the upbringing and growth of your younger one. To take proper care of your child, do not forget to make time for yourself. Even in the case of a pet, you need to relax and care for your comfort and well-being too.
In the long run, you need to plan systematically and set your priorities right. Taking proper measures and planning accurately for your parenthood will help you as well as your baby. To set your mind right, go for a walk daily, treat yourself in between, divide duties with your partner, etc. Take the help of the tips shared here but also go with your instinct, that you might feel is the best for your baby.