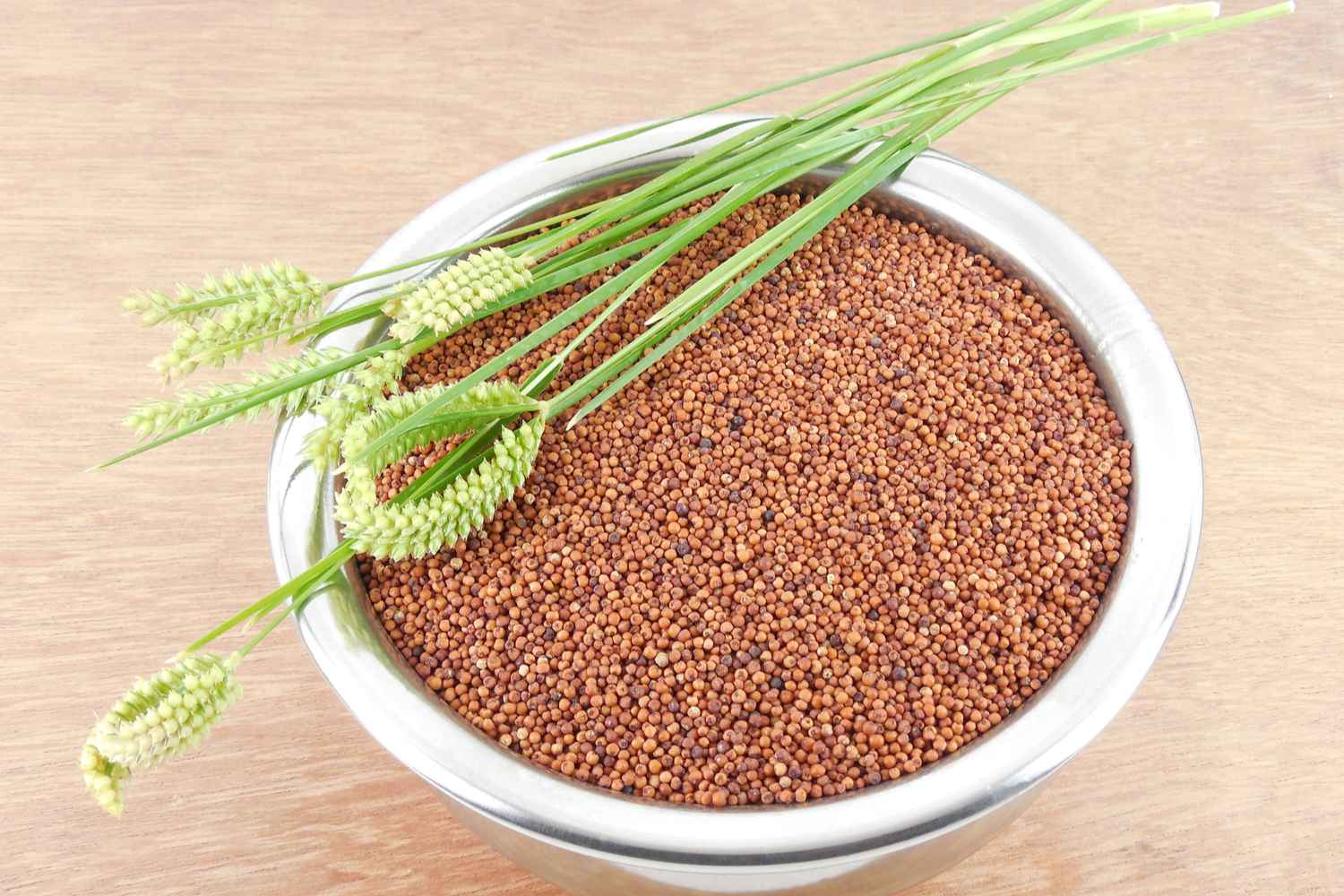 Pregnancy is the happiest yet delicate phase of a woman's life. Both your mental and physical conditions start to change due to the hormonal changes when you get pregnant. You generally get loads of suggestions and guidance from your friends and family members, specifically when it comes to your diet. Ragi during pregnancy is highly recommended due to its numerous health benefits both by doctors and elders.
Ragi has a lot of health benefits, not only for pregnant women but also for unborn babies. It is rich in essential nutrients and minerals. The fetus gets all the growth nutrients from the mother's body. Therefore, during your pregnancy, you must include foods that can provide you with all the vital compounds and minerals. In this article, we will discuss the benefits of having ragi in pregnancy, its nutritional value, and how much consumption is considered safe. We also discuss any possible side effects. So, stay with us as we explore everything about this nutritious grain.
In This Article
What is Ragi?
Ragi, also known as finger millet, is an herbaceous plant and is widely grown in Africa and Asia. It is cultivated in some parts of Eastern and Southern Africa, and in major areas of India and Nepal. This cereal is highly nutritious and provides lots of essential elements like amino acids and methionine – a rare component not found in common grains like rice, maize, and other staples.
Ragi is similar in appearance to mustard seeds. Popular recipes that incorporate this grain include porridges, laddoo, ragi mudde, chowder etc. The increased awareness of the health benefits of ragi has resulted in people using it in multiple ways. For example, you can see ragi and ragi flour being mixed with other types of flours and rice to make traditional Indian dishes.
Is it Safe to Eat Ragi During Pregnancy?
Ragi is considered safe for pregnant women. This millet is rich in calcium, iron, potassium, amino acids-nutrients that are mandatory for the growth of the fetus. Moreover, you do not need to use too many spices to prepare ragi dishes, making your diet healthier and safer.
Nutritional Facts About Ragi
Ragi or finger millet is high in its nutritional content. It has all the vital elements essential for fetal growth. As per the data of FSSAI, ragi is the richest source of calcium and minerals. The presence of sulfur-rich amino acids also makes it a unique protein source. This grain has a high level of antioxidants which prevent cell damage. It is also rich in essential macronutrients like dietary fibre, natural fat, carbohydrate and protein.
Top 15 Benefits of Having Ragi During Pregnancy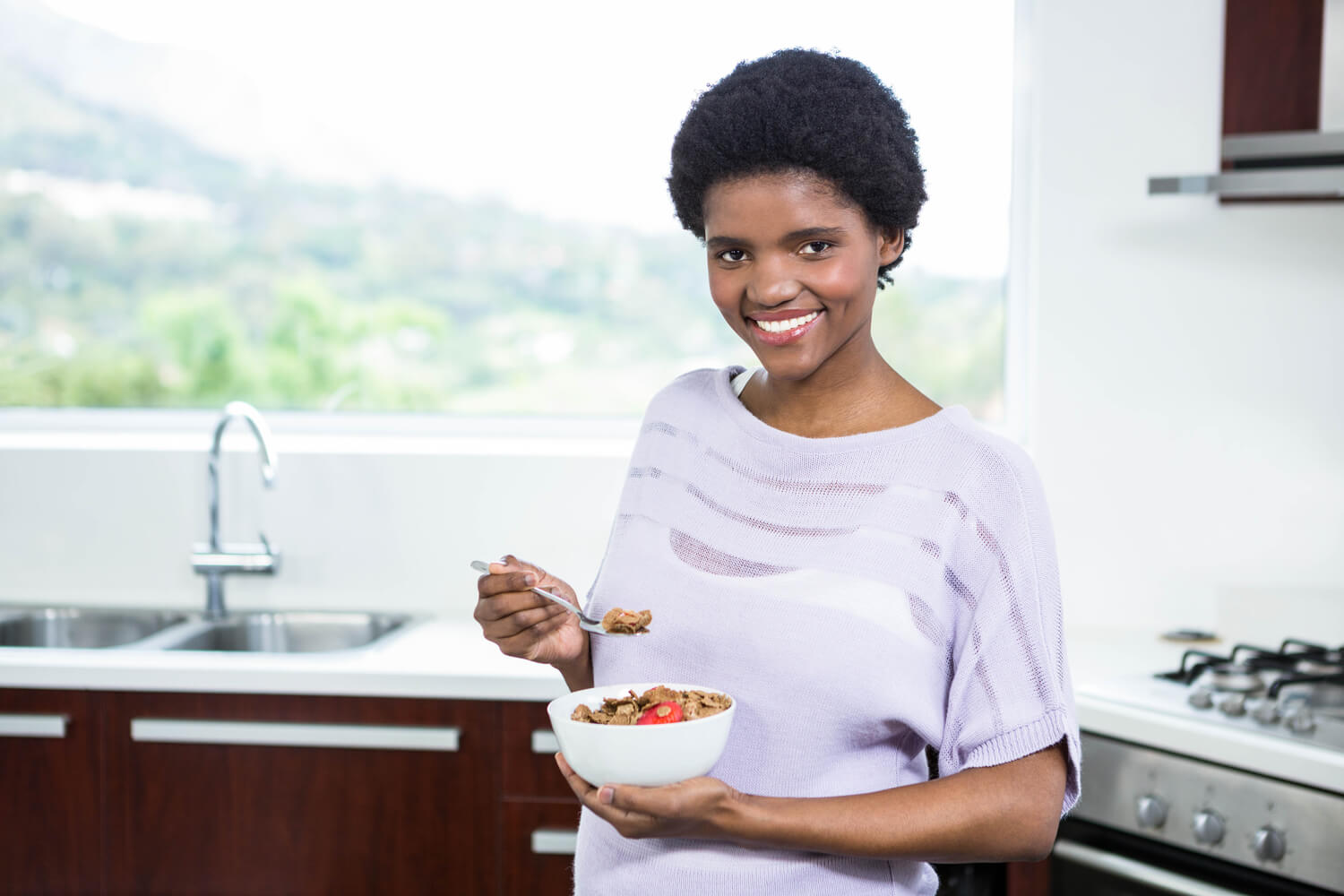 We already know that this millet has a lot of health benefits and is rich in many vital elements. But, what are the benefits it provides? Here we have listed 15 significant ragi health benefits.
1. Helps Skeletal Development
Ragi is an excellent source of natural calcium. Intake of ragi strengthens bones and teeth as well and aids in the proper skeletal development of the fetus.
2. Good Source of Natural Fat
Foods with high fats such as saturated fats are not good for you when you are pregnant. Such foods can lead to hypertension, diabetes, and heart-related issues. The natural fat in ragi is good for health and reduces the risk of weight gain and other ailments such as hypertension and diabetes that are common during pregnancy.
3. Provides Relief From Constipation
Mothers-to-be suffer from many issues, and constipation is one of them. Often, iron supplements make the situation worse. Ragi is an excellent source of natural dietary fiber. Regular consumption of ragi in optimum quantities helps improve bowel movement and gives relief from constipation.
4. Good For Sound Sleep
Proper sleep is vital for the growth of the baby. Due to mood fluctuations and anxiety, pregnant women often suffer from insomnia and disturbed sleep. Ragi has high amounts of amino acids and tryptophan, both of which help in dealing with insomnia.
5. Gluten-Free
Pregnant women generally are prone to allergies caused by gluten. Unfortunately, gluten is a common ingredient in most Indian foods and dishes. Ragi, on the other hand, is a gluten-free grain. You can consume it everyday in the form of roti, idli, upma, and other snacks without worrying about gluten allergies.
6. Increases Breast Milk Production
Consumption of sprouting ragi is beneficial for pregnant women. The high calcium and iron contents help in stimulating milk production and improving hormonal balance.
7. Maintains Cholesterol Levels
High cholesterol levels can lead to complex situations like hypertension during pregnancy. Lecithin and Methionine in Ragi help in controlling the blood cholesterol levels in your body.
8. Rich in Essential Minerals
Health studies suggest that ragi provides the required amount of essential elements to the mother and the unborn baby. It is a good natural source of calcium, iron, potassium, all of which support the development of the fetus.
9. Good Source of Vegetable Protein
Protein is a vital macronutrient required for the growth of the baby and for the health of the mother. But it is difficult to get good protein from vegetables. Ragi is one such millet with a good amount of protein in it. Regular consumption of ragi can provide your body with the required protein.
10. Helps in Preventing Anemia
Pregnant women often have low hemoglobin and red blood cell counts. Drastic drops in the haemoglobin and RBC levels can be dangerous for the mother-to-be and the fetus. The vitamin C and iron content in ragi help to generate red blood cells and hemoglobin.
11. Releases Stress
Anxiety is a natural phenomenon during pregnancy. The hormonal changes can lead to mood swings, insomnia, and your body and mind become stressed. The amino acids present in ragi keep you relaxed, especially during the first trimester of pregnancy.
12. Lower the Risk of Gestational Diabetes
Ragi is good for diabetes. A review article published in the Journal of Food Science and Technology suggests that apart from being rich in carbohydrates which give instant energy, ragi contains polyphenols which lessen the risk of gestational diabetes. The high dietary fiber content of this millet helps manage common lifestyle diseases like high blood sugar and obesity.
13. Revive Skin and Hair Health
Would-be moms are susceptible to hair fall due to hormonal disturbances. Ragi offers sulfur-based essential amino acids and methionine that improve the health of hair. Moreover, the anti-oxidants in ragi rejuvenate your skin and help you to look fresh and healthy.
14. Enhance the Functioning of the Nervous System
A regular controlled consumption of ragi can help your nervous system work more efficiently. During pregnancy, nervousness and anxiety and common. The high level of amino acid and tryptophan in ragi help in balancing the level of serotonin- a neurotransmitter which, in turn, makes you more relaxed.
15. High Antioxidant Levels
The phytates, polyphenols, and tannins present in this millet improve the antioxidant properties. These antioxidants are vital to managing metabolic diseases and inflammation-related issues that can be troublesome during pregnancy.
How Much Ragi is Safe to Consume Every Day During Pregnancy?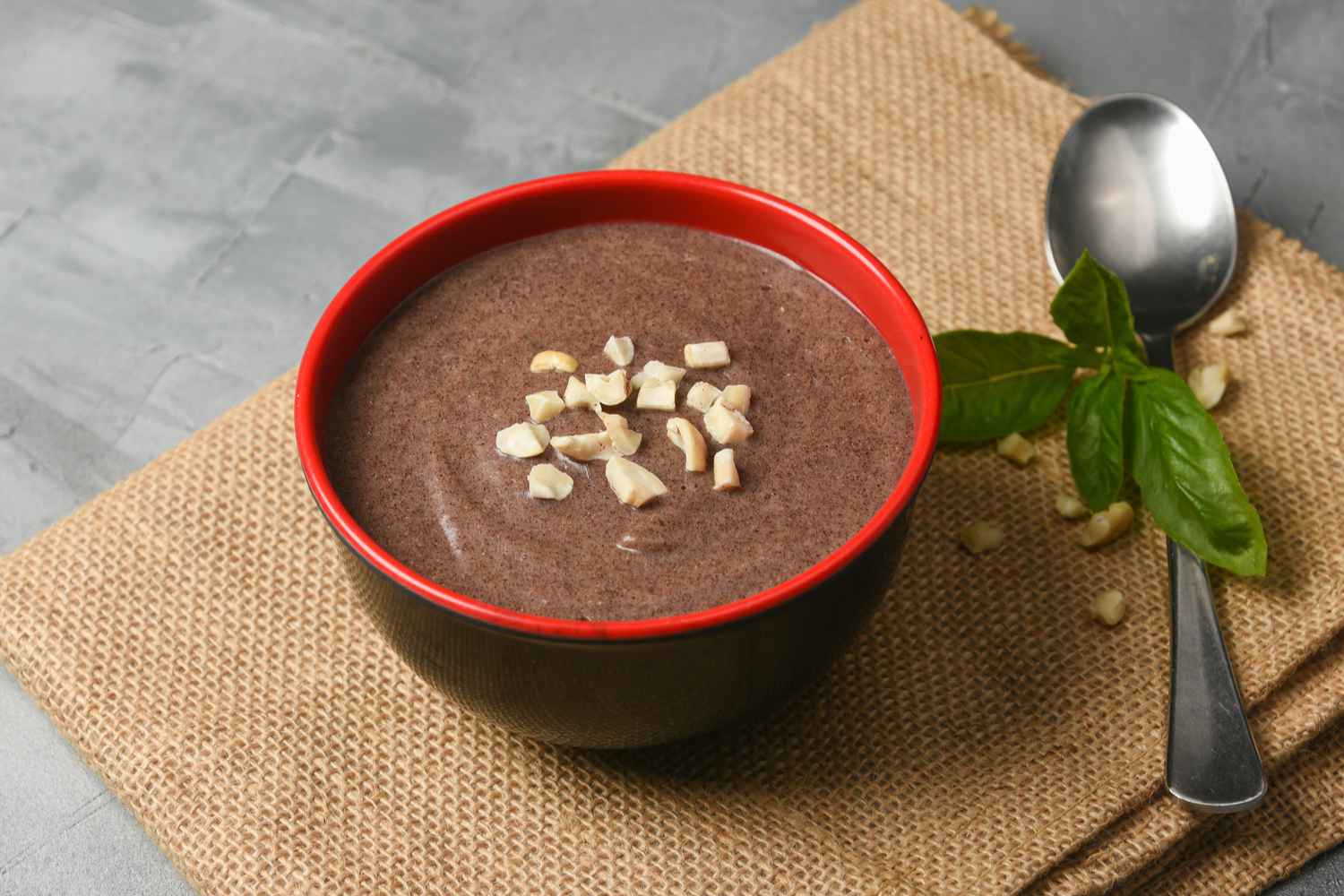 Ragi has amazing benefits and you can consume it every day during pregnancy. The essential elements, protein, calcium, and amino acids promote the development of the fetus. But the quantity should be optimum, and it depends on your health condition. Talk to your doctor or gyanecologist about the amount of ragi you can consume.
Ragi is no doubt an all-good millet that you can eat during breakfast, lunch, as snacks, and even for dinner. You can prepare any dish of ragi without much spice and oil. It has many essential nutrients which are essential for the growth of the baby. But, like all other foods, moderate consumption is suggested.
FAQ's
1. Is Ragi Hot or Cold for the Body?
Ragi is best for cooling the body. Along with its other massive benefits, this also makes ragi a good diet during pregnancy.
2. Does Ragi Increase Fetal Weight?
Yes, the consumption of ragi helps to increase the weight of the fetus. It assists the routine growth and development of the fetus.
3. Is Ragi Difficult to Digest?
Ragi has a good amount of dietary fiber in it. Usually, our digestive system takes time to digest ragi. Therefore, it keeps your stomach full.
Read Also: Is It Safe To Take Suji/ Semolina During Pregnancy?