Are you pregnant and wondering if you can have rose hips? No, we are not talking about your hips that are going to support that beautiful baby inside you; we are talking about something edible! Why are we talking about rose hips during pregnancy? Read on to find out more!!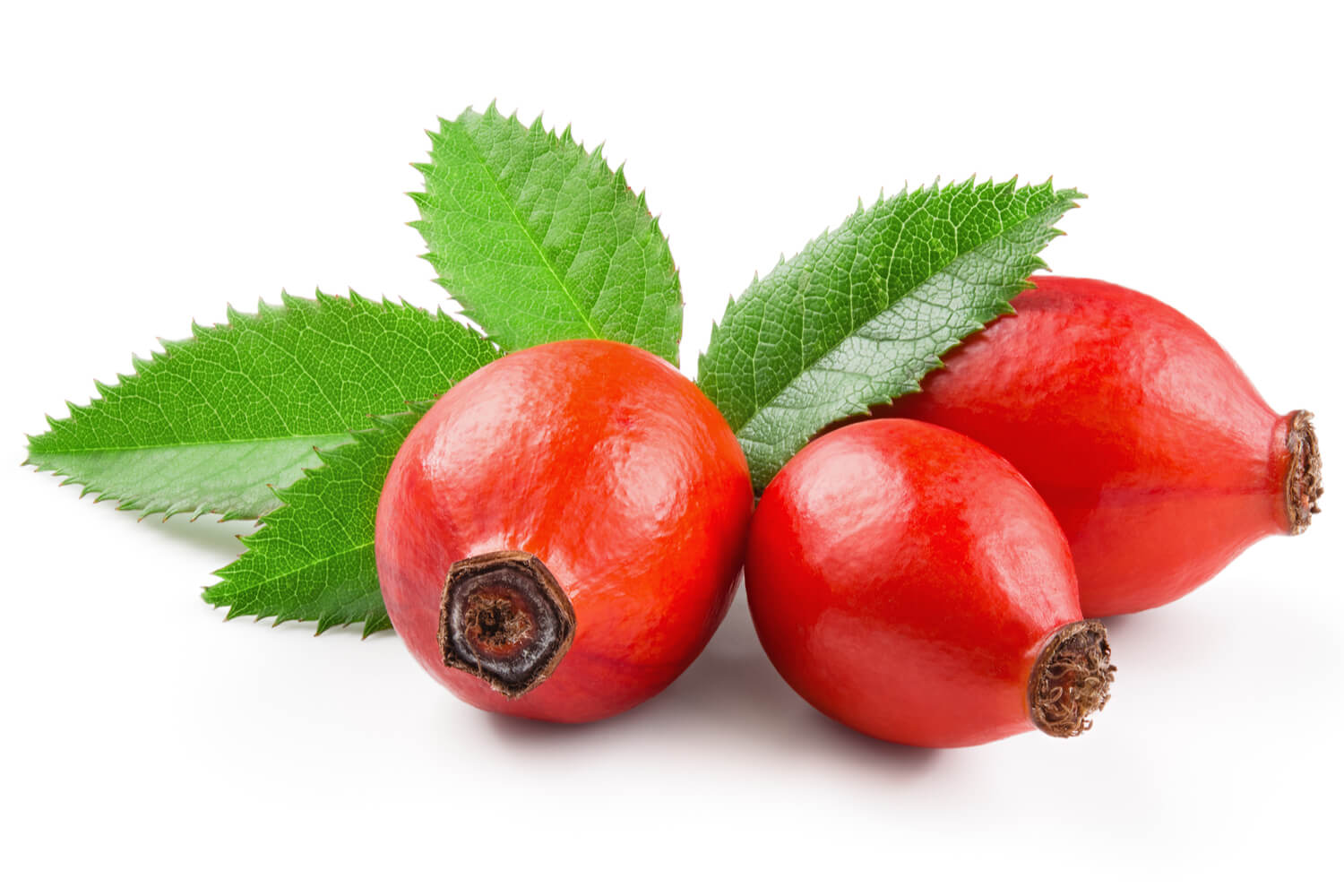 What is Rose Hip?
Wondering what is rose hip? If you have noticed a rose up close, you would've most likely seen the rounded part just below those beautiful petals. This portion of the flower, known as the rose hip, contains the seeds and is considered to be extremely healthy.
The Rosehip or Rose Hip can be consumed fresh or in a dried form. The fresh rose hips are rich in vitamin C and the dried form is used in the manufacturing of medicines. It is common knowledge that rose petals are used in foods for both color and flavor. Rosehip is also used in the manufacturing of jam, tea, and soups.
Benefits of Rose Hip:
So, what is Rosehip used for and what are the rose hips benefits?
Rosehips, as mentioned above, are a rich source of vitamin C when consumed fresh. Though dried rose hips have their own benefits, vitamin C is considerably destroyed in the process. If you are wondering what is rose hips good for, here are a few uses:
Many kinds of research show that consuming fresh rose hips orally can help with Osteoarthritis by reducing both the stiffness and pain.
A single dose of rose hips is believed to help with C-Section pain, both during and after surgery.
Due to a high Vitamin C content, it improves your immunity and helps against the common cold, flu, fever, and other similar ailments.
The high content of Vitamin C with rose hips benefits those suffering from a vitamin C deficiency.
Rosehip pills are used for several other medical conditions.
Rosehip oil topically is believed to benefit the skin to a great extent and even recommended for stretch marks.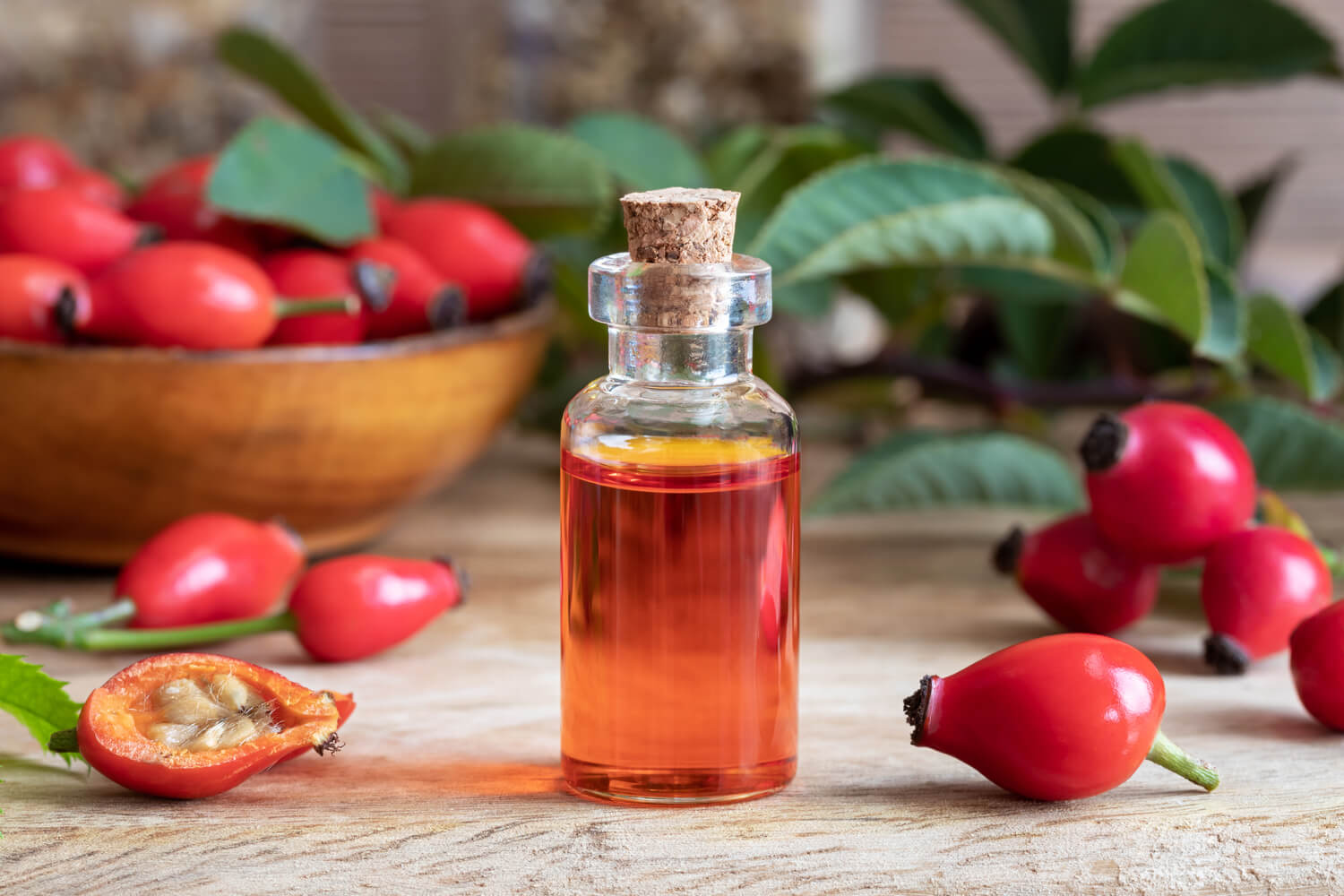 Side Effects of Rose Hip:
So, are there any rose hips side effects you should be aware of before trying this generally ignored part of the flower?
Consuming rosehips in large quantities might increase the vitamin C content in your body, thus causing acidity.
Too much Vitamin C can result in kidney stones too.
Some health conditions can worsen due to an increase in vitamin C intake.
Rose Hips During Pregnancy:
So, is having rose hips safe during pregnancy? Can you consume rose hips during pregnancy? Let's find out:
As rose hips are rich in Vitamin C, a rosehip during pregnancy can ensure you have sufficient Vitamin C in your body.
Vitamin C can improve your immunity and consuming rose hips during pregnancy can help the expecting mother, who is susceptible to various infections, get healthier and fight infections better naturally.
Rosehip vitamin C content is high only when consumed fresh but some pregnant women might have some reactions as they can be physically very sensitive during pregnancy.

How is Rose Hip Useful During Pregnancy:
So what does rosehip do for you when you are pregnant? Apart from fresh consumption, rose hips can be found in oils and teas as well.
By regular use of rosehip oil, pregnancy marks can be lightened as they are believed to help with stretch marks.
Rosehip is also believed to boost collagen production in the skin. This can help the skin firm up and not sag or wrinkle after delivery.
Collagen is a protein that is essential for the growth of the fetus. Hence rosehip during pregnancy can benefit the baby too.
Vitamin C can boost the immunity of the expecting mother which is generally low during pregnancy.
Teas with rosehip during pregnancy can promote better blood flow, thus preventing muscular pains, headaches, and muscular pains that are a part of any pregnancy.
Drinking rosehips, hibiscus, and cherry tea benefits a pregnant woman due to the antioxidant, anti-inflammatory, and high carotenoid properties.
Side Effects of Rose Hips for Pregnant Women:
So are rose hips safe during pregnancy? As an oil rosehip pregnancy uses can be safe but are consuming rose hips safe during pregnancy? One must be aware of rose hips' side effects before using them, especially when pregnant.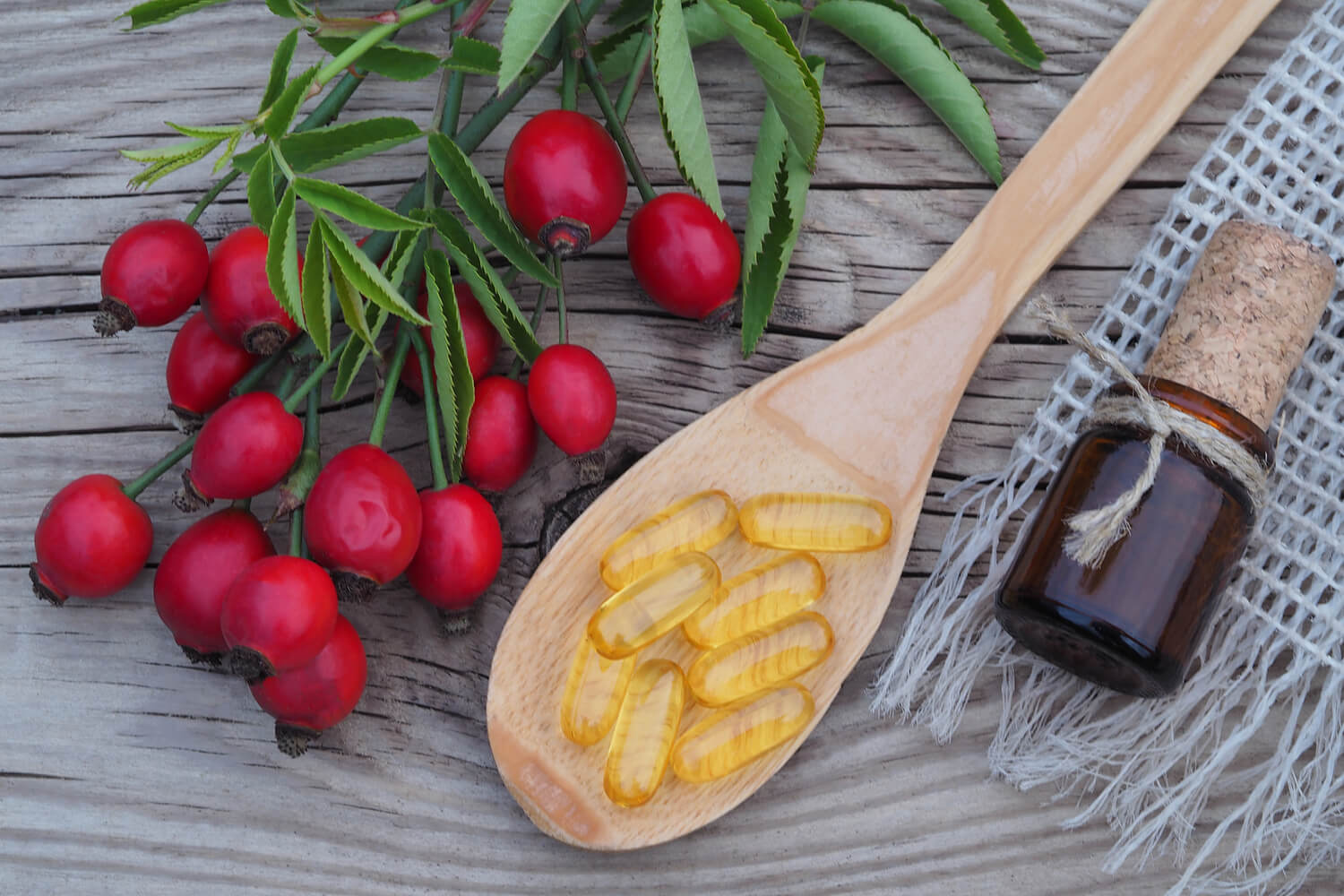 The use of rosehip extract and rosehip tablets benefits are not scientifically backed up, completely. Hence using rose hips without a doctor's approval may not be safe.
Is rosehip oil safe for pregnancy? Since it is only topically applied, it may not cause much harm apart from some allergic reaction as pregnant women can be sensitive to a number of things. If you see a reaction, stop using rosehip during pregnancy immediately.
Though rosehips and hibiscus tea during pregnancy have many benefits, consuming too much of this can result in rosehip tea side effects like kidney stones, stomach cramps, heartburn, and nausea.
Now if you are confused and are wondering if rosehip during pregnancy is safe or should be avoided, the answer is to check with your doctor. You may be used to regular rosehip teas but the rose tea side effects that you have not experienced so far might crop up during pregnancy if you cross the recommended dosage or due to your hormonal changes. Rosehip pills might have benefited you earlier, but during pregnancy, when taken with other pills and supplements, they might cause unwanted reactions.
It is always advisable to check with your doctor and nutritionist to understand how much rose hips can be consumed and what are the symptoms to look out for. The body goes through a lot of changes during pregnancy after all and one can experience adverse reactions even to the food they have been consuming regularly.