Sandwiches are one of the most preferred meals among kids, whenever hunger pangs hit them. Be it when they come home hungry after playing or a full meal that they require for lunch or breakfast, sandwiches are a wonderful option that children love. However, little kids get tired or eating the mundane sandwiches you prepare every day. So you need to be creative and come up with unique sandwich combinations that will surely be a hit with your children.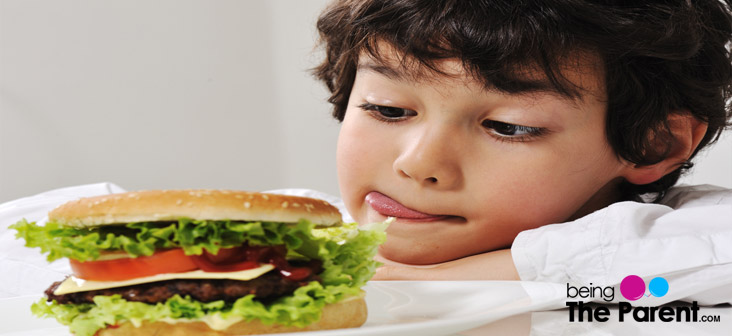 10 Yummy Sandwich Recipes For Children
Given below are some wonderful sandwich options for you to choose from apart from to add some variety to your kid's plate. We hope these wonderful and nutritious sandwich recipes will help you satisfy your child's hunger pangs and they are sure to relish every bite.
Capsicum Corn Sandwich
A healthy sandwich option that your kids will love.

Ingredients :
1 finely chopped capsicum
1/4 cup boiled sweet corn
1/4 cup grated cheese
Method:
All one needs to do mix together chopped capsicum, boiled sweet corn and grated cheese in a bowl. Now place this mixture on a slice of bread. Sprinkle some paprika and salt and cover it with another slice. Grill it. Your yummy sandwich is ready to pack for lunch.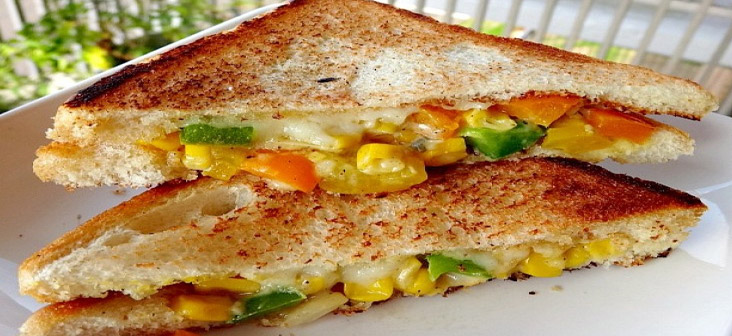 Source: http://bachelorcampusdeal.com
Celery And Cheese Sandwich
They are yummy and quick to make too.

Ingredients :
2 wheat bread slices
1/4 large tomato, sliced thinly
1 lettuce leaves
salt and freshly ground pepper to taste
To be mixed into a spread
1 tbsp cheese spread
1/2 tbsp Eggless Mayonnaise
1/4 clove of garlic, grated
1/4 tbsp celery, finely chopped
1/2 spring onions with greens, finely chopped
Freshly ground pepper to taste
Method:
Take a slice of wheat bread and apply a layer of spread on the slices. Place fresh leaves of lettuce, tomato slices and sprinkle it with salt and pepper. Close the sandwich with another slice. Your sandwich is ready to eat. Serve it immediately. It makes a great after school snack.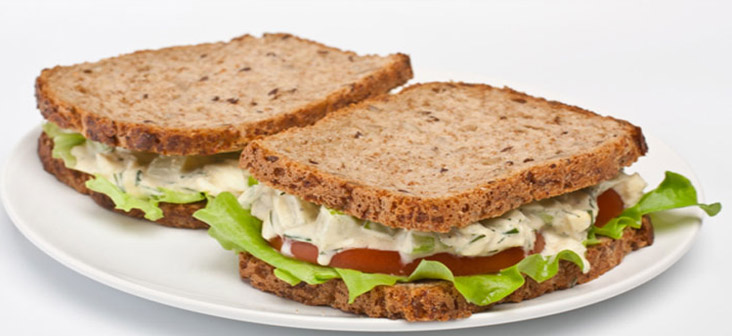 Source: http://pinterest.com
Classic Veggie Sandwich
This is an all-time favorite among kids.

Ingredients:
2 slices of bread
2 tbsp. of coriander mint Chutney
2 slices of potato
2 slices of tomato
2 slices of cucumber
2 tbsp. grated cheese
Chaat masala to taste
Method:
Spread the coriander mint chutney on one slice of bread.Place veggies like boiled potatoes, tomatoes and cucumber slices on the bread.Sprinkle some grated cheese on the veggies.Top with chat masala and your sandwich is ready to devour.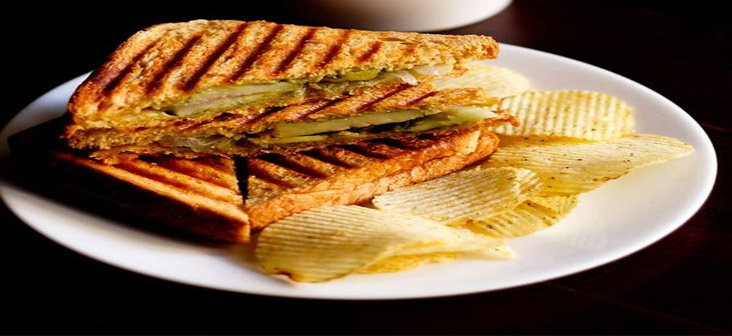 Source: http://vegrecioesofindia.com
Tomato Mozzarella And Basil Sandwich
Nothing cheesier and tastier than this sandwich.

Ingredients :
2 slices of bread
1 slice of mozzarella cheese
2 slices of tomatoes
Few freshly chopped basil leaves
Salt and pepper to taste
Method:
Spread butter evenly on bread slices.Place slices of mozzarella cheese on the buttered sides and place 2 slices of tomatoes on it. Top it with some freshly toned leaves of basil.Sprinkle it with salt and pepper and cover it with another buttered slice of bread.Put the sandwich on a pan turning it as and when required till the slices becomes golden brown on both the sides.Remove from fire o and cut into triangles and serve with ketchup.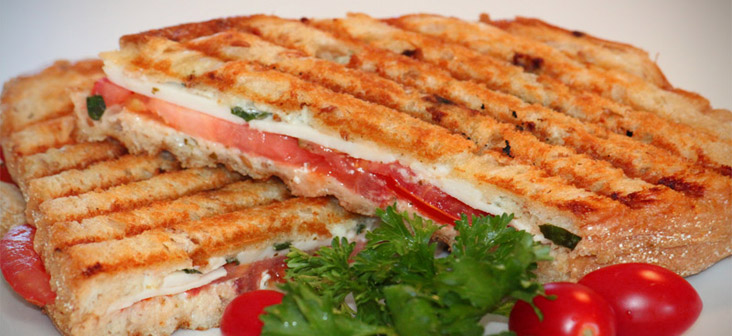 Source: http://pinterest.com
Peanut Butter And Carrot Sandwich
A healthy option for growing kids

Ingredients :
2 bread slices
2 tbsp grated carrot
1 tbsp of raisins
1 tbsp apricot marmalade
4 tbsp peanut butter
Method:
Mix together peanut butter, grated carrot, raisins and marmalade. Mix them together to prepare a creamy spread. Place it evenly on your bread slices and your sandwich is ready to eat.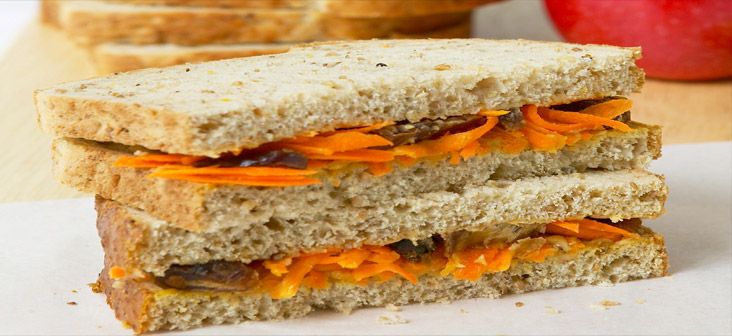 Source: http://foodtolove.com
Open Egg Sandwich
A lovely pick for your kid who loves eggs.

Ingredients :
2 slices of bread
1 egg
2 tbsp cheese
Little finely chopped chives
Tomato sauce or tomato slices
Method:
Take a skillet and brush it with some oil. Now take an egg, beat it well and add it to the skillet. Let it cook for one minute and now add some cheese and chives onto the egg. However do not sauté or stir as the cheese should melt. Once it turns fluffy, transfer it onto the bread slice. Top with tomato sauce or tomato slices and serve.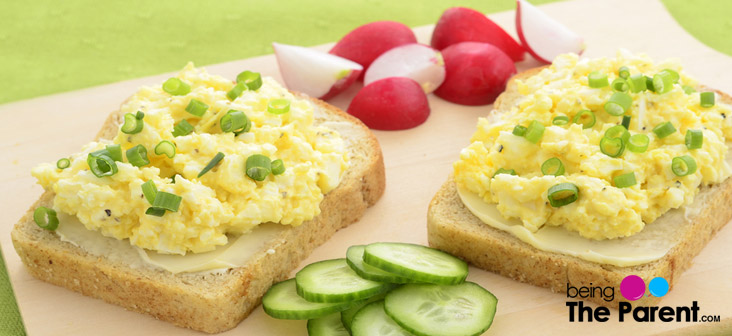 Sandwich With Soft Boiled Egg And Avocado
A healthy lunch for your fussy eater.

Ingredients:
One soft boiled egg
1 bagel
One finely sliced tomato
sliced avocado
Method:
Half boil an egg and keep aside. Finely slice a tomato and half avocado and keep aside. Take a bagel, cut it from the center. On one side of the bagel, place the sliced soft boiled egg, tomato slices and avocado. Cover with the other half and your delicious sandwich is ready to serve.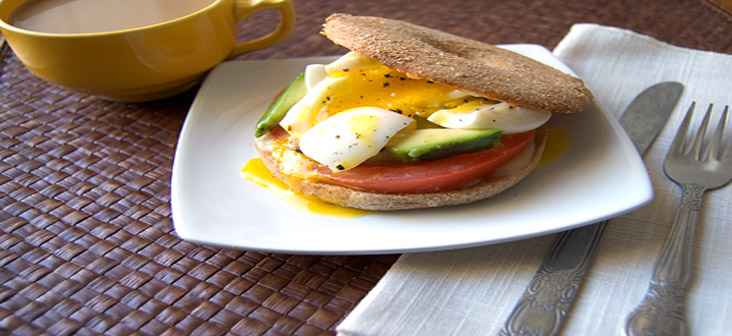 Source: http://savourthesensesblog.com
Apple, Cheese And Ham Sandwich
An ideal combination of fruit and meat along with cheese.


Ingredients:
4 slices of bread
1 cheese slice
2 slices of ham
1 cored and finely chopped apple
For the spread
4 tbsp of honey
1/4 cup of mayonnaise
2 tbsp of mustard
Method:
Mix together honey, mayonnaise and mustard and make a spread. Now evenly apply this spread on all the four bread slices. Place one slice of cheese on the first bread slice, top it with couple of ham slices and finely chopped and cored apple. Cover it with the another slice of bread. Grill the sandwich and your sandwich is ready to be served to your little one.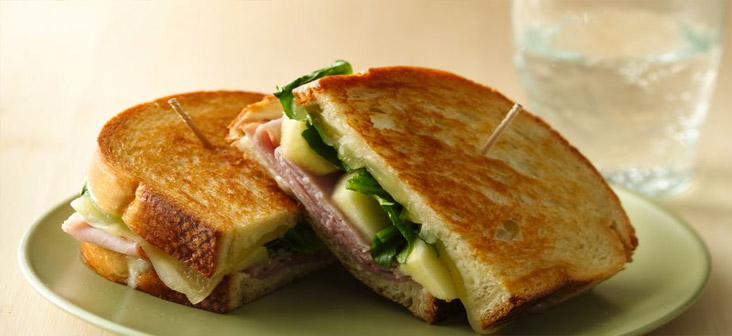 Source: https://www.bettycrocker.com
Grilled Pear Sandwich
Another yummy fruit sandwich for kids

Ingredients:
2 thick slices of French bread
2 slices of Brie cheese
2 tablespoons softened butter
6 slices pear
10 to 12 fresh thyme leaves
Salt and pepper to taste
Method:
Spread butter on a couple of bread slices and heat them on a skillet with the buttered side facing down. Place slices of Brie cheese on the remaining slices and top with thyme and let this melt a bit. Position some sliced pieces of pear on top of the cheese and sprinkle pepper and salt too. Flip the bread and cook for a couple of minutes till done. Take off fire and cut diagonally and serve.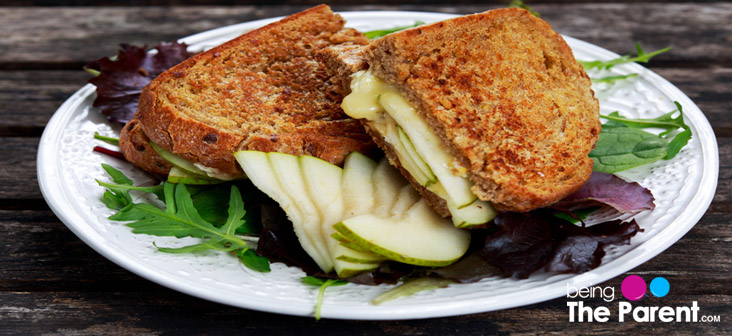 Mayo Egg Sandwich
A creamy sandwich that is rich in calories but absolutely delicious too.

Ingredients:
1 egg, boiled
2 tbsp mayonnaise
2 tbsp green onion, chopped
1/2 teaspoon prepared yellow mustard
A pinch of paprika
Salt and pepper to taste
Method:
Boil an egg and chop it and add to a bowl. Add mayonnaise into this bowl along with salt, mustard, paprika, green onion, pepper and mix all these ingredients well. Spread this yummy mixture onto the bread slices and your sandwich is all ready to devour.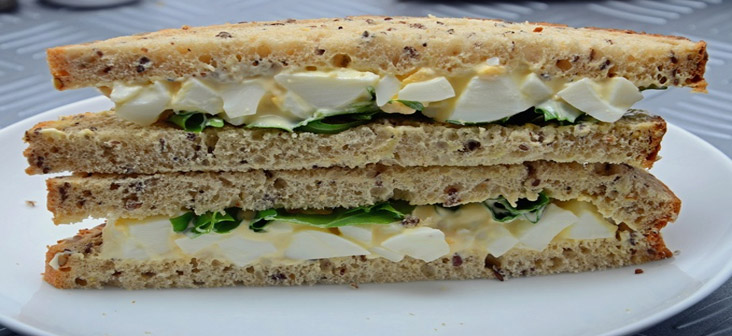 Source: https://www.richsauces.com
So do try out these delicious sandwich recipes that are healthy and extremely yummy too. Serve it to your kids or put them in their lunch boxes and see how their faces light up and they will crave for more.
If you have more sandwich recipes to share with us please leave them in the comments section below.