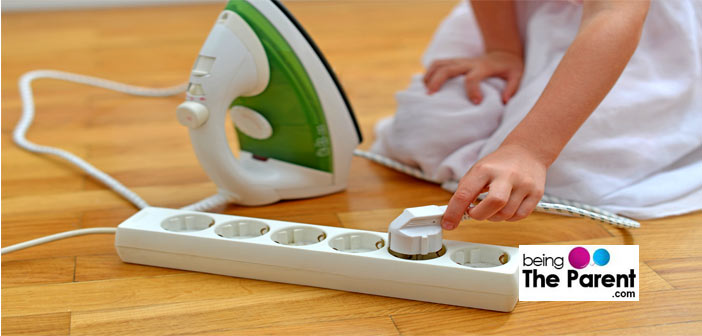 When a child is born, the mother feels that her infant is the most vulnerable creature in the world. Small, dependent, defenseless and exposed to pretty much everything. However, the vulnerability only increases as the babies' age — especially from around 7 months to 3 years, when they are mobile and curious, but do not have a good judgment of what is safe and what is dangerous.
This is why it is important to identify and protect your child from various household dangers. We look at one of them today – Electricity.
Electrical Dangers At Home For Infants
Electrical devices are baby magnets – babies love to pull and chew the electric chords, they love to put their little fingers inside the plug points and they absolutely love to play grownups by turning on different electronic appliances.
Every room in your house poses serious risks
Bathroom where the combination of water and electricity can be deadly. Toddlers can reach for momma's hair dryer, turn it on and dip it in water or they can switch on papa's trimmer and cut themselves
Kitchen where there are multiple power plugs and hot items like kettle and toaster and sharp items like mixer grinder
Bedroom where the electrical outlets are at the ground level for night lamps and mosquito repellents
Living room where multiple appliances like TV, music system, router and phone chargers are connected to one or more spike boards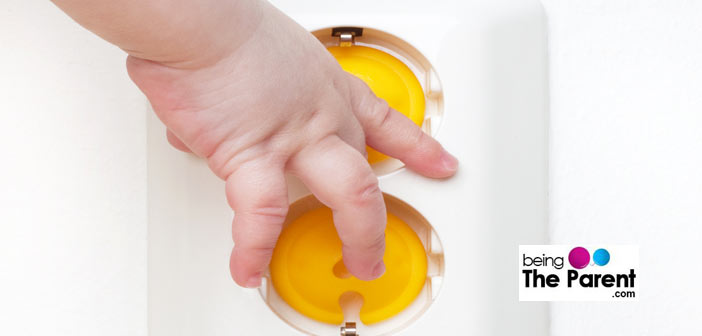 For those living in independent houses, it is important to understand the potential electrical hazards in the garden as well, including but limited to lawn mowers and fallen power lines.
Childproofing Your Home Against Electrical Dangers
While all this sounds morbid, the good news is that there are ways to childproof your house to ensure your child's safety from such electrical dangers.
Bathroom:

Since most Indian houses have heaters/geysers inside the bathroom, get your electrician to check the device regularly for leaks and rust
Always unplug electronic items like hair dryers and shavers after use. In fact, it is better to use them in another room or in a bathroom that the child doesn't use

Living room:

Neatly tape and hide all extension cords behind furniture or use a hide-a-cord device
Do not leave your mobile charger plugged in without the phone – your child can chew on the wire
While entertaining guests, keep drinks away from TV, DVD players, speakers, computers and anything else electrical

Kitchen:

Keep all appliance cords out of the reach of children
Never leave an unconnected appliance cord plugged in and switched on (for example, blender without jar or kettle's base)
Do not keep any appliance on the edge of the kitchen slab where the kid can reach

Bedroom:

Cover various electrical outlets using plug covers. Use plug covers that can be popped off only with a special key to avoid kids removing it themselves
Position heavy furniture in front of sockets and cords that you use daily (example: lamps)

Outside the house:

Watch for broken electrical poles and wires — especially after a rainstorm
Be vigilant when using lawn mowers when your baby is around

For overall house protection:

Replace all frayed wires and broken cords
Unplug all appliances when not in use
One way to be absolutely safe from electric shock is to have RCD protection in the fuse box. RCDs or Residual Current Detectors are current sensors that switch off a connection whenever it detects a fault. Please note that this is different from Miniature Circuit Breakers (MCB), which are used to protect electrical connection from overload or short circuit. Brands like Havells and ABB sell RCD in India
First Aid for Electrical Shock in Kids
An electric shock can cause anything from a minor burn to serious injuries like seizures– the severity would depend on the strength and type of current and the time of exposure.
In case your child gets an Electrical Shock
Turn off the source of electricity
If this is not possible, separate the child from the current by using a dry non-metallic object such as a wooden broom, cushion, chair, or a large book
Check your baby for burns – cover any burned areas with a sterile gauze bandage or a clean cloth. Don't put ice, ointment, or anything else on it
Check for any fracture if the shock caused the child to fall
Initiate CPR if baby is not breathing and get ready to take him to the ER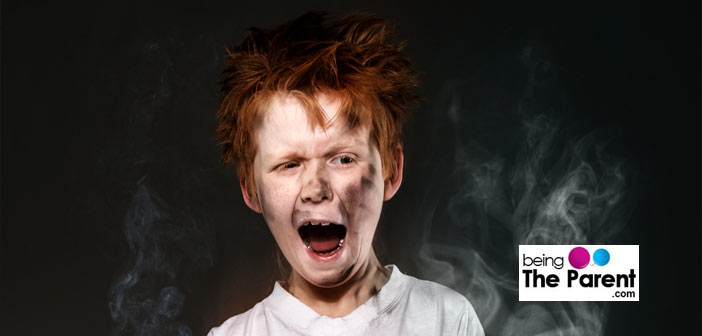 Calling the Emergency
It is important to take your child to his/her doctor after any accident involving electricity – this is because it is sometimes difficult to spot serious burns – they might look minor from outside, but have deeper tissue damage. That said, rush your child to emergency if he/she is not breathing or looks pale.
A great many of injuries occur at the homes of others, particularly homes of grandmas and grandpas. So you should extend many of these safety measures to homes baby visits often.
Prevention
In addition, as your baby grows, ensure you teach him/her respectable use of electricity. Teach them to:
Ask a grown-up for help when they need to use something that uses electricity
Never put fingers or other objects in an outlet
Never pull a plug out by its cord
Never turn on a light switch or electrical appliance while they are wet
Never fly kites near power lines
Look out for power lines before you climb a tree
Happy parenting!