"Hey!! Come out for play".
*kids running noisily out of the house*, excited shouts for passing the ball or running between the wickets…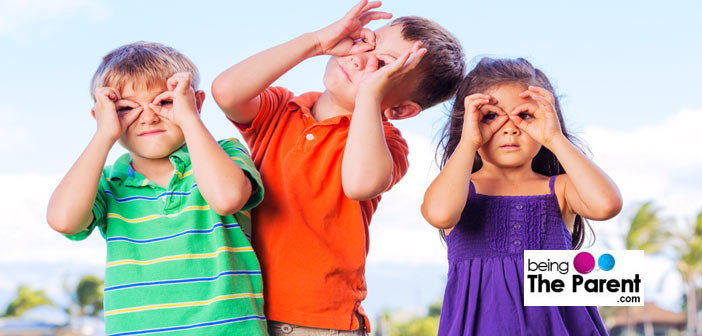 Yes, this was how kids used to be, you and us. But these days, these sounds are sadly long lost. Kids nowadays do not have time left for actual "playing" or the meaning of fun play has dramatically changed! The number of kids flying kites or playing basketball in the local ground is alarmingly diminishing. It's now even difficult to gauge whether kids do live in a certain locality?
Where have the kids gone?? You can surely see them playing outside, laughing merrily when you pass financially burdened societies. Where are the rest of them? Maybe cooped up in the digital screens or moving to and fro their schools, going for extracurricular all dolled up in AC cars and socializing through Smart Phones!
What Are The Consequences Of No Outdoor Play On Kids?
What is this super-fast digital lifestyle doing to your kid? Put simply, robbing away the childhood! Childhood is meant to be dirty clothes, long hours of play, sweat, tattered toys and broken windows. Remember you would continue to play with your herd of friends till your mum's voice went hoarse calling you to come back and study! So what are the repercussions of such "all work and no real play"? Due to their busy schedules, today's parents do not find enough time to supervise outdoor play or take their children to the playground. In this digital age, there are numerous recreation mediums including TV, video games, and computers, leaving no time for outdoor activities. Outdoor play offers development which cannot be substituted with indoor games. It is an excellent method of nurturing a child's body. It also creates a harmony between development of cognitive skills and physical strength. Children also learn concentration skills.
Obesity: Because sitting at one place glued to the TV or the tab means little or no movement, your child is sure to be obese. Obesity at a young age can manifest itself into multiple health problems later
Missing the experience: Your kids are missing out all the fun of running behind each other, playing hide and seek or getting drenched in the rain!
Inadequate physical development: A child grows by testing his physical limits, stretching and strengthening muscles, develop co-ordination, gaining self confidence and helping them explore. This implies that playing outdoors will promote wholesome healthy development of your child
Easy burnout: Sitting in the house all the while, either for watching TV or working on computer becomes monotonous. This will rob you kid of patience to sit further for studies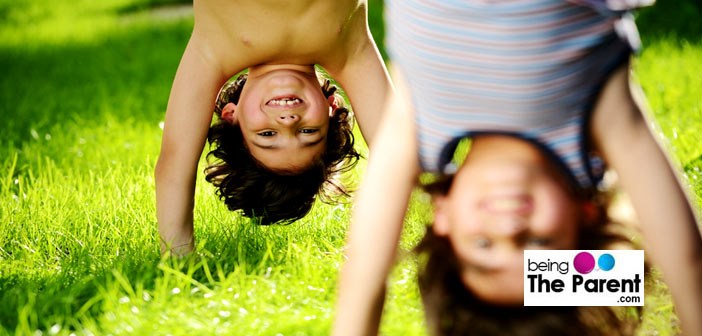 How Does Lack Of Outdoor Play Affect Development Of Children?
In addition to lack of physical development, below are a few more aspects which are affected due to lack of outdoor play:
Poor social development: When a group of kids spend time together, they eventually learn to overcome shyness, speak for themselves and understand others. These conversations help develop oratory and speaking skills, and instill a sense of confidence
Etiquette: Unless kids spend time with each other, they wouldn't see how others are not troubling their mums. It's high five or shaking hands, kids are quick learners!
Problem solving: They start with high tones and screaming to get their way, but then calm down listening to one another. You will be amazed how quickly they find their way amidst a horde of contradictions!
What Are The Advantages Of Outdoor Play?
Yeah field play is muck on clothes and soiled floor, but below are a few positives to this end:
Builds immunity: It's not only the sun which does good to your child, but the dirt around too! The GenX kids are absolutely unused to walking in the sun or rain. Playing in mud helps fights allergies and builds resistance in kids
Vitamin D: Just a bit of sunshine and whiff of fresh air contributes to strengthening your child's bone and overall development. Read more about vitamin D here. It is important for children as natural light stimulates pineal gland which regulates biological clock. It is vital to the immune system and makes them feel happier
Fights obesity: Running, cycling, swimming, jumping around works a great deal in maintaining healthy body weight of your child. It is a form of exercise wherein children burn excess calories which prevents obesity
Promotes imagination: Imaginary tools and friends are often an integral part of kids play, which gets missed in digital play. Paying with imaginary stuff enhances creativity and other cognitive abilities of the kids
Improves sleep-study cycle : Sweating it out in the fields and meeting friends for some fun is surely going to improve concentration as they would have something to look forward to! They are likely to sleep peacefully after being tired chasing each other
Discover new skills: Who knows you kid could turn out to be outstanding in hula-hooping or skipping!Outdoor play is the best way to develop motor skills like running, leaping and jumping. It helps in developing ball-handling techniques like throwing, catching and hitting a target
Teamwork: It helps them learn teamwork – a very important component of success. It enhances their vocabulary and learn more about numbers as they keep score and count.It also improves their  communication skills
Outdoor play contributes to cognitive and social / emotional development. When children are with their peers, they express freely and learn about the world in their own wayThey become stronger, taller and happier! What else does one want?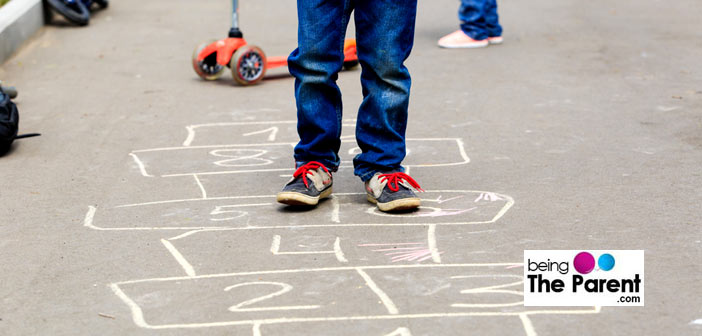 Tips To Make Sure Your Kids Play Outdoors
Agreed it will be a daunting task to slip your kid away from all the digital wilderness, here are a few hands on tips to get them moving:
Restrict screen times: Screen time includes TV, all sorts of video games, phablets, tablets and mobile phones. Kids are young and they are mostly accompanied by their elders, do they really need to carry an iPhone or Note 4? Never ever allow your kids to take them to sleep!
Organize kids: Kids look forward to tablets, video games and other forms of digital play when they are bored. If they have a set schedule, they are likely to perform in a balanced way. Work out ways where you can fill their free time in a fun and engaging way
Sweep all gizmo's out of kids room: These are pure distractions! And yes music and studies don't jam together–get this straight to your kids!
Practice what you preach: Yes at this young age, kids are great imitators. They learn by watching you. So if you sit glued to your mobile or TV screen, it's going to be difficult to shoo them away!
Build up the environment: How do you expect your kids to play without toys? Whatever interests your kid, get it for him if that can take him to the field. Provide toys which can be used outdoors such as football or Frisbee
Explore playground: Most societies have a playground, do make use of it. Inquire about any contests or sports activities organised there
Catch up outdoor opportunities: Be it morning walk or evening play, encourage your kid to tread out in the open. You can make it more adventurous for them by organizing camps in the backyard, day excursions or picnics!
Encourage them to explore natural beauty: Introduce your kids to the natural beauty reserves. Some kids may like to preserve special stones and shells. You may simply compete as who gets a better grab!
For those worried about the safety of your kid whilst outdoor play, you can have a small get together session with all mums together whilst your play or perhaps assign duties for each mum per day.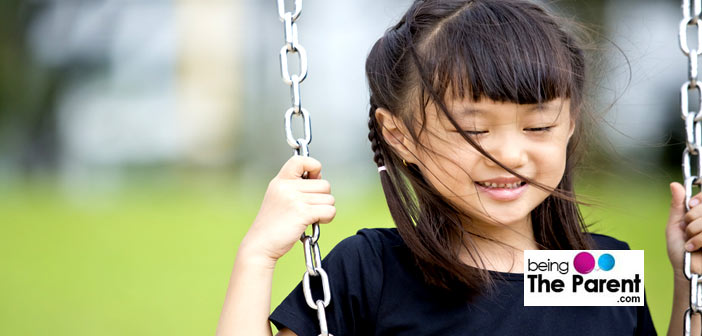 Adult Supervision And Outdoor Play
Though adult supervision is a must when children are playing outdoors, yet it is equally important to give some "off" time to kids without any pointers and let them figure a new game or a new play. Moreover, at times adults are busy in work and attending to household chores, that should not be deterrent to your child's outdoor play time. Keeping a watchful eye or letting other parent take over the role of supervisor would do equally fine. Remember, kids need to play outdoors everyday, jumping, running around, smelling things, getting dirty and looking at bugs. Outdoor play has a huge impact on a child's well being and happiness, healthy and psychology. Though some dangers do lurk, yet we as parents should constantly encourage our kids to spend time outdoors, challenging their imagination and physical strengths. That is how we grew up, right?
Some Common Outdoor Plays
Swings: Perhaps the most common way a child learns the glide, push and gain balance. Loved by everyone alike, swinging helps in strengthening for muscles and makes a child gain the sense of balance and force
Playing with a Ball: The most common outdoor games include playing with balls. Parents should carefully choose the ball. It should be light weight and medium in size. Playing with ball boosts eye-hand co-ordination. The best game to begin with could be throwing and catching the ball. As the child grows stronger and gains balance while walking and running, he might start trying to play football
Playing in the park: Children need a lot of opportunities to use their energy and explore their capabilities. Playing in a park is an excellent form of outdoor play. It provides the child with a larger territory but adult supervision is required
Tricycles: Tricycles are fun for most kids. At first, the child might get used to pushing along with his legs. Later, the child learns how to use the pedals
More games include:

Throwing and chasing balls
Wheeling , pushing or pulling of different toys over increasing distance and across different surface
Playing in sand, mud or in safe splash pools
Hopping and jumping
Chasing each other
Climbing a tree
Outdoor play is essential as it helps in channelizing the enormous amount of energy children have at early stages. It helps them develop better physical stamina and strength. Children usually imitate adults in their lives and they would take to outdoor activities only when the parents appreciate and encourage them to go out. Do not limit your child to indoors, instead make them venture outside, in line with the development of their social behavior and interpersonal skills.
Truth is, there are plenty of excuses to encourage them for field play. For a healthy development of your kid, pep them up and let them go bonkers! Oh oh, why not indulge in healthy cardio with your little ones? Think about this!