If you are pregnant, you must be reviewing your diet closely to see if you need to add or replace any of the food items to make sure your pregnancy and the baby growing inside stay healthy. When it comes to choosing milk for the development of your fetus, you will come across plenty of options. One food item that has always had contradicting views is soy milk. How safe is soy milk during pregnancy?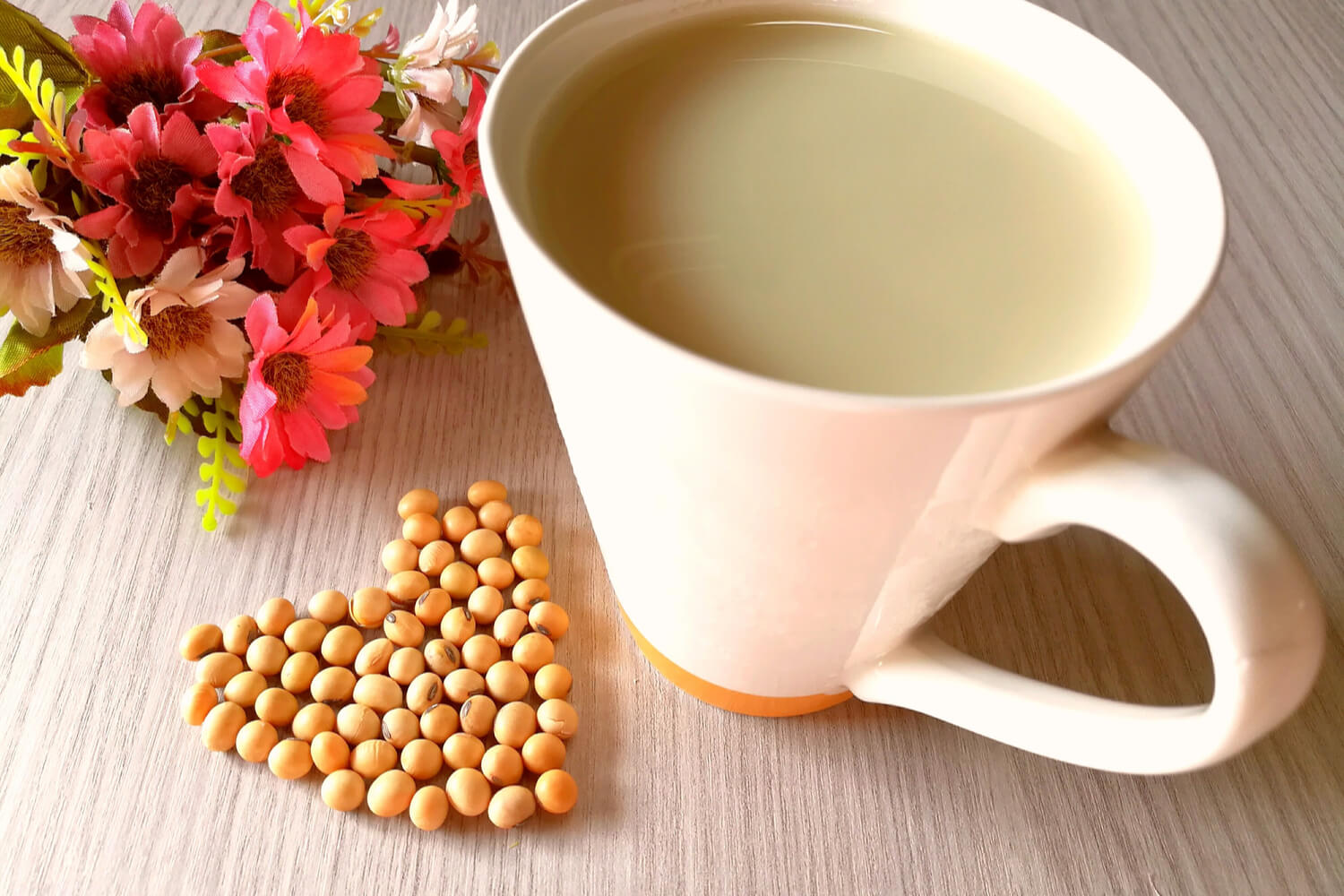 Soy milk contains the same level of protein as cow's milk. While milk is a good source of calcium and protein and essential during pregnancy, but there are some women who cannot have dairy products as they are lactose intolerant and they usually switch to soy milk.
There is scientific research that talks about all the health benefits of soy milk, while at the same time other research points towards the negative effects of soy milk. If you are wondering if soy milk is safe to consume during pregnancy then read on.
In This Article
5 Benefits of Soy Milk During Pregnancy
Soy milk is derived from soybeans. Dry soybeans are soaked in water and then ground to obtain soy milk. It is available in different variants like fat-free, whole, flavored, and fiber or calcium-enriched.
Following are 5 outstanding benefits of soy milk during pregnancy:
1. Protein
Soy products are excellent sources of protein as they contain all nine vital amino acids. Including more protein in your diet is key during pregnancy, especially if you are a vegetarian.
Additionally, it is also a "low-fat" source of protein, unlike meat products that are high in fat. Read here to know how to get proteins in your vegetarian diet during pregnancy.
2. Folic Acid
Most pregnant women are asked to take folic acid supplements during pregnancy. Folic acid is known to aid the development of the nervous system in the unborn baby. Soy milk is a natural source of folic acid.
3. Vitamins
Soy milk is rich in various vitamins, such as Vitamin A, B1, and E. All these vitamins not only keep the pregnant woman healthy, it also helps in the growth of the baby.
4. Carbs
Soy milk also contains carbohydrates, which are essential to keep the energy levels of the pregnant woman high.
5. Good Fats
Soy milk also has good vegetable fats, which are also important for the growing baby.
Side Effects of Soy Milk During Pregnancy
As you would have seen from the previous section, there are many benefits of drinking soy milk during pregnancy. Then why the debate? Because consumption of soy milk is not without side effects.
Following are some of the problems associated with soy milk, especially during pregnancy.
1. Phytic Acids
Soy milk contains phytic acids. Phytic acid reduces the absorption of some harmful heavy metals such as mercury and lead in the body. This is awesome.
But as a consequence, it also blocks the uptake of essential minerals such as calcium, iron, and zinc – all of which are extremely important during pregnancy. Read here to know how calcium is very important during pregnancy.
2. Lowered Cholesterol
Like we said before, being low fat is an advantage of soy milk. However, when you are pregnant, you need good cholesterol as it is required for the production of progesterone, estrogen, and vitamin D.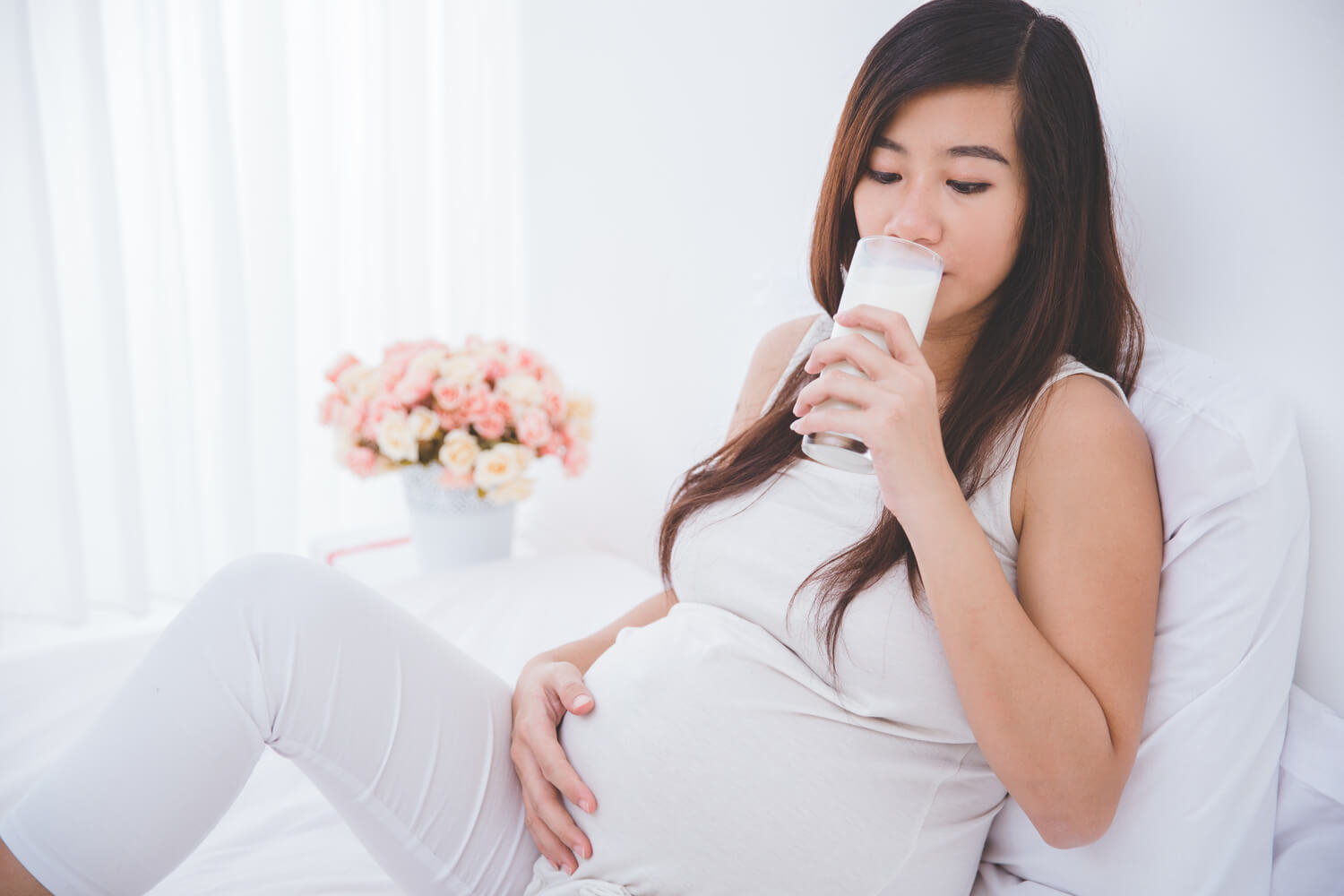 3. Isoflavones
Soy milk contains isoflavones which can imitate estrogen in the human body. Consuming so much of it can impact not just your health, but also your baby's development inside the womb.
Research links large consumption of soy milk by pregnant women to the occurrence of tumors in babies. Isoflavones can also result in migraines in pregnant women.
4. Allergies
Some pregnant women develop allergic reactions to soy milk and they develop rashes, vomiting and inflammation, and so on.
5. Birth Defects
There has been no conclusive information that completely disapproves of consuming soy milk during pregnancy. However, it is better to have soy milk in moderation to avoid birth defects in babies.
The Verdict: Consume Soy Milk in Moderation During Pregnancy
So many benefits. And so many side effects. What should you do? It is not surprising to get confused. Moderation is the key. Having one or two servings of soy milk per day is perfect. It will give you all benefits of soy milk while limiting the probability of side effects.
Note*: One serving, for reference, is equal to one glass. So, you can have up to two glasses of soy milk per day, without worrying about consequences.
If you are still unsure, please talk to your doctor and ensure that you are not allergic and it is safe to have soy milk. If you want to be safe and not take risks, it might even be a good idea to avoid soy milk altogether and replace it with other high-protein sources and a balanced diet.
Conclusion
Pregnancy is a time when you need to be very careful of what you eat. While there are many foods that will help assure a healthy pregnancy, there are many others that can result in unwanted side effects.
Pregnancy is the most beautiful phase of a woman's life, so relax, stay calm and enjoy this phase with little precautions here and there. This will help you stay healthy and make your delivery easier and at the same time help your unborn baby to grow healthy.
FAQ's
1. Is Soy Milk a Healthy Drink When Pregnant?
Yes it is. It is packed with many nutritional benefits. If you are vegan, this can be great nourishment during pregnancy.
2. Can I Add Soy Milk to My Cereal and Other Foods When Pregnant?
Yes you can. Just boil the milk before consuming it. Boiling will kill all harmful substances in the milk.
3. Can Soy Milk Control my Cholesterol Levels When Pregnant?
Yes it can. Though this may sound good for many, it can be the opposite for many. Insufficient cholesterol in the body can tamper with the production of estrogen.
4. Can Drinking Soy Milk During Pregnancy Affect my Baby?
Though not scientifically backed, people do believe it can. Soy milk is rich in isoflavones, which can cause tumors in babies. It can result in some birth defects if consumed in large quantities.
Read Also: 8 Indian Foods To Avoid During Pregnancy