Expecting mothers experience bunches of strains and stresses – both physically and psychologically. Bumps in the limbs, tiredness, throbbing back, indigestion, cramped legs and what not! Your body definitely feels the impacts of pregnancy. Dropping at the spa for a day or so seems like a fantastic means to unwind. After all, a little pampering to your exerting muscles seems innocuous. Hold on, the next moment finds you thinking is a spa is safe for you. Actually, spas may not be totally off-limits for you during pregnancy if you take certain precautions.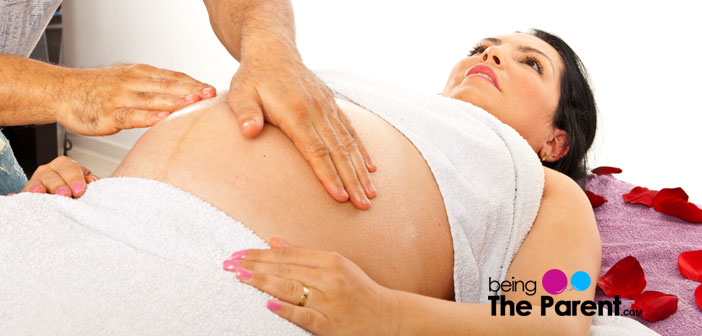 Are Spas During Pregnancy Safe?
Not all spa treatments are beneficial for you or your child in the course of pregnancy. However spa treatments, particularly designed for pregnant women by therapeutic-spa experts, will not only do any harm to the expecting mothers. Infact, pregnancy spas are so designed that they have a therapeutic effect on women. Whereas, the other luxurious spas (even the same spa center you enjoyed before pregnancy) should be avoided in the course of pregnancy.
When Can I Go For A Spa During Pregnancy?
The second trimester of pregnancy is the best time for some indulgence – since you are more in control of yourself now. With nausea and morning sickness probably a thing of the past, and energy levels adjusting to your pregnancy needs, it seems an ideal time to get some pampering. Second trimester is also considered to be the safest of all, hence book yourself a rejuvenating time at a spa center that knows how to cater to pregnant women. Always let your spa staff know how many weeks pregnant you are, so they understand your needs and are prepared accordingly.
What Precautions Should I Take Before Booking A Spa During Pregnancy?
Before heading to a spa, make sure you:
Choose trained spa experts: You should choose a spa center, which is supervised by a spa expert who is well trained in performing prenatal spa treatments. Always let the spa staff know how far you are in your pregnancy
Are proceeding through a normal pregnancy: It is advisable not to go for a spa session if you are facing any complications during your pregnancy. Your pregnancy should be proceeding normally
Discussed with your doctor: Even if the above two aspects are satisfied, consult your gynecologist before fixing an appointment for a spa treatment
Avoid hot tubs: You are not supposed to take hot tubs like Jacuzzi, sauna, and steam room during pregnancy, an even hot showers are to be avoided because of the risks involved for the baby
Are Hot Tubs And Tanning Beds Safe During Pregnancy?
It is advisable to avoid tanning beds and hot tubs because it is really dangerous to increase the core body temperature in the course of pregnancy. Keep in mind that the increase in the core body temperature that happens during a hot tub is very much similar to an increased temperature due to a high fever. An increase in the core body temperature of the mother can:
Affect the unborn baby: In the event that a mother's body temperature goes up altogether, her baby can get exceptionally hot. Unlike born babies, unborn babies are not able to lose those extra temperatures. This can result in numerous birth defects like Spina Bifida especially when overheating happens during the first trimester
Trigger preterm labor: When the skin that comes closely in touch with the hot water or steam, it becomes warmer. The blood vessels near the skin surface start to dilate and the blood flow to this region increases. This can result in drawing more blood from the placenta. If this happens in the later stages of pregnancy, it can even trigger preterm labor
Trigger miscarriage: It is found that, if the mother spends even ten minutes in a hot tub during the initial weeks (4-6weeks) of pregnancy, can increase the risks of miscarriage
Make the mother faint: When the body temperature increases, more blood streams near your skin, to cool the body by sweating. If more blood is drawn from other internal organs like the brain, the oxygen level will be decreased significantly resulting in fainting of the mother
Triggers low blood pressure: Increased body temperature can give rise to low blood pressure. Low blood pressure is very dangerous in the course of pregnancy, as more issues can associate with it affecting the normal progression of the pregnancy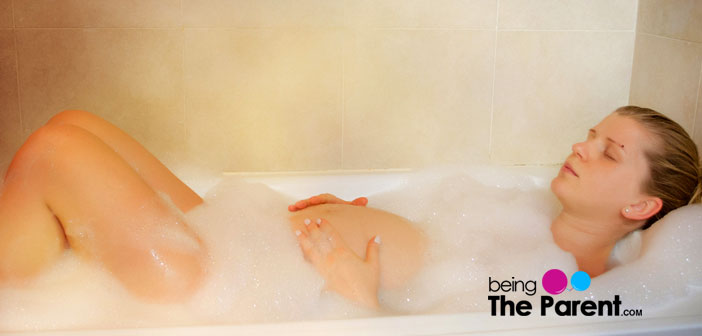 Is It Safe To Enjoy Some Massage During Spa?
A massage during pregnancy can be helpful to reduce pregnancy discomforts like the aches in the spine, hips, and shoulder. Pregnancy massage can also make an expecting mother more relaxed and invigorated. Massage is generally allowed during pregnancy if the following conditions are dealt with:
Pick a spa center that offers specialized massages for the pregnant women. This implies that a certified prenatal massage therapist performs the massage
Tables with gaps in the center (for the belly) ought to be dodged because they do not satisfactorily support the weight of the infant. However, you can try them and pick your best
Lying on the stomach for a back rub is safe as long as it causes no uneasiness. and you are still in your early stages of the pregnancy. Lying on your back after the pregnancy progresses into the fifth month should be avoided as it could bring about low blood pressure. This is because the uterus can be pressed against the large blood vessel, which carries blood from your lower body to your heart
Performing a back rub while you are lying on your side supported with cushions will be more beneficial for the expecting moms
Moving into different positions, such as sitting, lying on the side or semi-reclining, while getting a charge out of a neck, back and leg back massages can be most advantageous
Be careful about undergoing aromatherapy and massaging with essential oils during pregnancy in light of the fact that a few substances do absorb into the circulatory system through the skin and can have a harmful effect on the fetus
Facials are allowed during pregnancy if they contain only all-natural products
Is Body Wrap Safe During Pregnancy?
No. Body wrap is not at all safe during pregnancy. The body wrap is a procedure in which, a mixture of herbal or mineral preparation is applied on the body. After this, the body is wrapped up in a sheet or strips of cloth. This process is designed for skin tightening or softening, detoxification, or temporary weight loss. The objective of a body wrap is to make a warm cover that advances sweating. Therefore, body wrap increases the core body temperature, which is harmful during pregnancy.