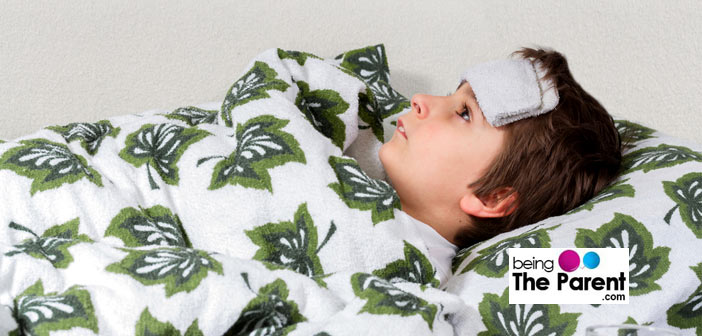 This is the season of the flu. Many parents are boggled with the question whether their child has H1N1 symptoms when the flu just seems to stay on and on. Though most cases of children and kids are mild when it comes to H1N1, some kids, without any defined health problems have been hospitalised and even died because of swine flu. Lets discuss the symptoms,
What is Swine Flu (H1N1)?
Swine flu dates back to many years, but at that time only people who had direct contact with pigs got infected with H1N1. Unfortunately, this spread into a virus, infecting people who had nothing to do with pigs. However, in 2009, this virus spread rapidly, and the World Health Organisation declared it to be pandemic. Though now swine flu is not as life threatening or dangerous as it was before, yet, it is important to protect yourself and your family from getting infected with H1N1.
Symptoms of Swine Flu in Children
Swine flu can have serious complications, and so is very different from the typical flu. As a parent, you must watch out for these signs in your kids and call the doctor immediately:
The child has fever – above 100.4 for babies till 3 months of age and 101.1 for everyone else
Never ending cough and sore throat
Nasal Congestion
Intense headaches or body aches
The child experiences chills
The kid seems to be fatigued and tired
These symptoms make influenza very different from common cold and typical flu. Smaller children under the age of 2 years are at a higher risk for getting hospitalized.
What should Parents do?
Well, this is the flu season. In any case if your child is unwell, you must keep him indoors at home at least for 24 hours or more until the symptoms go away. The child should not be pushed to the school or the day care.
If your child is below the age of 5, or if he has any other problem like asthma, do call your pediatrician immediately. Younger children or those with medical conditions are at risk if H1N1 hits them, and hence need medical attention on priority.
If your child is above 5 years old, you can administer tablets like Tylenol and Motrin (under medical guidance) for fever. The child should be kept well-hydrated and rested.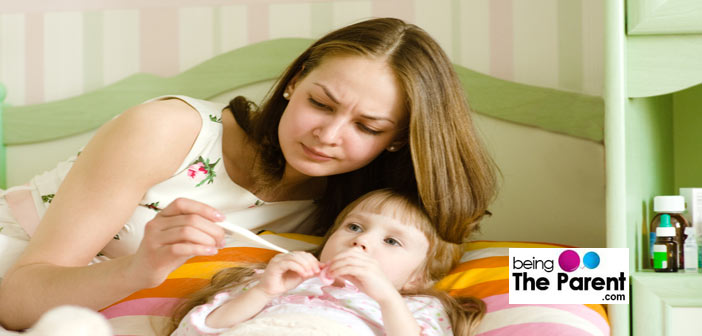 Treating a Child With Swine Flu
Though vaccination is the best way to safeguard your kids from swine flu, yet if you feel the child has flu-like symptoms, you must reach out to your doctor who will test the child for possible infections. In case the pediatrician feels that the child is exhibiting symptoms of H1N1, he will immediately administer an antiviral medication like Tamiflu for kids aged two or less or those with any medical conditions. For kids older than 2, the doctors use their judgements and administer medicines and antibiotics.
Antiviral Tamiflu gives the best results is given within 48 hours of flu symptoms. Hence, parents must keep a close watch on the child's symptoms.
Danger Signs of H1N1 in Kids
If your child exhibits symptoms like the ones listed below, you must seek urgent medical attention –
A grey or blue toned skin color
Cannot breathe comfortably
Vomits or throws up persistently
If feeling irritated, cranky and does not want to feed , eat or drink
The flu like symptoms improve but then come back with a worse cough and fever
Fever with a rash
Parents must monitor the child closely for any or all of the above listed symptoms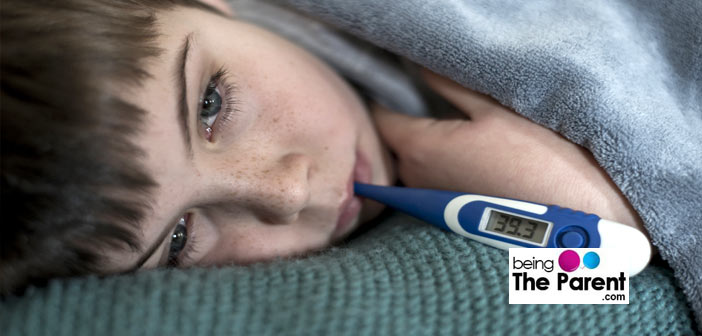 Taking Care Of A Child With Swine Flu
In the event your child has been diagnosed with H1N1, make sure that you should not give the child anything that contains aspirin.
Refrain from sending the child to school or daycare till at least 10 days post the onset of the flu
Keep the sick child away from other people
If your child is small, place his chin on your shoulder so that the cough doesn't get into you
Washing hands very often is highly recommended
Use a household disinfectant to keep things clean – and clean them often
Wash bed sheets and towels with laundry detergent in hot water
Make sure that you remain calm and composed, even though you are worried sick, as your child is watching you. You have to make him feel safe if he seems to be feeling scared or is worried. Tell him that germs have gotten inside and so it will take a while to recover. Enforce positivity in yourself and the child, and be reassured that you and the health care officials are on top of this flu.