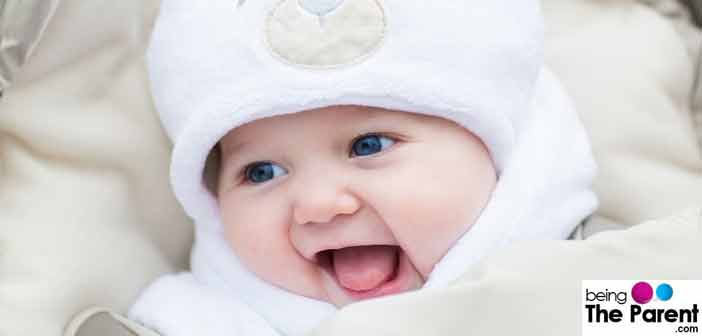 Baby care is actually a super special responsibility! Winter can be especially challenging, given the cold and the chances of flu. It can be a daunting task to keep your baby safe and comfortable in the season of snow and chill. So, don't take any chances and use the following ten spells to transform cold winter into a warm, cozy experience for you and the baby.
Just Make Sure Your Baby Protection Charm Has these Ten Practical Spells
Comfortable clothes: It is not so easy as it sounds. A woolen garment can feel too warm if you are over protective even in a mild winter. Being too much cautious can be uncomfortable. So, find the appropriate soft warm clothes with an eye on the weather. Obviously, if you live in a chilly are, you will need a woolen sweater. However, in urban places, a warm thick cotton cloth should do just fine
Special care for 'catchy' areas: Make sure you have the protection for the hands, ears, feet, and the head. These are the places that really 'catch' cold because being exposed; they are more vulnerable than the body. Babies pee more frequently during winters- so do ensure that he is not wet for long. If using diapers, check them every hour. Always supervise whether the blanket is safely tucked around your baby. It should not pose any kind of suffocation hazard any time!

Cosmetic care:You can easily find good pediatric cosmetic creams. It can be better to use something organic (such as Aloe Vera gel) instead of the usual Vaseline. After all, the latter is petroleum jelly, and the baby skin is naturally not suitable for the chemical
Oil massage:Pediatricians prescribe Vitamin A and D enriched oils. Many moms also use mustard and olive oil to give their babies a healthy massage. It acts like a natural protection on your baby, keeping the cold away. Nevertheless, you will have to keep an eye on your baby's sensitivity – and do ensure that you do not leave a lot of oil on the skin as it can cause rashes
Try aromatherapy baby care: Sweet smelling aromatherapy oils are made from flower extracts. You can inquire if they have anything especially for children. Be careful though, because the extracts have a strong dizzying effect. Mix a few drops in your palms and use it
Hand washing: Always make sure to sanitize your hands before touching your baby. Winter is a very flu prone time and the germs find the season suitable. Well, make it unsuitable for the germs by your protection! Every time you are changing a soiled diaper or wiping the baby's runny nose, you get some germs in your hand. Keep your little one clean all the time so that the invisible threats of winter just disappear from your home! Obviously, everyone else from the father, the grandmother, or grandfather should care to follow this simple step
Natural immunity-Breastfeeding:The best protection comes from inside. So, you will have to strengthen your baby's natural immunity. Include easily digestible fruit pulps in the toddler's diet. Milk is good as it is a rich source of calcium. If you are still breastfeeding, then it is probably the best natural immunity provider!
The medicine support: Make sure that your baby's vaccinations are up to date. Your pediatrician may have medicines to strengthen the disease fighting mechanisms. Many parents also look for alternative treatments such as homeopathy. Indeed, the latter can be better because pills are chemical products after all. Homeopathy globules are just sugar seeped with a dilute medical concentrate. Definitely, it depends on your preferences. Just make sure that you are visiting a good pediatric specialist who does not push pills for the child unnecessarily. Keep the best doctor's phone number on speed dial at your phone always

Hold close: This is again the best way to keep your baby safe from coldness. Apart from the pure emotional warmth, your baby also literally feels cozy by your body warmth. Snuggle the little one, but not to the point where he feels uncomfortable by too much care and starts to cry!
Arrange rest: Make sure that your baby gets enough rest. Having sufficient sleep is important to feel refreshed, and for babies sufficiency may mean a sleeping spell of ten to twelve hours! Again, some babies are reluctant to fall asleep. Comfort and relax your tiny one. Sing lullabies maybe, while you rock her in your laps!
These tips will help you take care of your baby during winters, keep your baby away from sick people as diseases spread easily in this season. Enjoy these winters by putting your anxieties at rest. Think about a most precious immortal flower of the heaven! Its beauty is innocent and delicate and it needs your protection. The years of childhood are like this magical flower from the skies. The mother is the earth, and the father is the seed. The flower blossomed on the earth! The earth and seed are also the guardians of this paradise flower.