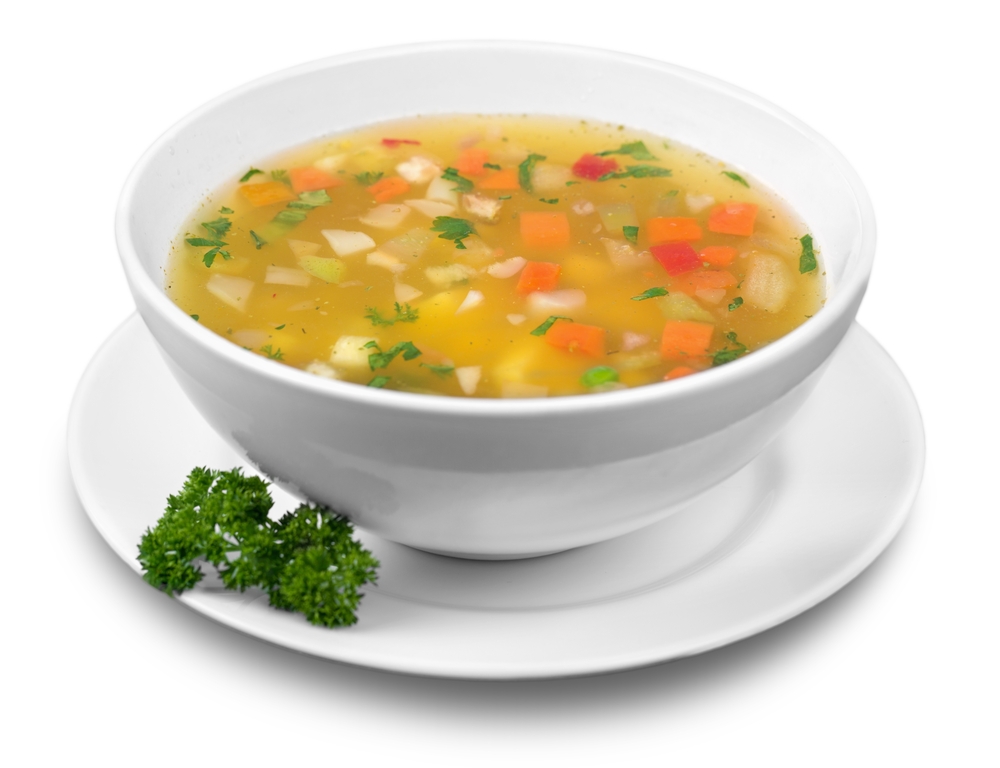 Do you have a fussy eater at home? Are you as a mom struggling to provide your child with a nutritious diet? Then go on and read this one out, because we are going to help you learn some ways to get those veggies into your child's diet.  Every baby must be exclusively breastfed until they are 6 months old, post that, mothers are suggested to begin introducing vegetable and fruit purees and mash to get them used to the variety of tastes. This will also ensure your baby is receiving all the vital nutrients to grow up strong and healthy. What happens when they become old enough to choose their meals? They begin to refuse the greens and veggies. But one delicious way to get your toddler to eat healthily and get all the nutrients is by making them some warm delicious soups made from veggies they don't like.
Soups provide a lot of health benefits for kids and the best way to begin introducing vegetables to kids is by making a soup out of it. It serves as an appetiser, in turn, increasing hunger and also helps tantalize their taste buds. Since they have already taken these veggies in a pureed or mashes form, they will instantly adapt to the taste of vegetable soup too. Let us have a look at some of the benefits that your child will receive from having soup on a regular basis.
What Are The Benefits Of Including Vegetable Soup In Your Child's Diet?
There are a host of benefits for your child by consuming soup. Some of the most important ones are;
It compensates for the fluid intake required by your child's body
The soft veggies in the soup help in easy consumption and also aids better digestion
Soups which is rich in Vitamin C does the trick of curing your little one from cold, cough or the flu.
Even vegetarians benefit a lot from soups as they have a wide variety of vegetables to choose from to make a soup for their kid.
It helps to get more veggies into your child's nutrition system.
If you make your soups thick and creamy, then this will help gain some weight for your child.
Read ahead to discover some more benefits of soup for your child and also some delicious recipes to satisfy your child's evolving taste buds.
Guidelines For Preparing Vegetable Soup For Babies
Wait until 8-9 months to start giving soups to your baby. Let your baby get used to different types of fruits and vegetable puree for a couple of months after being introduced to solid food (which is around 6th month). Also, spices are not supposed to introduce to the babies under 7 months old.
Until your baby turns one year, don't add salt to the soups. They receive enough salt (less than 1 gram) from other foods. Over intake of salt is not good for babies.
Use good water, preferably filtered water, to wash whole vegetables and sliced vegetables before cooking. Make sure the cut boards and knives and utensils used in cooking are germ-free.
Why Homemade Vegetable Soups Are Best For Babies?
Although instant and ready-made soups are an easily available option, it is not always a healthy option and does not provide the nutrients that a nice homemade soup would provide your child. Take a quick look at the ingredients at the back of the packs and you will notice the alarming number of preservatives, artificial flavoring, thickening agents and cornstarch that the soup mix is loaded with. Overall, they provide no nutrition at all and are not a suitable option for babies. Home-made soups which are made out of fresh vegetables and prepared in a hygienic way at home with no chemicals at all is the best choice you can provide for your baby!
5 Vegetable Soup Recipes For Infants
Here are some healthy and nutritious recipes of vegetable soups that you can prepare for your child.
1. Mixed Vegetable Soup
Ingredients
1-2 bowls of chopped veggies of your choice
 Salt as per taste
Pepper (This is optional
Recipe
Boil and pressure cook all the chosen veggies and once cooled you can puree them into desired consistency.
Add some salt as per taste required
2. Lentil Soup
Ingredients
Half or one cup of lentils as per desired consistency
Salt
One tablespoon of ghee (optional)
Recipe
Boil the lentils in a cooker until mushy
Add salt
Add some ghee on top for taste and better digestion.
3. Tomato Soup
Ingredients
1-3 tomatoes as per taste preferred
Salt
Little pepper
One teaspoon of butter at the end
Recipe
Boil tomatoes and peel off its skin after its cooled, de-seed the tomatoes and puree it as per desired consistency.
Add some salt and pepper
Garnish it with butter for a smooth and delicious texture.
Beetroot Carrot Soup
Ingredients
1-3 nos of Beetroots and carrots
Salt
 A bit of pepper
Recipe
Slice the beetroots and carrots and pressure cook them until mushy. After cooling, puree them to get a soupy consistency.
Add salt and pepper for taste.
5. Chickpea and Spinach Soup
Ingredients
1-2 tablespoon of chickpeas which are left to soak overnight
1 cup of finely chopped spinach leaves
 Salt to taste
Recipe
Boil the spinach leaves individually and puree it nicely.
Cook the soaked chickpeas and mash as per required consistency.
Mix the chickpeas and spinach puree and add salt as per taste.
Precautions While Preparing Soups For Babies
Select the freshest and finest of ingredients
Check for the expiry date of ingredients
Make sure to wash your hands thoroughly before preparing the soup
Wash and dry the utensils prior to cooking
Wash the vegetables under clean running water to get rid of any chemicals that might be on it
Do not store baby's food/soup in the refrigerator for more than 24 hours
All these recipes mentioned above are suitable for babies aged 6 months and above. These soups are considered to be nutritious and provide a wholesome meal for babies as it includes various veggies and grains. But ensure you do not substitute these soups for solid meals!