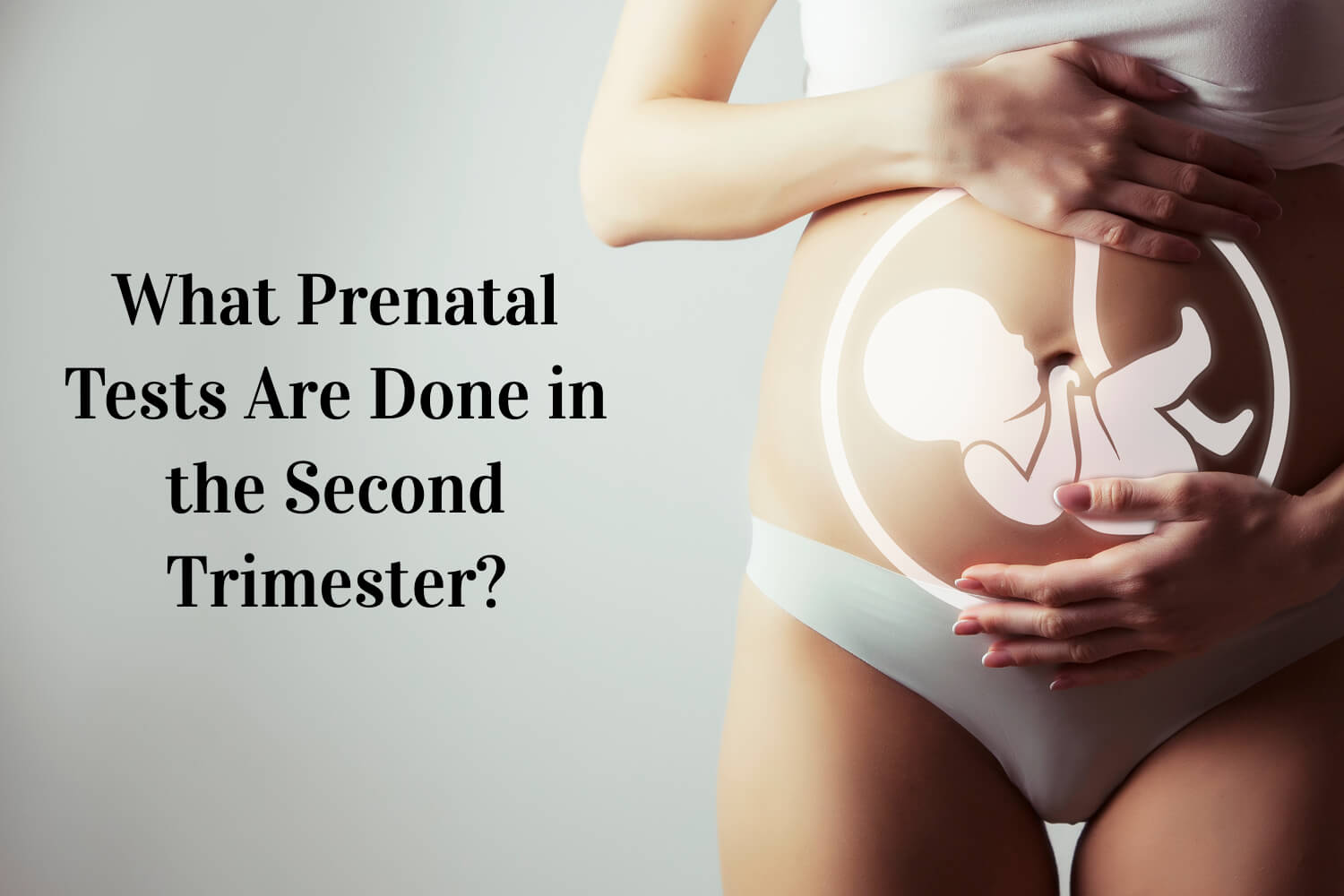 The second trimester is the blissful period of pregnancy. You will experience tranquility as the initial hormonal surge subsides, your body adjusts to the rising hormones, and you start feeling fewer symptoms such as morning sickness. By this time, your uterus will start to expand, and your baby bump will become visible. You will get to feel the very first movements of your baby. At this stage, you may start wondering if your pregnancy is progressing as per expectations and if your little bean is growing well. Your doctor will prescribe prenatal tests to understand these aspects. So, what prenatal tests are done in the second trimester? We explain in this article.
It is true that would-be parents find comfort and confidence in knowing that their baby is making the milestones. Prenatal tests also prepare parents for the upcoming new arrival in the family. Here we will discuss some of the tests your doctor may prescribe you in the second trimester. Some tests like the ultrasound test are very much necessary to know about your baby's development. But your doctor will also prescribe some tests like the quad screen if you at a risk for a complicated pregnancy due to age or genetic disorder. Whatever it is, you need to always ask for the risk factors of the tests before doing them.
In This Article
List of Important Prenatal Tests Done in the Second Trimester
The second-trimester tests are as crucial as the first-trimester prenatal tests. The second-trimester tests mainly focus on detecting/ruling out genetic disorders and also identifying specific types of genetic disorders in the fetus. In addition, your doctor will continue monitoring your baby's growth and your pregnancy progress through ultrasound scans. Glucose tolerance test or GTT is a vital test during your second trimester. Your doctor will also prescribe routine tests such as a complete blood profile, complete urine examination, and monitor your vitals such as your weight gain and blood pressure,
1. Maternal Blood Screening (Quad Screen)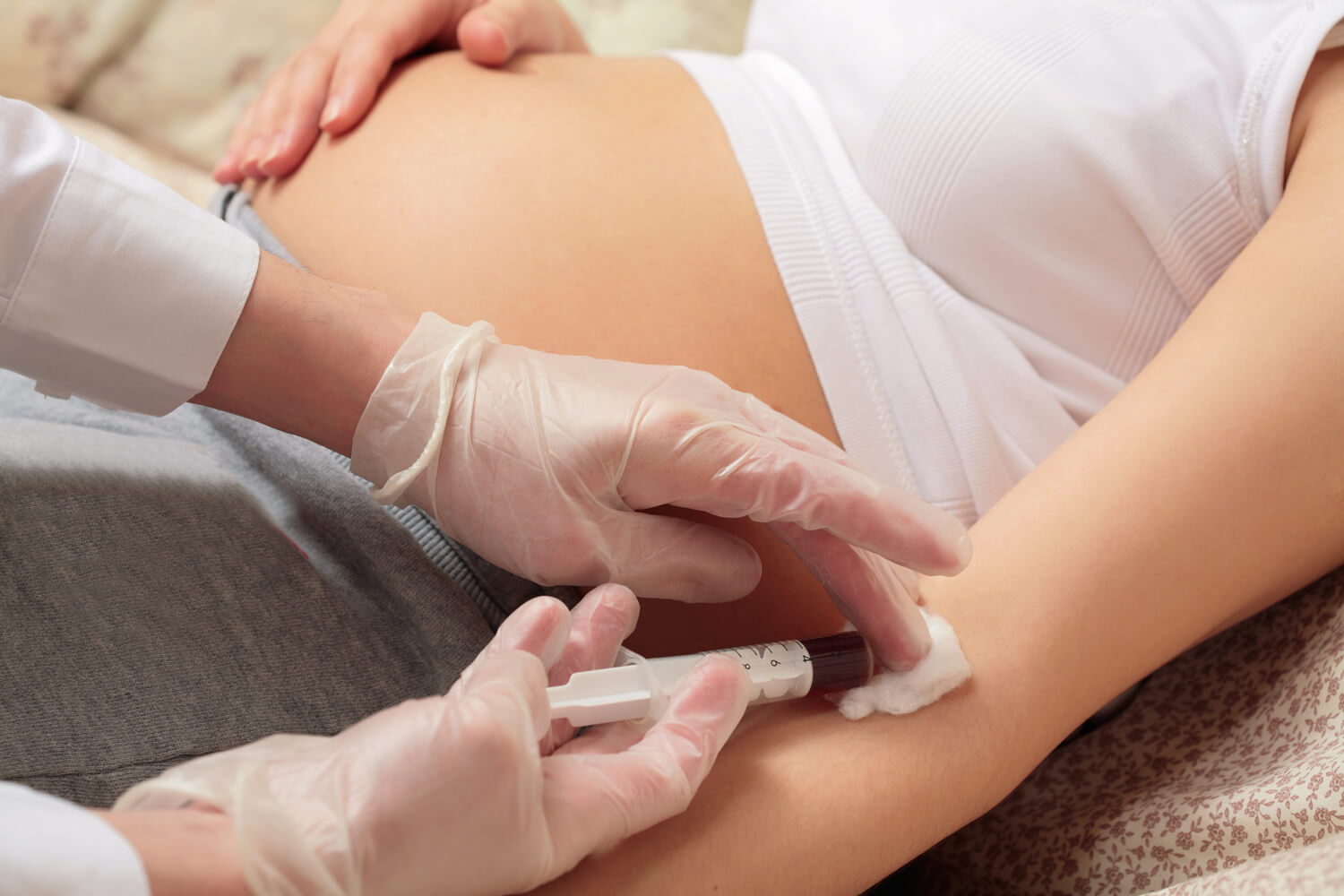 Maternal blood screening test is also known as a quadruple test or simply a quad test. During this test, the blood sample of the mother is taken to measure the levels of four hormones (Alpha-fetoprotein, Human Chorionic Gonadotropin or HCG, Estriol, and Inhibin A) in it.
Alpha-fetoprotein is a protein that the developing baby makes. HCG and Inhibin A hormones are released from the placenta only during pregnancy. The Estriol hormone is released from the baby's liver and placenta. By testing these hormone levels, certain medical conditions like down syndrome or neural tube defects can be evaluated. Anencephaly is type of neural tube defect where the baby is born without parts of the brain and skull and considered as a serious birth defect.
It is ideal to do the quad test in between 15 to 18 weeks but it can be done up to 22 weeks too.
2. Ultrasound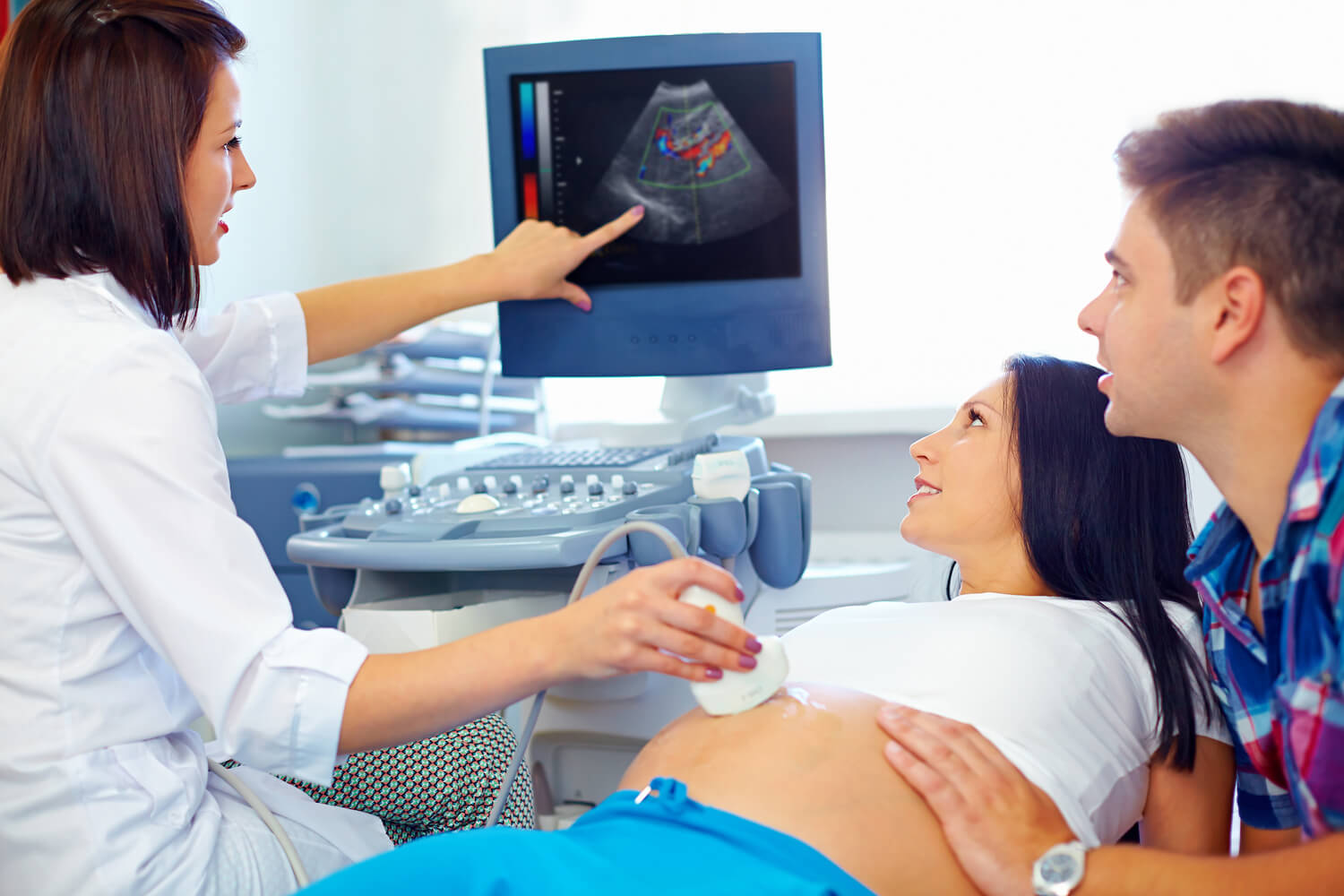 The second-trimester ultrasound is a must-do prenatal test. You will have to do this between 18 and 22 weeks of pregnancy. According to NCBI, second-trimester ultrasound historically was often the only routine scan women had to do during pregnancy. Ultrasound provides vital information like the gestational age of the fetus, placenta position, fetal number as well as fetal abnormalities if any.
Ultrasound is a safe and widely appreciated prenatal test. It uses sound waves that bounce back from the baby's bones and tissues to give an image of the baby. While you can see your baby moving inside, you and your doctor can check its anatomy, heart rate, position, etc. Your doctor can suggest multiple ultrasounds if they find anything odd.
[Read : Amniocentesis Test During Pregnancy]
3. Amniocentesis
In this test, a sample of the amniotic fluid (about 1 ounce) is collected to test for signs of chromosomal disorders, neural tube defects, or genetic disorders. The amniotic fluid contains cells shed by the fetus that contain genetic information. This test is effective in the early prediction of conditions like spina bifida, PKU or phenylketonuria, or chromosome disorders like down syndrome.
This test can be done in between 15 to 20 weeks. Your doctor will only suggest this test if your previous prenatal tests indicate a possibility of any disorder. Certain risks like leakage of amniotic fluid, uterine infection, injury to the foetus, and miscarriage can happen during this test.
[Read : Glucose Screening And Glucose Tolerance Test During Pregnancy]
4. Glucose Screening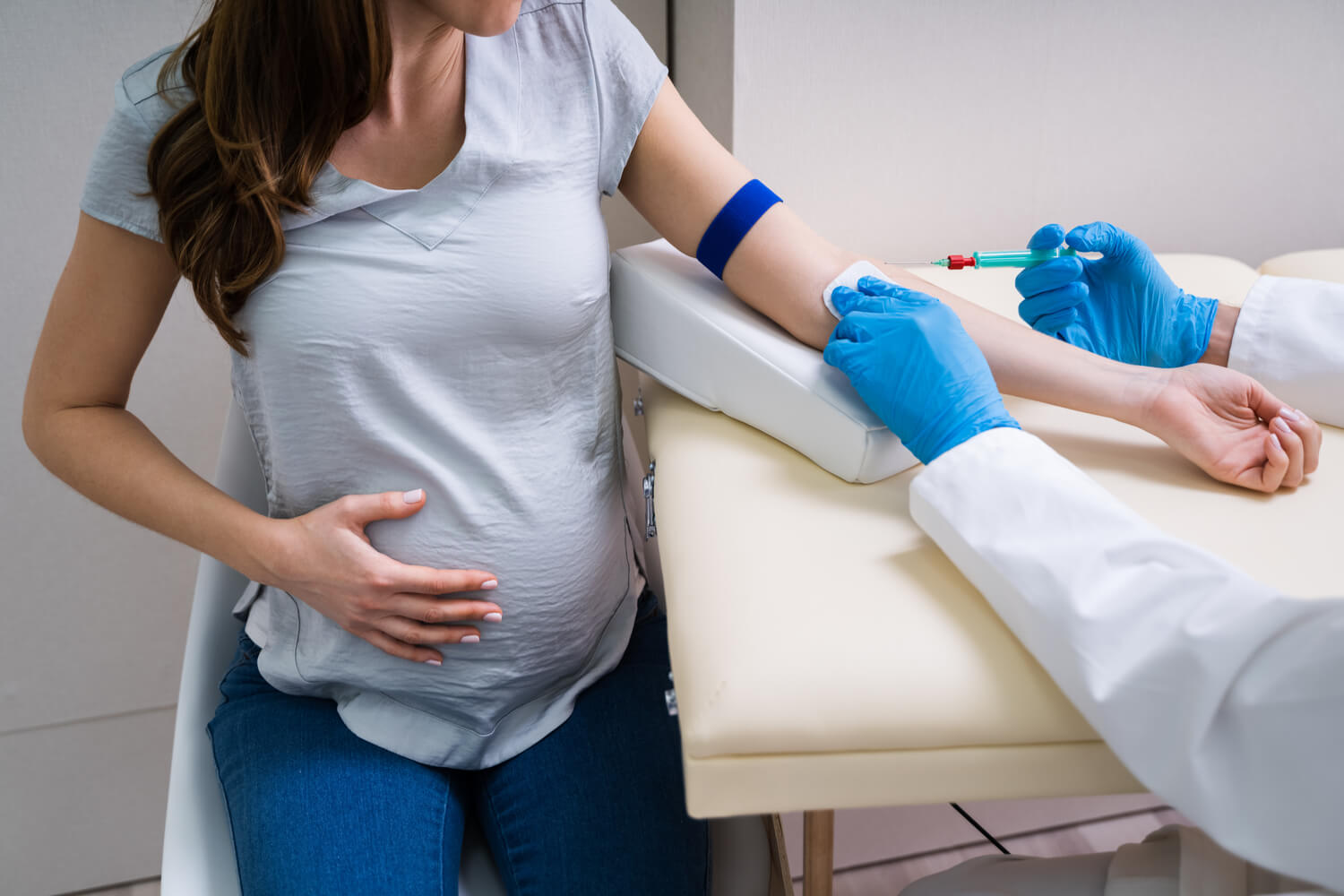 A lot of women develop diabetes during pregnancy that stays only during pregnancy. This type of diabetes is known as gestational diabetes and can have a serious effect on the growing baby inside if not treated in time.
Glucose screening is a blood test to check the glucose levels in your blood. Before Glucose screening, you will have to drink a sugary liquid and then go for the blood test. If the glucose levels in your blood are too high then you will have a glucose tolerance test. For this, you will have to drink a glucose solution on an empty stomach and check the glucose levels in your blood every hour for 3 hours.
Ideally, your doctor will prescribe glucose screening between 24 and 28 weeks but can also ask you to get it earlier if you are at a higher risk for gestational diabetes..
These are some prenatal tests you may have to go through in your second trimester. These tests will give you a deeper and detailed knowledge of your pregnancy and the health of your baby. Besides these, your doctor may prescribe additional tests to check for conditions such as hepatitis C, thyroid disorders, tuberculosis, fragile X syndrome, etc. These tests are optional though.
[Read : Second Trimester Anomaly Scan For Your Growing Baby]
FAQ's
1. How Accurate is 2nd Trimester Screening?
The accuracy levels of the second-trimester prenatal tests are 99%. Your baby shows enough development and is clearly visible on ultrasounds and other tests which means that you get confirmatory results.
2. When is 2nd Trimester Screening Done?
Most of the second-trimester prenatal tests are done between 18 to 20 or 22 weeks of pregnancy. This is the ideal time for second-trimester screening.
3. Can You See Down Syndrome on a 20-Week Ultrasound?
A second-trimester ultrasound can detect 50% of down syndrome cases. Some of the symptoms of down syndrome can be visible during the ultrasound.
Read Also: What Prenatal Tests are Done in the Third Trimester?