The number of 'true' surprises in a life is indeed very few. However, one of the most memorable and perhaps the biggest memory has to be the very day when you learnt that you are embarking on the beautiful journey of motherhood. It does not matter whether the good news came unexpectedly, or you were trying for long, or whether it comes someplace in-between. The joy is, in all ways, second to none.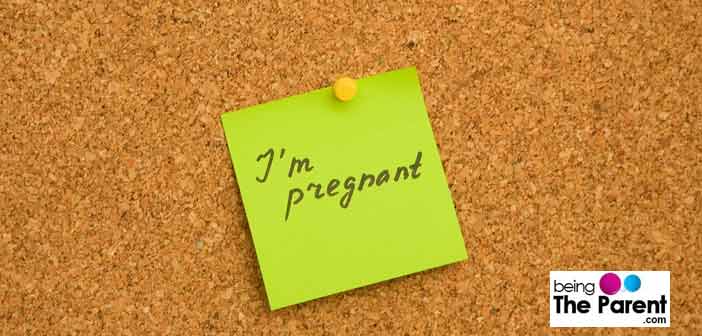 And perhaps, the best part about learning that you are pregnant is that only you get the honor of conveying the big news to your partner. So why not send the message to the would-be daddy a little unconventionally? That would be a moment that both you and your partner would like to eternalize. And of course, there will be a day when your bundle of joy would ask "how did you tell it to daddy"? So, to make the story interesting, you might want to have some harmless fun.
Tell Your Husband That You Are Pregnant In 10 Beautiful Ways
The Classic "Bun In The Oven" Way
The allusion 'bun in the oven' is known to almost all. And menfolks love everything that relates to food. So if you like quizzes, then why not try a little trick. Make a cinnamon bun or if he is health conscious, then go for its whole-grain avatar. You can also buy it from the stores if you feel too nausea to be in the kitchen. When your hubby comes home from walk, tell him that there is a sweet surprise inside the kitchen. He would oven the oven, smacking his lips, only to find the big bun on the plate Expect him to be surprised or shocked! Shout, "Dearie, there is a bun in the oven- OUR OVEN." Next, celebrate the impending parenthood by enjoying the treat!
Cook Or Bake It Up!
Bake some cookies and write your message with some cream and frosting. If your hubby loves chocolate, then let him indulge in some temptations before the message spells out. If you are good at art, then create a label that reads "I am pregnant" and keep it on the jar of pasta sauce. When your husband comes back from home, suggest making spaghetti for the dinner. Ask your husband for assistance. Hand your husband the labeled jar, and observe his reactions. See how he grins from ear to ear
Let The Pooch Tell It
If you have a pet at home, then write the words "Mummy's Pregnant" on a paper piece and fix it on your doggy's (or kitty's) collar. Let your partner come home and the pet will run to greet him. It won't take a second for the daddy to understand what's going on
"Will You Be A Father?"
Did your hubby propose marriage while you were dating? Now consider repeating the history, with a twist, of course. Take your man back to the place when he proposed and re-create the sight. But instead of handing him a ring box, gift a bracelet box, or anything of the kind that contains the evidence of your positive pregnancy test
Let It Spell
Write the beautiful words 'I am pregnant' on the sand while you walk across the beach, or use lipstick to write on your bathroom mirror or you can even spell it on the frosting of your cake. Make a puzzle with letters like "Congrats! You Are Gonna Be Daddy" or I am Pregnant" and watch his excitement as he places the lat letter!!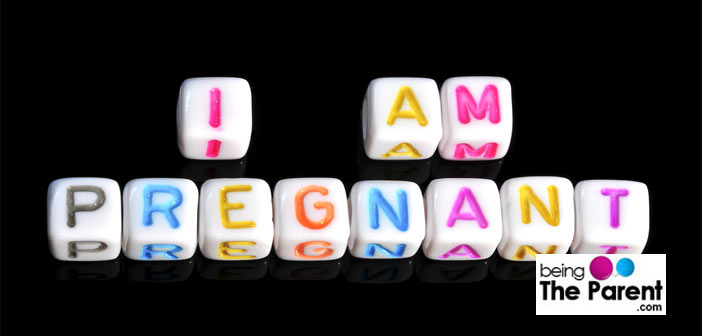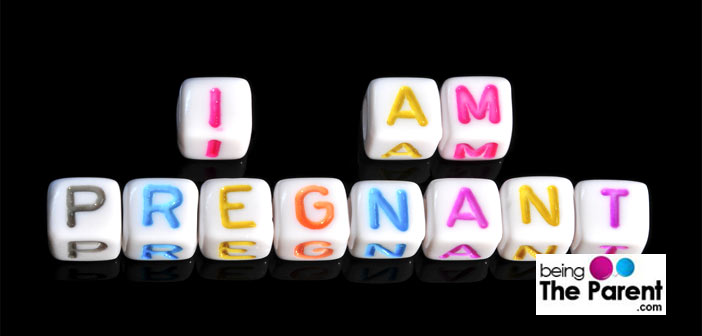 A Memento That Says It All
Take a snapshot of your positive pregnancy test and frame it. Write something witty like "It is positive that you are going to be the proudest dad within 9 months." Gift it like a souvenir and your partner would have the 'keepsake' forever
T-Shirts
You can also print a T-shirt that reads something like 'embarking on fatherhood' and gift him. He will get the message! A number of online stores can help you print your message in various creative ways. Or you can hand paint a T-shirt that he loves!
The Thrifty Way
Keep a piggy bank inside the closet of your partner. Put a little note on the neck of the piggy bank that reads "This is for our precious" College Fund. Make haste because we have only 18 years 9 months in hand."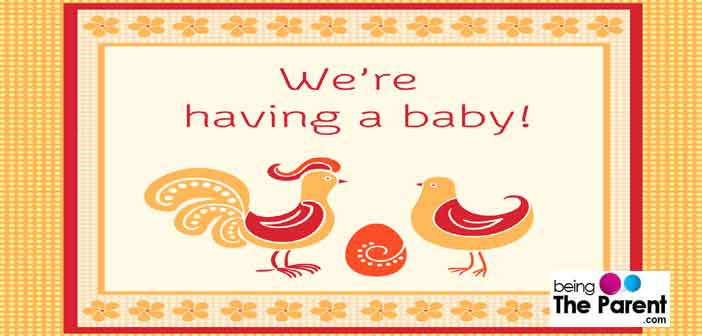 The Computer-Freak Mommy
It does not take much time or effort to make small videos or slideshows using your computer. So what about editing some of your most favorite pictures, as well as movies together? The final message should announce your pregnancy. Burn the medley to a DVD. Grab a popcorn tub and enjoy it with your husband while watching the DVD? It is going to be your hubby's fave flick, for sure
Cook "Baby Food" For A While
You dinner should comprise of a lot of 'baby foods', such as baby potatoes, baby carrots, baby peas and baby Bok Choy. While talking about the food, mention the 'baby' part repeatedly. Finally, serve a jar of baby food for dessert!
There are a number of creative ways to tell your husband that a baby is on the way. Hope you have good fun telling your partner that you are pregnant. Share your experiences with us!