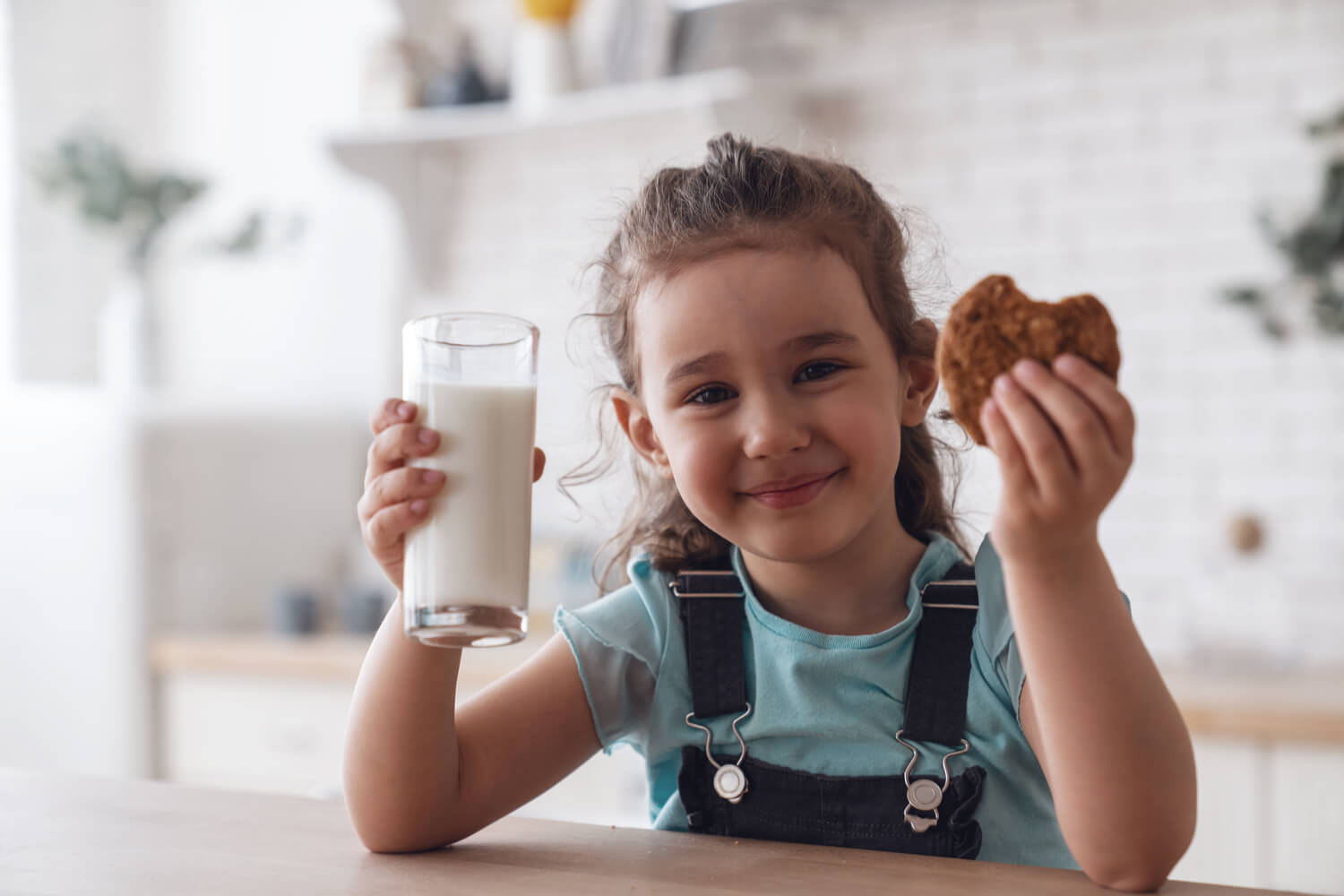 Milk is the first food for your child. It is an excellent source of calcium and rich in protein, minerals, and vitamins as well. Children need milk for strong teeth and bones. But more often than not, children do not enjoy drinking milk. This article gives you 10 tips to make milk tastier for children.
Tooth and gum decay are commonly seen in children who lack calcium and vitamin D. Milk is one of the few sources of vitamin D, which helps combat rickets and a weakened nervous system. Moreover, milk is also rich in potassium, which is also important for improved bone health.
In This Article
Why do Children Hate Milk?
The first food for a baby is breast milk. But as the baby transitions from breast milk or formula to cow's milk or from the bottle to a cup, mothers find that children do not like the taste. This obviously leaves the parents worried, and unless the child is lactose intolerant, they try to force their child to consume milk.
However, forcing children is not going to solve the problem, and you will have to make milk more appealing, present a variety and find alternatives to serving plain milk. Milk may be termed as a 'complete food' yet, it is not readily guzzled by picky eaters. Be it the smell, color or taste, they can throw a tantrum at the sight of this white elixir.
How Much Calcium Does My Child Need?
The calcium needs of a child vary as per age. We list the recommended daily allowance of calcium per age.
Children aged between 1 and 3 years have a daily requirement of 500 milligrams of calcium a day.
Kids aged between 4-8 years require 800 milligrams of calcium a day.
Children aged between 9-19 years require 1300 milligrams of calcium a day.
Just for information, 236.5 milliliters of milk contain about 300 milligrams of calcium and the same amount of yogurt contains about 400 milligrams of calcium.
[Read: My Child Hates Drinking Milk!]
10 Simple Ways To Make Milk Tastier For Children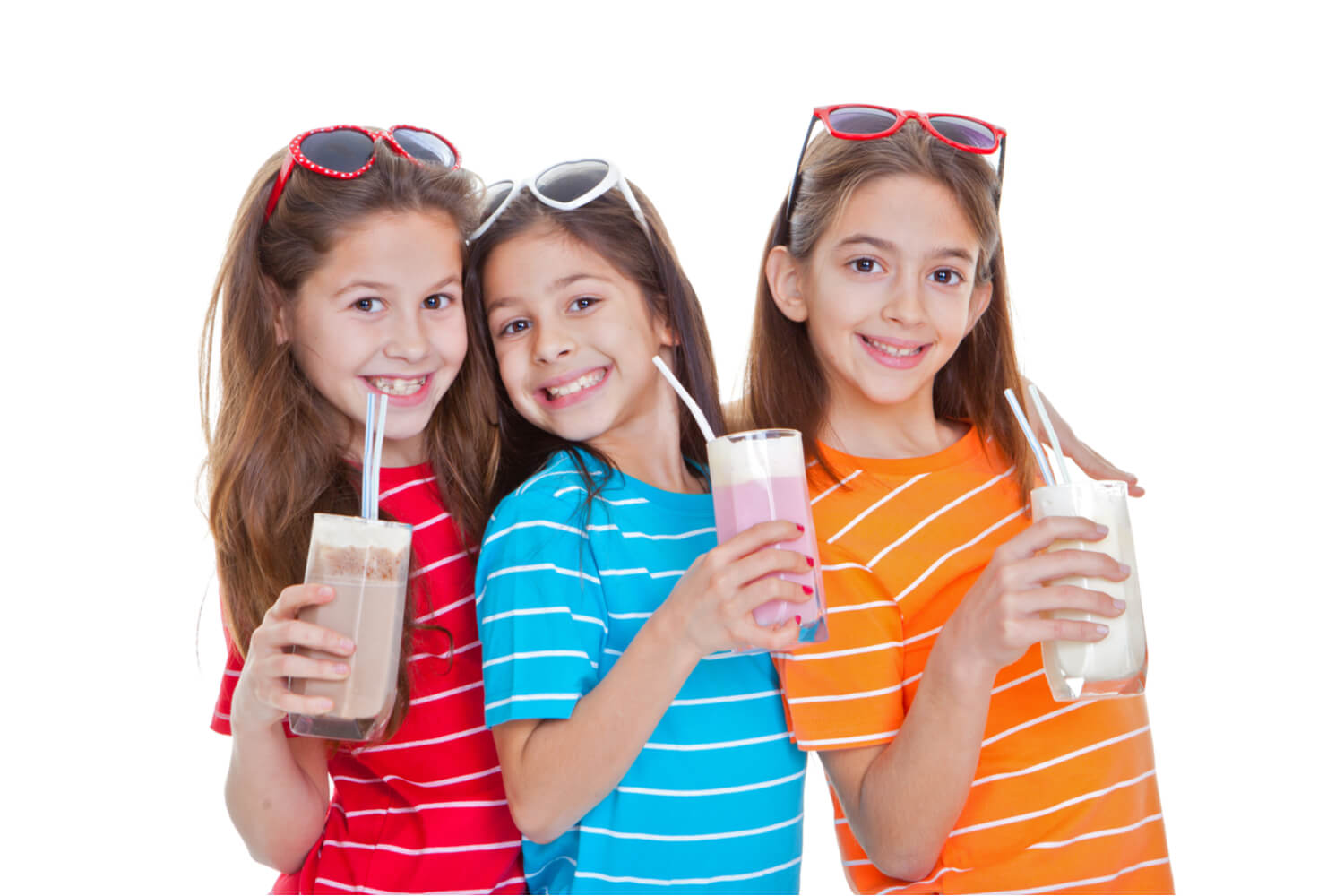 Kids can be really difficult to convince at times, and who wants to replay the same drama over and over again every day? To end your 'milk time drinking' struggle, below are a few tips to encourage your kids to down milk for a fuss-free, happier life:
1. Add Flavor
This is probably your greatest tool ever! Find out what your kid likes – chocolate, strawberry, vanilla, mango, kesar-pista, almond, etc. It's best to alternate them. For instance, they may have chocolate milk in the morning and kesar-pista at night. Adding flavors definitely makes milk tastier for children. Something different to look forward to, eh?
2. Make Cereals Your Path
Young kids enjoy slurping on chocolatey breakfast. Milk added to cereals well absorbs the flavors! The remaining milk becomes yummy. Most kids finish off this milk too. So you may gradually increase the quantity of milk added to cereals.
[Read: Chocolates for Kids]
3. Smoothies
Kids definitely love this 'avatar' of milk. Simply add fresh fruits to milk and make it thicker by including yogurt. Top it up with chocolate curls or sprinkles, and you have a hungry kid satiated!
4. Sneaking Milk
You can add texture and make certain dishes creamier by simply adding milk. Try adding milk to scrambled eggs, mashed potatoes and see the difference. You can also add milk instead of water while making pancakes and pasta. If you feed him oats, shun water, add milk and let your kid enjoy a richer, fuller breakfast.
5. Homemade Milk Lollies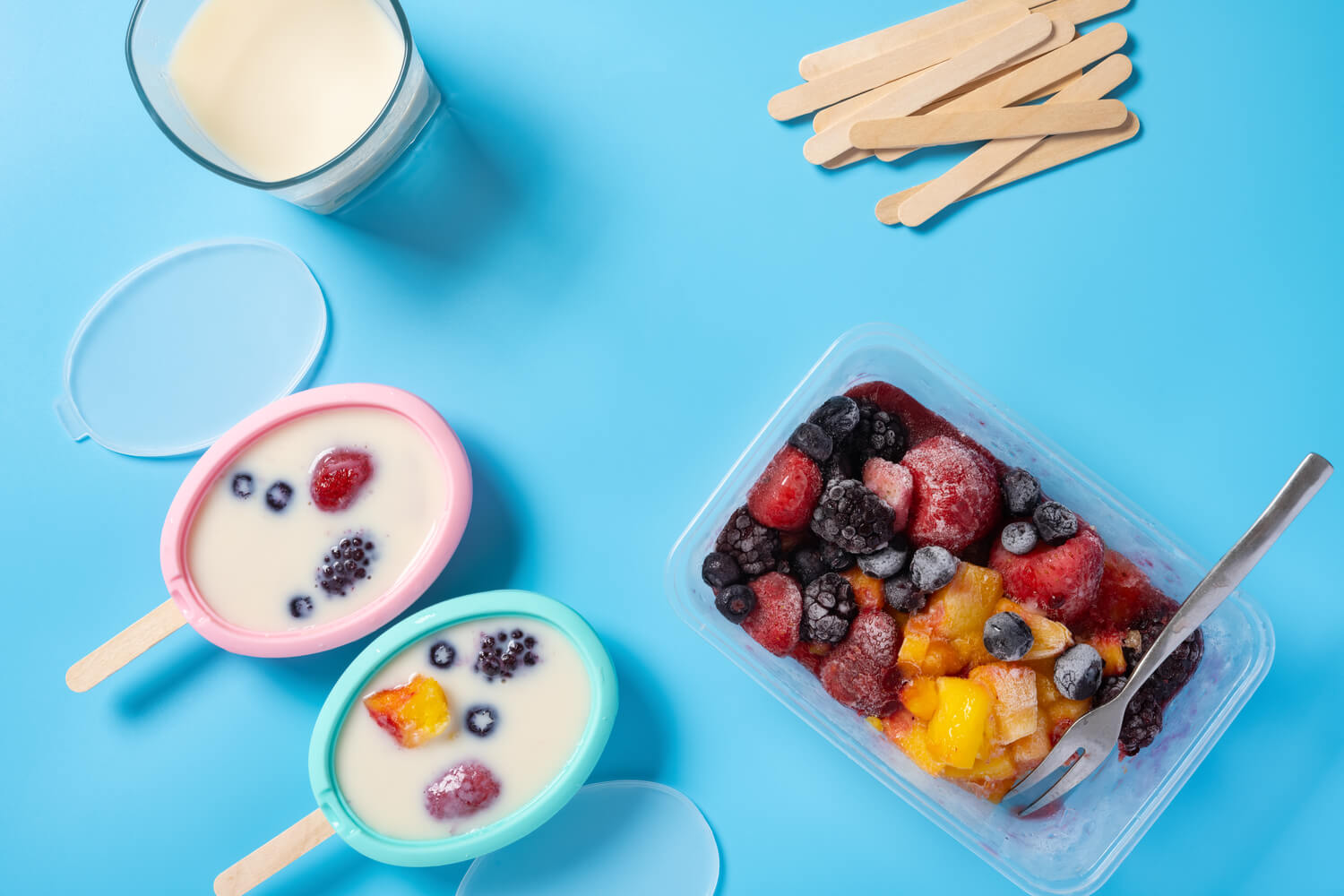 Simply freeze milkshakes in an ice tray or molds and stick them in ice cream sticks when they are midway. You can even prepare rose-flavored lollies by adding roohafza to milk or simply mixing Bournvita to milk and freezing them.
6. Froth
Kids love the milky froth on the top of their milkshakes and drinks. You can invest in a milk frother, which is easily available in the market. You can enjoy your hot cuppa coffee too! Or simply blend milkshakes in the blender, making your kids feel they are enjoying the outdoor.
7. Dunk
Instead of letting your kid adopt the habit of drinking tea/coffee or other beverages, serve milk. The trick is to let them have the feel of sipping tea. Serve them a cake or biscuit that can be dunked into milk. Saw the Oreo ad featuring Ranbir Kapoor? You can also introduce Weetabix – a smart cereal that melts into the milk.
8. Make Milk-Based Sweets
Indian cuisine has many sweet recipes utilizing milk. Serve kheer, seviyan, pudding or kulfi to your kid. Occasional sweet changes will leave your kid wanting more.
9. Hot or Cold?
The problem could be as simple as that! Serving the milk at an appropriate temperature can work wonders. Hot milk easily forms cream on top, which puts off many. Too cold milk may be hurting his sensitive teeth. Ask your kid, what they like, and this should help.
10. Catchy Drinkware
Attractive sippy cups or thermal color changing mugs – let your kid purchase the one they like. New things always entice kids to use them more, in this case, it's drinking milk, yay!
Needless to say, to make these tricks work effectively, you will have to be a role model yourself. A parent who makes excuses to drink milk cannot expect otherwise from the kids. Remember that, calcium obtained from milk requires vitamin D for its absorption by the body. So expose your kid to ample sunshine, and welcome them back with a yummy drink or dish made with milk!
Alternatives of Milk For Lactose Intolerant Kids
The above suggestions would be useless if your child is lactose intolerant. However, they still need calcium! You could use the below non-milk products to ensure your child is getting optimum calcium:
Calcium-fortified juices and soy milk
Spinach, Bok Choy and other green and leafy vegetables
Beans and legumes
Broccoli
Tofu
Almonds and sesame seeds
Lastly, it's worth sitting down with your kid to drink milk at night. Add a dash of chocolate syrup or saffron, whatever your kid likes, and enjoy your kid's conversation while sipping milk. It not only strengthens the mother-child bond, but your kid knows that you are drinking the same milk – and then you both can make faces together!