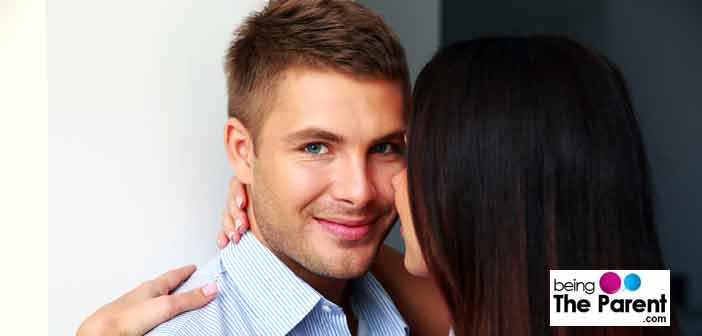 The world of babies is beautiful. The giggles, the gagas and the smiles melt away even the rudest of people. And then one fine day, you find yourself wanting an angel of your own, you feel like having a baby. But does your partner feel the same? As soon as you realize that you are ready to become a mommy, the next task is to tell or convince your husband about it. It has to be decision of both of you, after all. Now, are you confused about how to tell him that you are ready for it? Well, there are a number of ways by which you can give him a clue. We have described here a few ideas to let him know you want a child. You may choose any of them depending on your partner's personality. If he is a man who wants things to be straight forward then you must speak to him directly. If he is someone who looks for fun in everything, go for funny ideas to express it.
Say it clear and loud: The simplest yet effective way of telling your partner is to just say,"I feel I am ready to become mother". But while using this approach you need to be prepared for everything. He may accept it or refuse it. It's not necessary that he is also ready for it. Try to probe the reasons, if he does not want it. Are there any fears? If yes, discuss them openly with each other. Have all his doubts cleared, and if the answer is still no, give him some time. Handle the situation calmly. Do not force your views on him. Give him some time and space
Give him clues: If you do not want it straight forward, you may give him clues about it. You may borrow your friend's baby pictures (describing all that fun they have with their baby) and just go through them with your partner. Watch his reactions. Tell him you want to have such fun too. He will get the clue!
Express your desire to go to the children's park just to take a walk. While walking you may discuss about kids playing at park and tell him you would love to visit here again once "we complete our family." Prepare some dishes for both of you which are generally cooked for kids at home. Tell him you want to do it every day for some one

Be romantic: Plan a romantic night for both of you. Get dressed in the sexiest way and leave him a note at dinner table saying, "Only you & me, no protection". He would surely guess it.
Ask a family or friend to leave their kids for few hours at your home on holiday. Just play, have fun and babysit together. At last you may tell him you want do it with your own baby. Never bring annoying and naughty kids for this idea otherwise the effect would be reverse. Get ready in the hottest look and have him praise you, make love to you .Now tell him you want to be called as "hottest mom" soon
Involve family or friends: It could be good idea but not always, so make sure your husband would be okay with third person's interference. Ask your family members to talk about kids when he is around. Mention the joy of parenthood and how kids bring happiness to their lives. Let him express his views on these first. If he is positive then you may play a trick by showing you are not much convinced. When he tries to convince you ,give positive response so that he becomes happy!
Express it using a pen: You may write something for him describing the way your relation started and moved to next level. End your note with "I want to switch to the next level now" or "I am ready for the next level." You may draw some pictures if you are good at art to catch his attention. It may be a baby, a baby gear, feeding bottle or just rough sketch of you both, with a baby. Just put some notes at the house which says, "A daughter", a girlfriend, a wife, and now want to be a……."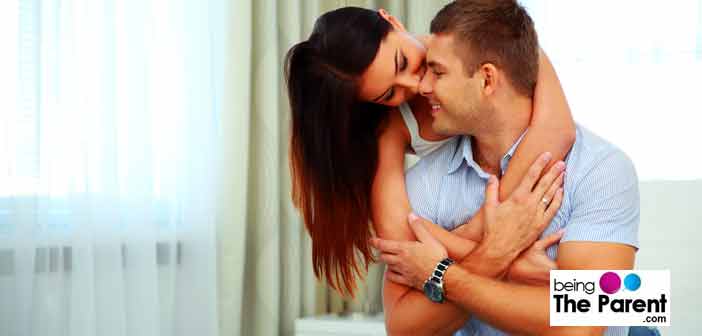 Any of the ideas you use, make sure you are able to deliver your message properly without making him feel offended or upset. If he is not positive about it keep trying after a break .Try to break out the walls in his mind and then just go ahead!