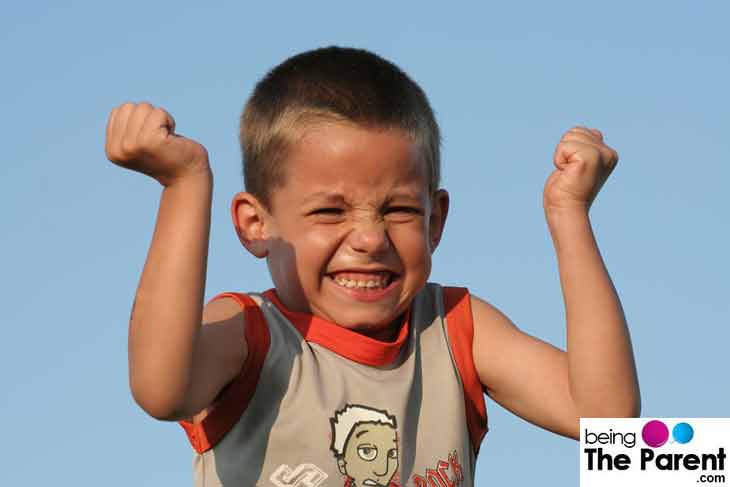 It has often been said that 'overprotective parents raise the best liars'. As parents, we need to prepare our children to face the world on their own, and overprotective parenting only inhibits this progression.
Overprotective parents basically have good intentions, and they mean well when they try really hard to save their kids from every suffering or misfortune that life throws in. However, some parents go a little too far in their strategy, realizing little how they are hampering and inhibiting their child's growth and development. This type of parenting results in grooming pessimistic and repressed adults. Read about effects of overprotective parenting.
If you are the kind of parents who hover around their progeny, caught in a vicious circle of over-protection and over obsession then you need to evaluate your parenting style. Do you often end up curbing your child's need (read right) of independence and freedom? There are many ways that you could take a cue on your parenting technique, and if your answer is "I Do" to any of the below mentioned signs of overprotective parenting, then you definitely need to rework on your child-raising thought process.
Do you "save" your child from failing – If you are not letting your child learn from his failures, and your excuse is the "disappointment in him that you cannot bear", the fact us that you are only inhibiting your own child's success story.
Are you in frequent contact with the school – If you end up dialing the child's school on the mention of even trivial issues by him, you are only making your child a huge handicap. Your child will never be able to navigate through problems by himself.
Are you a "control freak" – If you like to take all control over your child's life so that your child does not deal with any uncomfortable situations, then you are definitely a control freak.
Do you manage your child's social circle – If you are on the "behind the scenes" team deciding who your child should be friends with and who is a danger to his "stable behaviour", then surely you need to pull the curtains down and take rest. It is for the child to figure out, and he will.
Are you the "watch-dog" in your child's life – If you want to know everything that is happening in your child's life, claiming to have a right to all their inner feelings and private space, you probable need to accept the fact that everyone has a right to a private life.
Are you always sheltering your child – Life can be evil – true, but that does not mean you have to shelter your children so much so that they fail to see the world outside the cocoon. Everyone needs to understand and face the negativity of the world – the sooner you stop hiding the dark side, the better for your child.
Overprotective parenting techniques have long term damaging effects on the children – because they get so used to the framed and protective environment that they cannot muster up enough courage to face the hard realities of life. They end up being in their shells, assuming the world to be an evil place. Some children become prisoners of their parent's will and desire, and in their own homes. Such children also develop depression and low self esteem, which further hampers their growth and development. Such children have no confidence, and find it difficult to make any decision without someone's guidance and support.
As an overprotective parent, you do not allow your child to mature or take control of situations. The child keeps on looking at his parents for any solutions, and may never develop the courage or confidence to figure things for himself. Overprotective parents inhibit the child's development into a healthy, matured individual – thus creating huge set of problems for him that stay forever.