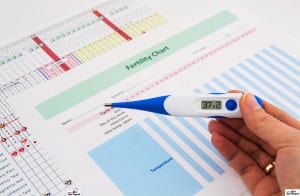 Planning a baby is a very big, life altering decision that couples should make together. Couples need to be aware of the various changes this decision can bring into their lives. There are physical and health implications, emotional and financial implications and so on. All of these affect the life of the couple when it decides to get a new one in the world. So while all other things are dealt with after a baby is conceived, health of the soon-to-be mother should be given special attention before conception. This is called—Preconception health.
Preconception health is the health of the woman prior to conceiving a baby. Preconception health matters as it is the phase where a couple planning a pregnancy gets to know about the health conditions and risks that the prospective mother and consequently her unborn child may have to deal with. Consulting a doctor before getting pregnant helps a couple in finding out about the special care they need to give themselves to have a healthy conception. Couples can improve their diet and learn of any conditions that may have an adverse effect on the pregnancy. You may be asked about your menstruation cycles periodicity , birth control methods, infections, allergies, any medical history etc and the doctor will be able to assess your health, thus making it easier for you to plan a baby. It is always beneficial to know your body before trying for a baby and be caught unawares by some medical problems later on.
Experts all over have come to a common consensus that healthier women have better pregnancies and carry their child full term with no risk of pre-term delivery. Taking care early on in the pregnancy can help in preventing problems that both mother and child may have to face in the future. It helps if couples who are thinking of getting pregnant to consult a doctor at least three months before getting pregnant. The doctors can advise positive life changes like quitting smoking, quitting alcohol, being aware of the medication you already are on and being at a healthy weight to suit the pregnancy. Doctors also prescribe folic acid for mothers to help in dealing with defects of the neuro system—the brain and the spine along with spina bifida. There are certain medical conditions that need special care even prior to getting pregnant as they can affect the pregnancy. These are asthma, diabetes, obesity, epilepsy and even tooth care. Couples need to get updated with their vaccinations and should consult the doctors about any other supplements that they may be having like herbal, dietary or other such supplements, which may have their own impact on the foetus.
A planned and thought pregnancy is also a gift to your baby. When a baby is due, parents go to the trouble of setting a room for the baby, etc. just to make the baby more welcome in their lives. The same way couples should think that the first step towards creating a hospitable environment for their child is—consulting a doctor. Consulting a doctor prior to getting pregnant is very important as it prepares the couple to accept the change. Preconception care includes doctor's consultation on topics like family planning and birth control, taking folic acid (a very important factor in preconception health).