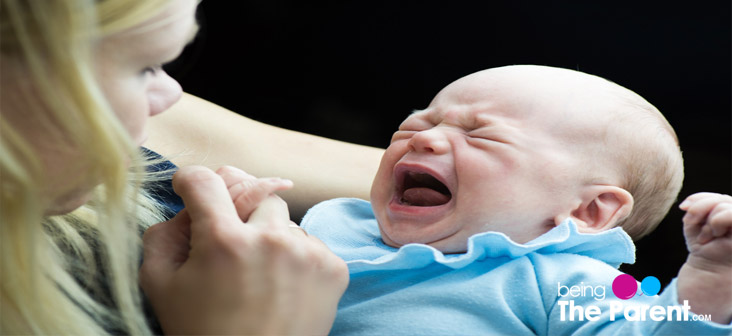 Picture this.
A new mother in the hospital room, barely hours after delivering a baby. A newborn baby crying his lungs out for the want of 'food', aka, breast milk. The mother's milk hasn't yet come in – and she is desperately pulling, turning and squeezing her breasts, not to mention the pain she is enduring due to her C-section stitches. And well-wishers in the room asking her every second if the milk has come. Her eyes swell as the baby is wailing constantly, her barely a day old baby.
She asks for help.'Can you give her a bottle, sister?'
'No'. Says her mother-in-law in the room
'No'. Firmly asserts the nurse
'No'. Shout all the women who advocate 'Breast is the Best'
And 'No' it is. No matter the baby's weight drops, no matter a baby cries himself to sleep every day, no matter a mother goes into depression because she can pump only 2oz of breast milk after 2 hours of labor, no matter no one is happy.
Actually, it does matter.
True, there is nothing more nutritious, more powerful and more fulfilling than breast milk for a baby. True, breastfeeding cements a beautiful bond between a baby and the mother. True, breastfeeding a baby to his satisfaction is pure bliss and absolute perfection. But what if breastfeeding is not for you? It doesn't work out the same for everyone, does it?
Breastfeeding Does Not Work For Everyone
And why should it? All of us women are different, our bodies are different, our hormones are different and our abilities to take stress are different too. So are our boobs. Not everyone can produce enough milk, not everyone wants to pump every 2 hours. It is stressful, to say the least. Not all babies and mothers learn to latch the second a baby is born. Not all women have the same threshold of pain that breastfeeding brings along. Someone could have had a surgery, someone could have another medical problem that makes breastfeeding challenging. But one thing we all women want for our children is that we want to see them happy and thriving, breast or no breast.
And, let me tell you, nothing is more unfortunate for a mother to be told that her precious little is not gaining enough weight, or that she is not producing enough milk. Everyone has enough milk for their babies, but you. No mother wants to be discussed as a subject for the lack of milk supply. And being judged? Come on! Are you getting where all this leads to?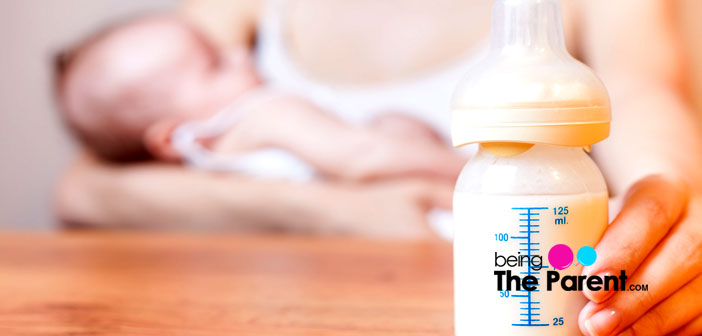 The Undue Stress On Breastfeeding
Before you stone me to death, let me tell you that many babies all over the world have thrived successfully on formulas. And though formula can never match the complexities of breast milk, the 'white blood', yet, it has been proven to have the protein, vitamins, and minerals needed to benefit and feed your child. And, mind you, I do understand the 'demand-and-supply' argument to increase breast milk, and though true, it is still not the same for every mother. The reasons can be many, but if a mother is struggling, a baby is wailing out of hunger and if they both need some time to achieve that perfection, that is absolutely fine. A bottle now and then while you give time to your body to adjust, is not a bad idea – and does not make you a less of a mom. All that hue and cry over breastfeeding a baby no matter what, all that stress on breastfeeding – lay it to rest and just enjoy being a mother.
To Breastfeed Or Not- Every Mother's Choice
It should be a mother's choice to breastfeed. Not something forced on her. New moms have to go through a plethora of changes, and not all of them are made of cute smiles and toothless grins – there are some serious issues that new mothers face. And a society can do just a bit by not being judgmental over how a mother feeds a baby. Just one thing less to stress about for a new mother.
And those who believe that 'starved' babies are mostly a case of negligence, that isn't the case always. I cannot think any mother would deliberately starve her baby! For some new mothers, breastfeeding is simply not meant to be.
Yes, breast milk and formula are not the same; they never can be. Yes, breast milk is the ultimate food for the baby. Yes, breast milk changes taste every time with the mother's diet. But, in the end, we want happy, thriving babies, not starved babies with mothers going into depression, self-loathing and guilt. And, unhappy, depressed mothers can never parent happy children. Let's not deny mothers their right to choose how to feed their child. Let's not deny a baby the right to thrive and flourish.