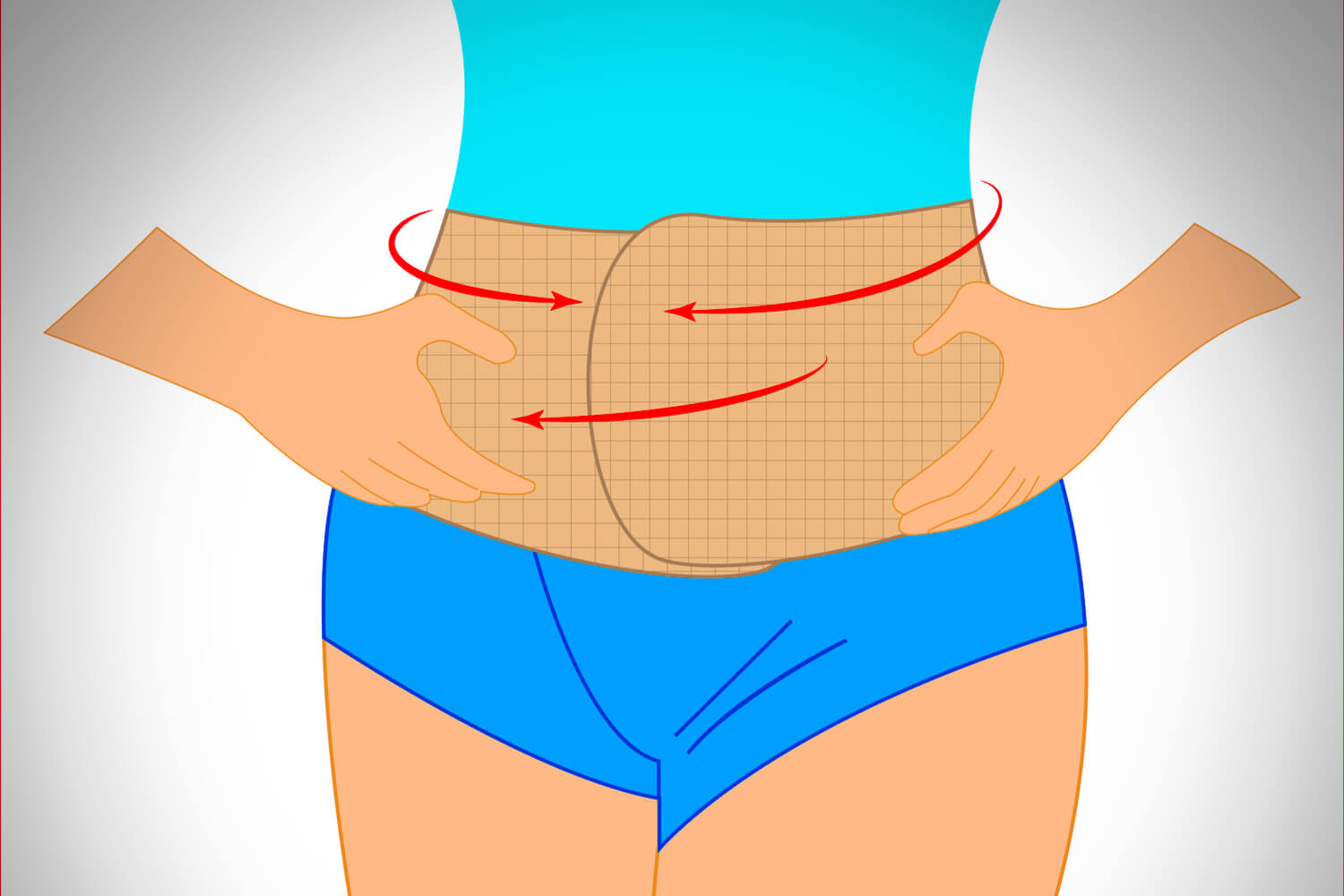 After a woman gives birth to her baby, her system goes through a whole lot of physical changes. Most women experience all kinds of joint and nerve pains, particularly in the hips and lower back. This is caused due to the abdominal muscles being stretched, and it does take quite some time to return to normalcy after birth. Can abdominal belts help you lose tummy after delivery? Let's see.
Abdominal belts are the perfect solution to the problems that women face after delivery. They help to provide the much-required support to a woman's torso, giving much-needed visible relief from aches and pains. But how effective are they in helping regain pre-pregnancy shape and losing weight after delivery?
In This Article
What are the Different Types of Abdominal Belts?
Nowadays you find a whole range of post-pregnancy abdominal belts that can be availed in the market. They come in all sizes and styles for you to take your pick from. Most of them have Velcro snaps that can be adjusted easily and are easy to adorn and remove. You can avail of belts that wrap your entire hips and torso or just your abdomen. You just need to choose what is best for your condition and something that you feel comfortable wearing.
How is an Abdominal Belt Worn?
An abdominal belt is made of taut stretchy material. You must wrap it firmly over your entire middle right from the lower portion of your rib cage to the lowest part of your tummy. Most belts come with either Velcro fastenings or loop and hoop closures.
Make sure to position the topmost portion of the belt to the waistline. The lower part of the belt will go just under your hip area. Simply wrap the belt tightly around your stomach portion and adjust it according to your comfort level.
You can wear these belts throughout the day and even at night if you desire. To find the right fitting belt, you must measure the area around the smallest part of your waist area and buy the belt accordingly. Most of these belts are adjustable, so you can adjust the belt tightly as you lose weight.
Are Abdominal Belts Really Effective And Useful?
Abdominal belts are a real boon to new mothers. The benefits of abdominal belts are listed below.
These belts are ideal to provide relief from back pain as they help to relieve the severe stress your back is experiencing.
They offer excellent stability to the muscles of the pelvic region.
They also are good for mothers recovering from a C section as they offer good support to the incised area.
The abdominal walls receive additional support, ensuring that the internal organs are well protected.
These belts also help to tone up the stomach muscles.
Do Abdominal Belts Help to Lose Weight After Delivery?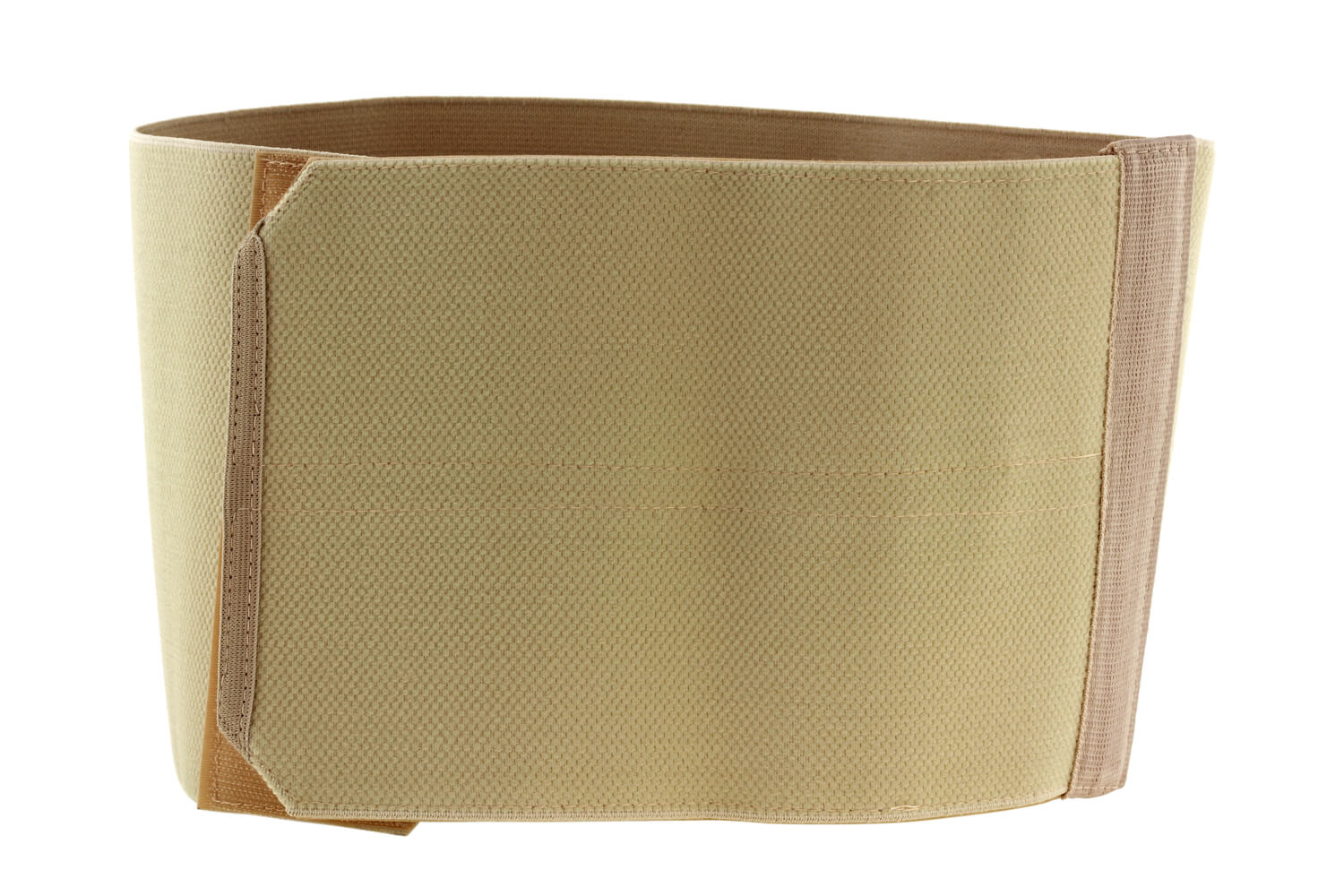 As a new mom, you will be surprised with your jelly-belly tummy that still makes you look pregnant. Your body has spent months nurturing the growing baby. All these months have made changes to your body as a whole. It will be some time before your body, and your tummy, recover from pregnancy. To get a flat tummy, maternity belts, cloth tied around the waist, and belly bands have been used for ages.
When you bind your tummy with any of these, you are providing support to your abdominal muscles and organs, which have undergone major changes during pregnancy and delivery. Binding the tummy prevents your tummy skin from sagging.
Women all over the world believe that wearing an abdominal belt does help you to shed those extra kilos that have gathered around your tummy during your pregnancy period. And it is true to an extent that these belts do help to speed up the flattening of your tummy area if worn regularly.
So it is indeed an excellent idea to purchase a belt that fits you perfectly. These belts will help you to shed all that unwanted fat that makes your tummy bulge out.
Precautions To Take When Using Abdominal Belts After Pregnancy
First and foremost, make sure that you do not wrap this belt too very tight. Wearing an abdominal belt too tight can create severe pressure on the rib cage, core, and pelvic area. This, in turn, cancels out all the positive effects that you are wearing the belt for. Other precautions comprise:
Make sure to wrap your belt top-down and not bottom-up. Wrapping the other way round can place undue pressure on your pelvic organs instead of reducing pressure.
Along with using an abdominal belt, you must also pay attention to the rehab exercises if you want maximum results of quick weight loss and improved appearance.
Ensure you can breathe comfortably while wearing the belt and even sit, squat, and move around comfortably while using the belt.
What Are The Risks Associated With Wearing Stomach Belts After Delivery?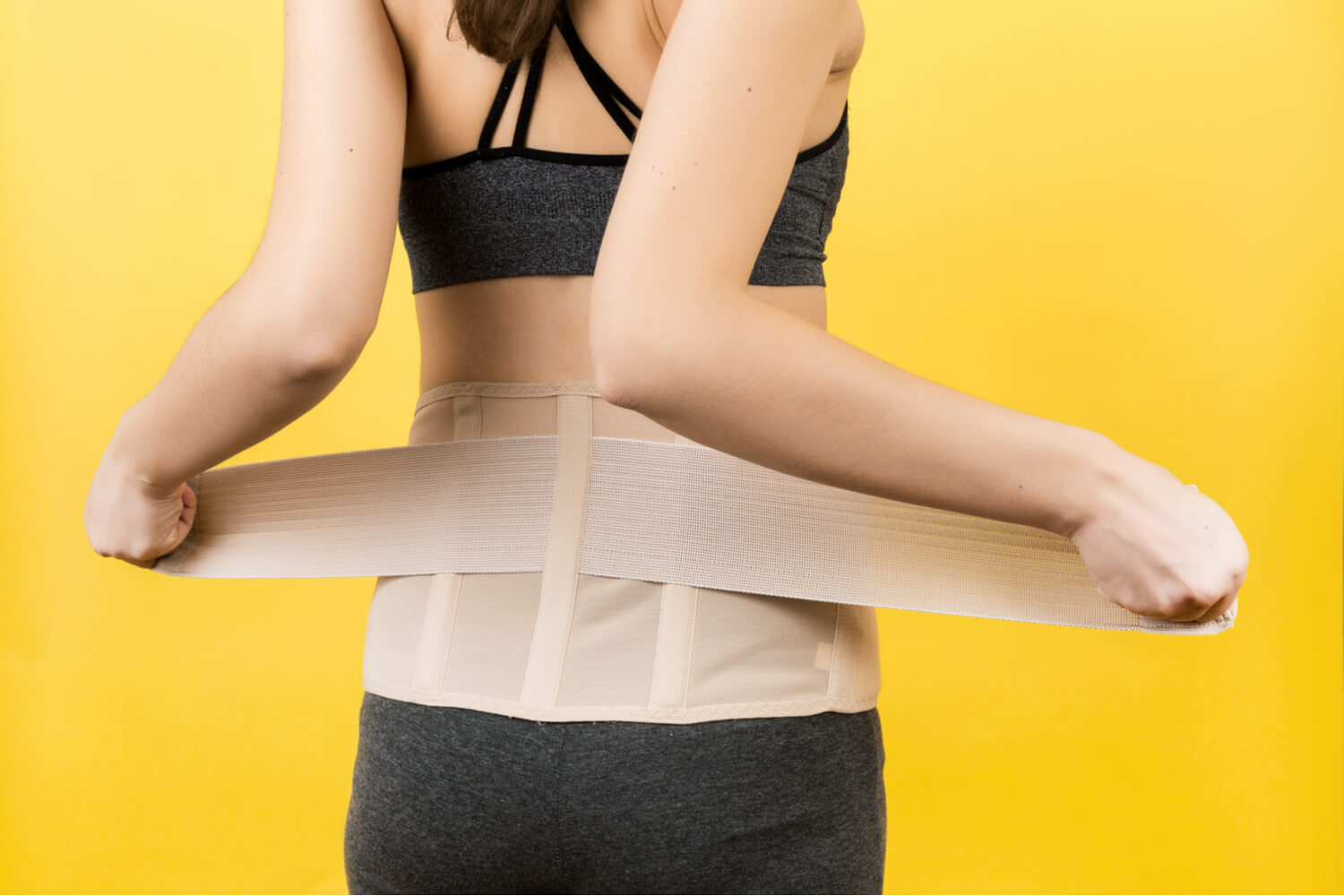 Although these belts are really useful after delivery, there are indeed some risks associated with wearing these belts. These include,
Increased chances of developing a hernia due to excessive tummy pressure
Rashes and severe itching around the area where the belt sinks into your skin.
Bleeding due to excess pressure on the uterus.
Uncomfortable feeling, especially if the climate is humid and hot.
The best course would be to consult your doctor before beginning to use these abdominal maternity belts so that you are safe. Your doctor will be the best person to know when exactly you can start using this belt after delivery and what kind of belt would be ideal to lose weight and improve your posture and reduce your back pain. Go ahead and get the best possible abdominal belt. That is surely a good idea to help you get rid of that belly flab and get back to your original form.
FAQ's
1. Can I Wear an Abdominal Belt to Reduce my Tummy After Delivery?
Yes, you can. It is in fact recommended. Check with your doctor about when you can start and what to use.
2. Should I Opt for a Cloth or Elastic Abdominal Belt After Pregnancy?
It depends on your comfort level. Many women prefer cotton cloth as it won't get "loose" like elastic. Women prefer elastic belts for ease of use.
3. Will Elastic Abdominal Belts Cause Rashes?
Some belts do. Elastic is not a breathable material. If you sweat a lot, it can irritate your skin.
4. Will Wearing an Abdominal Belt After Delivery Affect my Milk Supply?
No, it won't. However, it is recommended to remove it when you are breastfeeding. It can be uncomfortable to sit and feed with a belt on.
Read Also: When Can I Join The Gym After Delivery?