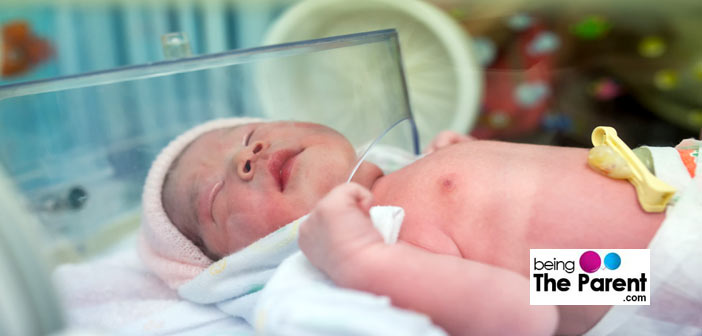 After a baby is born, every family looks forward to bringing the baby home, amidst all the glee and excitement. However, if your baby has to be admitted to the NICU or the Neonatal Intensive Care Unit. Parents especially the mother feels overwhelmed if her baby is in the ICU as it hampers the interaction with her tiny bundle of joy. However, understanding the NICU, its functions and the needs will ease our fears and you will be able to help your baby better.
Will My Baby Be In NICU?
Intensive care is needed if the babies are born premature or if affected with any other serious infection. Some babies do also need some complex care, so they are also sent to NICU though they are not affected by any serious illness. A baby who is born with some difficulty or complications is also taken into the NICU for the first few days of life. If a baby has any health issue like breathing problems, he will be sent to ICU as well. So if your newborn baby has some condition or a health problem, it is quite likely that he will be kept at the NICU for some days for specialized and better treatment.
How Long Will My Baby Stay In NICU?
The extent of your baby's stay in NICU will depend on various factors that will like the health and the weight of the baby. Premature babies are likely to have an extended stay so as to enable them to gain the growth they missed being inside the womb.
Who Will Take Care Of My Baby In NICU?
From Neonatal nurses, nursery nurses, doctors and pediatricians all work as a one team to help and care for your baby while your baby gains strength and weight. Various specialists, nutritionists, resident nurses will also be there by your baby's side. You can even talk to them regarding your baby's condition, the daily care, and any other questions that you may want to ask.
What Are All Those Machines In The NICU?
To monitor your baby, you will find your little sweetheart attached to various machines, It can be quite a scary thing, and many mothers have known to break down at such a sight. However, you should know that all these machines and tubes are only going to help your baby grow and be strong, so as to be able to go home with you. Baby warmers control the temperature and keep your baby warm, while the bleeping monitors track your baby's heart beat, breathing rate, blood pressure and temperature, through the sticky pads attached to your baby's chest. Babies who have difficulty breathing can have a ventilator attached so as to enable breathing for the baby. If your baby is unable to feed, a tube with a fine needle might be attached to your baby through which he will be fed medicines, and fluids. Babies who have jaundice are also kept under phototherapy lights. Be assured that the neonatal care team is doing their best for your baby, and you need to keep faith and be patient.
Bonding With The Baby In NICU
Bonding with the baby is very important but ICU has its limitations and safety measures that should be kept in mind while visiting. Parents can visit their baby in ICU though the number of visitors is limited. Parents can help their babies in ICU by being there and by learning their behaviors for example:
When your newborn requires rest and when he/she is annoyed
What kind of interaction the baby prefers (singing, stroking, etc.)
At what time is your baby most alert and attentive?
For how long can your baby respond to you before becoming tired
You might want to continue interacting with the baby, but remember the baby needs time to relax and sleep.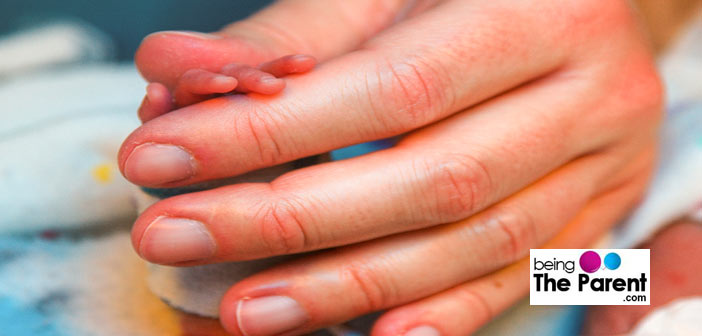 Can I Touch My Baby In NICU?
Depending upon the severity of illness, you will be allowed to hold the baby. If the newborn has an IV or is on ventilator, you will be allowed only to touch baby's hand or stroke her/his head. But a consistent gentle touch is also very assuring for the baby.
In case of premature babies, touching is not allowed as they are extremely vulnerable to catching infections. Doctors advise parents to have minimal physical contact with your premature baby. You can ask the staff or doctor to tell you what type and how much contact is safe.
Nursing The Baby In The NICU
Generally, new mothers are advised to express their milk and the same is fed to the baby. However, as your baby gains some strength, you might be able to breastfeed her. In such a case, you can take the help of the nurses and they will assist you for nursing your baby in the NICU. Mothers are allowed to breastfeed the baby. Screens are available in ICUs to help mothers while they breastfeed.
Kangaroo Care In NICU
Skin-to-skin contact or kangaroo care is a beneficial alternative to strengthen maternal-child bond. For this wear a loose fitting long shirt and place your baby with just a diaper, close to your chest under your shirt. Doctors believe that this skin-to-skin contact expedite babies' recovery.
NICU Basic Guidelines
While in ICU you need to learn the certain important etiquette and follow them. Here are a few basics to help you learn ICU basics.
Wash your hands every time you enter the ICU. Use a medicated antibacterial soap to clean hands before you step in ICU. This is vital to minimize baby's exposure to infections and microorganisms
Visitors' gowns, gloves and masks are provided at the door of the ICU, wear them before you enter the ICU
While in the ICU, minimize the bright lights and noise as this disturbs the baby
Avoid talking loudly
Be compassionate for other babies too. Make sure you do not disturb other babies in ICU
Do not bang against ICU equipments such as infant warmer, etc.
Do not touch ICU machines or other equipments unless you are asked by the staff nurse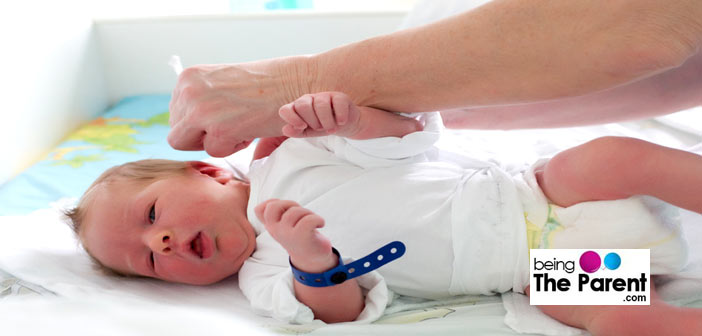 Coping With Your Stay In NICU
Your stay in hospital while your baby is being treated is very stressful. A myriad of thoughts keep flashing your mind and you feel apprehensive every now and then. Your life has turned topsy-turvy and you eagerly wait for the day when the little joy bundle will be given back to you smiling at your face.
Follow the following tips-
Pay attention to your health and look after your needs too. Keep yourself composed and calm
Talk to other parents whose babies are in ICU. Such interactions will give you comfort and you will feel better
You can share your feelings and worries with them
Plan about what all you want to do when your baby will be with you. You can shop for the baby or plan how you will decorate baby's room
Do not panic if your baby is in ICU. Be positive as he/she is getting the right treatment and soon you will your baby in your arms
Though having your baby in NICU can be disturbing for parents, please be assured that there are many parents going through the same. The fact that your baby is in safe hands of expert neonatal team should ease out your worries. Help your baby by staying positive, and be co-operative. So no need to get jitters!