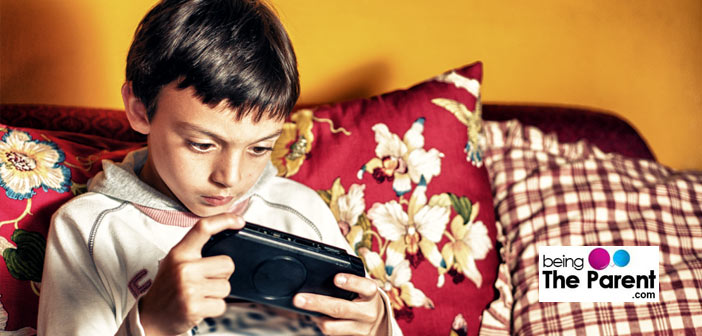 Nowadays it is a very common scenario to watch the kids cooped over their iPads, laptops and Smartphones. Yes, the problem is, they are kids and they have been taken over by the digital devices. They are no longer running around, chirping and shouting. Physical activity of kids are becoming noticeably low. They do not come home dirty or scratched from a game outdoors. They are not the adventure seeking brats, but are rather tech-savvy geeks with increasing waistlines. The obesity foundation of India says that 15% of children are afflicted with obesity, which is due to lack of physical activity. Read the article here.Do you not yearn for your child to experience the fun and frolicking childhood you and your parents enjoyed? OK, you may be a working parent and it's safer for your kid to play indoors for the fear of traffic accidents, pedophiles or bullies. But do you realize that it's not only the fun that your child is missing, but is also causing his health some serious trouble?Digital Vs Outdoor Fun – What Makes The Kids Smarter? Find out
Health Hazards In Kids Due Lack Of Physical Activity
10 Tips To Strike A Balance Between Digital And Outdoor Fun
Health hazards in kids due lack of physical activity
Sitting glued to the screen of tablet/TV poses some serious health hazards such as:
Obesity
Retarded social development
Stress build-up
Reduced cognitive development
Increased vulnerability to ADHD, depression and weak eyes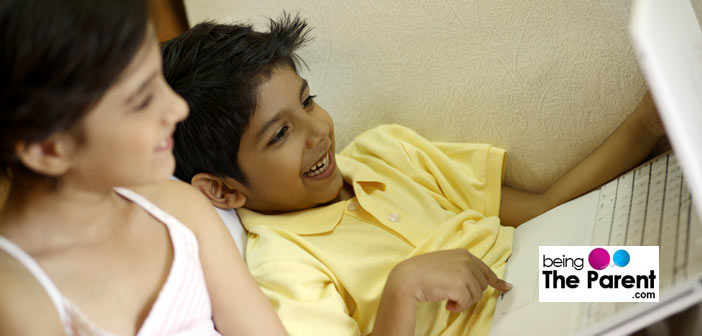 Digital Vs Outdoor Fun – What Makes The Kids Smarter? With the age of the internet, video games, and TV it can be difficult to encourage your kids to play outside. But it's time to get back on track with your parenting priorities by a few tips to strike the balance between the indoor and outdoor play.
10 tips to strike a balance between Digital and Outdoor Fun:
1. Inculcate healthy family habits:
Make physical activity a part of the daily routine in your family. The entire family can either go for a pleasant walk or play a game of catch as an after-dinner exercise. Opt for walking than driving to nearby places. Consider bicycling together. This ensures sufficient supply of Vitamin D which is essential for healthy bones and immunity
2. Encourage natural collection:
Inspire your child to adopt a nature-related hobby or collection. He may collect stones, watch bugs or plant flowers. You can even inspire a mud artist by encouraging your child to make mud artifacts such as a house or shelves and decorate them with natural elements (like flowers, leaves and pebbles). This stimulates the creativity and imagination
3. Ensure a conducive play environment:
Make sure that the intended play area is free from any sharp or harmful items so that your child doesn't get hurt. Erect a safety fence. You may set up a tent or a pool in the backyard and provide snacks/books to him and his friends and provide the tools. Equip your child with a spade and bucket during sand play. Get a cycle/tricycle, Frisbee, hula hoop and softball etc. So that his play is not restricted
4. Enroll in sports classes:
Encourage at least one outdoor sport; you never know your child could be the next badminton star! Try to determine his favorite sport, get acquainted with famous personalities, get posters, watch matches together and cheer with your child. This increases your child's interests in sports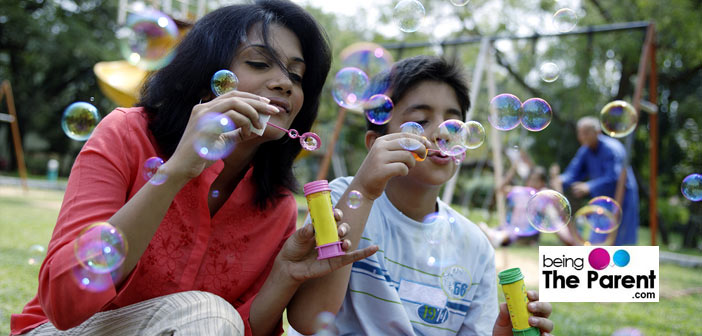 5. Organize outdoor get-togethers:
Send your child outdoor. Invite your friends and neighbors with children for some outdoor fun. Arrange games with parents and child paired together. Such competitions boost a child's urge to play and participate and will encourage him to go outdoors and practice. This improves social skills, builds confidence and develops team spirit
6. Explore together:
Become your child's outdoor play buddy. Play games such as treasure hunt and matching leaves with trees. Go for trekking, camping and water sports. Take him to the zoo and let him feed pets at home. It stimulates creativity and problem solving skills
7. Become an active role model:
The more you sit glued to your mobile or watch back to back TV serials, your child will have little motivation to move away from the couch. Set up a good example of spending quality time outdoors, either picnic-ing or playing sports. Your child is likely to follow suit
8. Involve your kid in outdoor chores:
Let him pick fruits/veggies from your kitchen garden or potted plants. Allow him to water plants or pull weeds. Ask him to accompany you while you wash your car or hang clothes to dry. He can hand over clothes pins to you. This improves the motor skills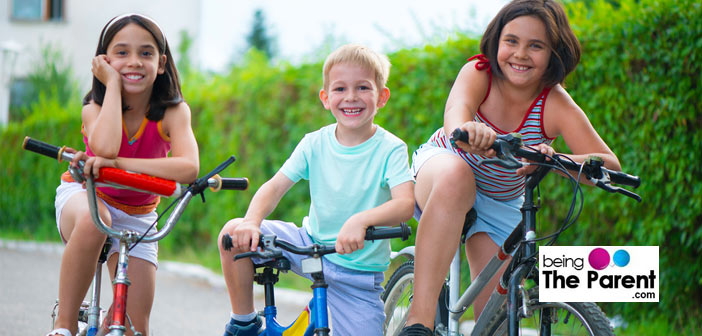 9. Make a tree house:
Tree houses are a great way of assigning a play area outdoors. Allow your child to arrange his play dates there. Shift indoor games such as play-dohs/kitchen/house/dress ups there
10. Set up a strict timetable:
Help your child organize his daily routine, including setting times for watching TV, study and outdoor play. Include some time for reading pleasure. Restrict digital gaming to half hour. Refrain from making your tiredness as an excuse for handing over the mobile to your child!
Young minds are malleable, inform them about the harms of spending too much time indoors, hooked on to the TV or video games. It's very sad to see tots wearing glasses half their size due to over-strained eyes. Not to forget the risks of infection from unclean phone/tablet screens which are actually considered more dirtier than toilet seats! So brace yourself and let your kid roll on the grass, slide through the sand, wave their hands through sweet smelling flowers, give a call to the cuckoo and splash in water. Yelling, swinging, racing, climbing – this is what is childhood all about!