Nowadays infertility is on the rise. As a result of this a lot of women are undergoing fertility treatments and are taking fertility drugs to help them conceive. But the use of these fertility treatments come with their own share of fears. Some women undergoing these treatments fear about the chances of having a healthy baby, whereas, some are worried about the possibility of having multiples and to top it all now there is a buzz about these fertility treatments increasing the risk of breast or uterine cancer. But do fertility drugs really cause cancer? Let us find out the possibilities and probabilities.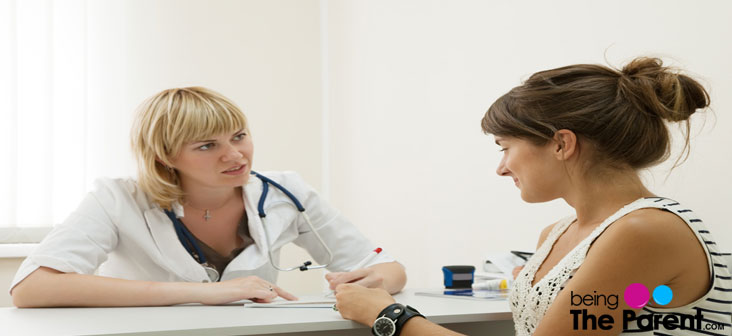 Do Fertility Drugs Cause Cancer?
One of the most successful ways to treat infertility is with drugs. The drugs basically:
Bring about ovulation in women by raising their estrogen levels temporarily
They help the ovaries to produce eggs by providing follicle stimulating hormone
They stimulate the egg growth with a combination of follicle stimulating hormone and luteinizing hormone
But do these fertility drugs cause cancer?
There is no evidence that fertility treatments cause cancer but it should also be noted that estrogen has a significant impact on breast cancer. Therefore, as most of the drugs for treating infertility increase the estrogen level temporarily, the fertility treatment can lead to an increased risk of developing cancer. That is why it is imperative for a woman suffering from infertility to go for follow up consultations
Similarly if a woman is diagnosed with endometriosis, it is important for her to have regular follow ups with her doctor, just to be on the safer side. Also those suffering from PCOS, should regularly get themselves checked because PCOS may increase the risk of developing endometrial, breast, and ovarian cancers
(Source:1)
Also a popular fertility drug, Clomid was speculated to increase the risk of uterine and ovarian cancer. But it is revealed in recent studies that this is just a rumor and the ovulation stimulating drug Clomid is safe to use and will not increase the risk of cancer
(Source:2)
Do IVF Treatments Increase The Chances Of Cancer?
IVF is a medical technique whereby an egg is implanted into a female after being fertilized by sperm either in a test tube or elsewhere outside the female's body. Here also, the treatment requires temporarily increasing levels of certain hormones to 5 or 10 times than the normal level. Some studies reveal that the IVF cannot increase the chances of cancer. However, it does not rule out the likelihood that breast cancer might turn up in a larger group of women tracked more closely for a prolonged period.(Source:3)
It is also believed that the causes of infertility itself, not only its treatment, might somehow be linked to breast cancer and ovarian cancer.(Source:4)
Several studies that have been recently conducted on side effects of fertility treatment have discovered that women who go through IVF treatment rank third among those who have the likelihood of have ovarian cancer and show a tendency for an early onset of breast cancer. (Source:5)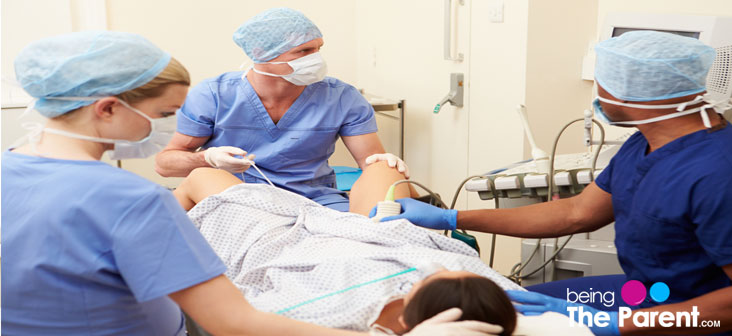 Are Fertility Treatments Linked To Cancer?
It can be concluded that the fertility treatments do not increase your risk of developing breast or uterine cancer. The way some of these studies have been conducted has raised some questions:
For an accurate result, the researchers should look into the dosage of the fertility drug consumed by the women and the duration of using fertility drugs. They should also take the account of whether those women who took the maximum dosage for a long time are at greater risk of having cancer or not. However, this kind of information has not been constantly collected and covered in the studies. Hence, the result of these studies cannot be entirely accepted
Another question faced by the researchers in this field is the cause of infertility. Some of the issues that lead women to seek fertility treatment can also be a risk factor that increases their chances of having breast cancer or ovarian cancer. For instance, a woman who delivers her first baby towards the end of her child- bearing years has an increased chance of getting breast cancer. However, the same woman who is at a later phase of her childbearing years is also more likely to depend on fertility treatments such as IVF for pregnancy. Therefore, it may be not be proper to attribute the chances of developing cancer as an after effect of fertility treatment to an older woman who undertakes IVF for getting pregnant
Another commonly found phenomenon is that the women who are TTC (Trying to Conceive) get so engrossed with their infertility treatment that they show a tendency to neglect or undergo the routine Pap smear, mammogram, dental checkup, and other general health checkups. This reduces the chances of diagnosing cancer on time
While more research needs to be done on this, for now fertility treatments and drugs are off the hook.
Useful Tips For Women Using Fertility Treatments
From the above evidence we can come to a conclusion that fertility treatments do not increase the risk of cancer but they do have adverse side effects. Women who have undergone fertility treatments or used fertility drugs are known to have some common side effects like dizziness, diarrhea, hot flashes, nausea, headaches and bruising. So if you want to embark the journey of motherhood using fertility treatments, here are some things you should be keeping in mind:
In order to deal with the side effects of fertility drugs, it is necessary that you keep yourself hydrated. Drink plenty of water. Also if you feel ill, try and stay home and get plenty of rest
Talk to your doctor if you don't feel better or the side effects seems to worsen. The doctor may alter the dosage of the medicine to make you feel comfortable
If you have difficulty breathing, swelling around your mouth, lips or tightness in your chest, seek immediate medical intervention
Most importantly trust your doctor
Remember that everything in your body is related, and all you should take care of your general health. There is no better time to be cautious about health than when you are trying to conceive. So go ahead and leave all the apprehensions and give a shot to motherhood!
Did you go for fertility treatments? Did you experience any side effects? Do share your experience in the comments section below.