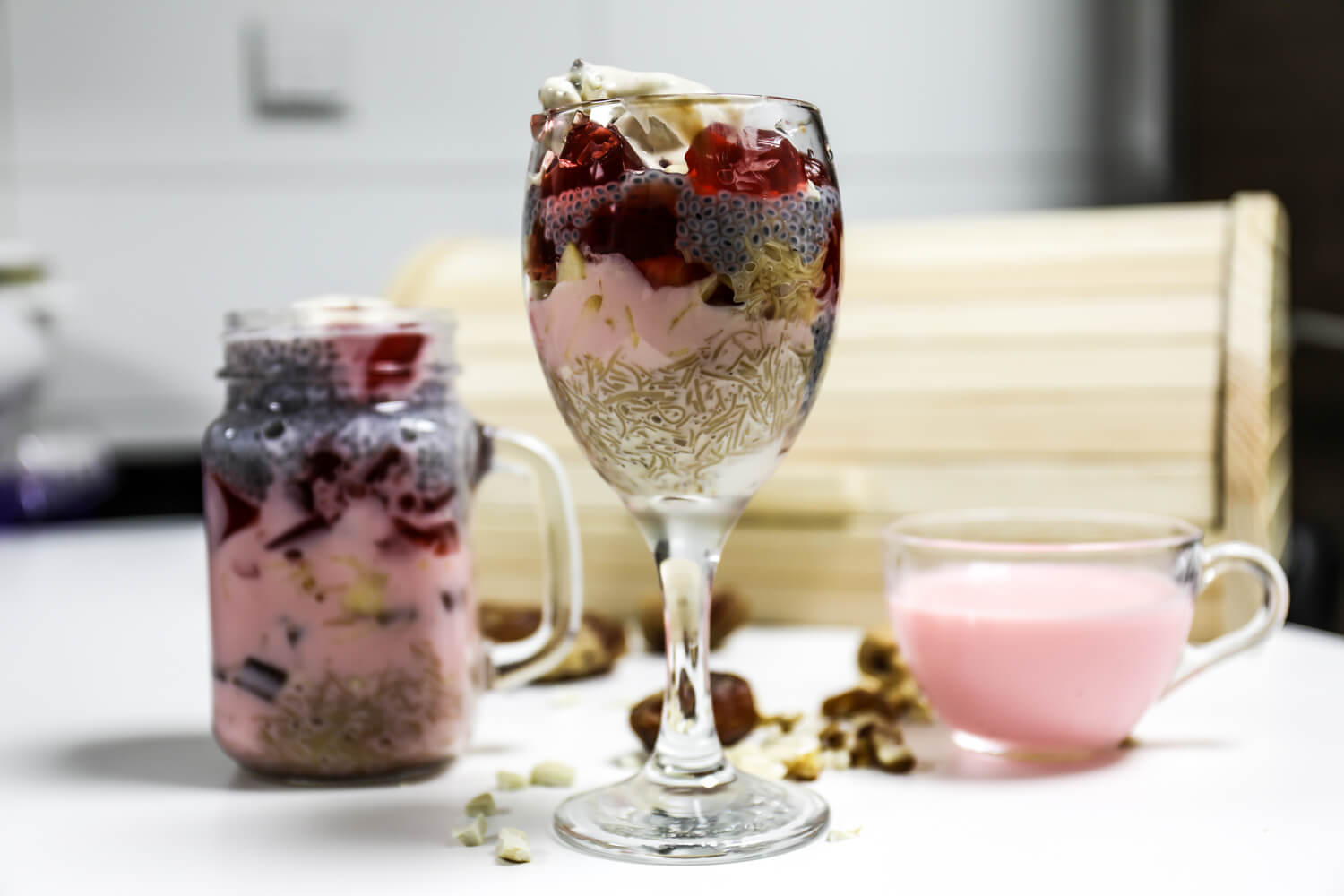 The pregnancy phase is the phase of cravings or rather "excessive cravings"! Pregnant ladies can crave anything at any hour of the day, and these cravings are for sweets most of the time. Consuming desserts like falooda during pregnancy is not harmful. But when eaten in excessive amounts, it can cause issues like stomach aches. The ingredients used in making the falooda are pretty simple and safe during this crucial period. They do not harm you or cause any side effects after consumption.
But yes, the artificial colors, when added to some faloodas, can be harmful to an expecting mother. Why? Because these artificial colors often contain chemicals and eating anything which has chemicals during pregnancy is not safe. However, if you love falooda and want to have it no matter what, avoid faloodas with added artificial colors, and you are all set to EAT! Today you will get an entire blog on what is falooda, how necessary it is for you during pregnancy, its benefits, side effects, and many such things. So, are you ready to read? Let's move on!
In This Article
What is Falooda?
Falooda is also spelled as "faluda" in many parts of India. This iconic Indian dessert besides being rich in ice cream contains ample dry and fresh fruits. This makes it healthy,  delicious, and delightful. Serving with ice cream or a Kulfi increases the taste of falooda.
Falooda can also be served with toppings of jelly, rose syrup, or roohafza, making it a dessert worth eating. Preparing Falooda is not a difficult task. You will need to know the ingredients that go into it and the order in which they must be added.
Once you understand these aspects, you can have fun preparing your healthy and safe Falooda at home. Falooda doesn't entail a complicated recipe, just a few ingredients thrown in. Grab these ingredients and get started with the assembling part, and you are all set to enjoy this yummy sweet dish.
Ingredients Required For Preparing Falooda at Home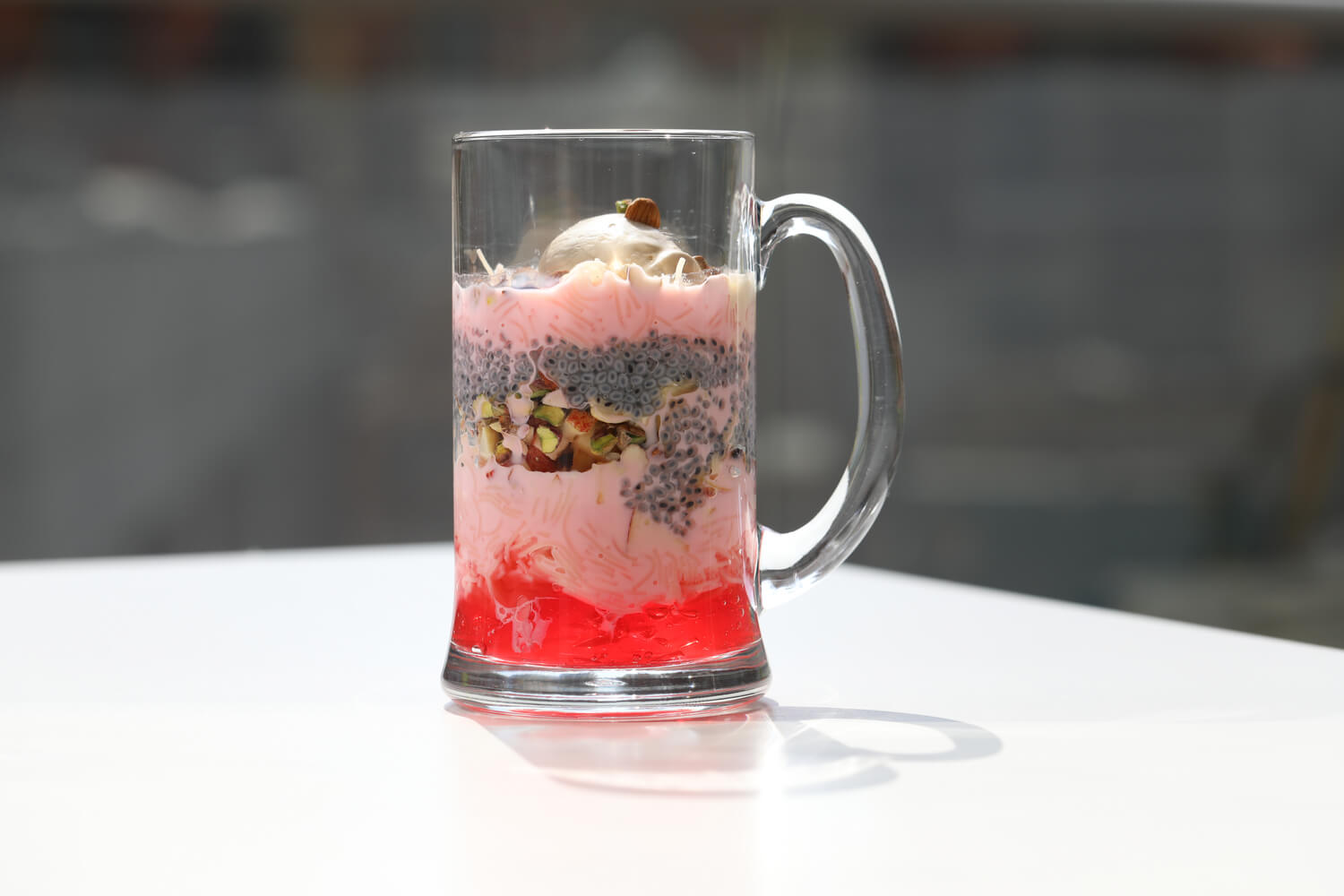 Following are the key ingredients needed to prepare Falooda at home:
1. Vermicelli
Vermicelli is the main ingredient for preparing falooda. It is thin in texture and white in color. When boiled in hot water, it tastes similar to milk. For this reason, vermicelli forms the perfect combination with ice cream. Vermicelli is soft and smooth and melts in the mouth.
[Read: Vermicelli During Pregnancy]
2. Milk
Milk is a primary ingredient in most desserts. This adds creaminess to falooda, renders a rich texture, and adds to the flavor component.
3. Ice Cream or Kulfi
Ice cream is an essential component of faluda. If your doctor has restricted you from eating store-bought ice cream during pregnancy, you can use homemade ice cream instead. But make sure you do not skip this ingredient as it is the key.
While these are the primary ingredients in a falooda, you can even add other ingredients of your choice like rose syrup, jelly, etc., and make this dish even more special.
[Read: Ice Cream During Pregnancy]
Is it Safe to Consume Falooda During Pregnancy?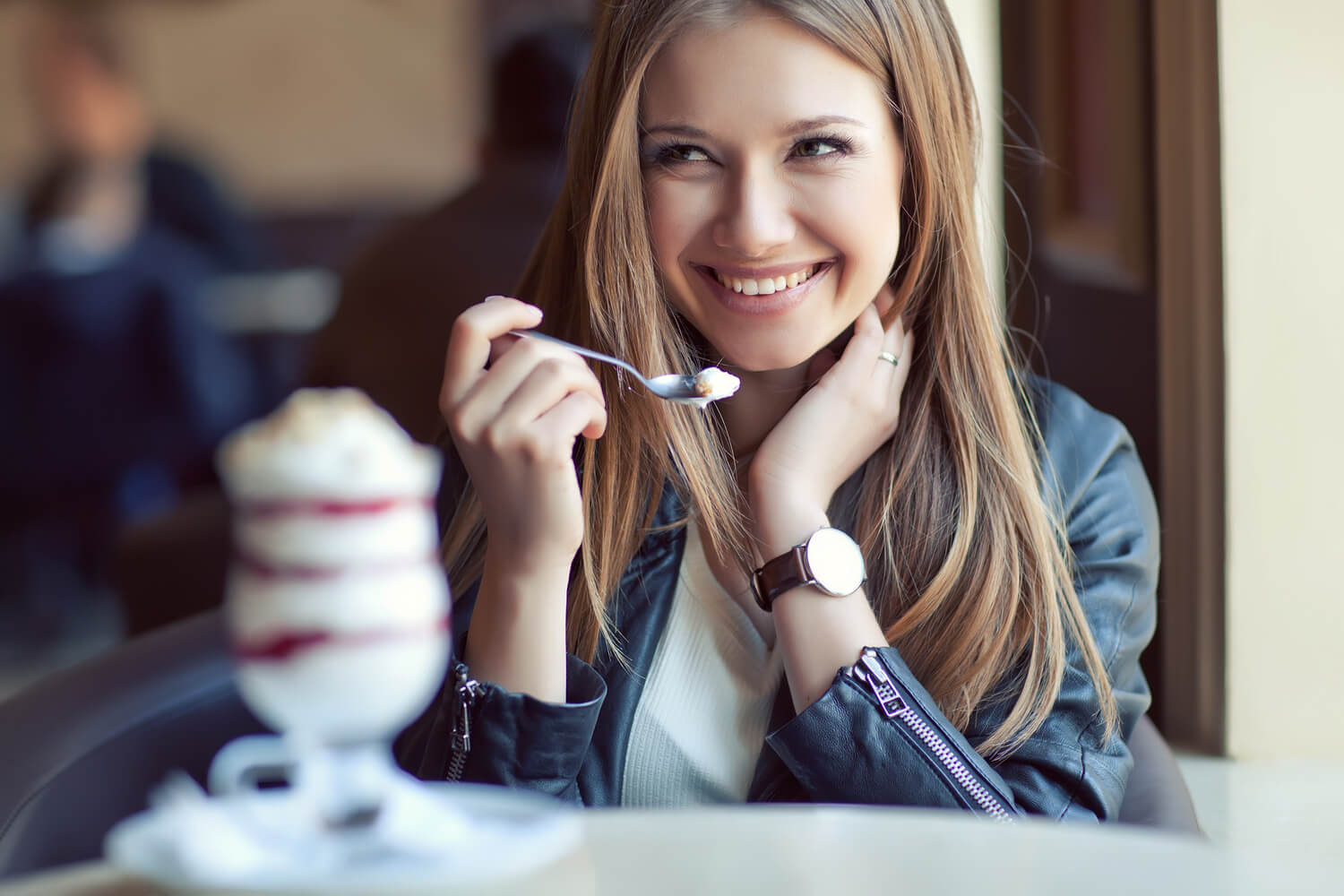 Absolutely Yes! Consuming Falooda during pregnancy is completely safe as it contains carbohydrates that provide instant energy to an expecting mother. Pregnant women frequently feel tired and lethargic, and Falooda adds the much-needed energy component and is beneficial during pregnancy.
Consuming Falooda during pregnancy soothes your stomach and does not cause any uneasiness and stomach ache. It is excellent for digestion and keeps the cholesterol level under control.
Falooda is rich in proteins, fiber, and other nutrients that help maintain your bone health. The nutrients help in maintaining a proper hormonal balance and ensure the health of the child growing in your womb. As long as the Falooda doesn't contain harmful colors and chemicals, it is safe and can be beneficial for your pregnancy.
Health Benefits of Falooda During Pregnancy
As discussed earlier, eating Falooda during pregnancy is quite beneficial for a pregnant lady and her growing baby. Let us move on to the health benefits of eating falooda for a pregnant lady.
1. Does Not Increase the Blood Sugar Levels
The ingredients used in making Falooda are high in fiber and prevent spikes in the blood glucose level. As a result, eating Falooda doesn't increase blood sugar levels during pregnancy.
2. Heals Constipation
During pregnancy, constipation is quite common for the expecting mother. The high fiber content in falooda ensures proper digestion and smooth bowel movement. If you are suffering from digestion issues during pregnancy, having Falooda as a dessert can be helpful.
As we have come to the end of the article, did you notice how consuming a glass of a yummy dessert can be beneficial for your health during pregnancy? And not just health, it also ensures mood upliftment for expecting mothers. Yes, mood swings are another serious concern during pregnancy, and Falooda can help turn your bad mood into a good mood.
[Read :  Basil Seeds During Pregnancy]
FAQ's
1. Are Falooda Seeds Also Called Sabja Seeds?
Yes, falooda seeds are also known as sabja seeds. They are high in nutritional value and improve the immunity levels of the expecting mother.
2. Which Ice Cream is Best For Falooda?
Falooda is layered with a scoop of ice cream on top of it. Any flavor of ice cream goes well with falooda, such as chocolate, butterscotch, vanilla, and strawberry.
3. Is Falooda Good For Pregnant Ladies?
Yes, absolutely! Falooda is good for pregnant ladies as it helps them avoid constipation and have a problem-free digestive system.
Read Also: Cheesecake During Pregnancy Is Safe or Not?