Summer holidays are round the corner and if you are dreading the thought of having your kids around for those two long months then relax as here is a wonderful way to keep your children at home without much effort. Books are a lovely solution and if your child happens to be in the age group of 9 to 12 years, we have for you an amazing list of fiction books to pick up and usher your child into the wonderful world of reading. Be it graphic novels, fun filled adventure, fantasy or family novels, books that you pick up should have the ability to hook your tween regardless of whether boy or girl.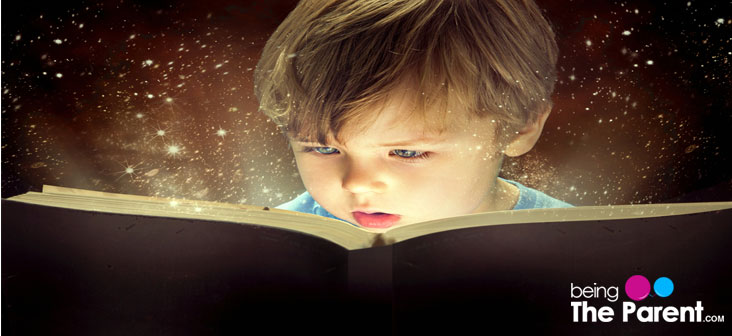 20 Fiction Books Every Kid Between 9 -12 Years Should Read
Diary of a Wimpy Kid: Jeff Kinney is the author of this satirical realistic fiction comedy novel which revolves around a middle schooler named Greg Heffley that never gets anything right the first time. This is a sure blockbuster book that every tween would love to read and is just the first book of a multi series

Big Nate: It is an American comic strip written by Lincoln Peirce. This book is full of humorous episodes revolving around a sixth grader "Big Nate." This book is illustrated in a cartoon style very similar to "Diary of a Wimpy Kid". The humor is extremely appealing to boys and the story is all about the various challenges Nate, a 12 year old boy, faces in school and how he fails with different plans he sets

Bridge to Terabitha: Written by Katherine Patterson, this wonderful book revolves around a sweet and lovely friendship between a girl and boy both in their tweens, who have a wonderful world of imaginative play that is really enjoyable to read. There have been two films made based on this book

The Lightening Thief: Written by the famous author Rick Riordan, this book revolves round the hero Percy Jackson. Parents have to be aware that the basis of this story is the result of Demigods being born due to Greek Gods having affairs with mortal women. Percy is the result of such a union and the story has a lot of violence in fantasy which involves monsters and swordplay. Boys love Percy Jackson

Wonder: The beautiful and touching story of a small boy who is born with a facial abnormality and his name is August Pullman. It deals with how this boy has to face different types of reactions from his peers when he starts school in fifth grade after being homeschooled till then. Written by Raquel Jaramillo, under the pen name of R. J. Palacio

Hold Fast: Written by Blue Balliet, a simple and touching novel of a girl named Early and revolving around her loving and happy family. Everything turns upside down when her dad just disappears and a thief enters their home leading to destruction and the family being homeless

The Hobbit: This book is written by J.R.R Tolken and is an ideal book for kids between the ages of 10 to 12 years. Ideal for kids who love scary adventures with lots of Goblins and how Biblo the Hobbit faces them

Tales of a Fourth Grade Nothing: Written by Judy Blume, this book is the primary book of the multiple series of "Fudge" which revolves around the Hatcher family, their elder son Peter and the three year old Farley who is nicknamed Fudge. A humorous account of three year old Fudge who is extremely stubborn

A Wrinkle in Time: Authored by Madeline L'Engel, it is no doubt an excellent Sci-fi adventure for kids in this age group. The story of this book revolves around a young girl whose father is a government scientist and has gone missing after working on a mysterious project called a tesseract

Bud Not Buddy: A book by Christopher Paul, the story is about a 10 year old orphan who escapes from a foster home in search of a loving home and real family

Esperanza Rising: Authored by Pam Munoz Ryan, this is an award winning book which describes various chronicles from the life of a Mexican migrant who works in a farm. The Story of Esperanza is quite touching and page turning at the same time

My Side of the Mountain: Penned by Jean C George, this is an interesting story of a teenaged boy who leaves the city of New York and learns about courage, independence, and the need for companionship while trying to live in the isolated Catskills

Anne Frank – Diary of a Young Girl: The perspective of Nazi era written through the experience of a young girl called Anne Frank, who had to go into hiding along with her family because of Nazi occupation. This book is a collection of diary writings of this little girl Annie Frank

I am Malala: True and inspiring story of a young Pakistani girl who had the courage to stand up for education and bring about a big change

Ender's Game: Written by Orson Scoot Card, it's a series of science fiction books that boys are sure to get hooked to. The series is set in a future where mankind is facing attack by an aggressive alien society and how a young boy Ender, trained at battle school is put to test

The Bad Beginning: Written by Lemony Snicket, this novel is a kind of dangerous adventure with lots of black humor. The story revolves around three children who become orphans following a fire and are sent to stay with Count Olaf who tries to steal their inheritance

Middle School- The Worst Years of My Life: Written by James Patterson, a humorous story about a sixth grader, Rafe Khatchadorian and his life at home and school as he copes up with crushes, bullying, family issues

Molly Moon's Incredible Book of Hypnotism: A lovely and page turning adventure of an extraordinary orphan named Molly, who comes across a book of hypnotism and how she puts it to use. This is the first book in the Molly Moon Six books series and is written by Georgia Byng

Harry Potter Series: Penned by J K Rowling, this series is a rage among children. The entire series consists of seven books and each one surpasses the other leaving you child hooked to the very end. The book revolves around the life of a young wizard, Harry potter and his friends and their various adventures. The story in this series is told with such momentum, imagination and irrepressible humor that it can captivate both children and adults alike

Awful Auntie: Written by David Walliams, this is a hilarious book that children love these days. Written with a great sense of humor, David Walliam's books are one of the most popular books for children these days. The story of this book revolves around the story of Stella Saxby who is inundated by her awful aunt Alberta and her gigantic owl
We hope you will like our list of fiction books for your children aged between 9-12 years. Do let us know in the comments section below which is your child's favorite pick from this list. Also check :
20 Classic Books For Children Aged 9-12 Years and 20 Amazing Comic Books For Kids Between 9-12 Years
Happy Reading!