It's December! The time of the year most of us look forward to. There is something very positive and festive about the December month. Kids have holidays in the last ten days. It's the month of celebrations, joy and being merry. And of course Christmas, unarguably the most widely celebrated festival across the world, falls in December.And finally, it is also the end of a year and it brings home hope and opportunities that lie ahead in a new year.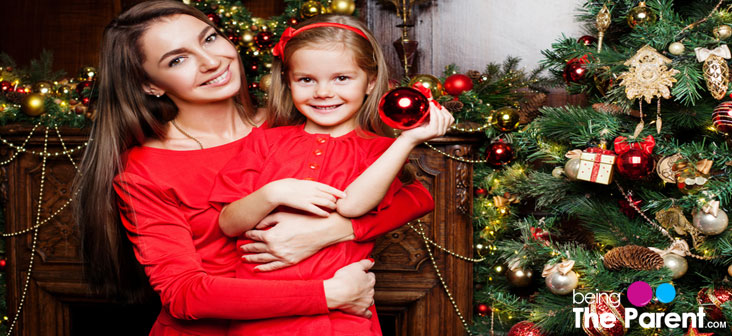 15 Fun Facts About Christmas For Kids
With mention of Christmas, we would have seen our kids' face light up in excitement and anticipation. How to make this December more special for your kids? Tell them these 15 fun facts about Christmas. Let them understand the tradition and culture behind everything they do this year, be it decorating the tree or waiting for Santa Claus to bring their gifts.
Fun facts about Christmas trees: Although many of us in India end up using artificial Christmas trees, traditionally the trees used for decorating are evergreen trees, such as fir trees, pine trees or spruce trees. Another word for Christmas trees is "yule trees". The trend of decorating Christmas trees started in 16th century in Germany. Although we now use a variety of decorative items on the tree, in the early days, fruits and nuts were used to decorate the tree
Why is Christmas called Xmas? We all know that "Christmas" is called so because it celebrates the birth of Jesus Christ. Another commonly used word for Christmas is Xmas. Do you know why we call it so? The "X" in Xmas is Christ in Greek language. So, Xmas is essentially a shorthand word for Christmas
Where did Santa Claus come from? Santa Claus' character is based on St. Nicholas, who was known to be very affectionate and kind to children, in addition to being a secret gift giver!
Fun Facts about Santa Claus' costume: In the initial days Santa Claus wore a green, purple and blue cloak. However, it is believed that Coca Cola gave Santa the much adored red and white clothes to make him resemble their brand colors
How many reindeer does Santa have? You know Santa Claus dash across the snow in a sledge pulled by reindeer. But do you know how many reindeer are there? And their names? There are nine reindeer and their names are Dasher, Blixem, Dancer, Prancer, Dunder, Vixen, Comet, Cupid and the most famous Rudolph – the red-nosed reindeer!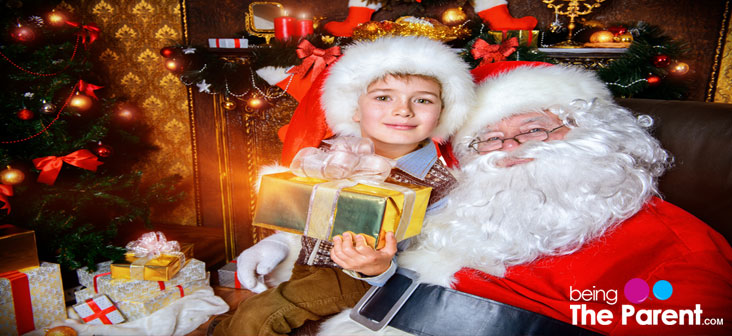 What gifts did Jesus get? We all have heard of the story of the three kings who follow the star to reach the birthplace of Jesus and bestow him with gifts. Do you know the three gifts Jesus got on the day of his birth? They were gold, frankincense and oils
12 days of Christmas: It is believed that the three kings took 12 days to reach Jesus Christ's birth place, and that is why we say "12 days of Christmas"
Fun facts about Christmas Carols: The songs sung during Christmas are called Christmas Carols. During Christmas, kids and adults go door to door singing carols. One of the most famous carols of all time is "Silent Night"
Jingle Bells Jingle Bells: This is another popular Christmas song. However, the song was originally called "One Horse Open Sleigh" and was written for Thanksgiving, not Christmas
What is a Christmas pudding? Christmas pudding is a traditional dish made during Christmas, from as early as 17th century. The tradition seems to have started in England and the pudding was originally made with 13 ingredients (to represent Christ and 12 apostles)
How is Christmas pudding made? Interestingly, although it is called "plum pudding", there are no plums in Christmas pudding. Every family member is expected to take part in the making of the pudding. Each member needs to stir the ingredients in an East to West direction to remember the journey of three kings (or wise men) to see Jesus' birth
Have you heard of Boxing Day? No, it has nothing to do with the boxing sport. Boxing Day falls one day after Christmas. It is called so because all the servants of a house and staff of a company will get gift "boxes" from their employer on this day (as Christmas day is a holiday)
History of gift giving: Most of us associate Christmas time to exchange gifts. However, the Catholic Church had once banned the exchange of gift as they thought it was related to paganism. However, this ban was later lifted
Children getting gifts: It is believed that children who were good throughout the year will get gifts from Santa Claus on the eve of Christmas. However, if a child has been naughty, he or she will get a lump of coal, instead of gifts!
Christmas food: One of the earlier food traditions during Christmas involved serving a pig head with mustard!
So go ahead, let your kids enjoy this Christmas season with these 15 fun facts. If you have more facts to share, please do write them in the comment section below.