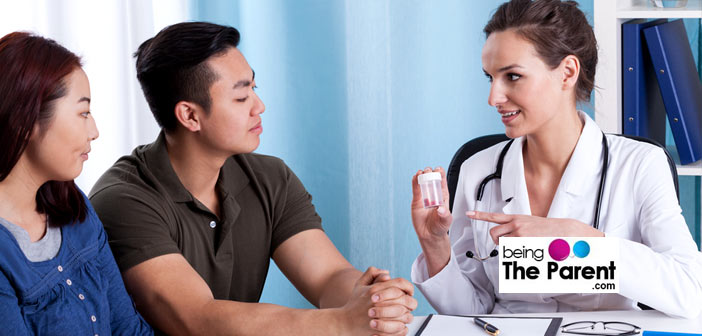 A healthy pregnancy starts by assessing the parents' health. This is the foremost step that puts you the frame for a joyous birth. Health is the most precious gift you can give to your kids, and it BEGINS with you.
Seeing a doctor after deciding to have a baby is just the right thing to do. A mother's health is of prime importance for a baby to be healthy, and mostly all gynecologists advise a pre-conception checkup of the parents, specially the mother.
What Is A Preconception Check Up?
Preconception health refers to the physical well being of the woman prior to conceiving a baby. A preconception check up done a few months prior to conceiving a baby can give you and your doctor a way forward as you will know what steps you should take to become ready for a baby – physically and emotionally. Preconception health matters as it is the phase where a couple planning a pregnancy gets to know about the health conditions and risks that the prospective mother and consequently her unborn child may have to deal with.
Why Should I Get A Preconception Check Up?
Consulting a doctor before getting pregnant helps a couple in finding out about the special care they need to give themselves to have a healthy conception. Couples can improve their diet and learn of any conditions that may have an adverse effect on the pregnancy. Experts all over have come to a common consensus that healthier women have better pregnancies and carry their child full term with no risk of pre-term delivery. Taking care early on in the pregnancy can help in preventing problems that both mother and child may have to face in the future.
What Are The Benefits Of A Preconception Health Check Up?
A preconception check up helps in the following ways:
Assess your and your partners health risks
In case you are already taking medications, your doctor may advise change in them if they are harmful for the baby. Doctors also prescribe folic acid for mothers to help in dealing with defects of the neuro system—the brain and the spine along with spina bifida
You will get vaccinated for any disease which may put your baby at risk. Couples need to get updated with their vaccinations and should consult the doctors about any other supplements that they may be having like herbal, dietary or other such supplements. These medications will be checked for any harm that can be posed to the fetus

The doctor will advise you on taking vitamins and supplements if need be
Your doctor will advise lifestyle changes and check for any health risks that are genetic and can be passed onto your baby. The doctors can advise positive life changes like quitting smoking, quitting alcohol, being aware of the medication you already are on and being at a healthy weight to suit the pregnancy
There are certain medical conditions that need special care even prior to getting pregnant as they can affect the pregnancy. These are asthma, diabetes, obesity, epilepsy and even tooth care
What Will The Doctor Ask Me?
Deciding to have a baby is a huge step, and your doctor will ask you a lot of questions on your health and lifestyle. Your past history, any ailments that you are suffering from, your periods and birth control options, whether you have had a surgery, or you have any allergic to a drug. In case you have a chronic medical condition, he will refer you to a specialist so that it doesn't affect your chances of having a healthy baby. He may change or modify any medications that you have been taking, and may ask you to get yourself assessed through a blood test. STI's (Sexually Transmitted Infections) and STD's (Sexually Transmitted Diseases) will also be ruled out.
What Should I Ask The Doctor?
Identifying any underlying health issues is the main scope of getting a preconception check up. You can ask your doctors whether you are at a risk of any complications in your pregnancy, and whether all your immunizations are up-to-date. If you are taking medications for certain conditions, you can ask your practitioner if you should continue the same. You can also discuss your dietary concerns, and any prenatal vitamins or supplements that you would need. Ask your doctor about any environmental hazards if you are exposed to chemicals, or do other such work. You can also ask your doctor about any physical activities that you should avoid or do, or any exercises that boost your chances of conception. Discuss stopping birth control, and ways to increase the odds of getting pregnant.
When Should I See The Doctor?
It helps if couples who are thinking of getting pregnant to consult a doctor at least three months before getting pregnant. The moment you plan for a baby, it is a sensible thing to schedule a doctor's visit and get yourself assessed for risks, if any. Preconception care includes doctor's consultation on topics like family planning and birth control, taking folic acid (a very important factor in preconception health), vaccinations, screening for STDs (sexually transmitted diseases) and other health tests and check-ups.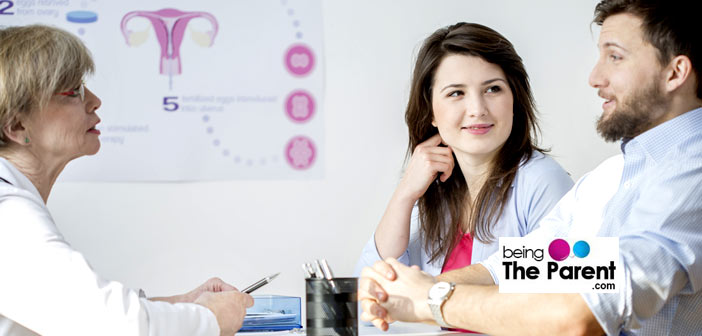 This small step will help you prepare yourself not only physically, but also mentally for the changes that are coming up in your life.
A planned and thought pregnancy is also a gift to your baby. A couple gets to know about many things related to their own health during a preconception check up. It makes the couple more informed and is simply the right thing to do. When a baby is due, parents go to the trouble of setting a room for the baby, etc. just to make the baby more welcome in their lives. The same way couples should think that the first step towards creating a hospitable environment for their child is—consulting a doctor.
Your life is never going to be the same and you would have never imagined it could be this beautiful