As the sun continues to glare upon humans with all its might, there is no relief yet from the scorching summers. And despite all your efforts, children cannot be confined to the house itself. You cannot create an air conditioned playground for them, for they want to run free, score sixes in matches, play dodge ball and what not! In addition to this, some children will now be seen trotting back to school on completion of their summer vacations. The hot and humid climate of our country, thereby increases the chance of suffering one or the other heat related conditions. And most common, annoying and embarrassing heat related conditions is heat rashes. Find out Home Remedies For Prickly Heat Rashes In Children
What Are Heat Rashes?
Prickly heat rashes are medically denoted as miliaria rubra. As the name suggests, this particular rash is characterized by feelings of being pricked (stinging sensation). The prickly heat rash may be seen anywhere on the body, especially the areas exposed to the sun, i.e. face, chest, back and neck. Heat rashes appear as tiny blisters or bumps, which will look red if the skin is light. Children of all ages can get heat-rashes, though babies seem to get them the most.

What Causes A Heat Rash?
A 'heat rash' or a 'summer rash' can appear both during summer or winter; though more likely in hot and humid weather. An overheated baby can also develop a heat rash, if overdressed. The cause of such a rash is excessive sweating, leading to the blockage of sweat glands, which in result remain trapped in the skin layer causing irritation. Simply put, because baby sweats to remain cool, if this sweat clogs the skin pores, this results in eruptions and hence rashes.

Other Causes Of Heat Rashes
Apart from sweating, the below reasons can also cause prickly heat rashes in children:
Clothes also sometimes cause excessive sweating and irritate skin by friction. Sometimes, parents overdress their children and this can cause overheating
Avoid synthetic fabrics, such as polyester and nylon as they trap heat
Warm bedding, especially during summer months
Obese children are more likely to sweat
In addition to these, young children and babies are at increased risk of developing prickly heat rashes due to their underdeveloped sweat glands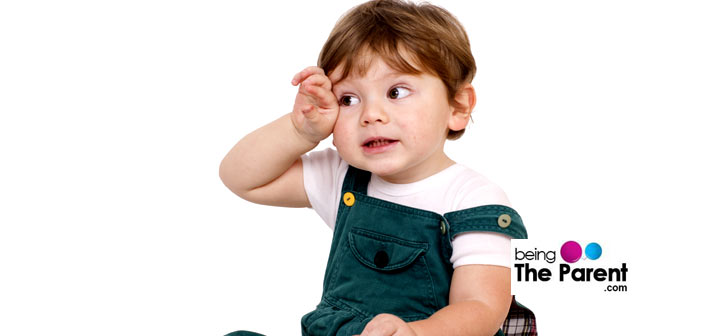 Where Do Prickly Heat Rashes Appear?
Pimple looking bumps can develop in a child's underarms, neck, the underwear area, and other folds of skin. If your child wears hats, rashes could appear on the scalp, or forehead. These can spread into the head as well.

Symptoms Of Prickly Heat Rashes
Eruptions on the skin can be due to heat if the following symptoms are observed:
Skin looks irritated (usually reddish) with raised red bumps
These bumps may worsen into blisters
The skin feels prickly (stinging) and itchy
Swollen skin
Home Remedies For Prickly Heat Rashes In Children
Heat rashes are quite common and often disappear on their own. Therefore, they mostly do not warrant any medical attention. Since this condition projects the image of being unhygienic, sweaty person and the ugly looking skin blisters some people; particularly young females may want immediate relief. Also, if your heart goes out to your lovely little child to see him suffering from this condition, you may simply treat it at home and that too effectively by following tips: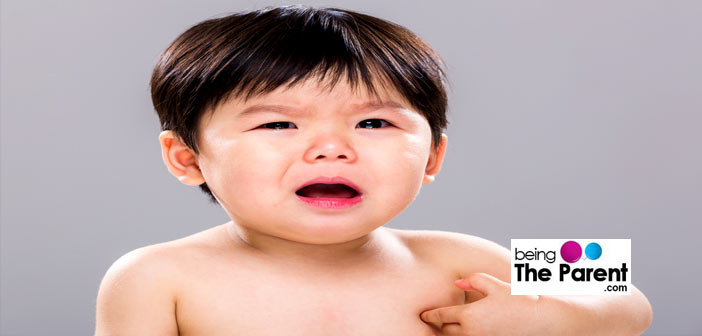 Limit sun exposure: Since it's the heat and humidity causing excessive sweating, you need to keep your child cool. You may:

Change play timings: Insist on postponing play hours to late evening, there is enough light anyway till 7:00 pm nowadays
Fix a shaded area as play area: If your house is missing the natural shade from trees, you may set up green cloths in your courtyard to provide shade

Keep the baby clean and dry: If you have a toddler or a baby, make sure he stays clean and dry at all times
Dress right: Dress him in loose, light colored cotton clothes. Avoid synthetic fabrics since they cause heat and do not absorb the sweat well
Keep the skin cool: Use wet wipes and wet clothes to subside the temperature and keep the skin cool. Allow him to have bath with cool water
Use Calamine lotion: If your child is in distress because of the stinging of the rashes, apply calamine lotion liberally on the rashes
Apply cold compress: Try cold compress (you can simply wrap few ice cubes in a napkin) to the affected areas for a couple of minutes
Keep the children hydrated: By making sure he drinks plenty of fluids such as water, coconut water, nimboo shikanjwi, fresh fruits and juices etc.
Do not carry the baby all the time: The less you hold him, the cooler your baby will remain. A young child can be overheated if he is held at all times, and this can contribute to overheating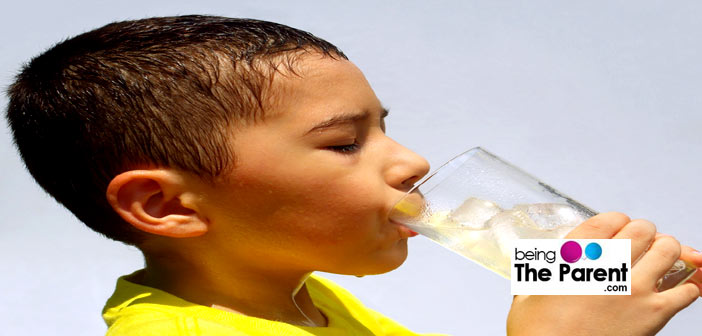 Homemade Packs And Other Remedies For Prickly Heat Rashes In Children
Try these packs:
Make a paste of sandalwood powder and rose water and apply it to the affected area. Let it dry and rinse off with cool water. Sandalwood is known for its cooling properties!
Multani mitti or Fullers earth, known to all the ladies can be mixed with rose water and applied to the affected area. Allow it to dry and rise off with cool water
Try ready made concoctions:
You can buy ready made neem concoctions such as Suthol or boil a few neem leaves and add the water to the bucket of bathing water. Neem has high antibacterial properties and soothes irritated skin

How To Prevent Heat Rashes?
Avoid slathering the skin with heavy lotions or creams, they tend to clog pores
Increase fresh fruits and vegetables in your child's diet. Spicy and junk food causes skin problems
Try a refreshing drink made up of mint and coriander. They both work to keep the body heat down!
Prepare buttermilk (chaas).. yumm!
Treating Prickly Heat Rashes
A heat rash generally goes away on its own after a few days, provided the skin is kept cool. However, for young children, it can be difficult to wait as they tend to scratch and feel the stings. To avoid this, make sure your child's nails are well trimmed. There are plenty of ointments and powders which claim to combat prickly heat rashes. But its best to consult the pediatrician if your child is still too young. If the condition is extremely itchy, then you may apply calamine lotion which is easily available in the pharmacy. It soothes instantly. However, if the above home remedies are followed for a few days, you will already notice relief and probably won't require any medications.
Although this is a common condition, you still need to keep checking it for signs of improvement. If the rash doesn't improves within 3-4 days or becomes infected and has caused high temperature, then it's time to make an appointment with the pediatrician.