Breast milk production is all about demand and supply. When the baby demands milk, the mother's body produces and supplies that amount of milk to the baby. Most women produce enough milk for their babies. However, some might produce an inadequate amount of milk due to several reasons. Lactation experts could help women review breastfeeding positions and suggest latch techniques to improve breast milk supply. Find out 5 Ways To Use Fenugreek To Increase Breast Milk Production
Doctors, lactation experts, and healthcare providers recommend a healthy diet and a well-rested body to produce milk. The elders in the family may also suggest consuming fenugreek, an herb, trigonella foenum-graecum L, to increase the production of breast milk. But is fenugreek effective? If yes, what are its benefits? Does it have any side effects for the lactating mother or the baby? You will find all this and more here. Read on.
In This Article
What is Fenugreek?
Fenugreek is an herb renowned in alternative medicine for its ability to treat skin issues as well as ailments such as digestive issues, diabetes, obesity, painful menstruation, etc. The plant was used in traditional Indian and Chinese medicine for centuries.
It's a common ingredient in many Indian dishes and is often taken as a supplement. Known for their health benefits and unique taste, fenugreek seeds and powder are rich in nutrients. The leaves of the fenugreek plant are consumed in India as a vegetable. Fenugreek supplements are available in the form of tablets or capsules.
Nutritional Facts About Fenugreek
The nutrient content of fenugreek is extremely high. There is also a reasonable amount of dietary fiber and protein in it. The following is the nutritional composition of 100 grams of fenugreek seed:
Protein: 23 grams
Fat: 6.41 grams
Carbohydrates: 58.35 grams
Dietary fiber: 24.6 grams
Sodium: 67 milligrams
Potassium: 770 milligrams
Is It Safe To Consume Fenugreek For a Breastfeeding Mother And Newborn?
Although fenugreek passes into breast milk, it is believed to be safe for both mom and baby when taken moderately. It is still advisable to consult a doctor, lactation consultant, or herbal specialist before taking any herbal treatments during the breastfeeding period.
Herbs and medications have a lot in common. Both can cause side effects. Taken in large quantities, fenugreek may cause diarrhea. Too much fenugreek too soon can lead to diarrhea in you and your child.
Fenugreek can cause your breast milk, urine, and sweat to smell like maple syrup. Fenugreek can also cause a baby's urine and sweat to smell like maple syrup since it is passed to them through breast milk. If you're taking fenugreek, let your baby's doctor know. The smell of maple syrup in urine is indicative of a serious illness. The doctor may misdiagnose your child with maple syrup urine disease if they are unaware that the maple syrup smell arises from fenugreek.
Can the Herb Fenugreek Increase a Mom's Milk Supply?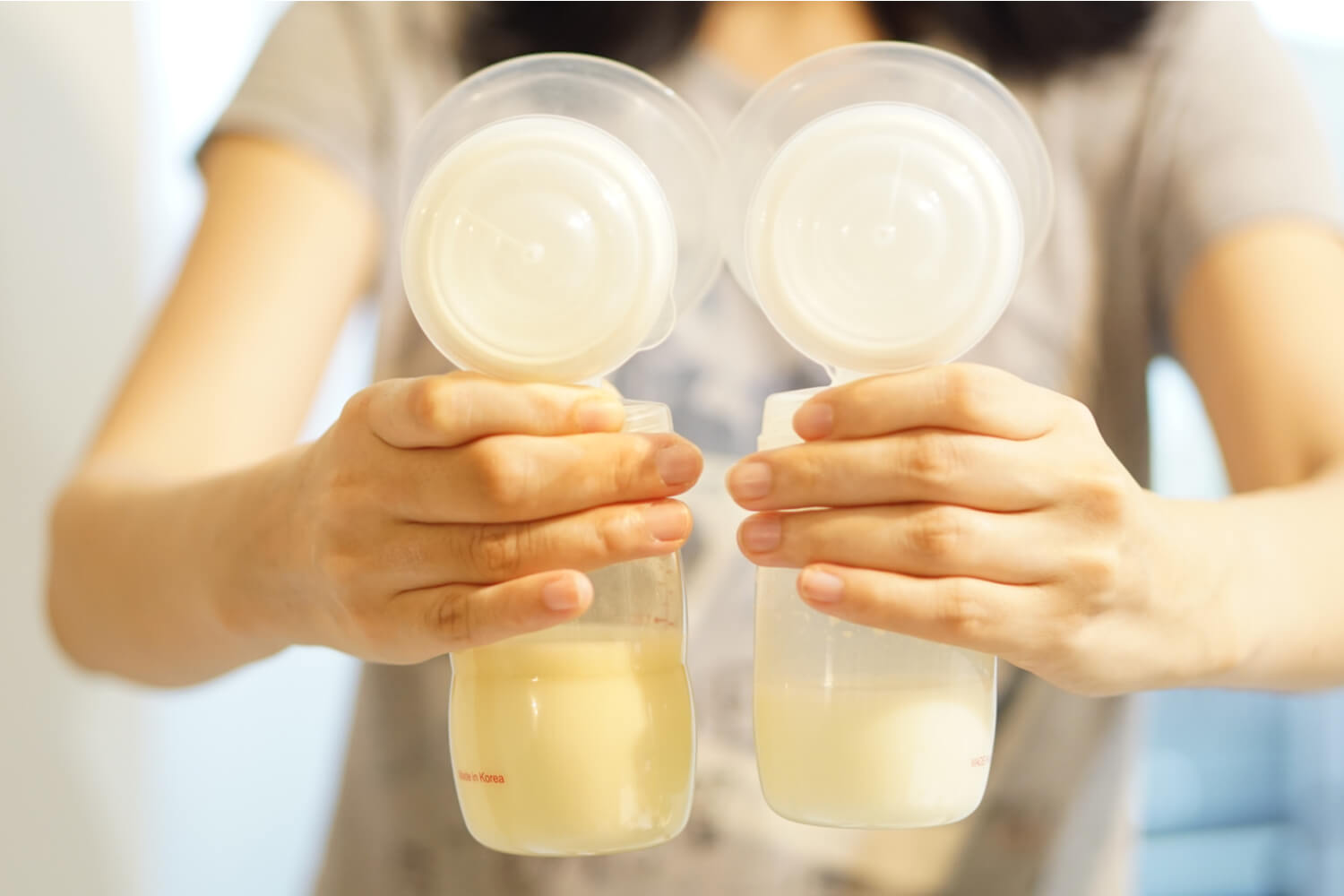 In many different cultures around the world, certain herbs, plants, potions are famous to increase breast milk production. Several new mothers in the Indian subcontinent, the Middle East, and North Africa have been consuming the herb fenugreek in its various forms for the past many years and generations, to boost their milk production/supply.
The Department of Obstetrics and Gynecology, University of Michigan publishes a paper on 'Increasing Breast Milk Supply' – that postulates the usage of fenugreek as herbal galactagogues. Galactagogues are substances the promote the flow of mother's milk during lactation.
Also, the Canadian Breastfeeding Foundation mentions fenugreek as an herb that contains pharmacological agents that are similar to those present in lactation-inducing and lactation-boosting drugs. The oil present in fenugreek seeds is believed to play a vital role in boosting breast milk production.
How Long Does it Take For Fenugreek to Increase Milk Supply?
Fenugreek capsules are available at almost every food and health store, with every bottle containing about 100 tablets containing approximately 580-610 mg of fenugreek. The prescribed dosage of fenugreek for new mothers is three capsules three times a day.
Since fenugreek is a fast-acting herb, the effects of consuming fenugreek are observed between 12 and 24 hours. Lactating mothers have reportedly felt an increase in their breast milk production well within 72 hours of taking the capsule. You can stop the consumption of fenugreek capsules once milk production has increased.
It has, however, been observed by healthcare professionals and doctors that fenugreek does not boost milk production when both the breasts are not adequately well-drained. Also,  if the consumption of fenugreek is below 350 mg, you will not get desired results with regards to an increase in breastmilk production.
[Read: 10 Best Foods To Increase Breast Milk]
10 Ways to Use Fenugreek to Increase Breast Milk Production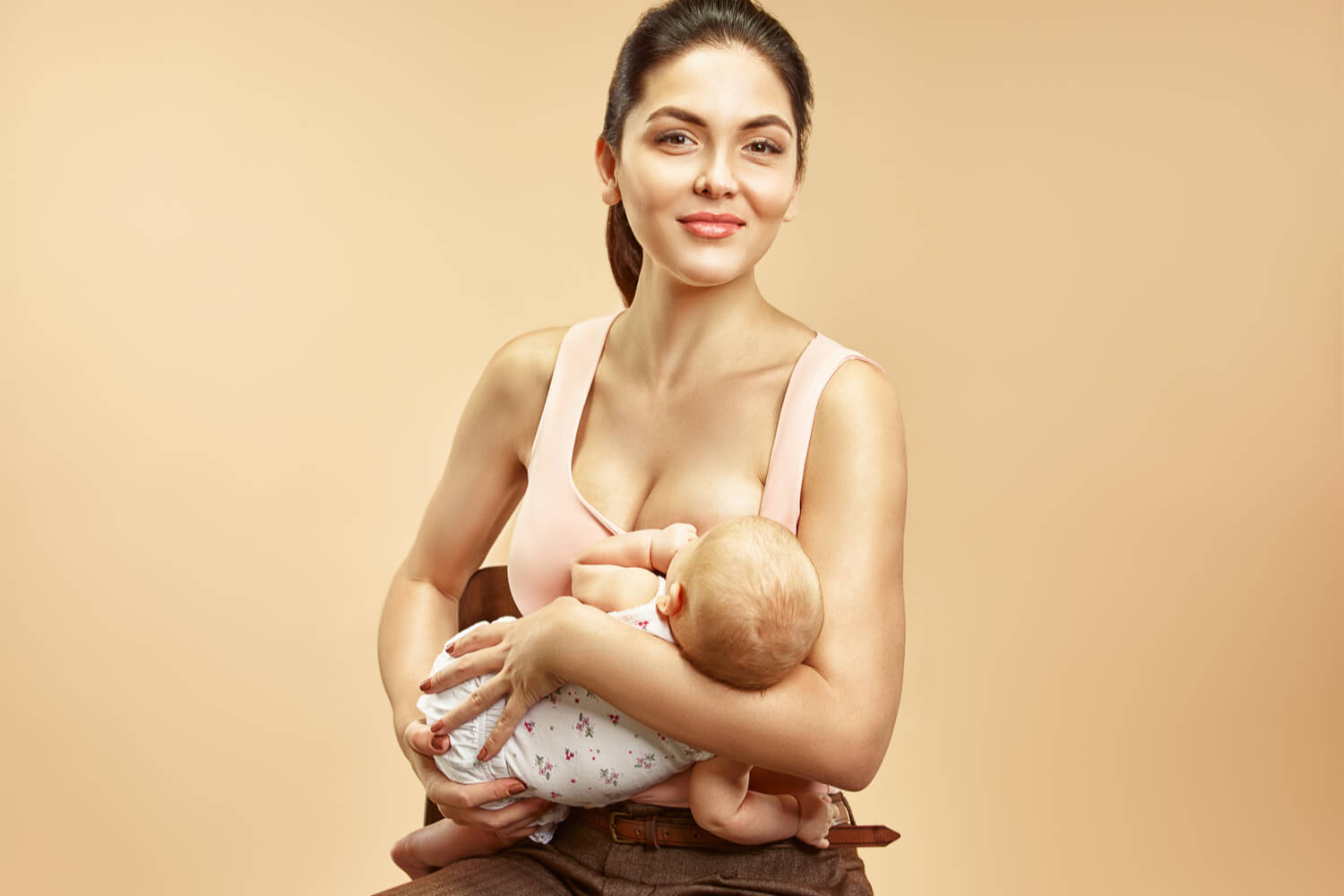 As a corollary, fenugreek is one of the basic ingredients of curry powders. It is the main ingredient in Indian cooking, as well as the five-spice mixtures used in different Asian cooking recipes and styles. Fenugreek can be consumed in different forms.
Below are 10 different ways in which you can boost your breast milk production through different forms of fenugreek:
1. Fenugreek Leaves Boost Breast Milk Production
You can cook fenugreek leaves with other spices and consume them as a vegetable. Adding fenugreek leaves to dal, sambhar, and curries makes them flavourful, healthy and help to boost breastmilk production as well.
2. Fenugreek Capsules
Ground fenugreek seeds, which are high in fiber, come in capsule form as well.
3. Fenugreek Tea Boosts Breast Milk Production
Some women also prefer to have bitter-tasting fenugreek tea. However, this method is not as rewarding and potent as the others, in terms of breast milk production.
4. Fenugreek Powder
Fenugreek can be taken in the form of powder as well. You can consume fenugreek powder along with a glass of fruit juice.
5. Fenugreek – Rice Porridge
You can cook 2 tablespoons of fenugreek seeds with a cup of rice, water, and salt until they become soft. The best way to do this is by pressure cooking. You can add fresh coconut milk to enhance the taste. Eating this porridge will increase the production of breast milk.
6. Fenugreek Dosa
In order to prepare dosa batter, ground fenugreek seeds with rice and lentils. This makes the perfect breast milk-boosting breakfast for lactating mothers.
7. Sprouted Fenugreek Seeds Boosts Breast Milk Production
Some women also consume fenugreek leaves as a part of a green salad preparation; while others have sprouted fenugreek seeds as part of a sprout salad preparation.
[Read: Magic Ingredients That Boost Breast Milk]
8. Fenugreek Balls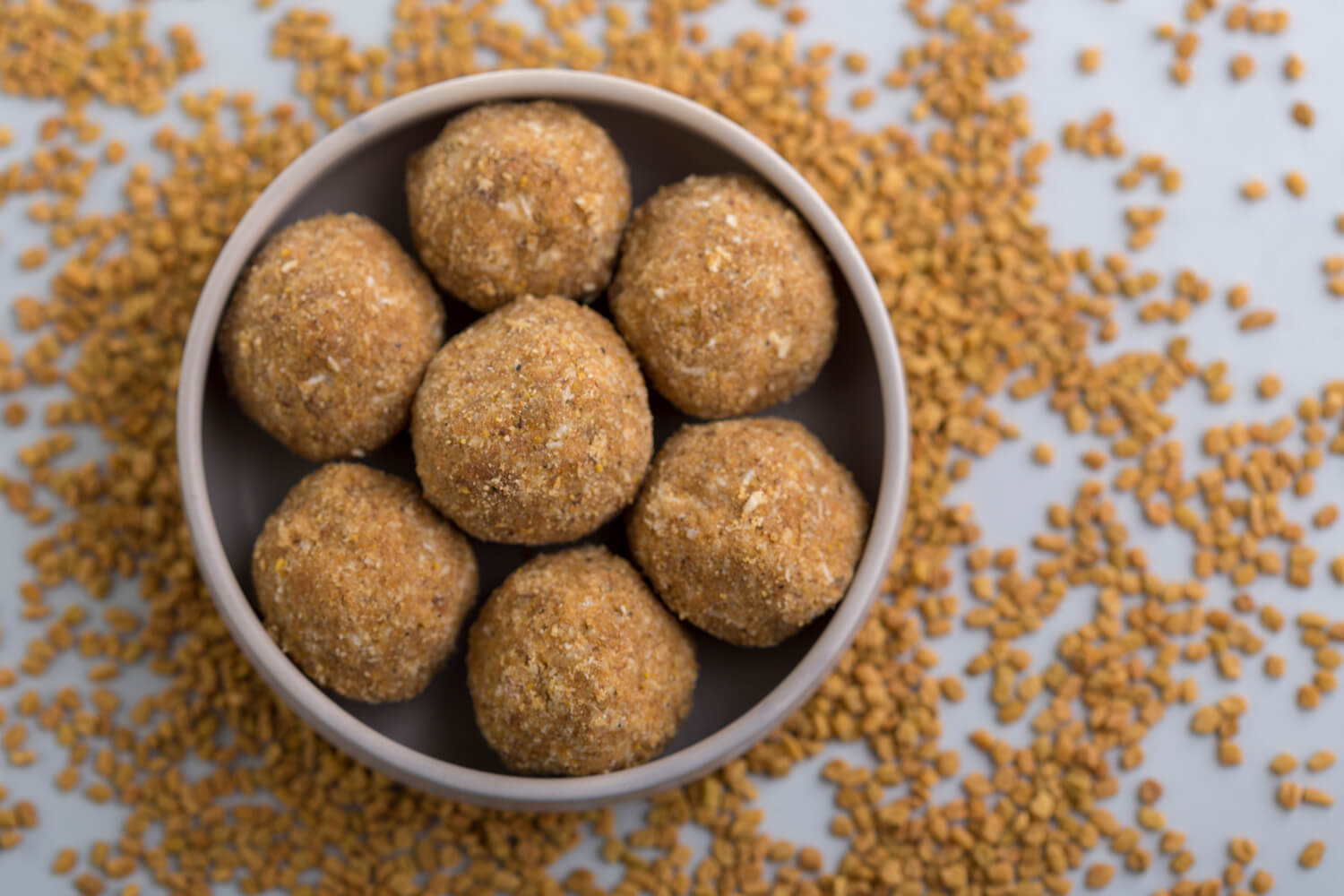 This is a superfood, prepared in some parts of Karnataka. It is an excellent way to use fenugreek to increase breast milk production. It also helps strengthen bones and relieves lower back pain in addition to boosting breast milk production. Making it is quick and easy, and it is quite filling.
9. Fenugreek Rotis
You can spice the roti dough with powdered fenugreek. Alternatively, fenugreek leaves can be blended with whole wheat and made into a dough to make rotis or parathas. Fenugreek leaves taste wonderful when added to rotis.
10. Chewing Soaked Fenugreek Seeds
Eat a teaspoonful of soaked fenugreek seeds first thing in the morning is an excellent way to boost breast milk. Ideally, soak the seeds for  3 to 4 hours in order to become soft and chewable. You can also soak them overnight. You can also drink the water the seeds were soaked in.
Other Benefits of Fenugreek For Nursing Mothers
Apart from increasing the breast milk supply, fenugreek can help a nursing mother in the following ways:
One of the positive effects of fenugreek is its role in helping reduce asthma by decreasing the production of mucus. However, some lactating mothers who have had asthma have complained of aggravation of their condition.
Fenugreek is believed to work wonders for those suffering from coughs, bronchitis, and sinus problems. During lactation, mothers are advised to avoid taking medications, especially OTC medications as they could enter the baby's bloodstream and cause health concerns. In this eventuality, if a lactating mother suffers from a cough or sinus problems, consuming fenugreek could deliver several benefits, all at once.
Side-Effects of Consuming Fenugreek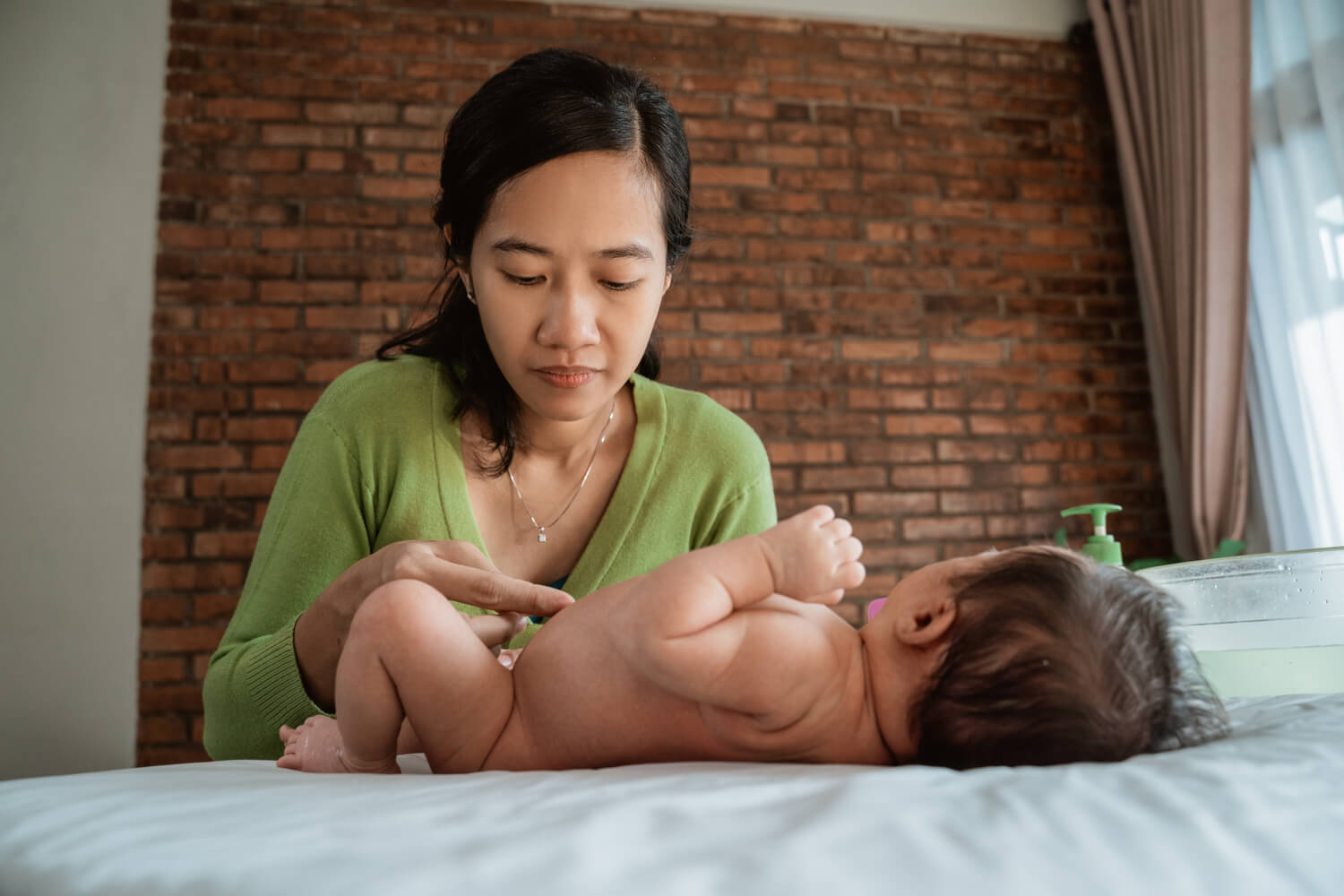 It is a fact that even herbs also have some side effects, some serious ones as well. Hence, consuming fenugreek could prove to be undesirable for some women.
Consuming fenugreek could lead to a maple syrup-like odor in the urine and sweat of the lactating mother.
Some women develop and complain of diarrhea. The condition subsides once you reduce or stop intake.
Also, fenugreek helps reduce blood glucose levels. If you are a diabetic and a lactating mother, tread with caution and consume fenugreek upon the recommendation of your lactation expert or doctor.
Fenugreek Breastfeeding Side Effects For Baby
Doctors and healthcare providers do not recommend pregnant women consume fenugreek as it could stimulate the uterus and lead to contractions. Babies of lactating mothers who consume fenugreek have not shown any negative side effects.
Always consult with your doctor or a lactation consultant before you start consuming fenugreek for increasing the milk increasing milk production. They may tell you the correct dosage of consuming fenugreek. Start will a small dosage to avoid any side effects and despite all these measures, if your milk production is not going up, they do let your doctor know.
Did you use fenugreek to increase your breast milk supply? Did it augment your milk supply? Do let us know in the comments section below.
[Read: Low Milk Supply – Breastfeeding Issues]
FAQ's
1. Can Fenugreek Increase Lactation?
Yes, it can. Many women add fenugreek to their diet after delivery. You can have fenugreek tea or capsules too.
2. Is Fenugreek Healthy for Lactating Mothers?
Yes, it is. It can boost your milk supply. This is followed as a tradition in many cultures.
3. How Much Fenugreek Can I Have While Breastfeeding?
Check with a lactation consultant. You can develop allergies to it. Too much fenugreek can cause diarrhea too.
4. Can Fenugreek Affect my Sugar Level While Breast-Feeding?
Yes, it can. It can lower your sugar levels. If you have low blood sugar, you need to monitor your levels.
Read Also: 5 Natural And Simple Ways To Increase Breast-milk