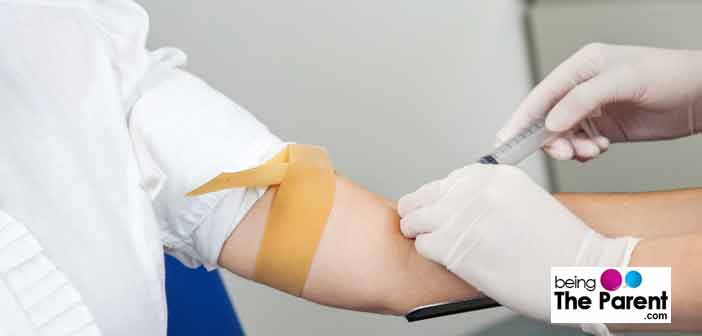 So, are you all mentally set to become a mom and don't think it wise to delay 'trying' anymore? But before you embark on the journey of motherhood, just pause a minute! Are you sure that your body is ready for it as well? How fit is your body at this very moment to help you become a mother? A preconception checkup will give you the right answer. You can get help from your practitioner who will take care of the past and current conditions of your pregnancy. A practitioner will share you all the medical concerns as well as he/she will answer all your queries regarding pregnancy. So what should you expect while going for the check up?
Why Is A Preconception Check-up Necessary?
A preconception check up is the first step to check your physical and emotional readiness for a baby, and is a smart move. A preconception check up will help you ascertain any underlying health issues and take corrective measures. This is indeed a requirement, especially if this is your first pregnancy or you have had a complicated pregnancy before. A preconception check up will ensure that you do not meet any ugly surprises, and your doctor will always have a baseline to refer to during the time you are pregnant.
Why Should I Get A Preconception Checkup?
3 months to an year before getting pregnant is a good time to visit a doctor for a preconception checkup. This provides enough time for you and your doctor to address any health issue that might threaten your pregnancy in the future.
What Questions Will The Doctor Ask?
Never find it tiring if your doctor asks 'too many' questions while the checkup session is on. It's necessary to ensure a smooth pregnancy. Your practitioner can ask questions pertaining to any past or current medical conditions that can affect conception or your pregnancy. If you know your doctor already, he will be aware of a lot of your medical history. However, if the doctor is new, it would be wise to carry all your previous medical records and other things that might be linked to your ability to get pregnant.


Probable questions that your doctor might ask are:
She/he can ask whether you have had any sexually transmitted infection (STI) before your pregnancy
The caregiver can ask you about the Pap smears or about the birth control that you are using
The doctor may inquire about the lifestyle that you follow and may advise to change/alter the same if it is not conducive to pregnancy. For example, the doctor can ask you to cut down caffeine and completely stop smoking and drinking
She/he can ask you whether you have conceived before. A question may come whether you have ever been faced any miscarriage issue
You can also be asked about any chronic disease which needs to be treated by your caregiver or she/he may refer you to any consultant. Your caregiver may ask you about some medical conditions such as diabetes, asthma, blood clotting disorders, blood pressure, thyroid disease etc. which may lead to a critical condition during your pregnancy
Your practitioner will ask you if you have any kind of mental health issues such as postpartum depression, any frustration regarding any incidents etc.Your emotional and social readiness will be addressed
Your doctor may ask you to see a dentist as oral care assumes a lot of importance in pregnancy. Women with gum diseases can be at a higher risk of preterm delivery and low birth weight babies
You are going to be asked about any surgery that you might have had before you got pregnant
Your practitioner will ask you whether you have allergies and what type of drugs, herbs, vitamins or other supplements you have
Your caregiver can ask you if you follow any diet pattern or she/ he can suggest you to follow some diet chart during your pre and post pregnancy days. The doctor will review your diet patterns and advise accordingly
Preconception Supplements
A healthy body equals to healthy baby. So you might want to take some health supplements, as well, but of course under medical supervision.
Before you conceive, you need to take a supplement containing folic acid as it decreases the chance to have a neural tube defect to your baby
Your doctor is likely to recommend you to take 400 mcg of it daily the conception as well as in your early pregnancy
If you are already on some medicines for some health issue, the doctor may change or alter the dosage
You may be required to take multivitamins. Your multivitamins never should contain more than the suggested allowance of daily consumption of 770 mcg RAE of retinol as too much vitamin A during your pregnancy may cause some birth defects
The doctor may also suggest some other medication or supplements basis your medical condition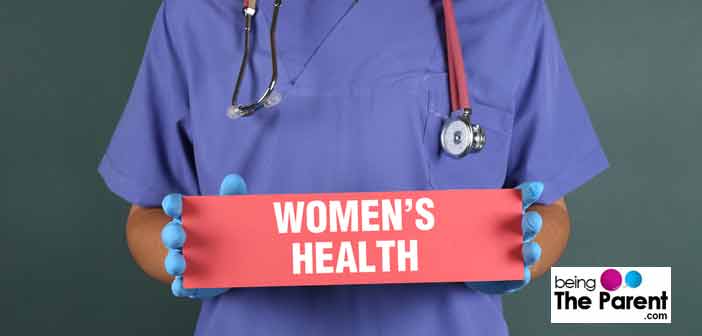 Preconception Check Up Tests
Your doctor might suggest you to go for a full pelvic, vaginal and breast exam where a Pap smear test is also important. He will take your weight, height, and blood pressure as well
You also need to have blood test, as well as urine culture where blood tests will cover the check up for varicella (i.e. chicken pox), blood type and Rh factor, rubella, syphilis and iron. You may also be advised a glucose tolerance test to check for diabetes
Sometimes you also need to have vitamin D as well as thyroid hormone test
You also need to get the blood test for your partner too to know his blood type.In some cases you might have asked for HIV test
Some doctors do prescribe a genetic screening if you or your partner have a family history of genetic diseases. It may also be done if you are above the age of 35, or have had recurrent miscarriages. Genetic screening also depends on your ethnic and family history.
Lifestyle Changes Before Conception
Lifestyle is a major factor affecting chances of conceiving and pregnancy both. Some habits you will have to kick off, like smoking, drinking taking too much stress etc. Your specialist can ask you about your partner's lifestyle and habits like drinking alcohol, smoking, using recreational drugs etc. which may affect your pregnancy. Tell him/her freely about this topic as it will be kept confidential.
A healthy life style will give you to have a healthy birth of your baby. So it is important to maintain or to live a healthy lifestyle during those sensitive days
Your health care specialist will discuss about the importance of a healthy diet, managing mental stress or some regular free hand exercises that are essential during the days of your pregnancy
If you are facing problems of being overweight or underweight before taking the decision to have a baby, the caregiver will suggest you addressing your weigh condition before you get pregnant
If you have the habit of smoking or drinking alcohol as well, then do not delay to consult your practitioner about the resources which will help you out to quit these habits
It is important to have preconception check up along with your partner to deal those sensitive days of your pregnancy in a smooth manner and to have a healthy baby